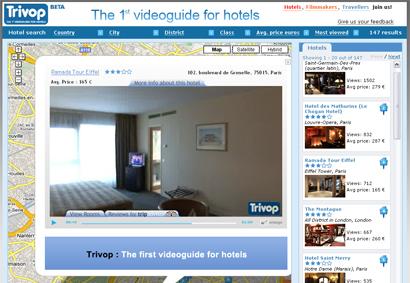 Sometimes you just cant get a good picture of the hotel you are thinking about booking for a vacation or business travel. The pictures on travel websites might be too small, and of course they only show you the good angles, so it could be a gamble when booking; until now.
Trivop is a Google Maps mashup site that actually walks users through the hotel of their choice with actual video. Video cameras pan through the hotels surroundings, reception lobby, restaurants, and rooms to give users the full experience of what the hotel offers.
Trivop is currently only available in France and England, with a limited selection of hotels. To beef up the hotel offerings, Trivop will gladly accept your video for the website in order to help other travelers in a new feature that will launch in the near future.
[Download Squad]