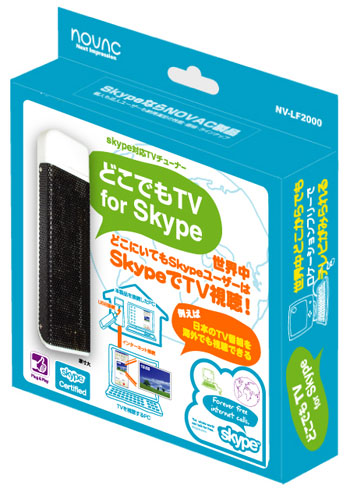 The Slingbox has a new Japanese competitor. It?s a new USB dongle that lets you watch TV via Skype. You just plug the dongle into the USB port on your computer, connect your cable or other TV service to the dongle to give your PC TV access, and you are in business. You can watch the programs on your own TV from any computer with high speed internet access and Skype installed. You can even change the channels on your TV via Skype.
The programming doesn?t have to be recorded to your PC in order to be viewed, though there is apparently a bit of a lag between what is broadcast live and what you get to view.
Available only in Japan for now, and it only works on a PC. No pricing Information available.
[via mobilemag]