Beautiful Pin-Up Art Images
Who is a Pin-up girl? She is a beautifully pictured mannequin, a photo model, a singer, or an actress who has become a bright and symbolic phenomenon in pop culture. Pin-up girls are the models that have become recognized sex symbols of that time.
The pin-up style appeared at the begging of the XXth century when illustrators started using painted beauties for the advertising layouts and calendar designs, and pin-up movie posters. They redraw beautiful girls from the original photographs or color the original pictures. There is even a new trending style in social media and you can easily turn yourself into a pin-up image with the help of cartoonizers.
Those artworks very quickly got a short and lovely name, "Pin-Up." Do you know why? That's simple, due to the unlimited love of the truck drivers to beautiful girls. They just loved to pin pictures of beautiful girls inside their trucks. Literally, "pin-up" means a Pin. One of the most famous pin-up models of that time was Betty Grable- Beautiful Pin-Up Art Images.
Pin-Up Art Images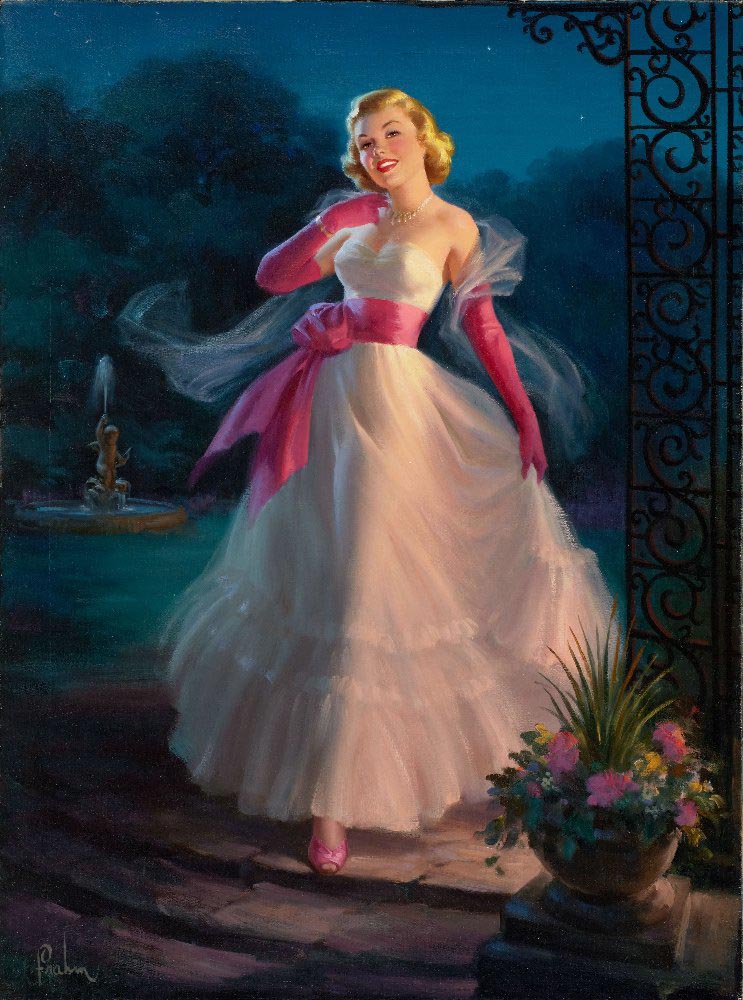 Pin-up quickly gained popularity in the post-war period. The reflected on the pin-up pictures and posters beauty style was considered joyful, attractive, spreading health and radiating life. So, who is a pin-up girl? She is not a fatal beauty, and she is a silly, pretty neighbor girl, beautiful and sexy. She is the kind of girl you will not be afraid to invite to dance in the club.
The most beautiful and well-known pin-up models of the last century and the present: Betty Grable, Marilyn Monroe, Ava Gardner, Anita Ekberg, Brigitte Bardot, Betty Page, Cyd Charisse, Rita Hayworth, Paulette Goddard, Dita Von Teese, and many others.
Today, it is one of the most popular art styles, and many artists worldwide create amazing pin-up illustrations mixing many different styles.
The Collection of Pictures of Vintage Pin-Up Girls