Amazon Launches Games Site.
The games available for free download from February 3 – 10 include Jewel Quest 2, The Scruffs, and Built A Lot.
Beyond that free offer, Amazon's beta site provides a catalog of over 600 games, all available for free on a trial basis and at $9.99 or less for purchase.
Amazon acquired Reflexive in late October for an unspecified sum. In addition to its own Web portal, Reflexive has been known for selling Windows, Mac, and online games from outside developers on hundreds of GameCenterSolution Affiliate Web sites. Reflexive has developed its own games, too, including Xbox Live Arcade title Wik & The Fable Of Souls, and the Ricochet series.
Title screen from Jewel Quest II"At Reflexive we have always prided ourselves on maintaining good relationships with everyone in the industry, and are excited that Amazon shares that philosophy. We intend to provide the best distribution platform anywhere and to continue working openly with all the participants of the casual games space. Together it is our priority to continue this inclusive attitude going forward," wrote Reflexive CEO Lars Brubaker, in a blog post in October.
"What this means for all you developers is that it's time to get excited about your future with Reflexive," he said. "It means we'll be able to expand our distribution network to include Amazon's amazing distribution channel. With Amazon, we will bring a huge new group of customers into play."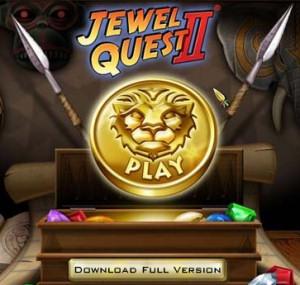 With Amazon opening its beta site yesterday, Reflexive's Web site remained open for business today. A search of Reflexive's arcade by Betanews showed that the Reflexive site still offers dozens of games for free download, including the three Amazon, currently offers.
However, Reflexive's "top ten" game entries on the PC side are each priced at either $9.99 or $19.99, with the exception of Totem Tribe — a game that Reflexive is offering for free on a trial basis but at $9.99 for purchase.
Reflexive's GameCenterSolution site for developers remained online today, too, continuing to offer developers 40% of the net receipts for sales of their games on the Reflexive Arcade and GameCenterSolution partner sites.