DesignEvo – Free Online Logo Generator
Want to build the company's brand LOGO? Typically, you will need to find a graphics designer or even a logo specialist. Another choice to make a personal brand or a small team LOGO, and have them printed on your business card, is to get help from several online logo services, which usually provide free design tools, but requires payments when you are trying to download high-resolution designs.
Days before, I have been introduced a similar online service – DesignEvo with professional logo trademark designs and its download is free even for commercial use.
Before moving on, we'd like to recommend DesignEvo as a free, easy online Logo application. If you wish to try it yourself, then below link will direct you to it: https://www.designevo.com/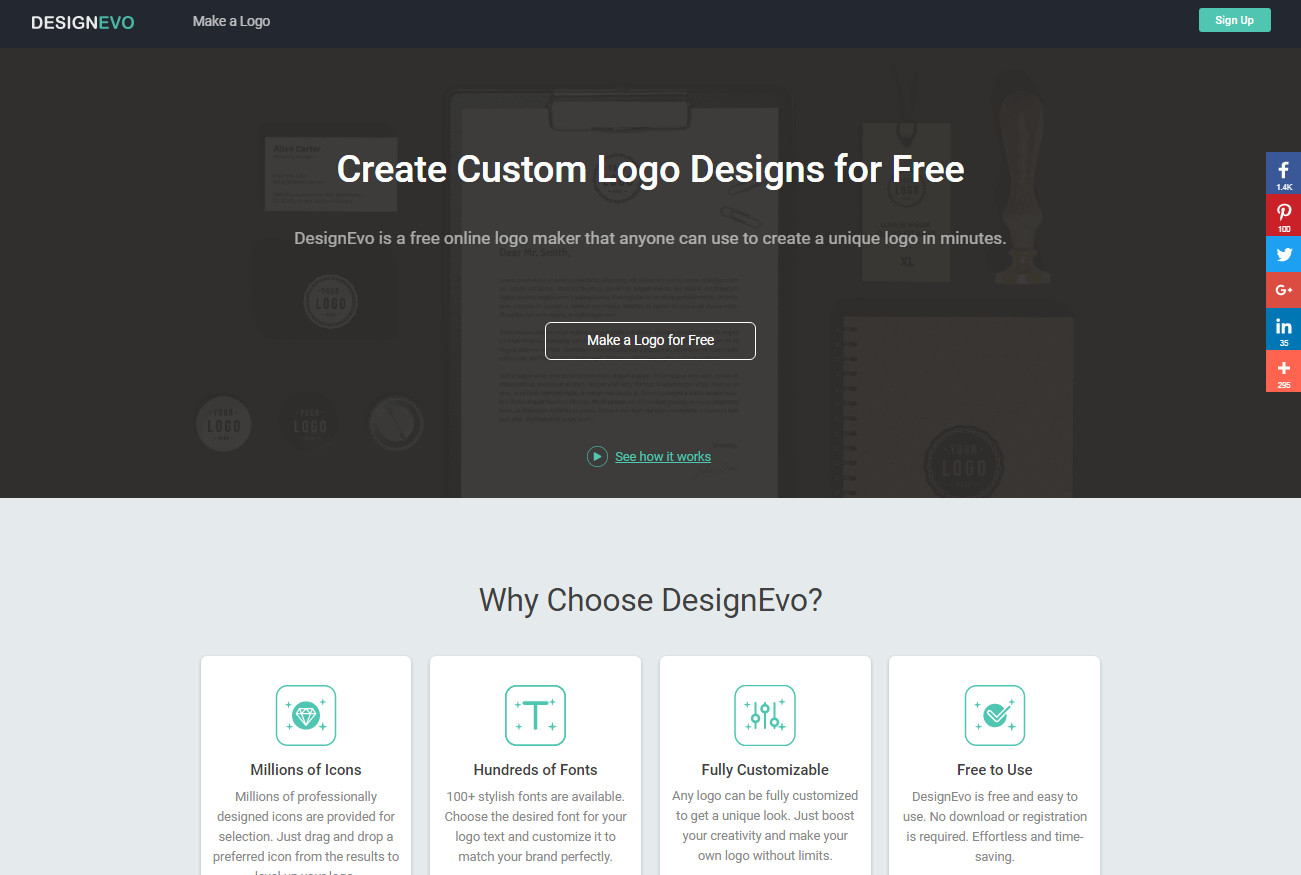 DesignEvo has a vast ICON library with millions of options that can be searched through. Its [Text] section provides thousands of stylish fonts and nicely-designed text samples.
Therefore, just following his instinct, anyone can create a LOGO pattern in his style. This combination process is more like a logo design game, while may not be good enough for top logo design.
How to Design A Logo with DesignEvo?
Open the DesignEvo logo maker online, which is entirely free and does not even require registration.
The first step is to search for your icon in DesignEvo icon store on the left and then drag it to your canvas on the right.
The second step, switch to [Text], double-click to input the logo text. Although DesignEvo offers a multitude of font design templates, it only returns English fonts. So if you want to use other language fonts, it's suggested to install them on your computer firstly.
The third step is adding shape: select an item, move its positive and change its color. Just make it look nice.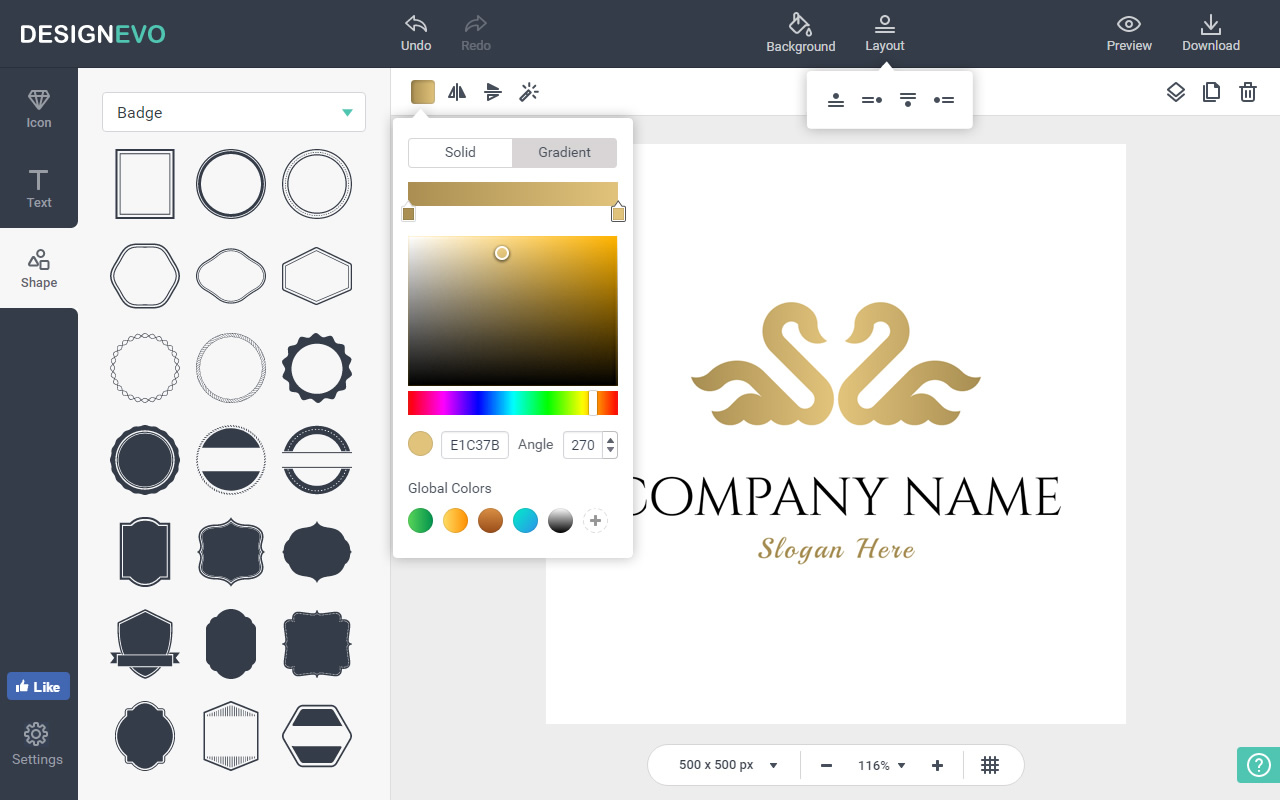 After the final design is completed, directly press the [Download] button on the right top. You will get a compressed file, which includes a JPG file, a PNG file, and a transparent background PNG file. The highlight is that DesignEvo allows us to download our Logo for free as well as for business use.
There seems a condition that you may need to follow, which is to share the DesignEvo.com in your community, blog, or website, which is pretty friendly and cost-effective.
Overall
DesignEvo is a simple tool for instant logo making. It can help you to make a company brand Logo, meeting some needs. A simple tool, just use. Unlike professional logo tools having professional options, DesignEvo offers essential features and simple operations with no adverse results, which makes it well-rewarded. Anyway, it's powerful and suitable for the general demands for logo designs, and also welcome everyone's share and use.
You also may need online FotoJet – an all-in-one Graphic tool that makes edit photo and graphic design exciting and easy.