Kitchen Utensils & Gadgets: Gadgets Modern Kitchen Needs
When it comes to modern kitchens, it seems like the only thing left to do at mealtimes is sit down and eat! There are so many hi-tech gadgets that you can actually prep your foods, put them in a pot or oven, and forget about everything until it's time to eat.
However, it's the prep that can get a little messy, so a word of advice from Mr. Garbage Disposal, be careful how you deal with waste or you'll be in the market for new garbage disposal.
Remember, bones and massive peels are not meant to go down the disposal, so do yourself a favor – check Kitchen Utensils & Gadgets. When prepping foods, do it the old-fashioned way with a cutting board and sharp knife.
Use your garbage disposal for clearing plates, and chucking small bits of veggies you know won't clog your unit. If you insist on disposing of the massive peels and pieces of food, get high-powered disposal and save yourself a headache. Now, onto those five gadgets, every modern kitchen needs.
Kitchen Utensils & Gadgets:

Aeroponic Herb Garden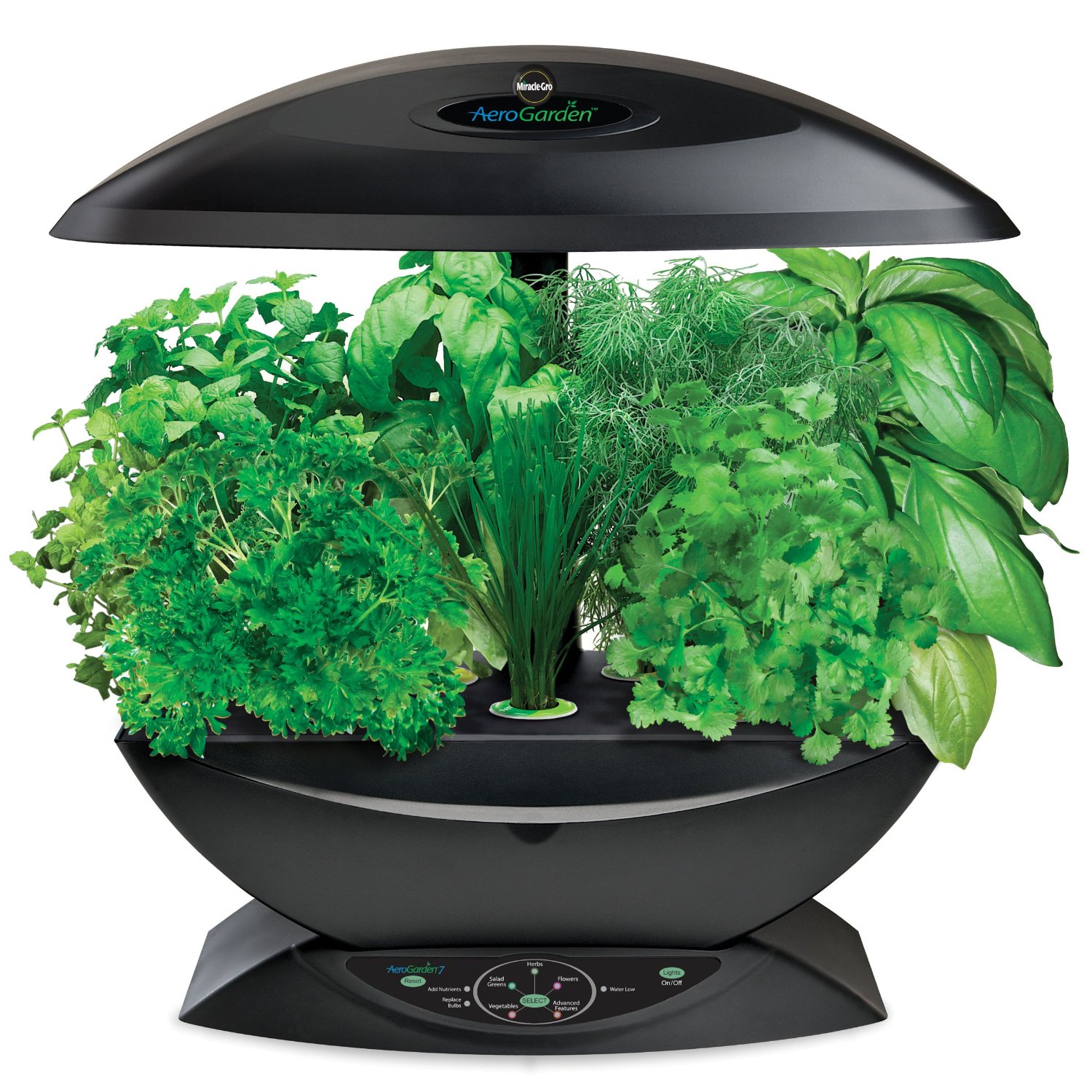 There's nothing like cooking with fresh herbs, and today's modern kitchen still has an herb garden, but not like the ones your mother had on the windowsill! Today's herb gardens are aeroponic so you fill them with water, add nutrients, keep it filled and clean the tank about once a week.
You can grow over a dozen herbs in this kind of herb garden and never see a bit of soil on your countertops. It's amazing!
Bread Machine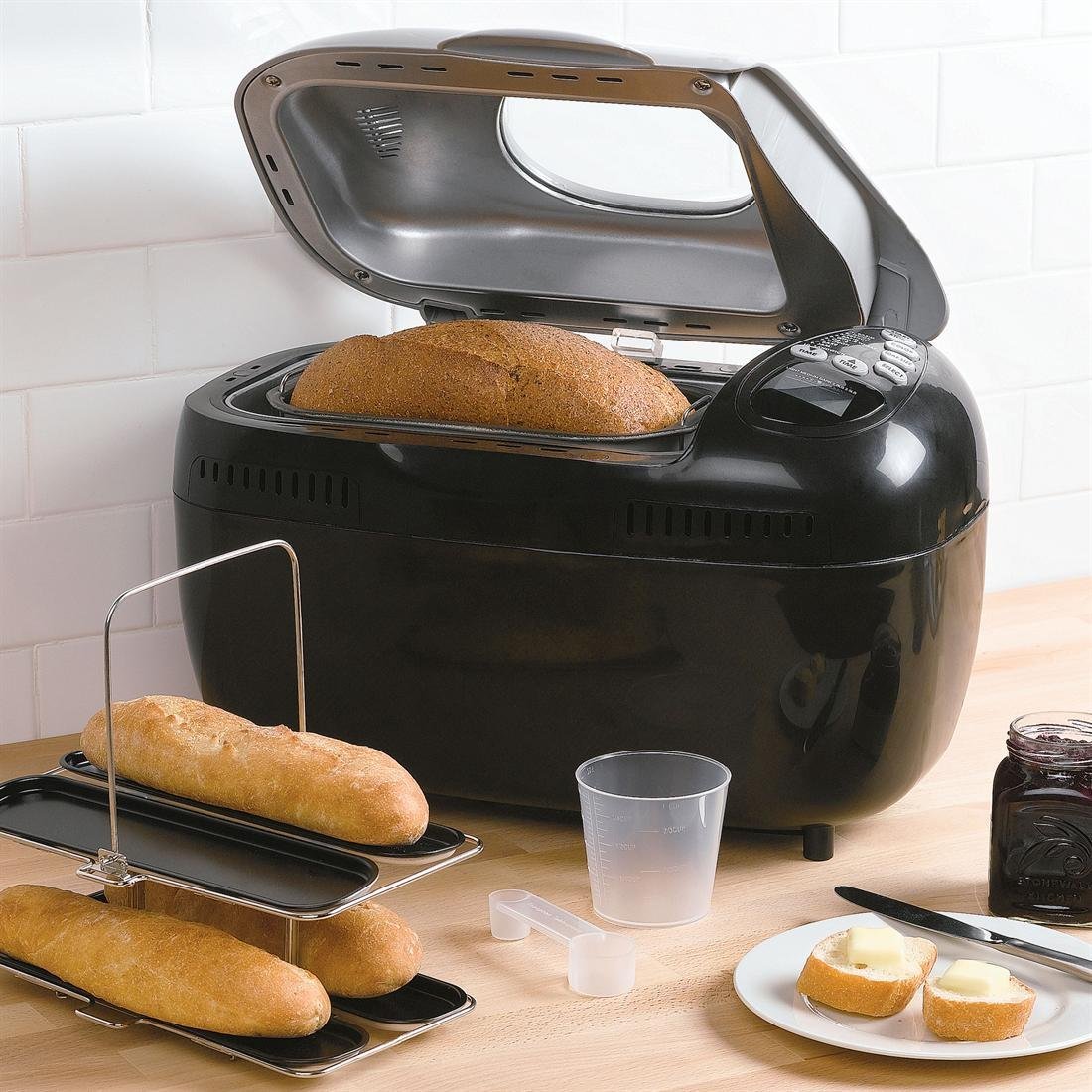 For those families that still love home-baked bread at every meal, why not invest in a good bread machine? You throw in all the ingredients, and the machine does the rest.
Learn more tips on baking bread in a dutch oven. Better bread machines can be used for other foods as well. Have you ever tried making jam or preserves in your bread machine? Well, it can be done!
Digital Kitchen Scales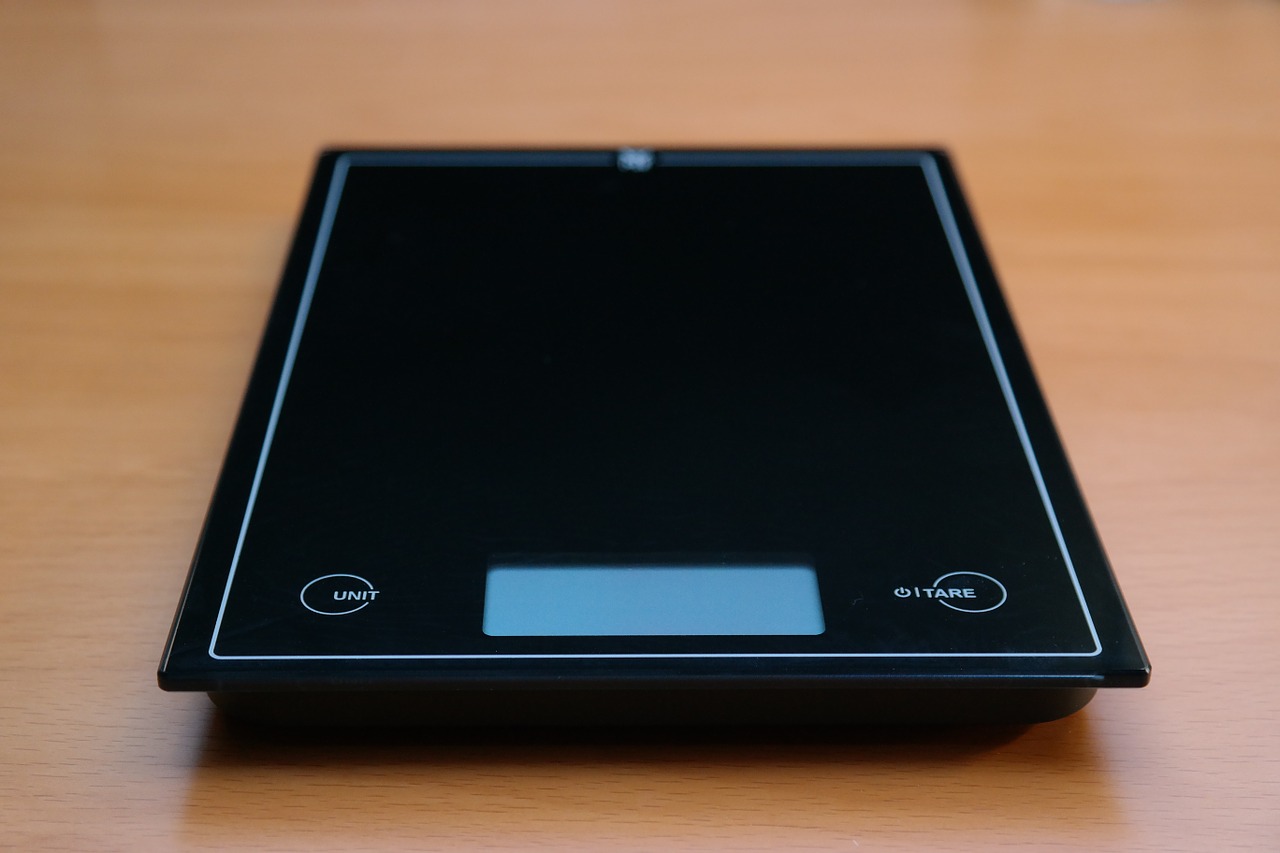 It seems as though we are always being told not to supersize anything. We, in the Western World, tend to overeat. What you need is a digital kitchen scale to measure out portions so that you are getting just what you need and not a bite more or less.
Do you often need to measure ingredients by weight and not cups? Digital scales are the most accurate on the market and quite easy to use. You can even set the display for the type of unit you are measuring.
Electric Pressure Cooker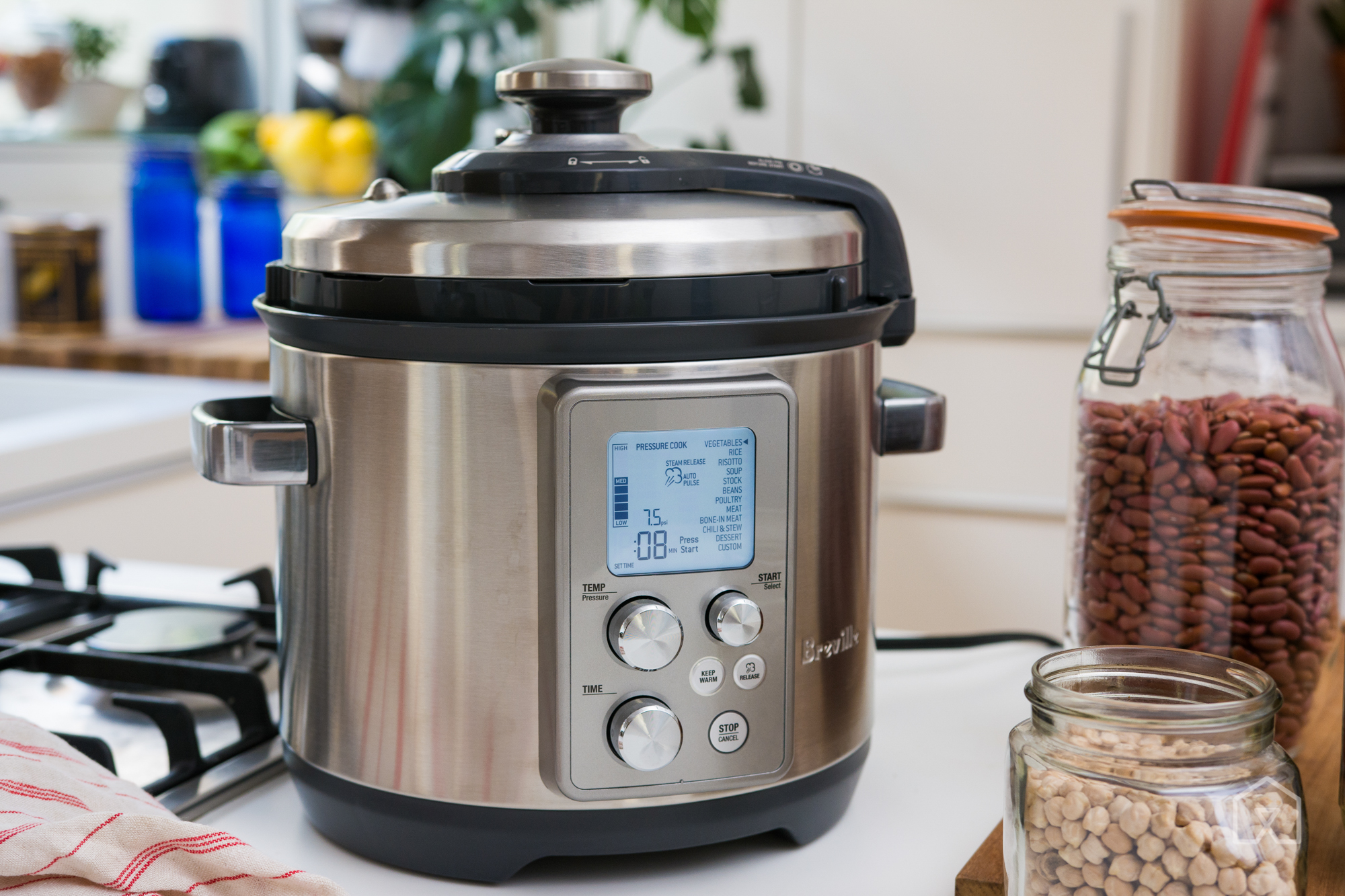 Looking to get meals cooked in less than half the time? An electric pressure cooker works in the same way as a stovetop version with the only difference being that you can set cooking times, keep foods warm until it's time to eat, and even use it as a slow cooker if the mood strikes you.
Pre-program times and you can even leave the house knowing that your electric pressure cooker will turn on when you need it to so that dinner is waiting for you when you get home. But don't forget to get yourself the best anti-fatigue mat!
Single Cup Pod Coffeemaker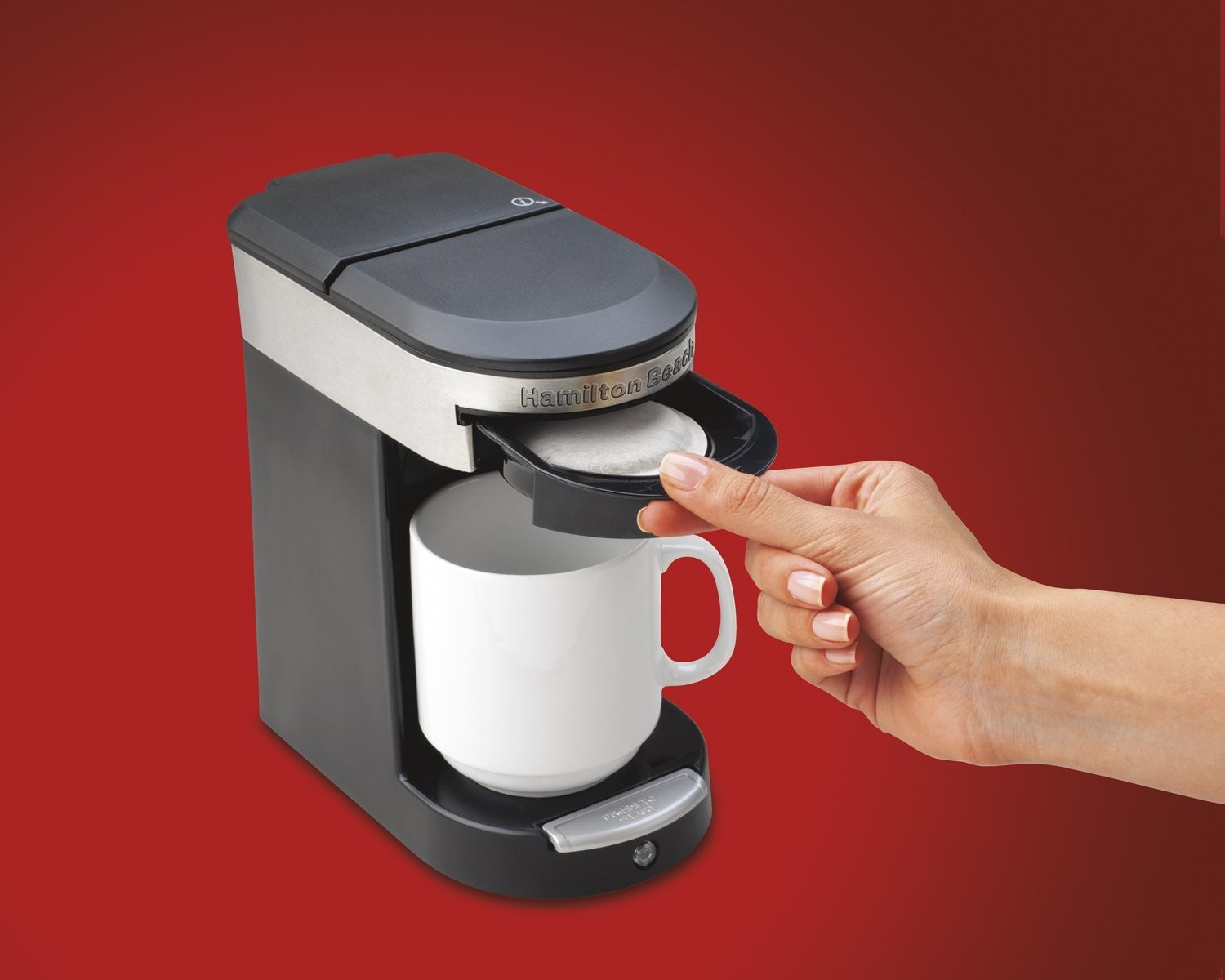 Although Keurig is the most famous single-cup pod coffeemaker, other brands manufacture single-serve coffee makers as well. Some families love to keep them on hand when they only need that quick 'pick-me-upper' but don't want to make an entire pot.
Do you have company drop by unannounced often? A single-cup coffee maker is just the thing. Get coffee pods in an assortment of roasts and flavors, and you'll be ready for anyone who 'just happens to drop by' unannounced.
Do you think they wanted a quick cup of coffee? It just could be! So, there you have 5 of the many gadgets every modern kitchen needs. Just remember to follow the manufacturer's directions and, as Mr. Garbage Disposal recommends, use care when feeding peels, bones, and large chunks of food down your sink into the garbage disposal.
However, never fear because if it should get clogged, you can easily find directions on how to clean your disposal on the same site, you can find the right unit for your sink. Happy eating in 2018, and have fun with your new toys!