An Introduction To Forex Trading
Forex trading has become hugely popular. It's now not exclusive for the banks and corporations that it once used to be for. There are now roughly 10 million traders to be found globally.
This can then be broken down into areas around the globe.
▶ 1.5M in Europe.
▶ 1M in the Middle East
▶ 1.5M in Africa
▶ 3M in Asia
▶ 200K in Oceania
▶ 550K in South America
▶ 1.65M in North America
▶ 300K in Central America
Those figures may surprise you as many people assume that the US and the UK will have the largest population of traders, however more recently Asia and the Middle East have seen a massive boost in the number of people trading.
Due to the huge increase in areas that once would have been at a financial disadvantage, Forex has now become the largest financial market in the world.
Although there are 10 million traders globally, only 9.6 million of them are actively trading, contributing to $5 trillion being traded, every single day.
That's one in 780 people who are trading in nearly every part of the world. We believe it's one of the biggest markets because it's the only financial market where traders are able to operate in several different countries.
However, this is usually only the large Forex trading corporations that have permission to do so.
Technology is also a large factor when looking at increasing numbers.
Technology is now available in less affluent countries, making it far easier for them to be able to trade.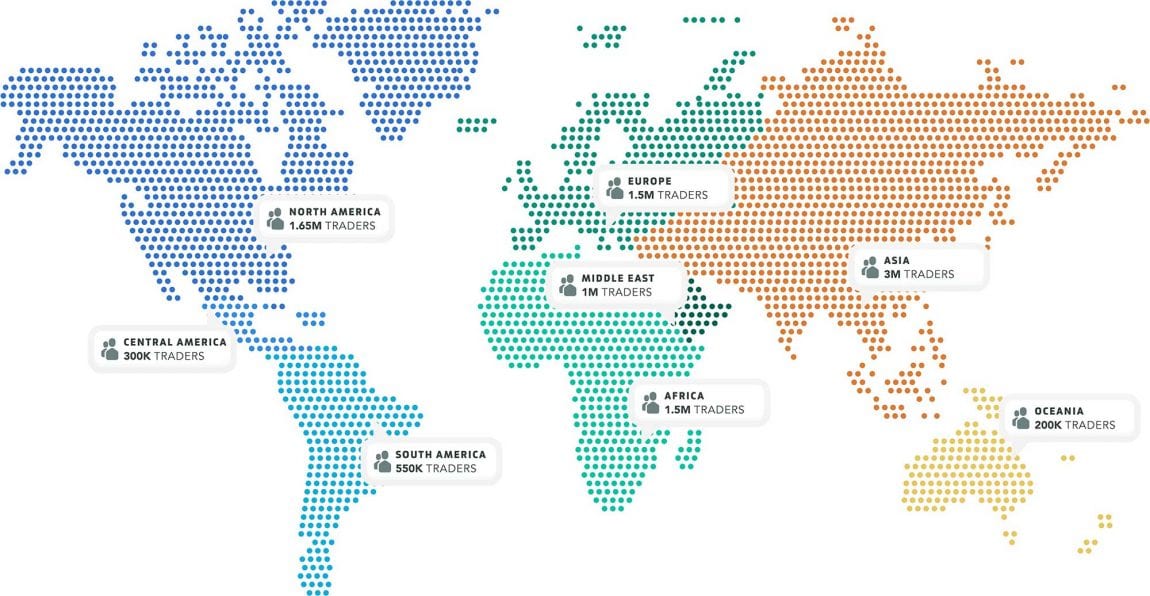 Infographic Source how many traders are there in the world