What The Online Gambling Industry Would Be Like After COVID-19
The pandemic brought by the new strain of coronavirus has hit many sectors of the business world.
Some businesses have suffered unfortunately more than others that they had to close, while some are still struggling, and others are adapting to the new status quo.
This 'new normal' that we're experiencing now is expected to stay even until after the pandemic is gone, and even industries that rely on the internet like online gambling are one of those that have experienced changes.
Now, these changes may be temporary, but no one knows until when these changes will remain because of this uncertain time.
Therefore, both online gambling operators and the punters themselves are going to see new things that they most likely haven't experienced before.
The online gambling industry, as a whole, is going to look and feel different.
To know more about how the pandemic will affect online gambling after it's gone, read this article to find out.
Here is what the online gambling industry would be like after COVID-19.
Sports betting
Sports is along with the other live-event related industries were among those that were profoundly affected when the pandemic happened.
Professional athletes were forced to sit on the bench, stay at home, and find a way to practice and work out during quarantine.
As such, businesses surrounding sporting events were also canceled, thus also putting a hold on sports betting.
Sports betting is a billion-dollar industry, but there's a massive possibility that it won't bring in as much revenue as it commonly does in the remainder of the year.
The good thing is, once the pandemic is gone, the possibility of sports betting successfully recovering from its effects is also high.
So if you're an avid sports bettor, then you're hoping that the latter does happen so you can still continue betting on your favorite sport.
New technology
The future of online gambling is bright because of the new technology that is making its mark in online casinos.
From new games to integrating virtual and augmented reality in live games, gambling online is about to get a major overhaul after the pandemic.
Players will not be limited to enjoying classic card games such as poker and baccarat online together with their wide range of variants, but they'll also be having a more realistic online gaming experience, hopefully in the near future.
With many developers having more spare time to focus on creating new games and improving existing ones, there's more fun and good times to have coming the players' way.
Virtual sports
Due to the postponement and cancellations of sporting events left and right, many have been trying virtual sports.
Virtual sports are sports events held digitally, through the use of software and a random algorithm that operates the game.
To describe it better, it's like you're watching a video game auto-playing while you bet on them.
Virtual sports have become more popular because of the lack of real sports, which may lead to it staying that way for a long time.
One of the reasons seen to cause this popularity aside from the pandemic is the option that you can bet any time of the day you want.
In real life, games and matches are scheduled, so if you miss a game or a match, you'll have to wait. Virtual sports won't make you do such a thing.
It's available and accessible anytime you want.
Final thoughts
Online gambling will not be the same after the COVID-19 pandemic.
It's going to be much more competitive for operators and more entertaining for gamblers.
Hopefully, sports betting can recover soon, so punters can enjoy watching their favorite sports again.
But in the meantime, have fun with what is offered to you now and be grateful that you can still play and bet in online casinos.
Author's Bio: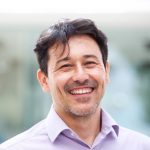 Luther Abrams is an online game and sports enthusiast who spent his younger years playing and watching basketball, baseball, soccer, tennis, and badminton games, among the many others.
Today, as an early retiree, he continues to write about his love and passion for sports.
On most days, he also loves to play ball with his two kids.