What's The Best EHR Out Of AdvancedMD and Kareo Clinical?
AdvancedMD EHR and Kareo Clinical EHR are software that helps manage your client information, from intake forms and patient payments to e-prescriptions. But which one should you choose? They both have excellent features that make them stand out, but they also have some differences that might make one better for your particular needs.
Let's dive deep into this blog to explore more features Kareo EHR & AdvancedMD software have.
So, the best software depends on size, specialty, and other factors. When you're comparing and searching for a new EHR, you need to compare features like charting, reporting, and billing, pricing (monthly costs, implementation fees), and usability. We recommend a free trial of each solution to see what's suitable for your practice.
Anyways,
Talking about features, the crucial one to consider is the size of your practice. Suppose you're an independent practitioner, a solo provider, or the first person in charge of choosing a system for your business. In that case, you need to consider what both solutions offer.
If you run a small office with one or two physicians and are primarily concerned with electronic billing and scheduling appointments, Kareo Clinical might be right for you. This EHR solution is simple, easy to use, and relatively inexpensive.
On the other hand, if you operate a large medical office where multiple practitioners see patients daily, MediLink may better suit your needs. This software solution can help take your organization through the long term.
What's similar about AdvancedMD and Kareo?
That covers what AdvancedMD EHR and Kareo Clinical have in common. First, both are cloud-based EHRs, which means you can access them from any device with an internet connection. Both offer a free trial, so you can see how they work before committing.
Their customer support teams are also similar: both offer 24/7 support to help deal with any issues that may arise with the system's functionality. Additionally, both products are certified EHRs by the Office of National Coordinator for Health Information Technology (ONC-HIT), so they can be used to qualify for incentive programs like meaningful use. Finally, mobile apps are available for both products so you can manage your practice on the go.
Let's now dive into some differences between these systems to determine which one is a better fit for your needs
What's different about AdvancedMD and Kareo In Terms Of Integration
AdvancedMD and Kareo are both EHR systems but have very different strengths. Kareo Clinical EHR does not  integrate with any third-party vendors, and they only incorporate the following business systems and applications:
QuickBooks;
Microsoft Excel.
AdvancedMD EHR is a well-connected system that integrates with 50 surplus third-party applications. Notable integrations include:
The Coding Network;
AWA Debt Recovery Services;
Callpointe;
NHA Certification;
RxPhoto;
PatientPop;
Wellbox;
The Solutions Team Incorporated;
EMERALD CyberSecurity;
Medstatix;
Healthcare Compliance Solutions Inc.;
Doctors Plus;
EyeMD EMR Healthcare Systems;
AdvancedMD Report Center;
AdvancedRCM;
Relaymed.
AdvancedMD has a stronger focus on scheduling (industry-leading!), while Kareo Clinical focuses more on billing—something they're pretty good at!
Better Options For Some Specialties
AdvancedMD is excellent for large practices but only offers limited features. However, for smaller practices, Kareo might be the best EHR software. Kareo provides better customer service, isn't as expensive, and has more features than AdvancedMD. If you are a solo doctor or a smaller practice, then Kareo is probably the better option for you. If you run a more comprehensive approach, AdvancedMD will be your best bet.
Both kinds of EHR software do an excellent job of helping you manage patient records and scheduling appointments, so the main thing to think about is how many people will be using the system in your office or practice.
AdvancedMD vs. Kareo Clinical: How much will it cost?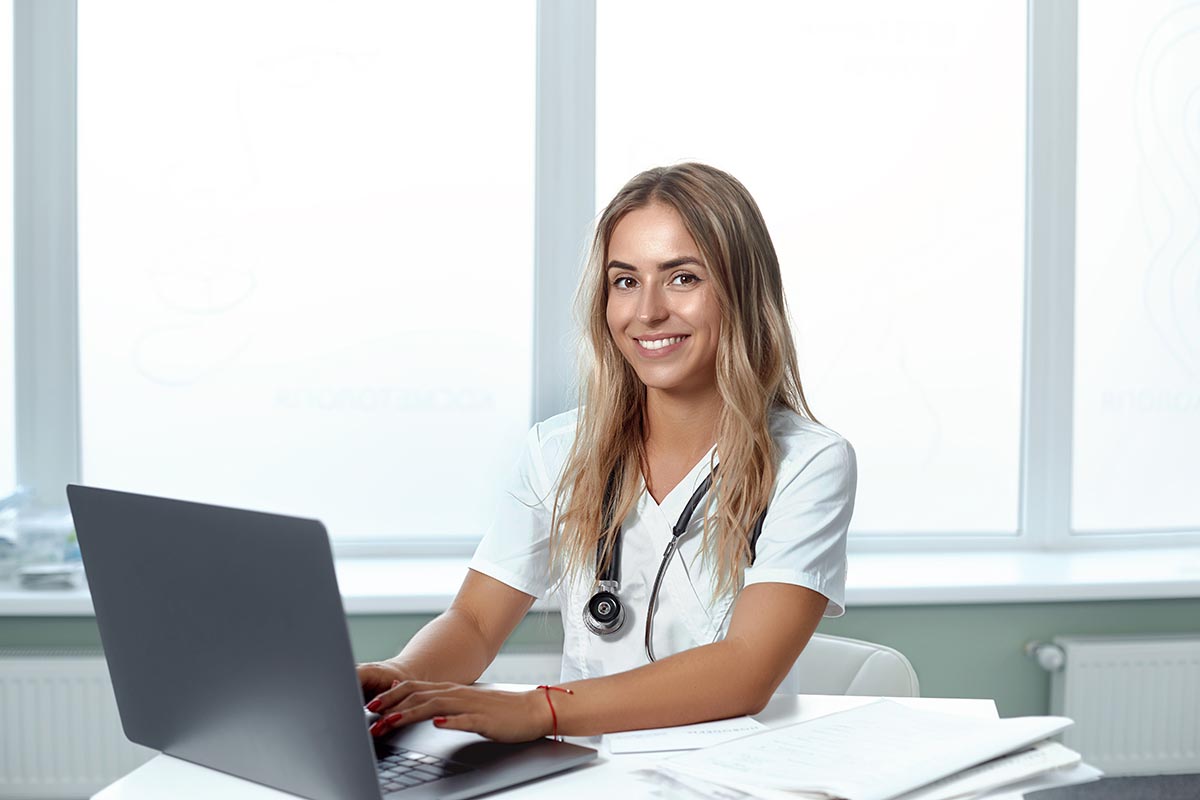 Deciding on purchasing a new EHR platform is an important decision, and the cost is probably one of the most significant factors that will influence which option you choose. When it comes to pricing, both solutions are very similar.
AdvancedMD has a base price of $429 per provider/month. If you want to add AdvancedEMR, which includes their patient portal and revenue cycle management services. Kareo's standard Clinical EHR product costs starts at $150 per provider/month + 4% – 9%$.
Both products offer free demos and training programs that can help you make an informed decision about whether or not they're suitable for your practice.
Which Software Includes More/Better Features?
Need to know more about AdvancedMD EHR or Kareo Clinical EHR? Read our reviews below. AdvancedMD EHR is a medical billing and practice management software solution that helps you increase your revenues, streamline operations and automate many of your routine tasks. Its features include:
EMR;
Practice Management;
RCM;
Managed billing;
Patient portal.
Kareo Clinical EHR is a cloud-based practice management solution for doctors and small healthcare practices. Its features include:
Payment management;
Billing & Invoicing;
Barcode scanning;
e-Rx.
Takeaway
We trust we've spread out the qualities and shortcomings of these two software arrangements in precise an adequate number of terms for you to pick an EHR that will serve your necessities. You can't go wrong; both are market leaders in terms of quality, so check them out!
AdvancedMD Reviews:
Software Finder's overall rating for AdvancedMD EHR is 3.63 / 5.
PROS
The software is customizable to our needs, which is very helpful. We use tools that help us track productivity, and we can keep a constant stream of revenue with our billing.
AdvancedMD has all the bells and whistles and is very user-friendly.
CONS
We often find that the note templates can be tricky to customize and that when they're done, there are frequently bugs that cause our providers frustration.
Kareo EHR Reviews
According to Software Finder, the overall rating for Kareo Clinical is: 3.98 / 5
PROS
I like the scheduling, billing, and ease of use of the EMR system.
Kareo is easy to use, with excellent implementation support, good customer service, and unique templates and forms.
CONS
It would be helpful to have the ability to send documents with internal emails.