NewWebPick Issue No. 5 airstrike the whole world.
With the hard work for two months, the brand new e-magazine now is out in the market. Start from the new issue, we have a full version of 400 pages and a free version of 80 pages. The full version is USD1.49/issue or USD3.99/year giving 0.66/issue.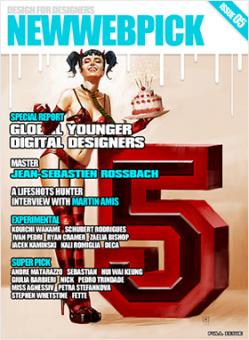 More interactions, more international design news, more brilliant artworks, more artist interviews, more content that deserves your collection. Also in order to satisfy the different needs of different countries, we will publish multi-language versions. But due to the substantial translation work, for the current version, we only produce the language-specific pages for special pages such as interviews and the user interface, etc. everything started from version 5.
Issue 05 Contents:
Activities
-17 International Poster And Graphic Design Festival Of Chaumont Winners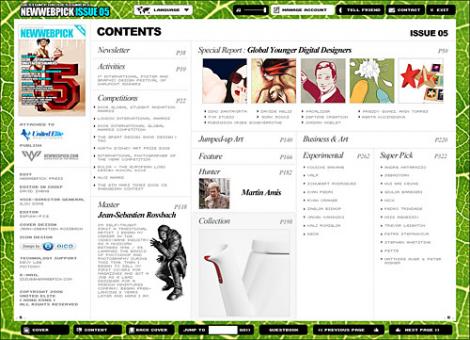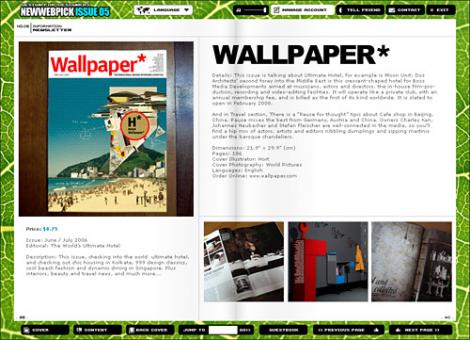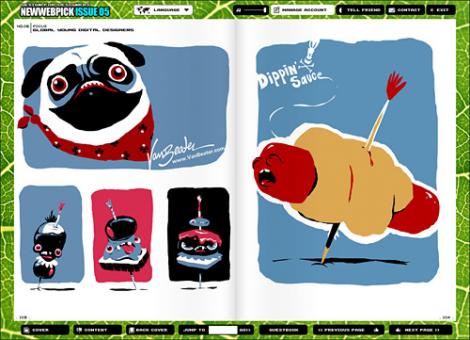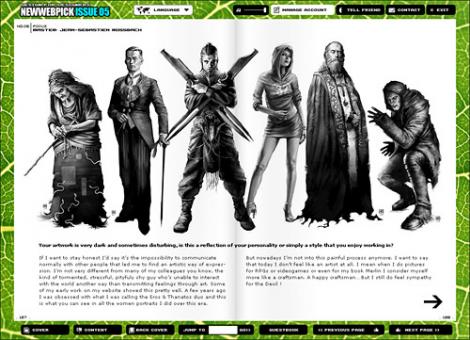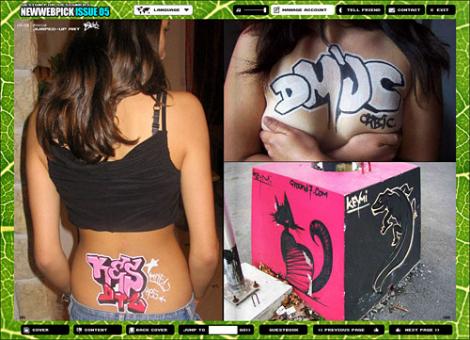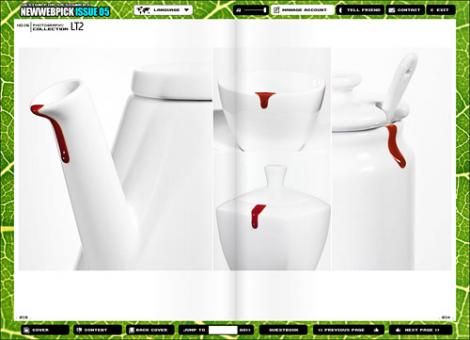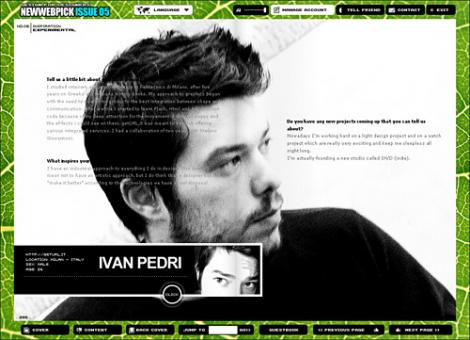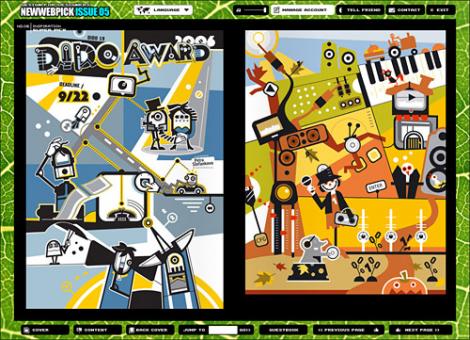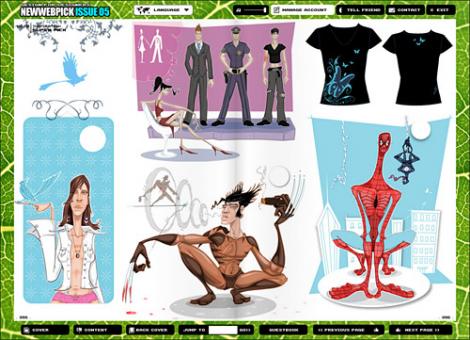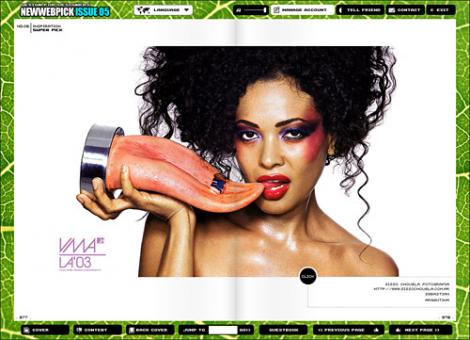 Competitions
-The 2006 Global Student Animation Awards, Animation
-London International Awards, Advertising
-2006 International Global Awards Competition, Advertising
-The Great Design Show: DESIGN | two, Graphic Design
-North Sydney Art Prize 2006, Fine Art
-International Photographer of the Year Competition, Photography
-Eulda – The European Logo Design Annual 2006, Graphic Design
MUJI AWARD, Product Design
FOCUS
Special Report: Global Young Digital Designers
Simo Santavirta
Davide Melis
Facalizer
Freddy Gomez, Amin Torres
TVM Studio
Work Rocks
Septime Creation
Agata Kuczminska
Robinsson Uribe Echeverrithe
Mecano
Jordan Noblet
Master
Jean-Sebastien Rossbach
URL/s: livingrope.free.fr
Location: Paris, France
Experimental
RINNEL
nietylko
Inexplicable species
no.name.page
materialize
ertdfgcvb
Zaelia Bishop
anarchyCode
file club
KALI ROMIGLIA SKETCHBOOK
strigops
Super Pick
xururu
Sisso Chouela Fotografia
hui wai keung
Arioch
N Design
Luke Hollis
miss agnessiv??s – style strikes back
Trevor Leighton
Petra Stefankova
Stephen Whetstine
The Filth
Matthias Auer