2030 Rolls Royce Eidolon Concept Car with Omni Wheel Technology
The futuristic 2030 Rolls Royce Eidolon concept car features a unique seating layout to demonstrate how users can drive and interact within the vehicle, thanks to autonomous technology equipped in the car.
It's a design study inspired by the luxury brand as most wealthy people love to be seen in large luxury cars even though they face city maneuverability issues.
This concept car solves the issues with Omni wheel technology, and it creates its dimensions without compromising its maneuverability. Luxury cars usually feature a long body which might cause problems when driving in the city.
By applying advanced Omni wheel technology, the wheelbase no longer dictates the maneuverability of a car. Instead, now the car length determines the city friendliness of the car.
The turning radius of a standard sedan is around 11m, but with this technology, the radius becomes 0; even a 6-meter-long vehicle equipped with an Omni wheel would be more maneuverable than the average c-segment sedan.
2030 Rolls Royce Eidolon Concept Car: Designer: Ying Hern Pow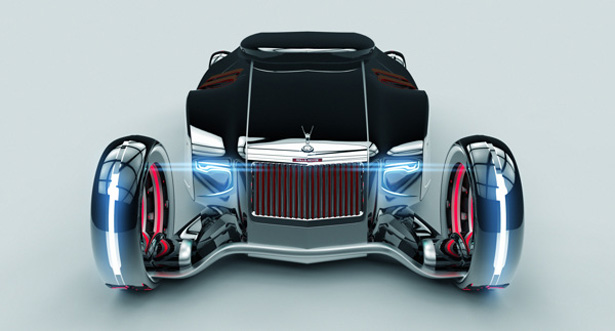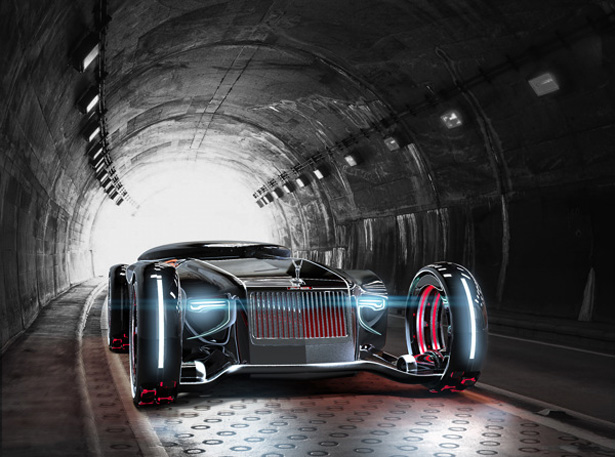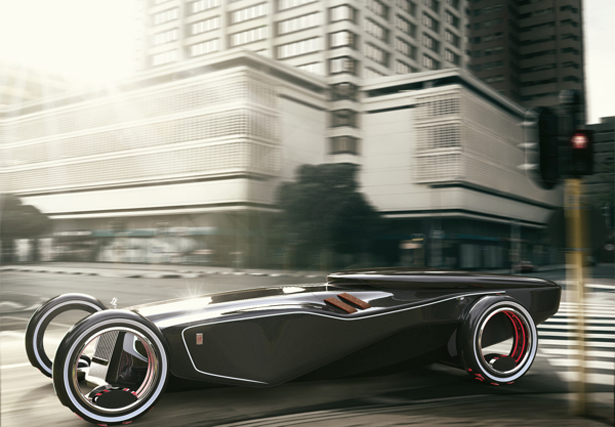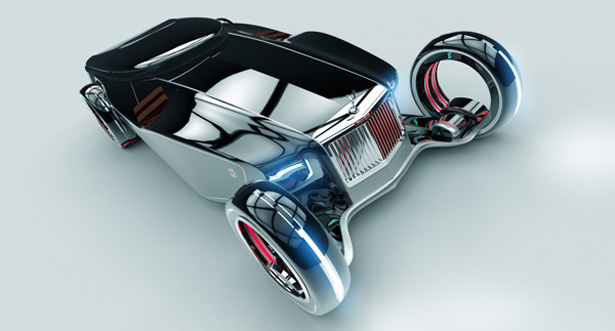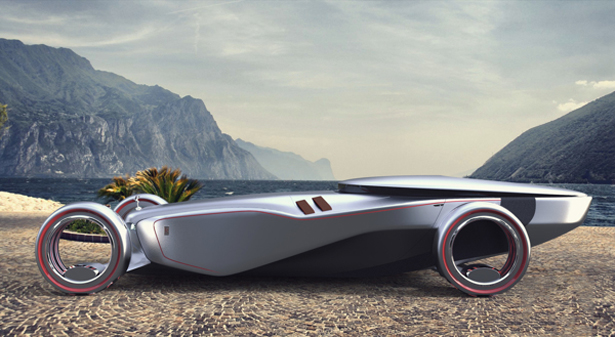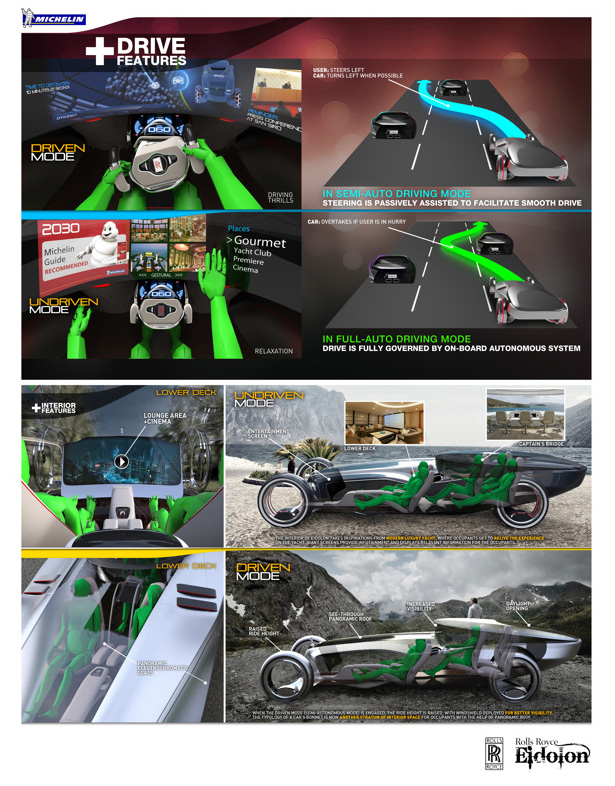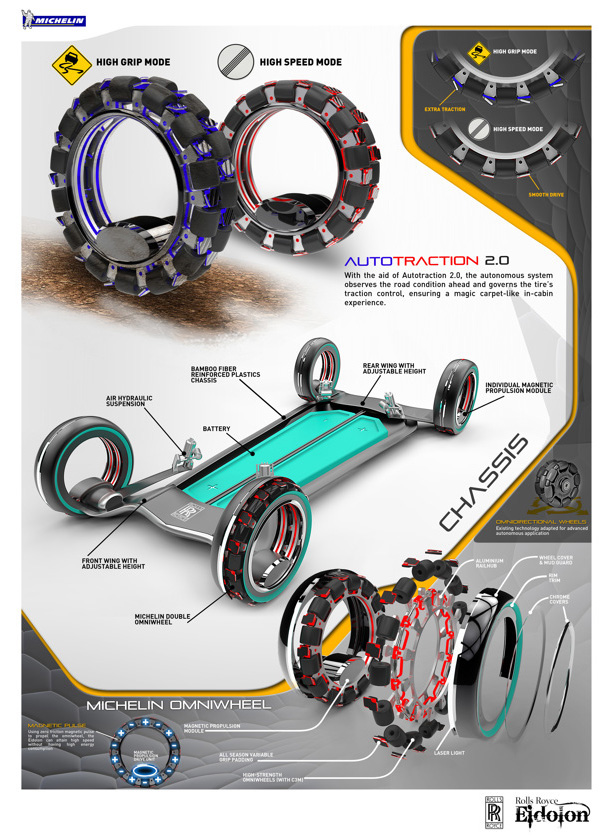 Source: Tuvie