Interview with Incredible India-Based Visual Artist Svabhu Kohli
Welcome to Pandora – the planet from the well-known movie Avatar. This is what exactly I imagine looking at those fantastic digital illustrations by Svabhu Kohli.
They are magnificent, glowing, and radiate an unlimited stream of positivity. Well, that is actually the real and deep world of the artist.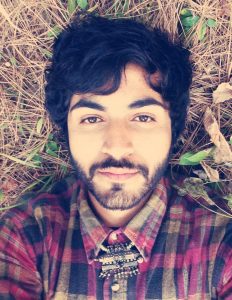 Svabhu creates those magnificent illustrations using anything from Acrylics, Watercolours, Color-pencils, Crayons, Chalks to create his artworks in different mediums.
But further he imports illustrations into Photoshop for digital painting, so, in the end, we see the luminous beauty of the fantastic world with deep oceans, bright nature, animals, and unlimited sky and stars in the digital form of the art.
Follow Svabhu Kohli on Social Media: @svabhukohli
What inspires Svabhu Kohli to bring to the reality these amazing creatures we can discover from our interview and see the collection of his incredible digital paintings
Alla: Tell me a few words about yourself. Where do you live? What do you do? Svabhu Kohli: Hello! I was born in India and currently live in a quaint coastal village in Southern Goa. I enjoy spending most of my time wandering about the natural world and learning all its mechanics. The ocean and mountains hold a sacred place in my heart and I feel the most alive when I'm closer to them.
Alla: When did you realize that art must become a part of the lifestyle?
S K: My mother gave us a wild childhood full of mystic stories, travel expeditions, and spending time on our farm, She is a multi-disciplinary artist herself. We were raised by her with a lot of freedom and the ability to express ourselves, which is where art in all its forms played an important role right from the start.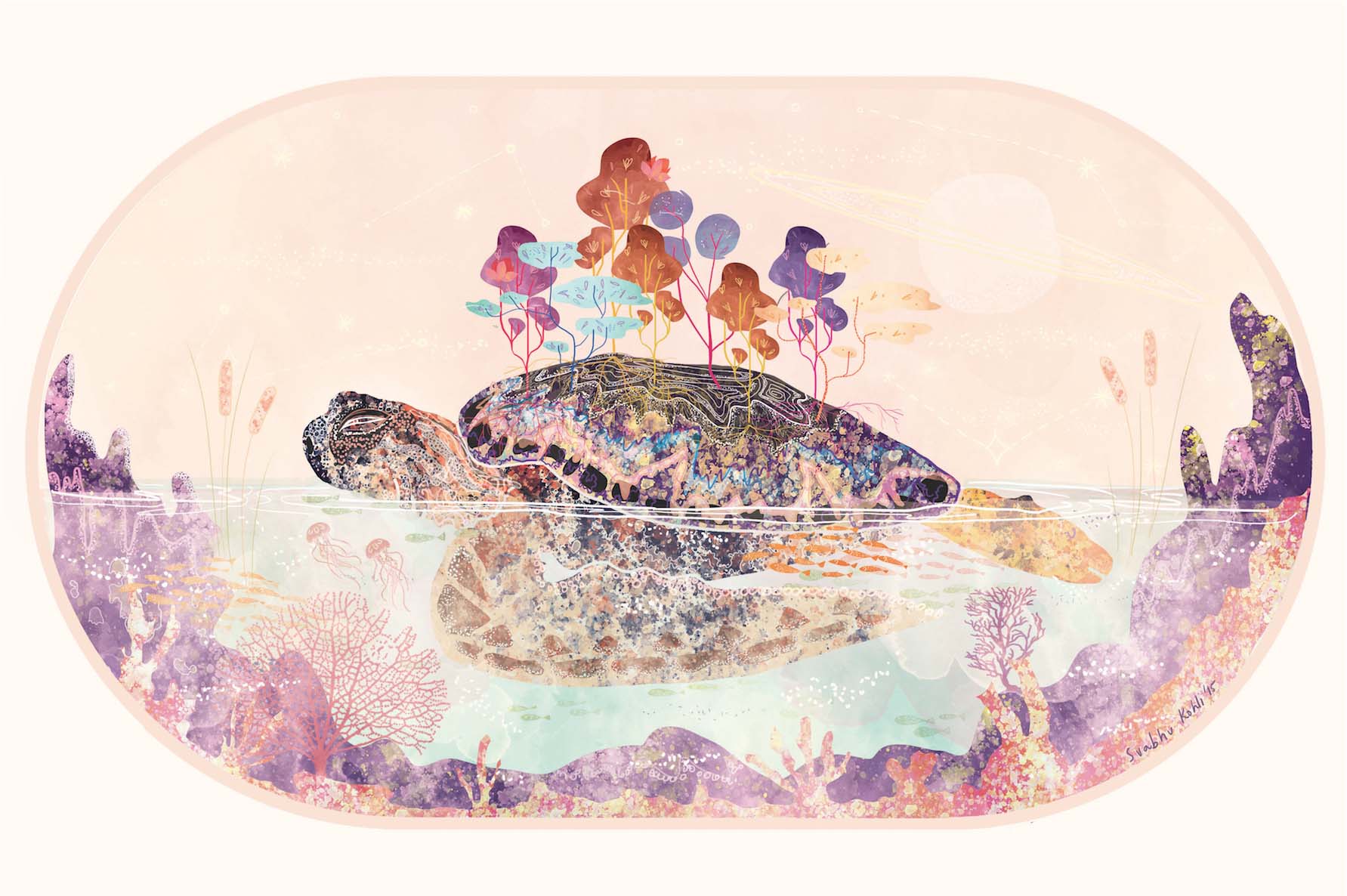 Alla: Do you have artists in your family?
Svabhu Kohli: Yes, We jokingly call ourselves the three musketeers. 🙂 My mother is an Artist who translates her thoughts into paintings, installations, performances and sculptures and my Sister is a Photographer.
Alla: What inspires you the most?
Svabhu Kohli: I guess each time I end up spending my time in the wild, whether it is diving into the deep ocean, climbing mountains, exploring jungles or having a moment with a species in the wild, It really fills me up with something I can't put in words and that somewhere translates into my work.
Alla: What is your biggest achievement?
Svabhu Kohli: Getting to live this life in a way I can continuously create, learn, and evolve.
Alla: What is your main professional goal?
Svabhu Kohli: I've not set any goals for myself that way. But I do have a vision to hopefully be able to give back from the work I create. I'd like to use my art as a medium to communicate the wonder I feel when I connect with the natural world and hopefully raise awareness for the different species and terrains that inhabit our planet.
Alla: What are the most memorable responses you have got on your work?
Svabhu Kohli: My work varies in mediums of illustration, film, animation, and installation projects, and each of them has evoked different reactions. I do feel happy when I feel the sense of wonder evoked in them.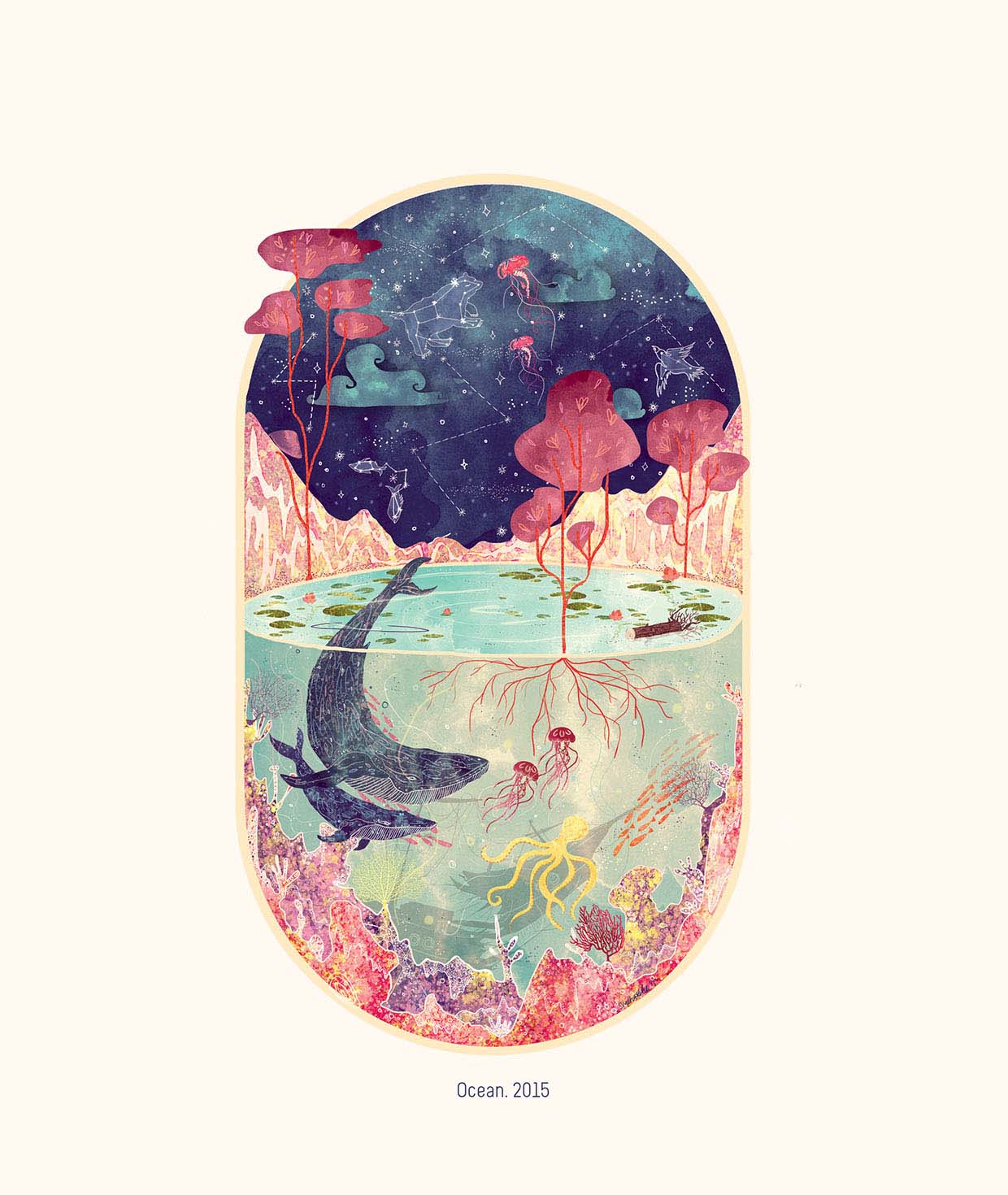 Alla: What do you like the best about your lifestyle?
Svabhu Kohli: I guess the internet plays a really important role here as it allows me to travel, explore, and create a pop-up studio anywhere I'd like to live for the coming time. Having that freedom really allows you to go out there and discover the world.
Alla: Do you afraid of failure? Do you have any fears?
Svabhu Kohli: I can't say I'm afraid of failures as I experience them quite often, haha. And that's what I've come to learn from them, they'll always be around and will only sharpen you out in ways you never expected.
Alla: What work do you most enjoying doing, other hobbies?
Svabhu Kohli: I really enjoy taking care of the little forest I'm planting at home. I'm growing a variety of fruit trees and flowers that bring in a number of species of butterflies and birds. It's a great feeling to have the studio inhabited with all these guys. I'm currently learning how to make a bee hotel, to bring in sweet bees to our garden.
Alla: What is your strongest memory of your childhood?
Svabhu Kohli: Every weekend we would drive up to our farm which was at the foothills of the Aravalli Range. I remember the first day we got the farm, I was running through crop fields and right on top of a gentle hill was this beautiful tree with hundreds of weaver bird nests suspended from it. I had never seen anything like it before and I still remember how excited I got when I found that tree.
Alla: What is your favorite or the most inspirational place (in the city you live)?
Svabhu Kohli: I live right next to a wetland called Batim Lake which brings in a large number of migratory birds to Goa. We take long walks through the forest there and spend time bird watching. It's beautiful to see the lake change through seasons, It's a lush green during the monsoons and home to thousands of lotuses in the summer.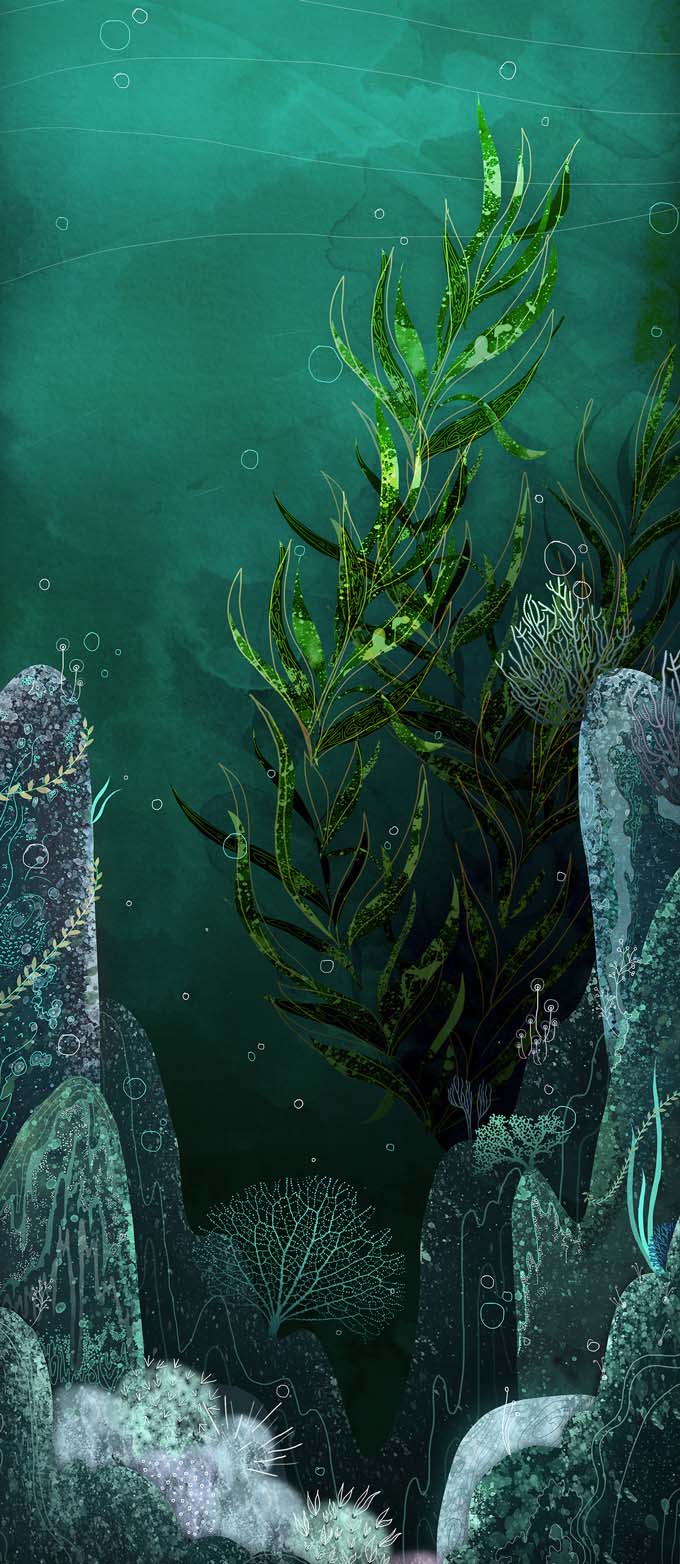 Alla: What is your dream destination?
Svabhu Kohli: I really really want to visit and dive around the Raja Ampat Islands in Indonesia.Alla: What would you like to do more in your life?
Svabhu Kohli: I love to dive and if there is anything I'd want more of, it`s got to be a diver. I really am waiting for the day I get to swim with the whales.
Alla: What kind of movies do you like? If you would ever become a movie director, what kind of movie you would film?
Svabhu Kohli: I love the medium of film and genuinely plan on making a movie someday. I'm currently in love with Stanley Kubrick's films and am re-watching all his work. His attention to detail and story narratives are fascinating.
Alla: What is the process of creation? What is the first step?
Svabhu Kohli: It goes two ways for me usually, there are times I go spontaneously at the artwork and take it with the flow from beginning to end. On the other hand, I keep drawing in my log-book, so a lot of times I decide to pick up an idea from there and evolve it.
Alla: What kind of software do you use to create your artworks?
Svabhu Kohli: My works usually are a range of mixed mediums. I create detailed sketches, watercolors that I further render on photoshop/ illustrator. If I'm solely digital painting, I use Adobe Photoshop.
Alla: What tools do you use to create your masterpieces (pens, pencils, paper, brushes, etc?) What can you recommend?
Svabhu Kohli: I use anything from Acrylics, Watercolours, Color-pencils, Crayons, Chalks to create my artwork in different mediums. I do create custom brushes for my artworks, which I further import into Photoshop for Digital painting.
Alla: What are your favorite phone applications?
Svabhu Kohli: I only end up using use my phone for the camera and an app for stargazing.
Thank you so much for a wonderful and inspiring Interview. I wish you to reach out to all your dreams and inspire people around you with your amazing personality and fantastic artworks!