Beautiful Woman Portrait Drawings by Christian Sauget!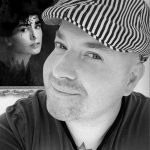 Christian Sauget is probably one of the most humble masters i have ever met. I follow him on social media and every of his portrait drawing is fantastic. I am always waiting when a new artwork will be posted. He is so kind and so friendly! I am telling you as only we started to communicate i literally felt his amazing personality. He also has a nice and lovely cat.
Alla: Christian, tell me a few words about yourself.
Christian: I'm a french man who lives in the south of France (near Marseille). I love all kinds of arts: movies, music, typography, graphic design, illustration, fashion, photography and so many other kinds of art! I also love English literature, mainly it is a 19th-century literature like Wilkie Collins, Jane Austen, etc… But above all, I love to travel. Lately, I've been to India and Vietnam and found these cultures so exciting and enriching.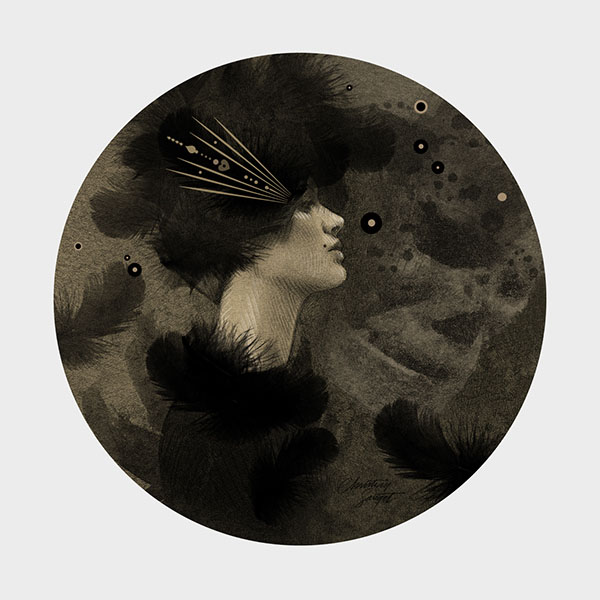 Alla: What do you do for a living?
Christian: I'm an art director in visual communication and graphic company. I love my job. I have my own company and my clients. It's a passionate life, although sometimes it can be exhausting because when you're self-employed, you must take care of everything and never make a mistake! My business is essential to create a visual identity and graphic chart for companies. We create and publish paper products like books and posters; we generate interior design ideas; we are good at signage and scenography design and production; we decorate cultural exhibitions and sometimes we decorate private apartments in Paris!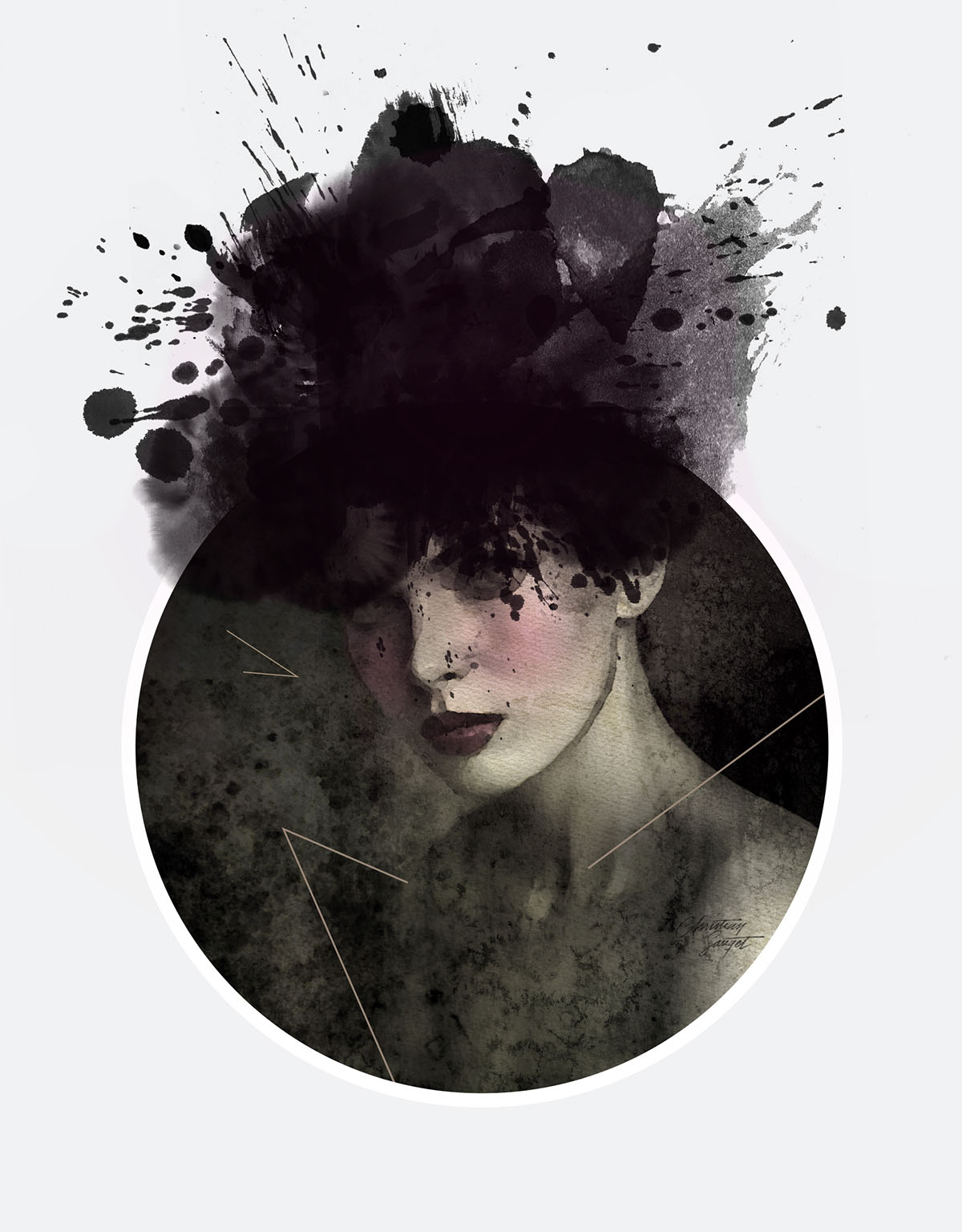 Alla: You have an education in art?
Christian: Yes! I'm graduated from the National High School of Decorative Arts in Paris, where I did 5 years of studying after i have got the bachelor of arts.
I also had the honor to present my artwork to the Casa de Velázquez Gallery in Madrid. It was such an amazing, enthusiastic and open-armed welcome. But that was in 1997 – my God time flies so fast!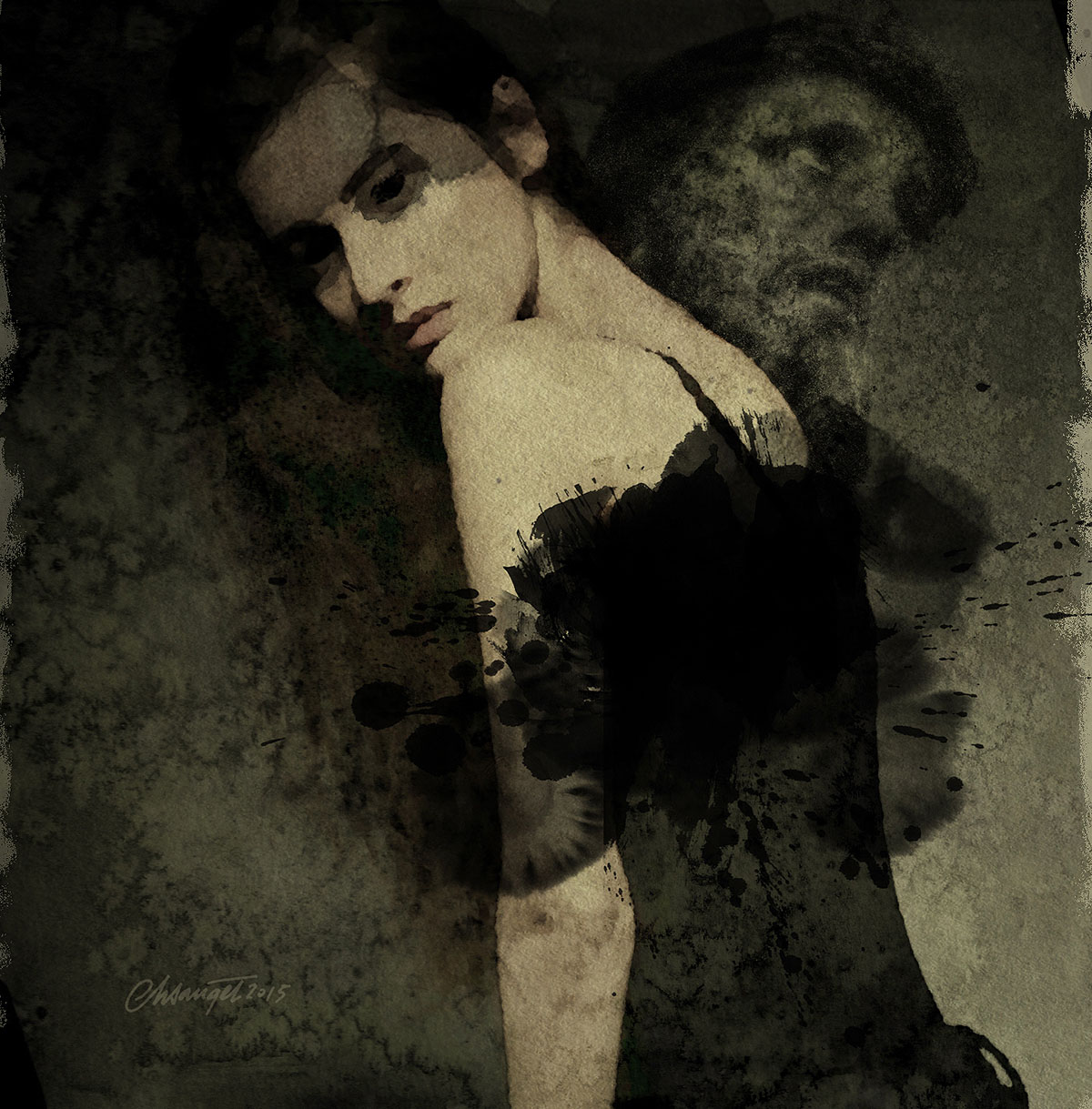 Alla: What are the tools you use to create your masterpieces?
Christian: I do not think I have already made a masterpiece. I work with traditional tools: brushes, pencils, inks, watercolors. The computer also takes a very important place in my final design process. 60% of work is done by hand and the rest 40% is done with the help of the computer. I love using all these tools to have a wonderful coherent result.
Alla: What kind of music do you listen?
Christian: Mainly soundtracks when I work and rock music when i don't work.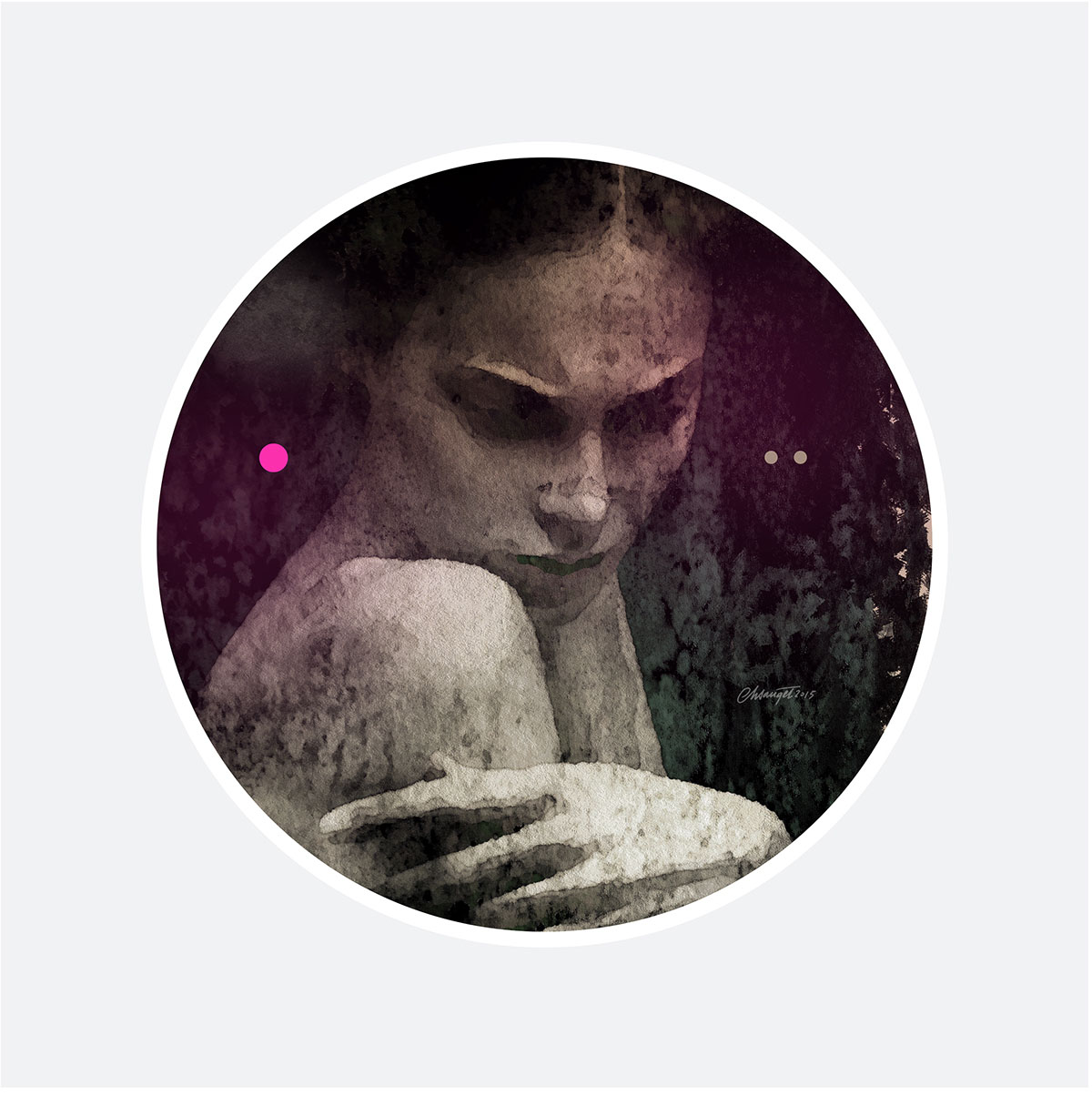 Alla: Who is your favorite artist?
Christian: OMG !!! I love so many artists !!! So many !!! Recently I have discovered the artworks by Oleg Dou, a Russian photographer, and artist. I love what he does. It is a blend of dark and the purity and it is quite amazing. He is a great artist.
Alla: When did you realize that art must become part of lifestyle?
Christian: To tell the truth, the drawing has always been present in my life since my youth. I always had been in the need of drawing and creating. The drawing process brings peace to me when I feel disquieting. The creation process is a kind of window into the new world of dreams and fancied territories. This is really quite fascinating! Drawing is a total drug for me, but definitely a good one 😉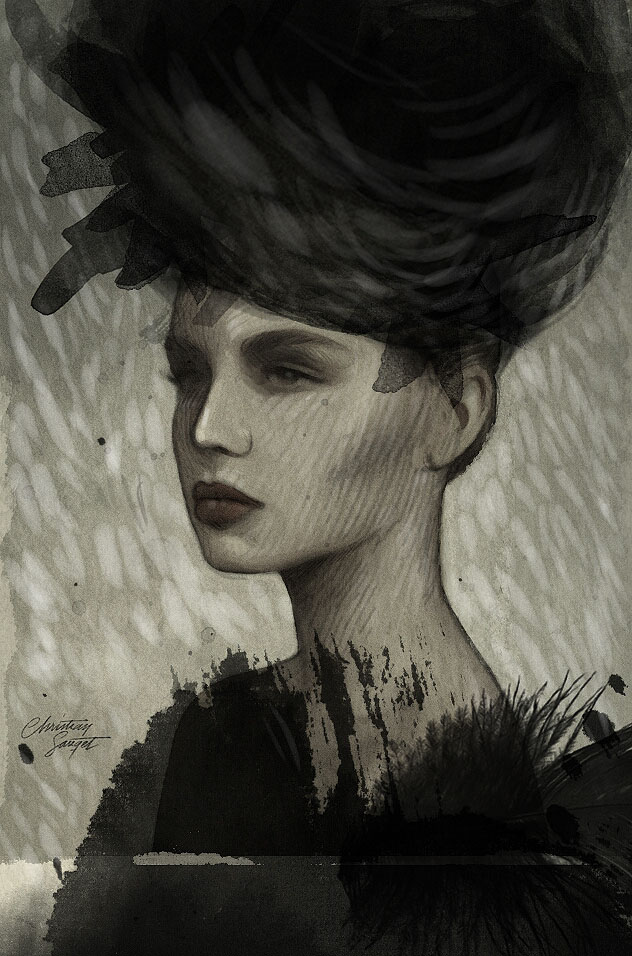 Alla: Do you have artists in your family?
Christian: No, I'm the only one 🙂
Alla: Who is your greatest inspiration?
Christian: Women !!! They absolutely fascinated me. The world without women would be the hell for me lol!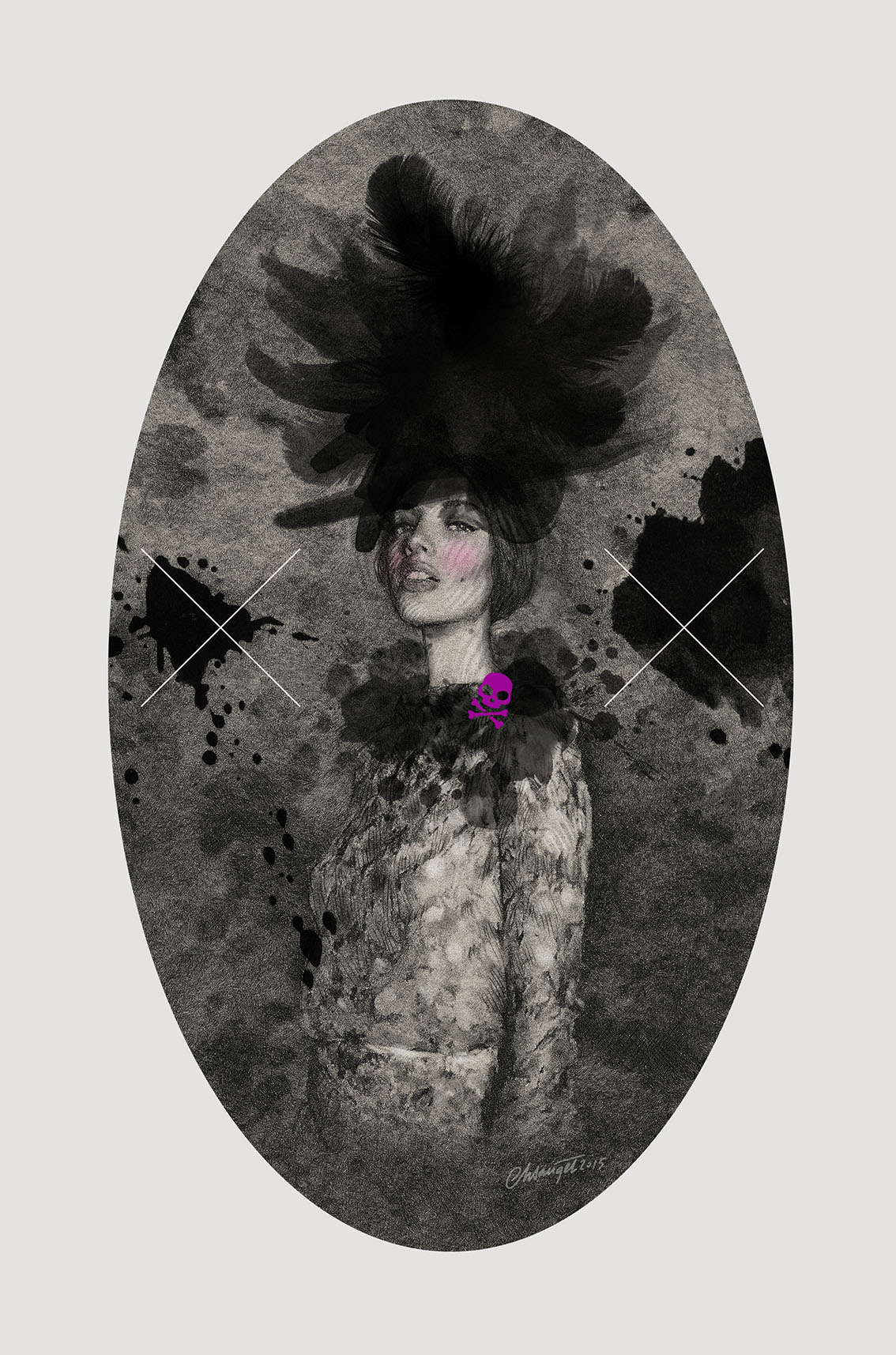 Alla: What is your biggest achievement?
Christian: My greatest achievements are not materialistic, they are spiritual!
Alla: Do you take part in art competitions?
Christian: Yes, i do take part in art competitions in my professional field of activity. I do that very often. But when we talk about my drawing – no! The drawing is synonymous of fun for me. The competitions are not compatible with my drawing practice and absolutely not interesting for me.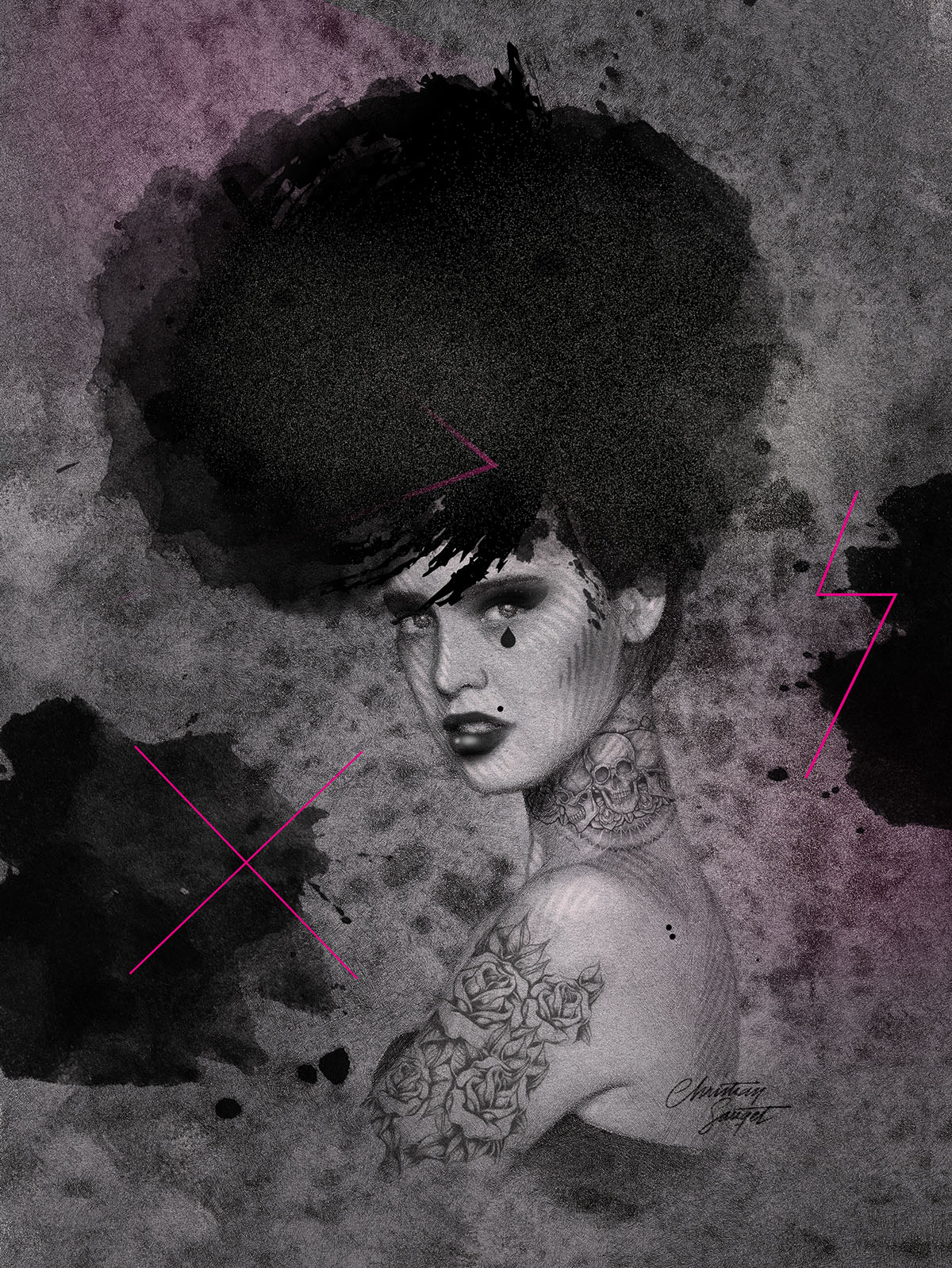 Alla: What do you like the best about your lifestyle?
Christian: Definitely not having a boss who tells me what to do. I love to know that i am thé master of all my professional decisions. I am an independent spirit, I hate when someone tells me how I should do something. This someone can get a very violent reaction on his command. Just kidding !!! I'm a nice boy. Ha ha ha!
Alla: What are your favorite movies?
Christian: I can't answer to that. I love so many different movies!
For instance, I like:
Blade Runner,
Lord Of The Rings,
In The Cut.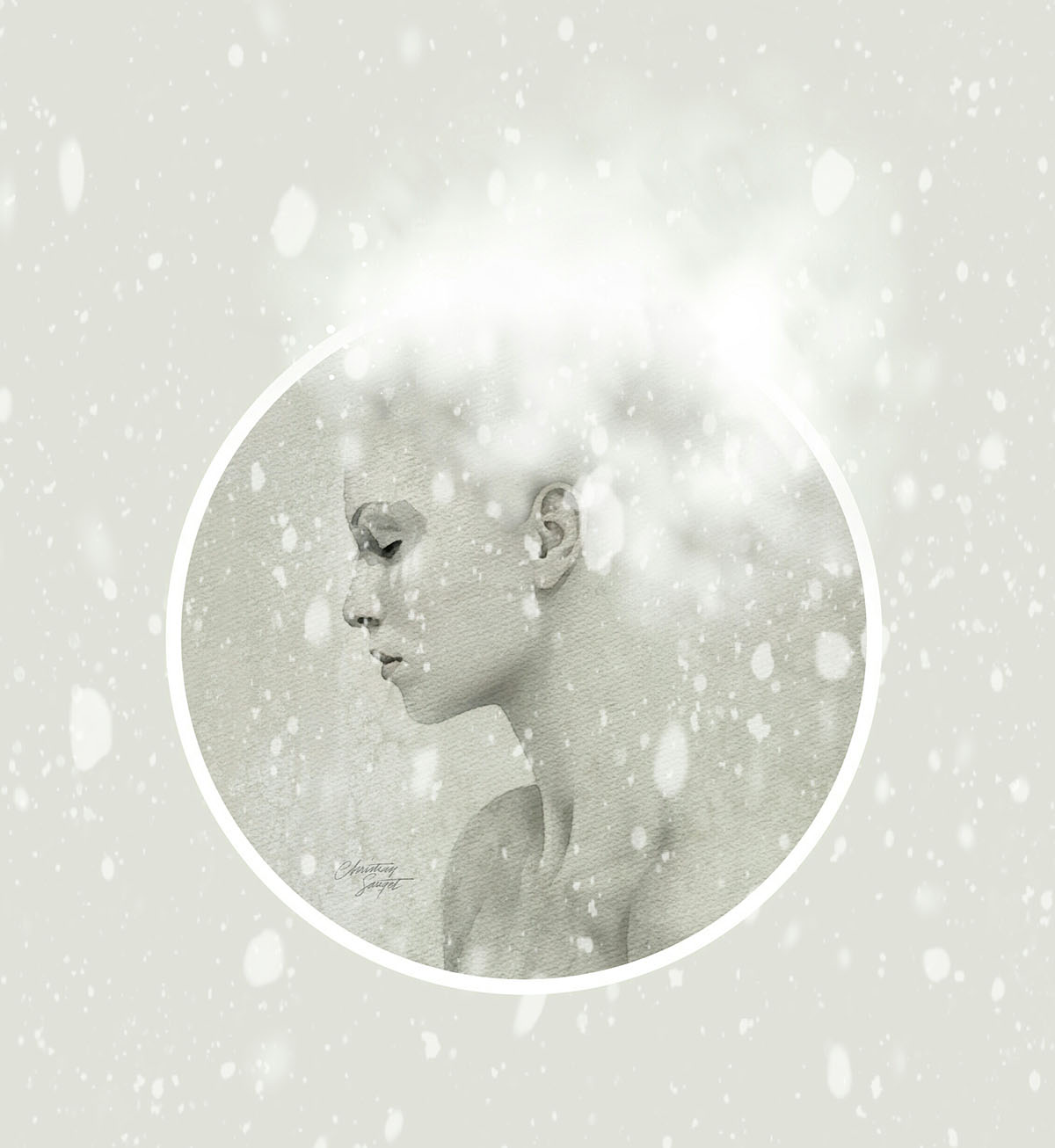 OMG, I like so much the ROCKY SAGA. I like Sylvester Stallone. Those movies are not so many intellectual ones, but still, i like them. I also like Games Of Thrones.
Alla: If you would ever become a movie director, what kind of movie you would film?
Christian: It would be the movie about the choice between love and hate. The main character definitely in the situation where he is humiliated and very angry but is aiming to overcome that. I think that it's very difficult to destroy the hate in the world. I know it's very difficult and almost impossible. But those ones who know how to reduce and cut out the hate are endowed with exceptional strength. I admire these people.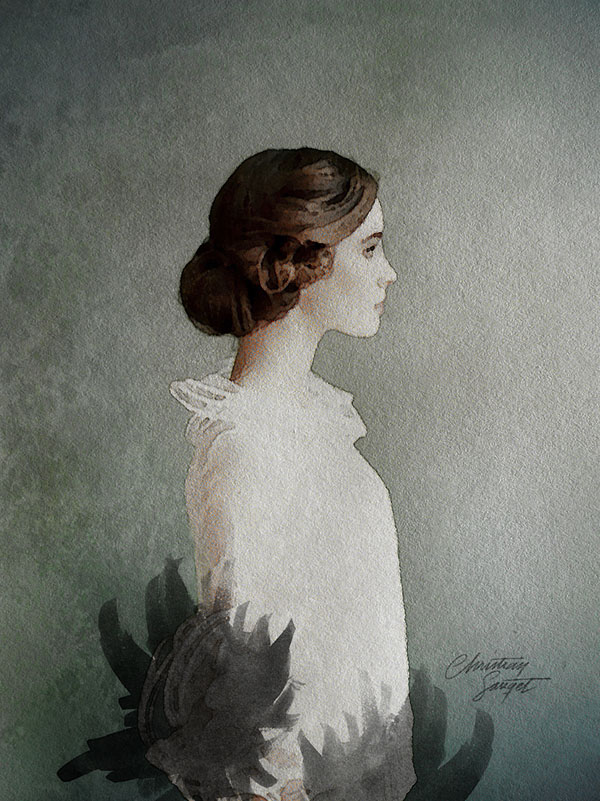 Alla: What is your biggest goal?
Christian: I am aiming to make enough money with my drawings and someday stop working and start just to draw. It would be a Heaven for me. I am also aiming to bring pleasure to people with my artworks. It is a great pleasure and excitement for me when I share my artworks with other people.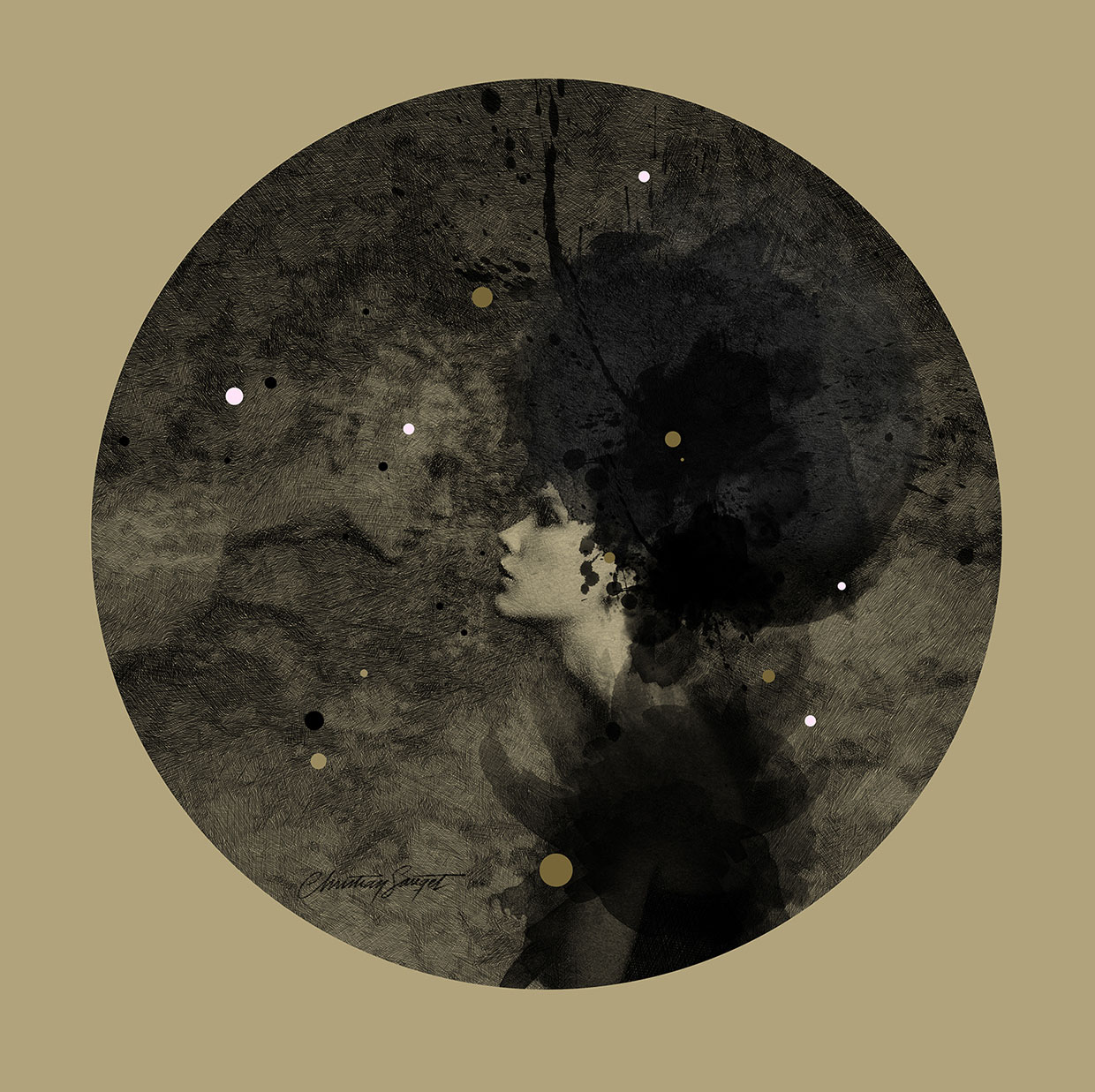 Alla: Do you afraid of a failure, how do you overcome them?
Christian: Not exactly, a failure is what makes you grow. A failure can become your great chance in life, but you have to know how to deal with it. Talking about my drawings my main and the only aim of creation is to please me. If I make a blunder when to draw and this often happens to me – not a big deal! I'll try to do better the very next time.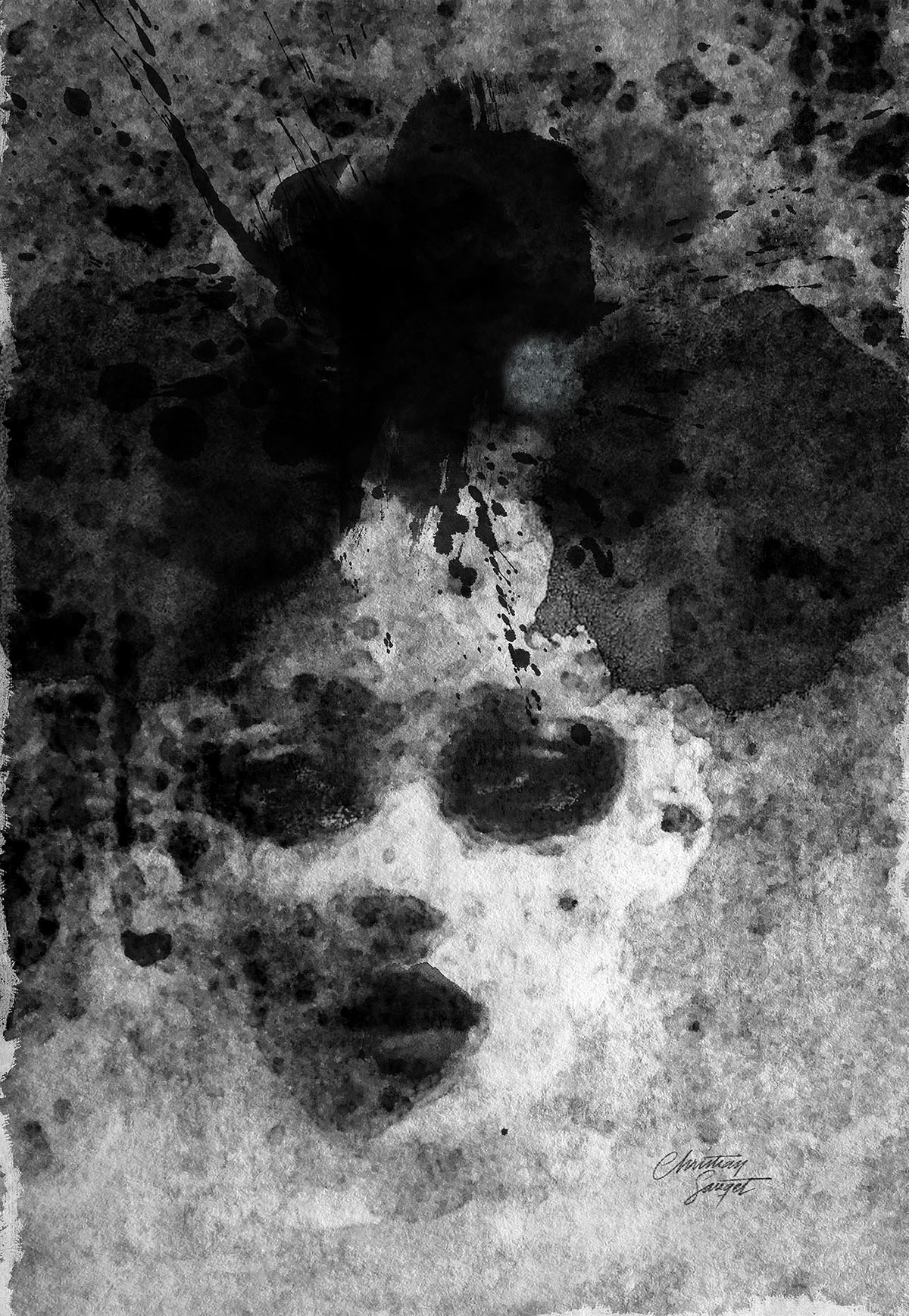 Alla: How often you conduct experiments with art style?
Christian: Not really. Unfortunately, I have not done it for a long time. But the development and improvement of work must go across the experimentation. The experiments in art always bring amazing surprises and the results.
Alla: What would you call the biggest adventure of your life?
Christian: The whole life is a great adventure. Each day is a unique gift to be lived intensely.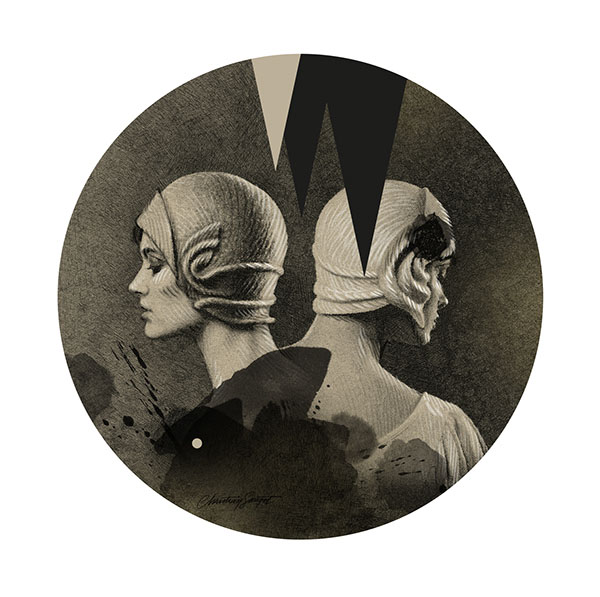 Alla: Would you like to change something in your life?
Christian: Yes !!! My greatest desire is to start a family and having children.
I think this is the best wealth a man can have in this life.
Alla: Do you have any fears?
Christian: Not artistic fears. But, just like everybody else, I guess, I am afraid of death, oblivion, and to be alone when I will become old.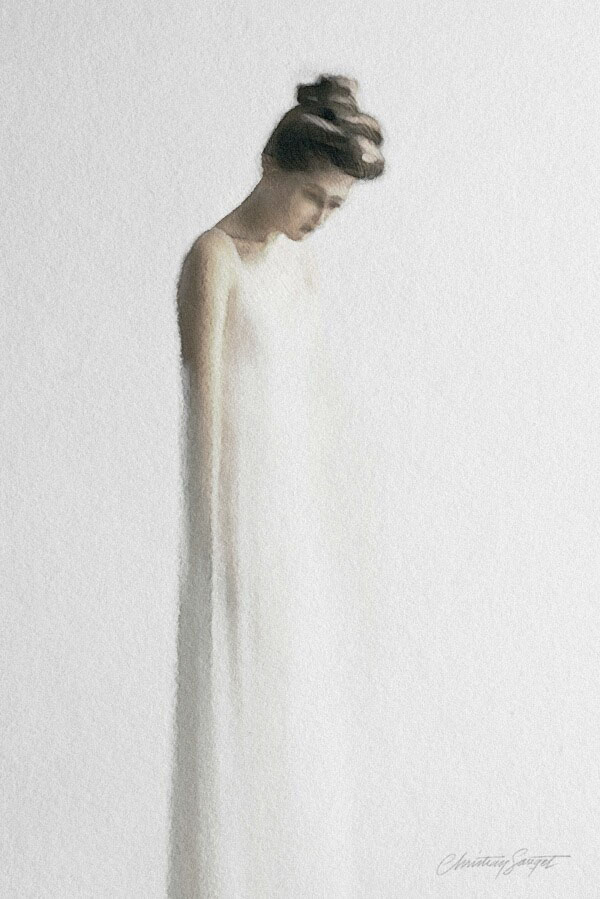 Alla: What would you like to try in this life?
Christian: Paternity !!! 😀
Alla: Would you like to change something in your life
Christian: Yes !!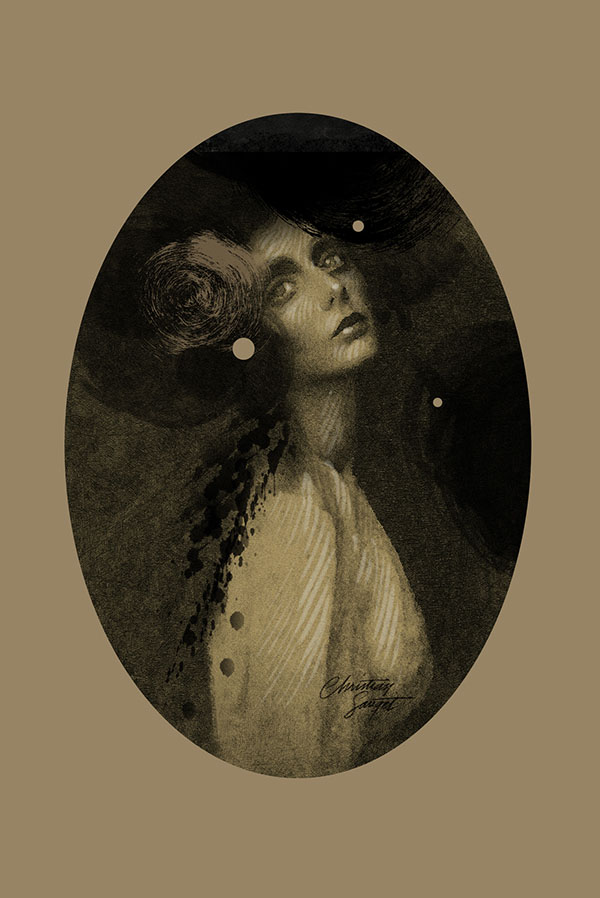 Alla: What do you think makes you so special?
Christian: My dear Alla, what do you think makes me so special?
Ha ha ha !!! Seriously I'm not special… Just a man, with a lot of dreams 😉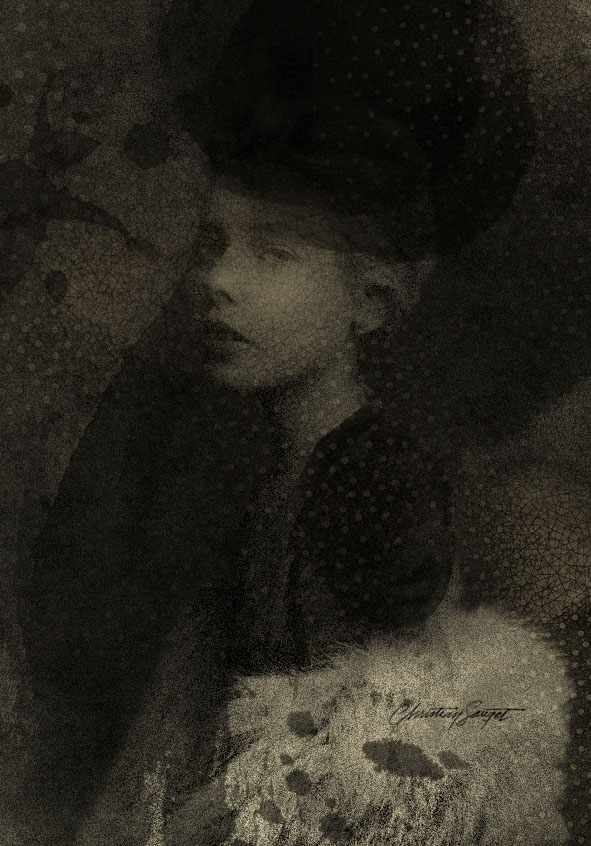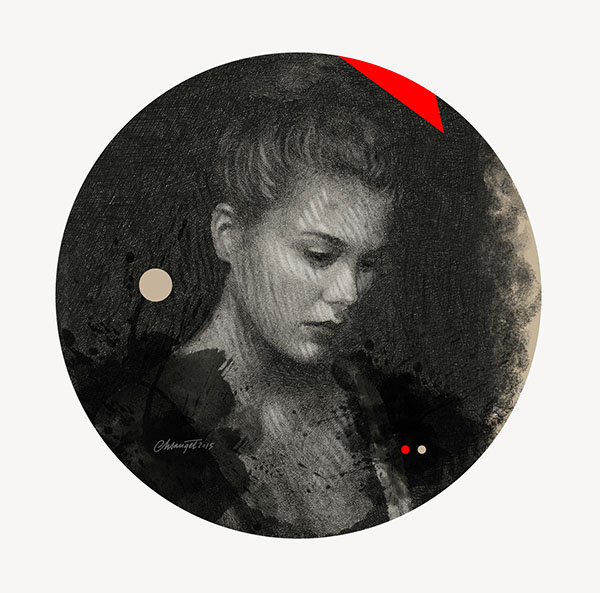 Chris, i wish you an unlimited inspiration and to achieve all of his goals; to travel more to turn your amazing art gift into the most profitable source of income. I think you really deserve it all!
Now you see how modest this artist is. So, don't forget to comment on what do you think about his artworks. Subscribe to his updates following on Instagram and enjoy his fantastic drawings!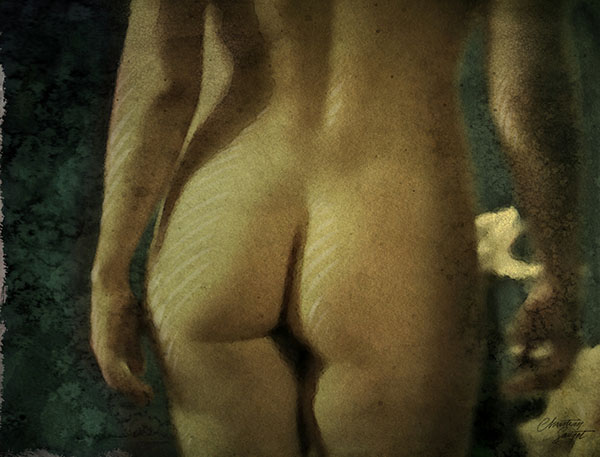 •••• The End ••••