Natural Ways to Detox your Body
'DETOX' …. The word is all over. It has become a kind of a fad to say that 'I'm on a detox diet.' But what is this detox diet all about? Here, in this blog, I shall throw light upon this issue.
Firstly, what is detox?
Detox or detoxification is a process of removing toxins or harmful components.
So, do we consume toxins?
Yes, in a way, we do. One may not term them as toxins. But indeed, we are exposed to a host of factors that can potentially cause harm to us. These include – excess fat, large quantities of sugar, processed foods, alcohol, tobacco, cigarette smoke, and pollutants. Our body is also exposed to certain heavy metals such as arsenic, mercury, cadmium, lead, and many others through water, food, and air.
What do these toxins do to us?
Excess fat, large quantities of sugar, processed foods, alcohol, tobacco, cigarette smoke, heavy metals, and pollutants increase our body's oxidative stress. In other words, they give rise to high levels of unstable free radicals (chemicals) in our bodies.
These unstable free radicals are believed to cause many diseases such as diabetes, hypertension, cardiovascular diseases, bronchitis, chronic obstructive pulmonary disease (COPD), peptic ulcers, inflammatory bowel disease, fatty liver, liver failure, cancer, and several others.
How do we detox ourselves?
The best way to detox ourselves is to avoid toxins. Somethings such as excess fat, large quantities of sugar, processed foods, alcohol, and tobacco can be prevented. These are very much in our control.
What is beyond our purview is to avoid cigarette smoke, heavy metals, and pollutants. Even if you may not smoke, but hundreds and thousands around you do. You end up becoming a passive smoker. How do we tackle these toxins!
As mentioned earlier, all these toxins increase the levels of unstable free radicals in our bodies. To combat these unstable radicals (oxidants), we need to consume many antioxidants and choose proper probiotics. Alongside, drink lots of water.
What are antioxidants?
Antioxidants are substances that counteract these unstable free radicals and neutralize them. In simple words, antioxidants aid in disposing of the free radicals. Many nutrients such as vitamin A, vitamin C, vitamin E, selenium, and zinc act as antioxidants. Some other nutrients, such as monounsaturated fatty acids (MUFA) and omega-3 fatty acids, also have similar actions. Besides, probiotics and prebiotics help in the growth of friendly bacteria that assist in preventing digestive disorders.
So, what is a detox diet?
In my opinion, a balanced diet that contains all the above listed beneficial nutrients would be a detox diet. However, the traditional notion may differ from mine. As per popular opinion, detox diets mainly include juices, soups, raw veggies, smoothies, and laxatives. In some cases, fasting is also recommended. These diets are advised for a day to a week or more.
Many commercial products claim to detoxify the body. So, far there is no scientific evidence to assess the effectiveness of such diets or products.
On the contrary, the popular detox diets may be associated with some risks. Extreme fasting is associated with protein and vitamin deficiencies and mineral abnormalities. Individuals are also at-risk of over-dosage of laxatives, diuretics, or supplements.
Is there a middle path?
Yes, certainly. Avoid the toxins which you can. Consume lots of antioxidant foods in your regular diet. Fasting does not help with detoxification. It only uses up the stored energy in the body. Instead of consuming only juices, soups, raw veggies, and smoothies for a week or more, it is wiser to include them in your daily diet.
Here is a list of foods that should make way onto your plate: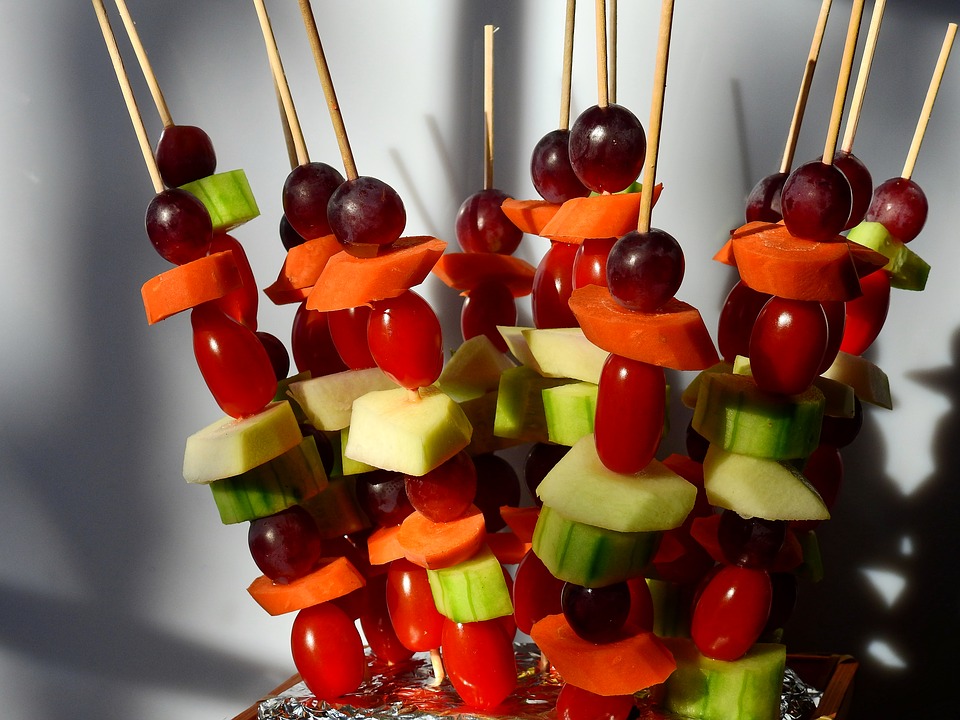 Nutrients

Sources

Vitamin A
Green leafy vegetables, broccoli, orange/ yellow/ red-colored fruits and vegetables (carrot, beetroot, tomato, pumpkin, mango, papaya, peach, orange)

Egg, organ meat (liver)

Vitamin C
Citrus fruits – orange, sweet lime, lemon

Indian Gooseberry (Amla), guava, grapefruit, strawberries, tomato, broccoli, green pepper (capsicum)

Vitamin E
Oils, oilseeds, spinach, agathi leaves

Oils/ oilseeds – soybean, cottonseed, peanut, corn, safflower, wheat germ

Egg, liver, and muscle

Zinc
All nuts, wheat, pearl millet (bajra), finger millet (ragi), red gram, Bengal gram, lentil, green gram, soya bean, peas, organ meat, chicken, turkey, cottage cheese
Selenium
Wheat flour, Bengal gram dal, green gram dal, lentil, peas, beet green, radish leaves, garden cress seeds, gingelly seeds, flax seeds, organ meat (liver, spleen, kidneys)
Omega-3 Fatty Acid
Fish (salmon, mackerel, herring, lake trout, sardines, and albacore tuna), flaxseeds, walnuts, soyabean oil
MUFA
Groundnut oil, mustard oil, rice bran oil, gingelly oil, almonds, cashew nuts
Probiotics
Curd, yogurt, fermented foods
Prebiotics
Whole grains, oats, onion, garlic, asparagus
Make it a point to include the above-listed foods along with water (> 2L/day) in your diet daily. In addition to physical detox, you need to detox yourself as well emotionally. Practice yoga, exercise or meditation regularly. Take up a hobby or learn an art form. This will help you de-stress and you also can discover more about the benefits of a low-carb diet.
You need not to wait for a special day to detox your body. We collect toxins every day. So, we should discard them every day. What better to detox yourself every day without compromising on the nutrients!
Author Bio
Mitravinda is a Nutritionist at Dietchart with a doctoral degree in Food Science and Nutrition. She is a teacher, researcher, and author. Her passion for the subject prompted her to start writing blogs on various nutrition-related topics. Through her blogs, she wishes to help people understand the relationship between food, nutrition, lifestyle, and health.