Travel Scotland: Scotland's most jaw-dropping locations
Many North Americans can boast Scottish ancestry, so there has long been a sense of connection to this small nation on the far side of the Atlantic.
This affinity has been ignited recently by the smash-hit TV series Outlander, featuring a time-traveling World War Two nurse who finds herself embroiled in the turbulence of 18th century Scottish history.
Scotland's rugged landscapes that appeared in many other dramas; indeed, its scenery is one of its key assets, drawing tourists from all over the globe. Here are 9 of Scotland's most stunning beauty spots and reasons to travel Scotland.
Travel Scotland: Ben Nevis
The highest mountain in the British Isles, Ben Nevis towers 1344 m above the Highland landscape.
Regular visitors attempt to conquer it using a variety of methods, climbing and scrambling up the steep rock faces. Hardy hikers reaching the summit are rewarded with fantastic views of the Grampian Mountains.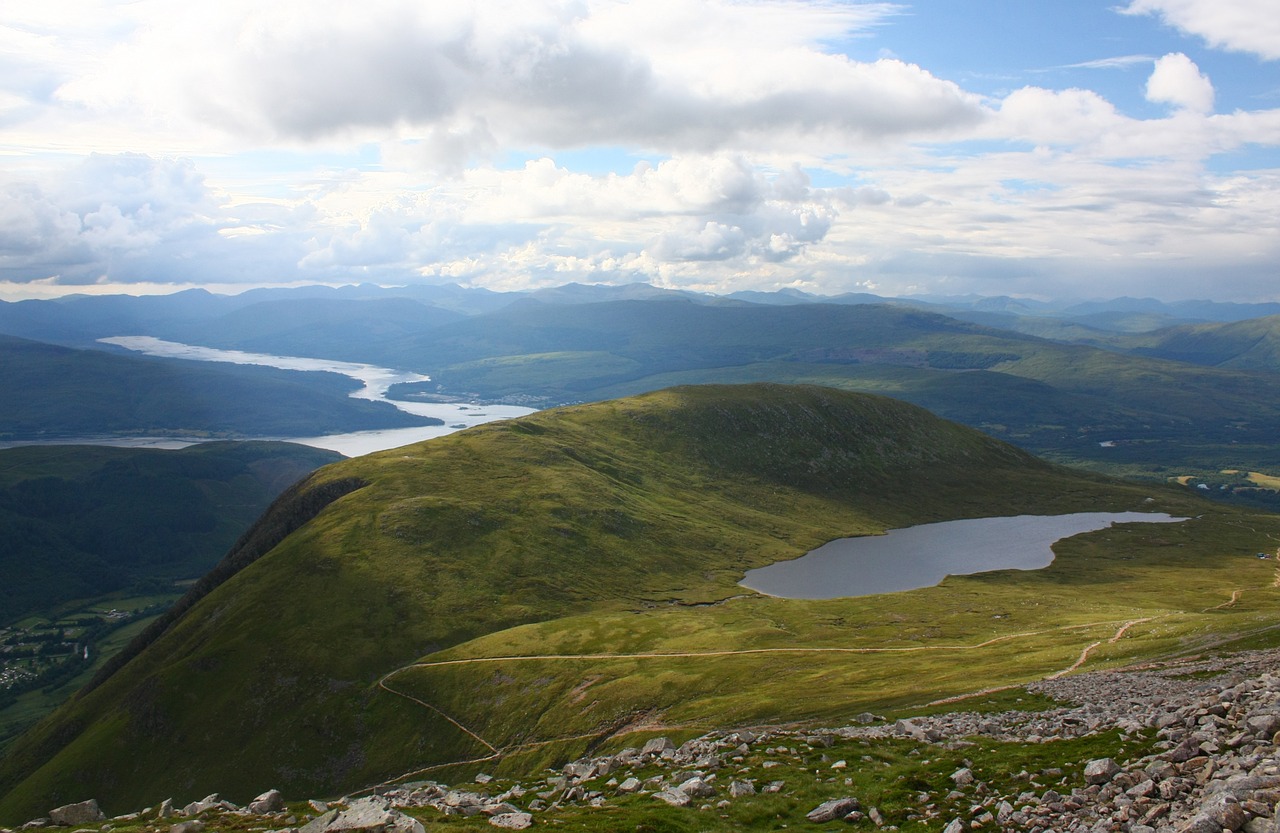 Loch Lomond
8 km wide by 39 km long, Loch Lomond is a popular leisure destination celebrated in song for centuries, its name a corruption of the Gaelic 'Lac Leaman', or 'Lake of the Elms.'
Considered the boundary between Scotland's Central Lowlands and Western Highlands, it is the largest lake in the UK by surface area, containing over 30 islands.
Loch Lomond is a haven for all manner of watersports: kayaking, canoeing, windsurfing, as well as jet skiing and speedboating.
Loch Ness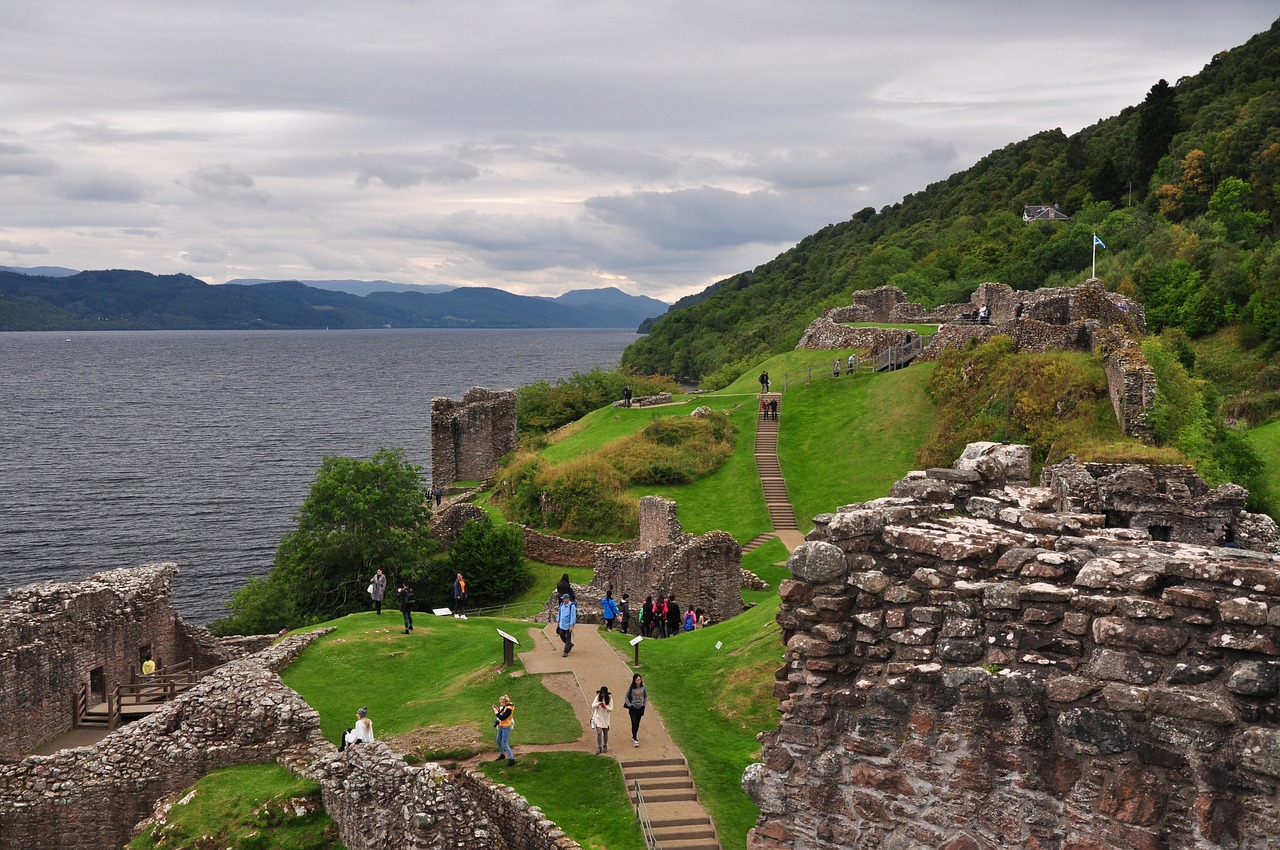 More widely known for the mythical prehistoric monster that reputedly lurks within, the loch's waves furrow 16 meters above sea level.
Tour vessels ply their trade along its tranquil waters on a daily basis, and visitors can clamber ashore to investigate the ruins of Urquhart Castle, one of Scotland's largest.
Here they can survey the fantastic scenery from the ruined battlements, as well as examining an old siege machine.
Cairngorms National Park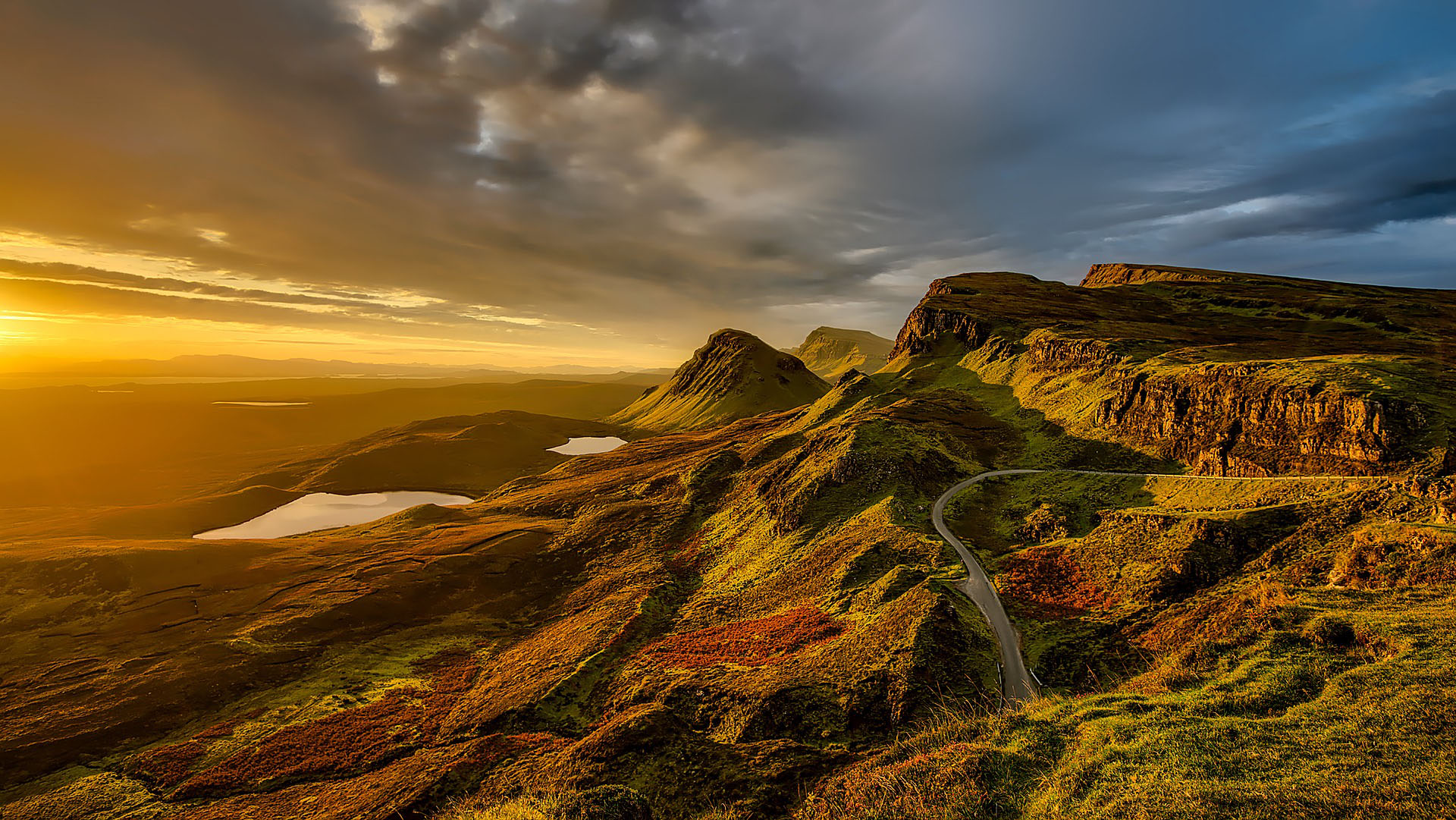 This natural park has an abundance of activities to satisfy intrepid outdoors types.
Shaded paths are snaking their way through sprawling pine forests, while rapids hurtle down sheer slopes at an exhilarating pace.
The park boasts nearly 300 km of mountain biking and hiking trails. If that isn't enough extreme sports, there are whitewater rafting opportunities and a skiing center.
The wildlife includes pine martens, capercaillies, red squirrels and ospreys.
Orkney Islands
Lying 16 km north of the Scottish mainland, the Orkneys comprise 70 separate islands, 20 of which are inhabited. The largest is called the Mainland.
Orkney is reached by ferry, which can take anything from ninety minutes to six hours; or by regular flights. The journey from the nearest large cities, Aberdeen and Inverness, takes just under an hour.
Once you arrive, you will be rewarded with so much to see and so, including kilometers of unspoiled rocky coastline and an abundance of fauna.
You'll see puffins, seal colonies, large Arctic seabirds, dolphins and orcas. The Orkneys are also world-renowned for their Neolithic monuments and stone circles.
Glencoe
Undoubtedly one of Scotland's most tranquil valleys ('glens' in the local parlance) Glencoe cuts through a looming mountain landscape, overshadowed by the Three Sisters mountain range and the cone-like pinnacle of the Pap of Glencoe.
This is a favorite spot for hikers, while the whole area does have a melancholy atmosphere – Glencoe is the site of a notorious incident in 1692 when British militiamen massacred scores of civilians who had offered them shelter.
The Isle of Skye

Once only accessible by ferry, this large island is now joined to mainland Scotland by a road bridge.
As with many parts of western Scotland, the influences of both Scottish and Nordic cultures can be seen.
The island is famous for unspoiled beaches, diverse wildlife and an abundance of archaeological sites. It is especially popular for visitors in January when a fire festival celebrates the Islanders' Viking heritage.
Borders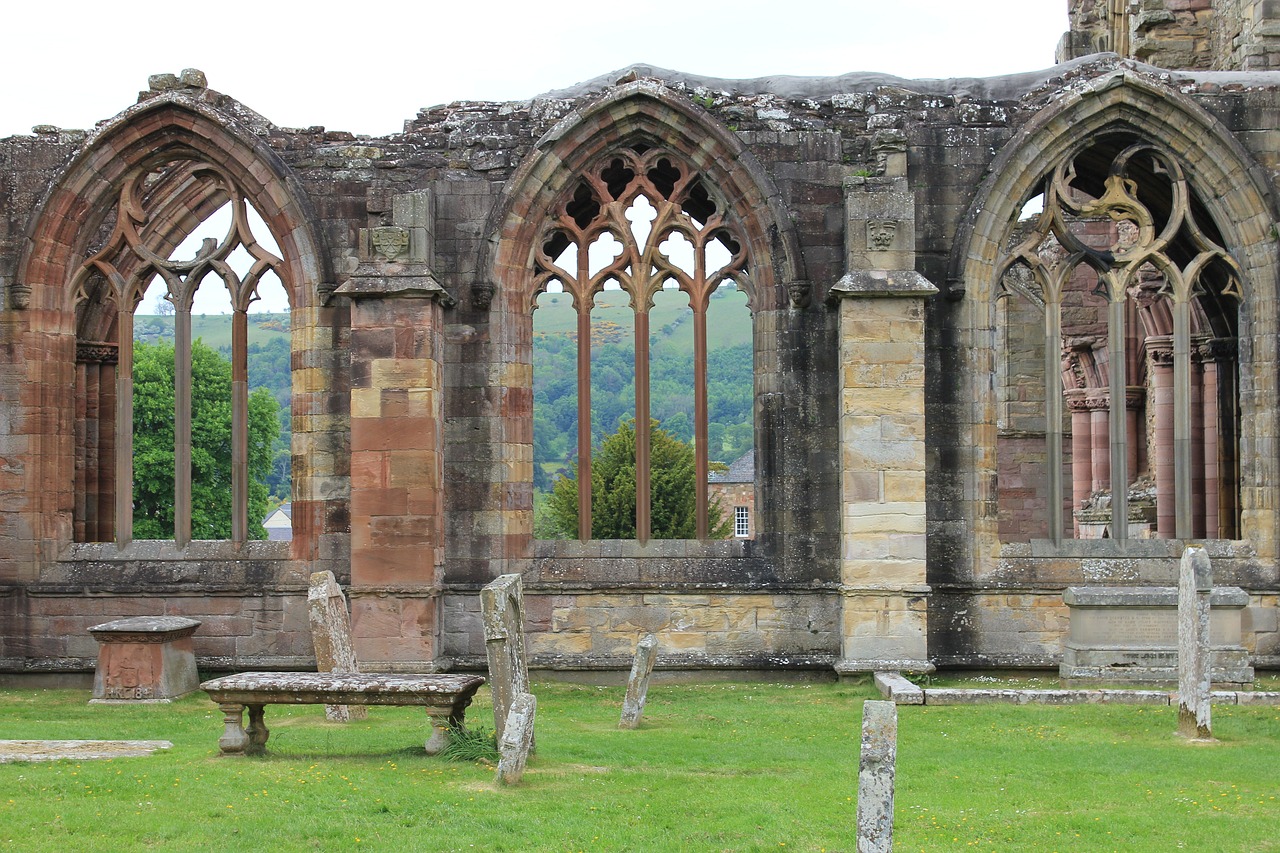 This part of Scotland consists of rolling pastures and large hills: the southern uplands. It is another part of the country with a turbulent history, as Scottish and English armies have fought over a landscape dotted with ruined castles and watchtowers.
There are many bustling towns to explore, containing craft shops. There are also horse parades. The Borders includes many country houses popular for weekend retreats – often arranged by romantics choosing to visit website to plan breaks.
Edinburgh
Scotland's capital is a magnet for visitors from all over the world. It boasts a rich cultural heritage and is dominated by an ancient castle perched atop a dormant volcano.
The streets immediately below its battlements are known as the Old Town, containing buildings dating from the medieval period, including the world's first skyscrapers.
This part of the city is teeming with history and there are many tours for visitors. Further to the north lies the New Town, built from the late 18th to early 19th centuries.
This contains breathtaking architecture and was home to many of the city's prominent residents.