How to Organize Your Perfect Office for a Maximum Productivity
Your workplace is not just a desk with a computer. It is something more: something that allows you to work with the highest productivity; something that brings you an incredible sense of satisfaction from your work; something that makes you feel cozy and inspires you to perform your duties at the highest level.
Today we are going to share with you seven tips on how to organize your workplace for maximum productivity and ake your perfect office.
A notebook and a pen
How often do you feel overwhelmed by the overabundance of information? How often do you forget to note down essential information? One of the most important steps towards being productive is an organized system incorporating a diary planner.
You need to learn how to write important information down, liberating your head from the superfluous thoughts. First, this will help you to sleep well because you will be able to stay in a relaxed state of mind while remaining confident that everything necessary was noted and you will not forget to do anything important in the weeks to come.
Start to write down your thoughts and ideas as they appear. Having all your plans written down for the next day or week will allow you to relax and ensure everything is documented.
Desk Trays: "Incoming" and "Outgoing"
Keep two trays on your desk. You can't even imagine how they will benefit your productivity.
Tray A – "Incoming."
Put all the incoming documents into that tray: paper emails, invoices, business cards, receipts – everything that accumulates during the day and requires further action.
Tray B – "Outgoing."
Put into this tray everything that needs to be transferred, delegated, or sent. For instance: letters to be posted and documents for colleagues.
Desktop trays should always be empty when you start your new working day because clutter can lead to lower levels of productivity, inefficiency, and confusion. It's recommended that you should review your trays every day and ensure they are clear at the end of the day.
An empty desk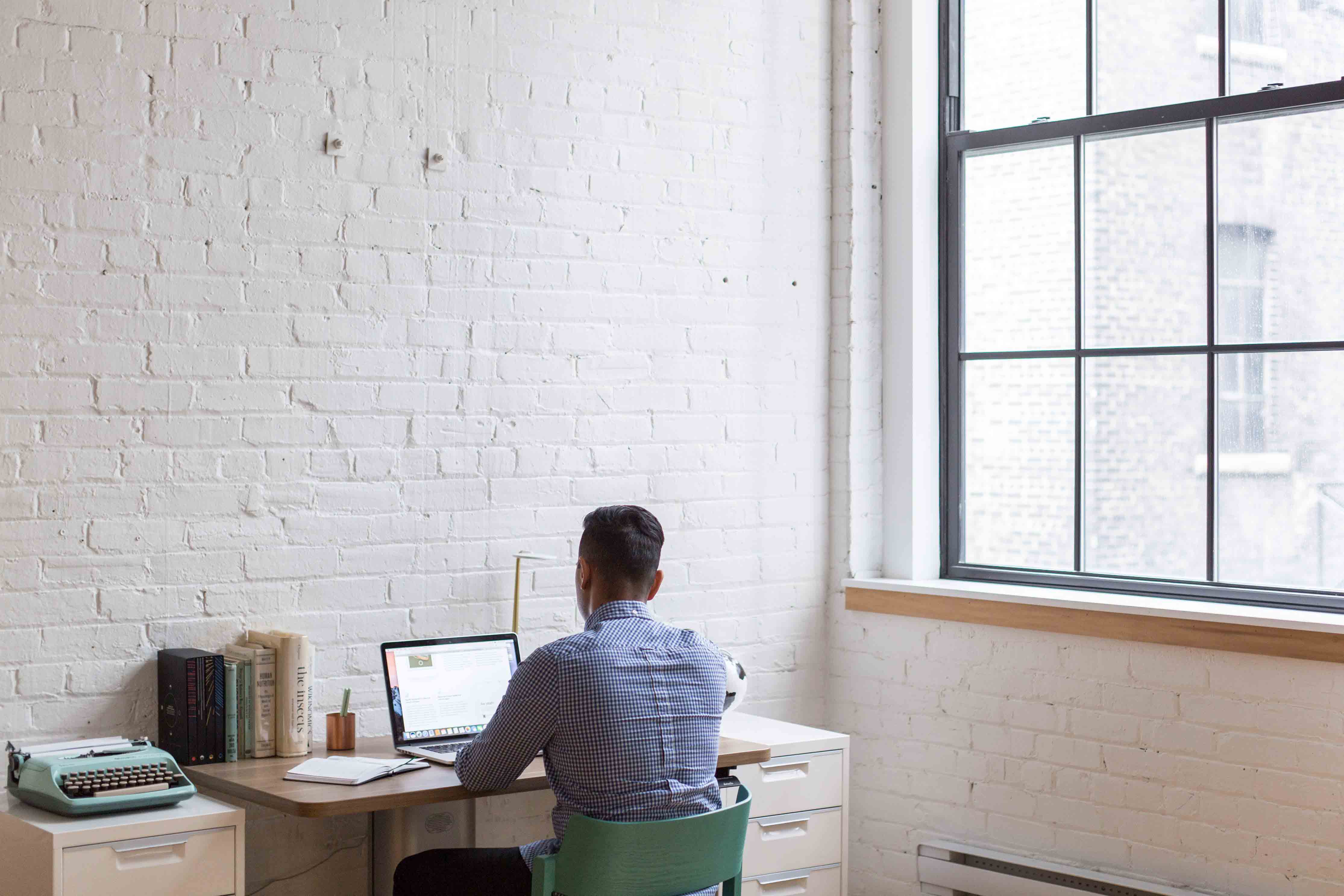 Keep a minimalist desk. The third rule – your desk is always clean, all the necessary documents are stored in a draw or the filing cabinet. An empty desk not only helps you become more organized and productive. It looks more professional, especially when customers or clients visit.
Post-it note reminders
If you've not got a diary planner or organizer, you could use post-it notes and stick essential reminders to your phone or computer screen where they will be in your field of vision – where you can't forget about them!
A bin
Every office has at least one, use them. If your documents are sensitive, you may want to consider heading them beforehand. Preferably though, if you have recycling bins and are getting rid of unnecessary paper do your bit – use the correct recycling bin. Having less paperwork laying around your desk or cluttering your filing system will help you efficiently get to essential documents quickly.
Perfect office: Office Plants
Studies have shown that plants in your office increase productivity by up to 12%. Indoor plants help to create an atmosphere of relaxation and reduce stress levels.  Having small plants in your workplace which everyone can see from their desk.
While plants are important, it's also possible to stimulate productivity using photographs or better office lighting – or all three!