Pacquiao is not closing his doors to run for president
Senator Manny Pacquiao got a seal of approval from President Duterte himself to become the country's next president. This is one of the bold steps that a sitting president can take. This can work for the good or the worse of the senator depending on how the residents take it.
The boxer-turned-senator revealed that there are no plans to run for presidency yet but he remains open to the idea. This leaves a lot of speculation among the citizens. It is not yet clear whether he will accept the endorsement. However, the fact that senator Manny Pacquiao is open to any idea says a lot depending on how you take it.
Pacquiao stressed that he just wants to focus on his jobs right now. This is a wise move because there is time for everything. In fact, it could be a political move that will show his voters that he is a focused personality.
What does the 'Pambansang Kamao' think of President Rodrigo Duterte's comment regarding his future title? He could be positive about the endorsement but is waiting for the reaction from the supporters of the party.
It is known that the tough-talking president announced on Monday that Manny Pacquiao can become the future president of the Philippines when the latter visited Malacañang. He could already to laying strategies on how to start campaigning for Pacquiao just to make sure that he rises to the residency.
The boxer-turned-senator told the press that running for the residency is not yet in his imminent future but he is not closing his doors on it.
"Wala pa sa isip natin 'yan, focus tayo sa trabaho natin," he said.
(It's not yet in my mind, I want to focus on my work). The best test for this statement it time and we will be telling his opinion shortly. After all, he still has an obligation to perform his constitutional duties as a senator.
Pacquiao and Duterte meet at Malacañang
He added that he has not conferred with anyone regarding the matter but thought that the president presumably made the comment because they both have the same advocacy.
"Siguro nakita nya na pareho naman kami ng advocacy, pareho kami ng nararamdaman so nasabi nya yun pero sa akin trabaho lang ako," he said.
(Perhaps he saw that we have the same advocacy, we have the same views so he said that but I just want to focus on my work now). This statement, in my opinion, means that he is best suited to carry on the work that the president is doing.
Despite successfully getting into the Senate, Pacquiao still wants to juggle both his careers as a politician and as a boxer. It can be a bit hard to balance these two but he is trying his level best.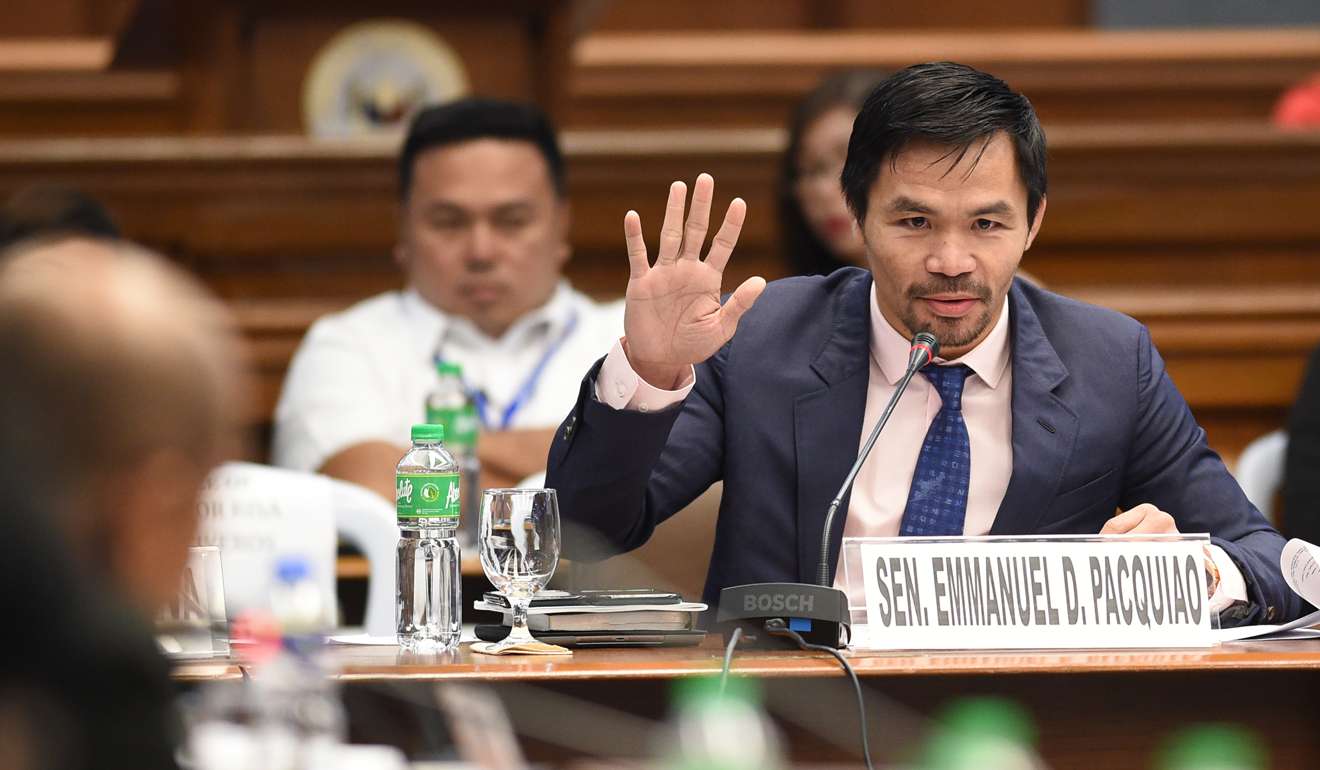 As a senator, he expressed the desire to solve the country's problems first.
"Kasi 'pag hindi natin naresolba ito, hindi natin nabago ang bansa natin hanggang six years, parang ayaw ko na rin sa pulitika."
(If we won't be able to resolve it and if we fail to improve our country within the next six years, I think I don't want to get involved in politics.)
In spite of his premature thoughts, he remains optimistic on his new role.
He is one with the president that change is coming and we will see its fruits within six years.
Still, he is hounded by the question if he will consider running for the residency.
"Hindi naman natin sinasabing sarado. Ang pagiging Presidente ang Panginoon ang naglalagay dyan… Masyadong mataas yan para pangarapin. Gamapanan natin yung trabaho natin para marami tayong matutulungan ng mga Pilipino," he replied.
(I'm not closing my door on the presidency. God grants the presidency. It's such a high ambition. I will fulfill my work so I would be able to help a lot of Filipinos). There are still great hopes of the senator rising to the presidency. All he needs is the support of the president and most of his followers and he will be a step closer to the presidency. However, he needs to listen to the opinion of the voter who form the masses before attempting to test the waters.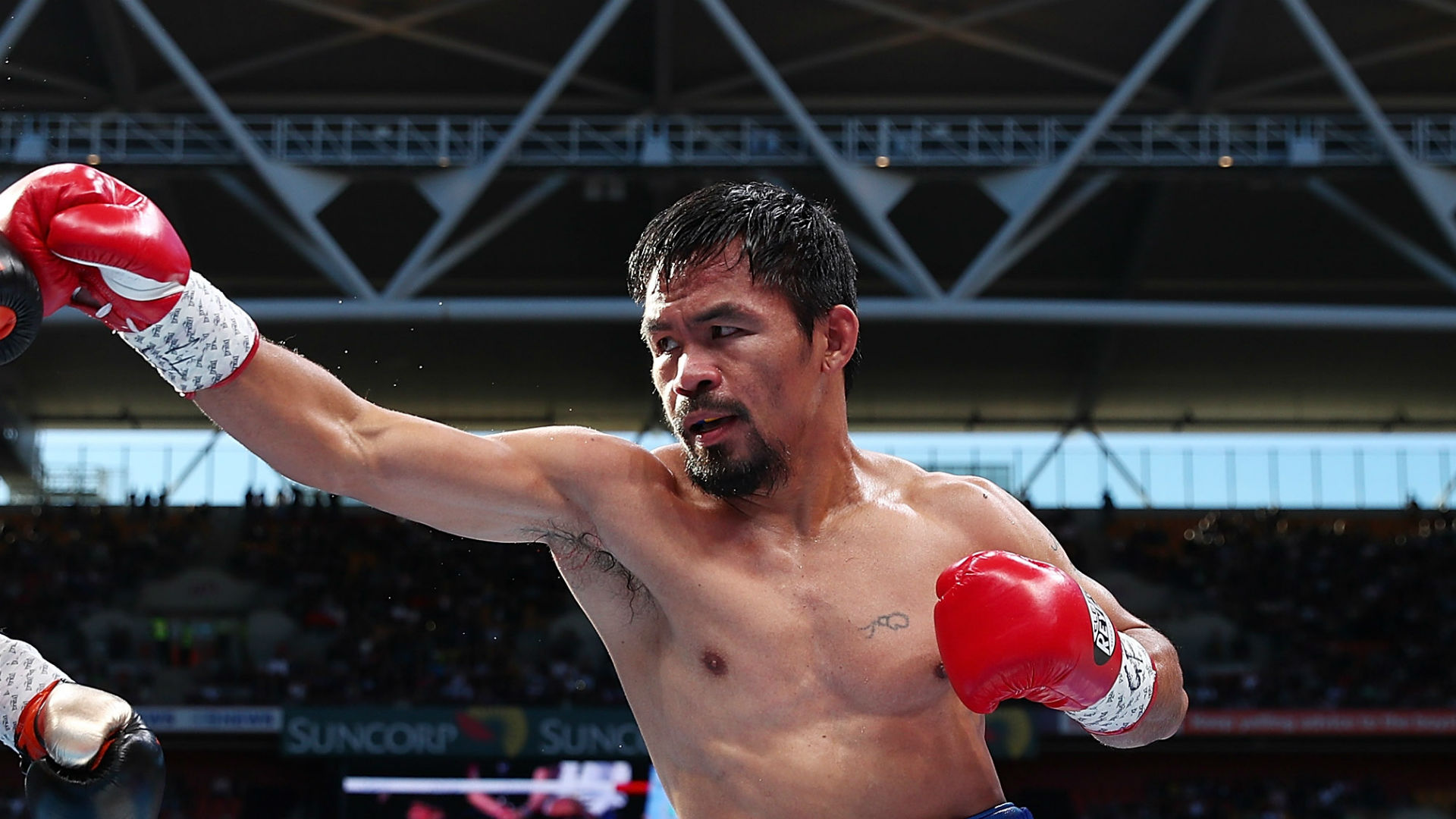 If he runs for the presidency, we are sure that many will not be pleased – but it is too early to tell as the man just wants to focus on his jobs.
We hope that Manny will not encounter this scenario in the following if he indeed pushes for the highest title in the land.
Let's wait for time and we will tell the truth. After all, one day in politics is so long as it can change everything!
Source: Kami News