The ABC's of Understanding Medicare
With so many different plans and terms, it is important to know that your health needs are covered before you sign up. If you are battling with understanding Medicare, read on for a simple explanation of the different options and how supplemental insurance can help.
Medicare comes in multiple forms, and you only have a limited amount of time to enroll each year. Sorting through Medicare choices isn't easy. Although all enrollees are entitled to the rights and benefits offered by Original Medicare, the traditional program isn't right for everyone.
Understanding how to choose a Medicare plan means assessing your current use of the healthcare system and how you anticipate using it next year. Moreover, it also means understanding Medicare secondary insurance and what it covers. To get started, you'll need to learn the ABCs of Medicare to learn what's covered and when.
The ABCs of Medicare
The federal government offers Medicare in four different parts labeled A, B, C, and D. Each part offers a different type of coverage. Here are each of the four parts explained:
A: Medicare Part A
Medicare Part A is half of what's called Original Medicare. Part A covers:
Inpatient hospital care

Care in skilled nursing facilities

Home health and hospice services
Part A is managed directly by Medicare (the government), and everyone who enrolls in the program is entitled to these benefits and services.
Because the Medicare program manages it, enrollees are allowed to seek treatment wherever they are as long as the care provider accepts Medicare patients.
B: Medicare Part B
Medicare Part B is the second half of Original Medicare. Part B covers basic services like:
Doctor services

Clinical lab services

Screenings

Physical and occupational therapy

Surgical supplies and fees

Home health care

Outpatient preventative care
If you require treatment at a hospital that doesn't require inpatient care, then it's covered under Medicare Part B.
Like Part A, Medicare Part B is also managed by the government. Enrollees may receive treatment wherever they live and at their chosen provider, given their provider accepts Medicare participants.
C: Medicare Part C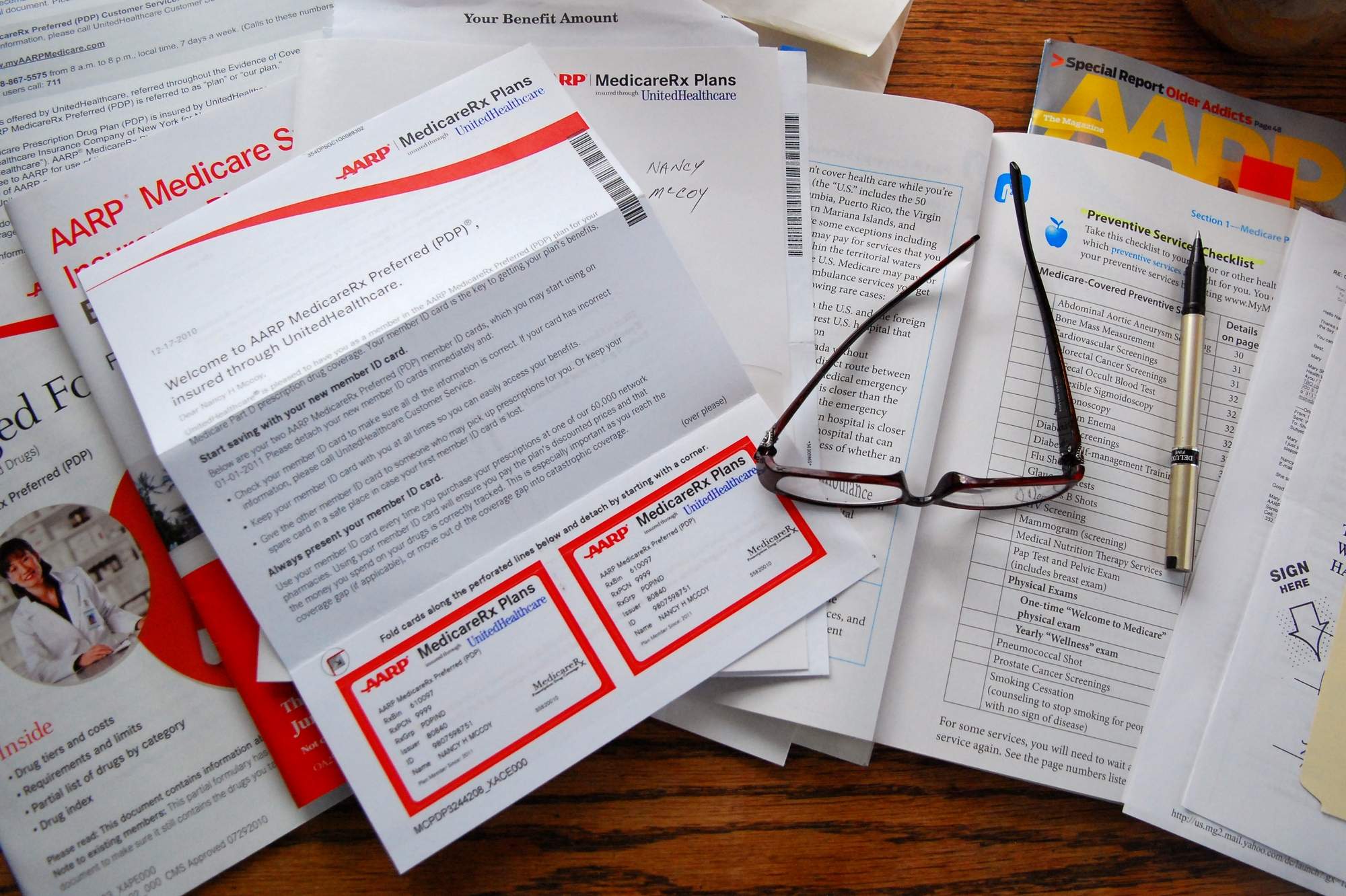 Medicare Part C is better known as Medicare Advantage. It offers all the rights and benefits of Original Medicare but delivers benefits through a different medium. While Part A and B are administered by the government, Part C is provided via private insurance companies, which means enrollees must pay their Medicare premium plus the premium set by their Advantage plan provider. In exchange, Medicare Part C rolls up A, B, and D into a single plan to offer simplicity.
Medicare Advantage Plans are typically offered via:
Health Maintenance Organizations (HMO)

Preferred provider Organizations (PPO)

Private Fee-for-Service (PFFS)

Special needs Plans (SNP)
The delivery of Medicare Part C differs from Original Medicare in several important ways. A typical HMO or PPO plan works within a network of providers.
Networks limit choice when looking for a primary care physician or specialist. In many cases, choosing a provider outside the network means the plan denies coverage, and all payment comes out of the insured's pocket.
Although the choice is limited in some cases, particularly in rural areas, Medicare Advantage offers several benefits that appeal to many enrollees. For example, Original Medicare doesn't offer coverage for vision and dental with the Dentist in Syracuse, but many Medicare Advantage plans do
Finally, Medicare Advantage puts a cap on yearly spending. Once the cap is reached, the Advantage plan pays for everything above the limit. Original Medicare has no cap and can leave enrollees liable for bills.
D: Medicare Part D
Medicare Part D is the Medicare Prescription Drug Plan (PDP). It is not included in Original Medicare, but it can be purchased as a standalone plan. Part D is often included in Medicare Advantage to create the Medicare Advantage Prescription Drug Plan (MA-PD). Part D doesn't cover the full cost of prescription drugs. Instead, it helps cover the costs and lowers costs to protect against debilitating price hikes.
Is Complete Coverage Available?

If you're like many Americans, you have already seen a gap in the coverage for services you need. While all basic services are provided, American couples over 65 could still spend an average of an additional $280,000 on their healthcare over the rest of their lifetime. Those who already see services that aren't covered may extend their coverage through Medicare supplemental policies.
What Is Medicare Supplement Insurance?
Private insurance companies offer a Medicare supplemental insurance policy called Medigap. It covers some of those costs that add up if you regularly interact with healthcare providers. Medigap covers:
Copayments

Deductibles

Coinsurance
It may also offer additional policies like coverage for those traveling outside the United States. Medigap insurance is simple. When you require health coverage, Medicare pays its share. A Medigap policy then contributes its coverage. Typically, you'll be left with little to no balance left to settle on a bill.
Enrollees may add a Medigap policy to Original Medicare, but Medicare Advantage Plans don't work with Medigap. Enrollees may apply for Medigap, but they must leave their advantage plan before the Medigap policy starts.
Additionally, a Medigap plan covers only one person. If a couple wants coverage, each individual must take out their own plan. Interested parties can review plans according to their state of residence.
Understanding Medicare Secondary Insurance
Not everyone needs a supplemental policy. For example, Medicare Part A offers 60 days of hospitalization for a deductible of $1,184. While the thought may be concerning, the average hospital stay for Medicare patients is 5 days.
Hospital stays exceeding 60 days are virtually unheard of. Even patients who undergo major surgeries are typically discharged in a week. Additionally, the average enrollee is hospitalized four times after age 65. The average person is unlikely ever to owe their complete hospitalization deductible.
Why does this matter?
Because Medigap plans rarely cover more than the copays and deductibles promised unless expressly stated in the policy. Moreover, Medigap doesn't cover services not covered by Original Medicare unless clearly stated in the policy. If you are or anticipate being unwell, then a supplemental policy may help you cover costs if you:
Visit your doctor 100 times annually

Receive 25 CT scans each year

Get 20 MRIs every year

Get 500-1,000 blood tests per year
In these cases, your Medigap coverage would likely pay for itself.
Making Medicare Easy
Medicare is an excellent benefit to use during retirement, but it's important to be realistic about what it covers and what you need. Out of pocket costs for retired couples are projected to grow, but not everyone needs the kind of care that adds up.
As a result, understanding secondary Medicare insurance is just as important as looking at Medicare itself. Have you purchased a Medigap policy? How has it helped you? Share your stories in the comments below.