How Online Dating Is Changing Romance Today
Finding the right person to share romance with is something that everybody wants. So, there is no surprise that online dating has won the heart of nations from all around the globe.
In the increasingly digital world, when we depend on constant connectivity for socialization, learning, and daily tasks, online dating has become big business. Swiping through dozens of pictures of profiles every minute and planning multiple dates is a rising trend in today's world.
Since everything about our world is constantly changing, there is no doubt that love trends have to do change according to it.
Some individuals who still support traditional romance as it used to be before the digital revolution blame online dating platforms for ruining the true meaning of love.
On the other hand, individuals who fully enjoy the rapidness of our changing world, not only that they prefer to, but actually enjoy it a lot, having multiple choices of partners they can match with for a date or a starting romance a click of a mouse or a swipe away.
Moreover, other global trends, such as the rise of transport technologies, encourage individuals to forget about geographical barriers and seek for love online.
The growing number of singletons
Regardless of the venues used for it, looking for a Mr. or a Ms. Right is still key personnel and social objective of any individual.
Although the search for it is now done in a modern way using technology, sociologists say that many individuals still put love as one of their most important values in life.
However, the other changing and fast-rising trends of our modern world had triggered love to lose some territory in front of the desire for a successful career before starting a family.
The growing number of singletons struggling for bright careers is one of the factors that made online dating become so popular so quickly.
Millennials are the best examples to analyze regarding the way starting a family is less valued than having a bright professional life. First of all, Millennials are the first generation to have been born in a world where connectivity, technology, and the internet are specifics of our modern era.
They have grown and developed in a world where Social Media platforms, the internet, and various electronic devices are constantly used for learning, socializing, and performing daily basis tasks. That is why finding romance using connectivity is no surprise for them.
Moreover, people from the Millennial generation are known to be curious individuals who focus entirely on personal development. Which has triggered the rise of the trend of building a successful career before starting a family?
Online dating has appeared as a solution for the modern needs of young generations.
They do not have the time and patience to invest in finding a partner, but they still wish to have romance and intimacy. So, they need rapid solutions to find people with whom they can share the new concept of romance.
Dating apps and platforms allow them to quickly review numerous profiles of potential partners without having to make great efforts for it.
Online dating and decreasing divorce rates
Online dating has efficiently and easily opened a new world of dating possibilities by overcoming geographical and time barriers in ways no one would have expected to.
As it has widened the selection of potential partners, sociologists suggest that it might have positively influenced the decreasing divorce rates.
The possibility to find "the chosen one" more easily without being limited to friends and other individuals only from our communities or societies have triggered the chance to really find the most suitable person.
Moreover, as the geographical barriers have been removed with the help of connectivity, an increasing number of interracial marriages have also been noticed, resulting in a more prosperous and harmonious society.
The drawbacks of online dating
One of the most common drawbacks of online dating that individuals who practice it experience is emotional disappointment. Individuals have different reasons for joining online dating platforms wishing to find different types of intimacy.
While some look for instant sexual gratification, others for intellectual intimacy and friendships, and others look for a long-term commitment. However, the discrepancy of wanted outcomes from the online-planned dates leads to the appearance of emotional disappointment in many individuals.
Yet, people who are only focusing on having new experiences do not perceive online dating as emotionally risky by putting themselves out there to meet new people.
Swiping left or right has become a social norm among lonely hearts. However, as has happened with any other trend that exists in our societies, some individuals have poisoned online dating with dangerous disadvantages.
Online socialization has always been tricky when it comes to the safety of individuals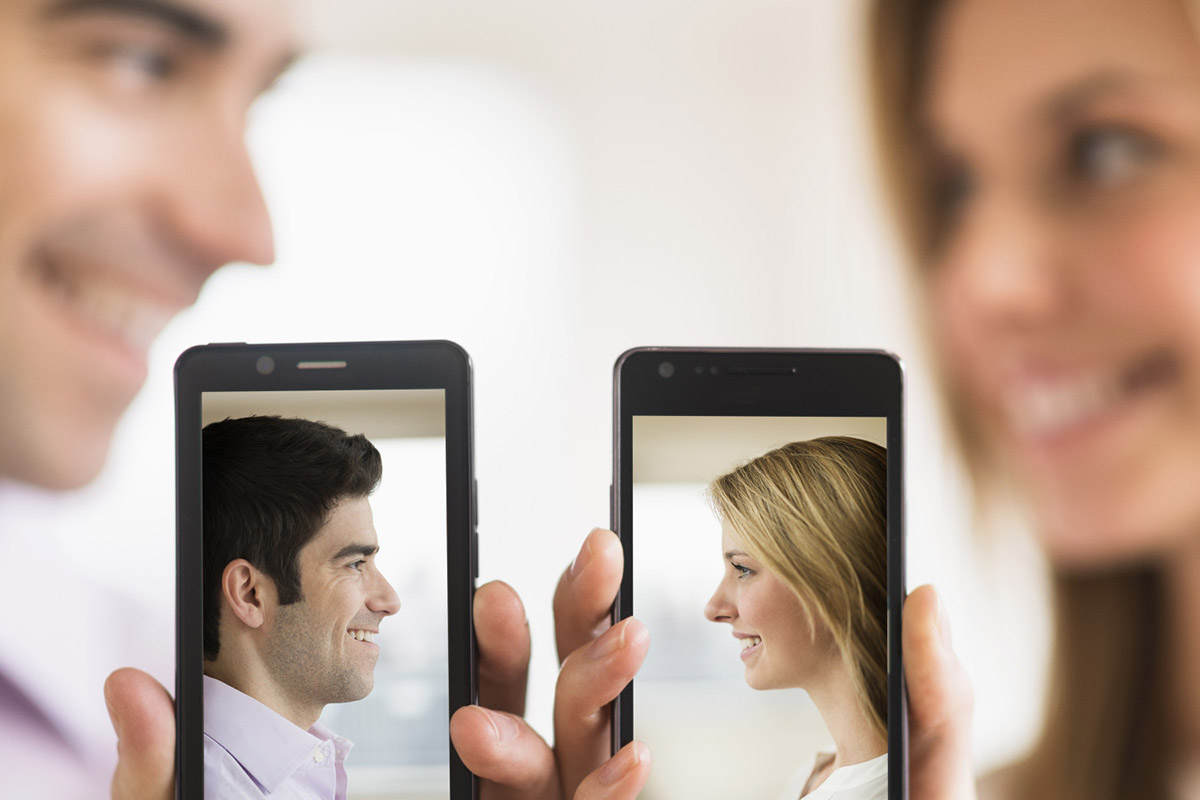 It is extremely easy to hide behind a computer or mobile phone screen and pretend to be a completely different person. Usually, socializing online is commonly perceived as a positive way of encouraging communication among individuals worldwide. However, it is often making people feel insecure due to the fact they are unable to know for sure who they are talking to.
The trouble is that statistics on crimes linked to online dating are also increasing with the trend of meeting your spouse online.
The main purpose of online dating is to eventually meet the person face-to-face and socialize in reality, which can lead to a dangerous outcome if you meet the wrong person.
Fortunately, people search services enable you to find people easily to obtain relevant information such as civil or lawsuit records, social media profiles, or other personal information.
This way, you can gain peace of mind by searching for someone's past to know them better.
Finding happiness through romance and intimacy remains one of the top priorities of every individual. In the modern world in which we live in, the popularity of online dating is a matter of using all means available to find Mr. and Ms. Right.