Businesses Switch Cleaning Companies So Often, Why?
According to Nicholas Pastras, the CEO of one of Smart Cleaning Solutions and one of Australia's most successful commercial cleaners the average cleaning company loses up to 55 percent of its customer base every year because of a lack of service quality or because of a perceived lack of performance. That means that over half of all commercial cleaning agreements are canceled and reissued to another supplier every year. That's an extraordinary figure and it means, if you are a Facilities Manager or a business owner, you are likely to be interviewing and hiring a commercial cleaner regularly.
According to Pastras, there are a few simple issues cleaning businesses should focus on to ensure they don't end up losing cleaning clients as fast as they acquire them. Here are the 3 biggest mistakes cleaning companies make that make clients want to change their service providers.
Are you tolerating any of the following inefficiencies or errors from your cleaning services provider?
Cleaning Companies: Security
Commercial Cleaning Services, Contractor London value their security, and in some types of companies, even minor lapses in security can have major repercussions for the client. Businesses tend to have all sorts of valuable assets or even proprietary information within their premises and can incur incalculable losses if they experienced security breaches.
One common reason for switching a cleaning company is if the client believes that your cleaners are jeopardizing his security. Cleaners are often let into buildings when no one else is there, so if they accidentally leave doors unlocked, or forget to reactivate alarms, the client could decide that it's too much of a risk to continue working with you.
As a client, make sure your cleaners follow security protocols, and when you first hire a cleaner let him know about any special security considerations that he wants you to keep in mind. As a cleaner, you should be aware that clients may update their security system in the course of your contract, so ask them to let you know if there is any new security information that you need to pass across to your staff.
You should also ensure that you hire people who aren't security threats, so run police checks on all your workers before you hire them. Finally, make sure that your workers wear distinctive uniforms and name tags when they are at your client's premises so that they can be easily identified.
A Lack of proper quality control
Most cleaning companies deliver great services at the beginning of the contract, but as time goes by, the quality of their services tends to decline. This is why commercial cleaners need to have good quality control systems in place to prevent service decline.
Without a standard quality control system, cleaners may not even notice that there are changes in the quality of the service they provide, but rest assured clients will notice this, and it will affect their decision when it comes to renewing their cleaning contract.
A Failure to Communicate Effectively
A client is hiring a cleaner to solve a problem for him, and there is nothing more frustrating to a client than trying to get a cleaner to fix a problem and feel that the service provider is unresponsive to their needs.
If you don't have your clear and effective lines of communication in place, frustrations build, and the client feels ignored and taken for granted. This is a relationship killer.
A Failure to Hire Good People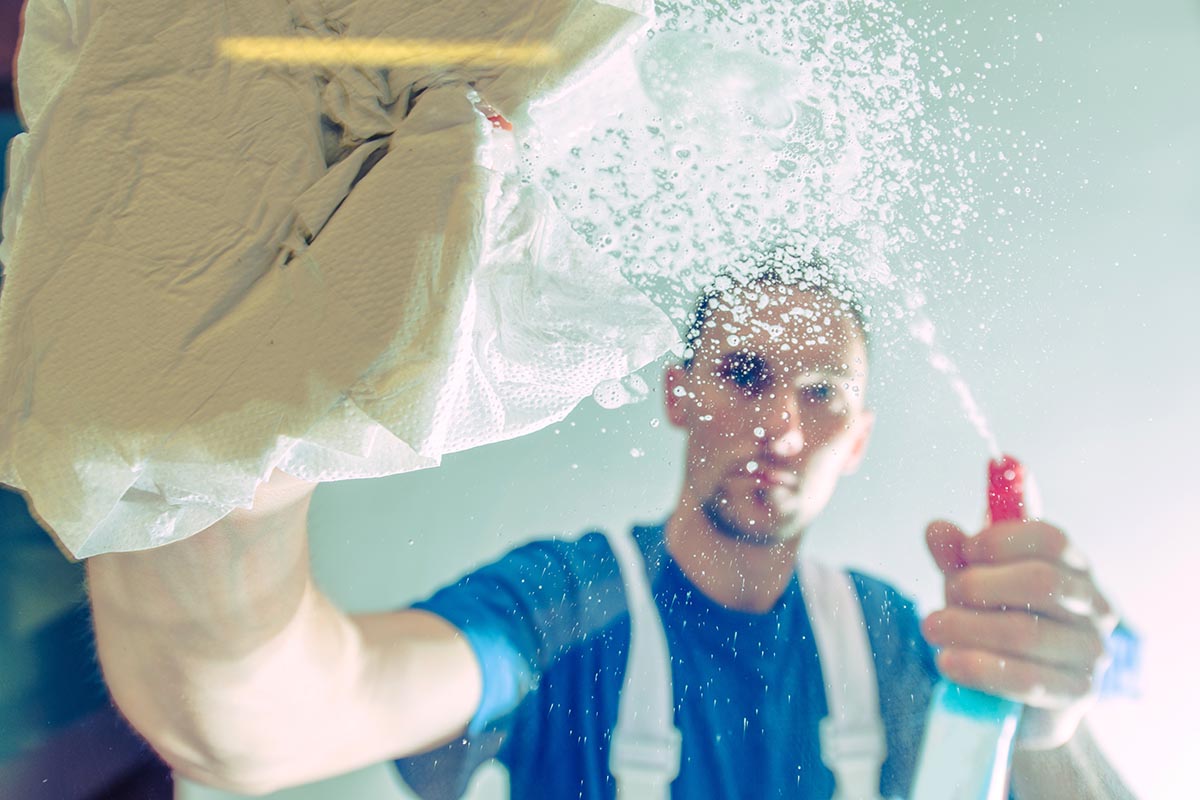 Cleaning isn't rocket science, but that doesn't mean anyone can be a good cleaner. As the manager of a cleaning company, your workers are your most important assets, so avoid taking shortcuts when hiring them.
You're looking for people of good character who have the capacity to absorb feedback and implement it effectively. If you don't properly vet your employees, you could even be enrolling workers who don't have the necessary skills to get the job done.
Most employees tend to get better with time, but if you have a high turnover, your services will be consistently low-quality because you will be using workers who are always at the beginning of the rating curve, and your client will notice it (plus he won't be too pleased about seeing new faces every other day).
So, What's the Easiest Way to Avoid these Mistakes?
There are a range of different issues that need to be managed to provide an effective and efficient cleaning service and according to Pastras, the best way to resolve all of these is to get an ISO 9001 Quality Management System certification for your cleaning management systems. ISO 9001 certification proves to clients that your company consistently offers cleaning services that have been certified to a world best practice benchmark. "
It is a sign of a real commitment to quality management processes and systems, says Pastras." ISO 9001 management systems are audited yearly by independent auditors and means the company audited has a very high standard of communication and management processes in place.