Understanding Industrial Security: Why Should You Use Security Seals?
History has seen the industrial sector suffer heavily from numerous cases of cargo theft from robbers attacking merchants on roads to pirates hijacking ships in high seas to bandits raiding stagecoaches.
Fast forward to today. Today's cargo thieves have often been part of the international crime syndicates with alarming statistics. Cargo theft experts report that every year the industry loses a whopping $30-$50 Billion to cargo thieves. This means the figure is way higher as many cases go unreported or the numbers reported are conveyed differently by different agencies. Whatever the case, industrial theft today continues to be alarmingly high.
According to Cargo net, Labor holiday records increased incidences of theft. Warehouses are the main target with secured freight yards coming second.  Food and beverage are the most targeted then electronics fall in second place. As it catches our eyes, home appliances are quickly gaining interest in this vice.
Recently, some larger Labor Day weekend cargo thefts included the following:
Cell phones worthy $5.7 from a warehouse in Delaware
Equipment worth $1.5 million from a California warehouse
Silver worthy $1.3 million from a Montreal port
With such alarming statistics, a solution needs to be realized quickly lest industrial trade collapses definitely.  That's where industrial security equipment comes in.
The transportation industry is the most vulnerable because it places goods in a more vulnerable environment than in a warehouse. Every day expensive freights are being transferred along highways and by the sea with security and tracking devices becoming increasingly a necessity.
Today, security procedures also require that companies ensure their fleets.
Why Should You Use Security Seals?
All seals are not created the same. Each comes with a specific security solution to offer.
With the growth of theft and criminal energy, goods in transit need to be secured. The design of effective security seals come with some specifications.
A good security seal should:
Be able to indicate whether or not the device has already been tampered with
Should provide the tamper evidence
Should make manipulation time consuming and increasingly difficult
Should be resistant to the substitution of component parts
unable to break easily
The following are reasons why you need to use seals for your industrial operations.
To avoid opportunistic theft
To visualize manipulation attempt
To avoid contamination
To avoid trafficking of contraband
To prevent mishandling of arms and explosives
To avoid opportunistic theft
Goods on transit pass through many areas that pose various risks. Many are times trailers topple on the road due to bad weather or state of roads or even get involved in highway accidents.
This means if the trailers are not fitted with a security seal, thieves could grab the opportunity and steal the goods therein.
To visualize the manipulation attempts
Security seals not only secure your goods but also display the attempted manipulations.
That's means as a recipient, you are in a position to know instantly when the seal is tampered with, replaced in whole or its components.
It is advisable that when selecting a supplier, go for the one that offers both security and tamper evidence.
To void contamination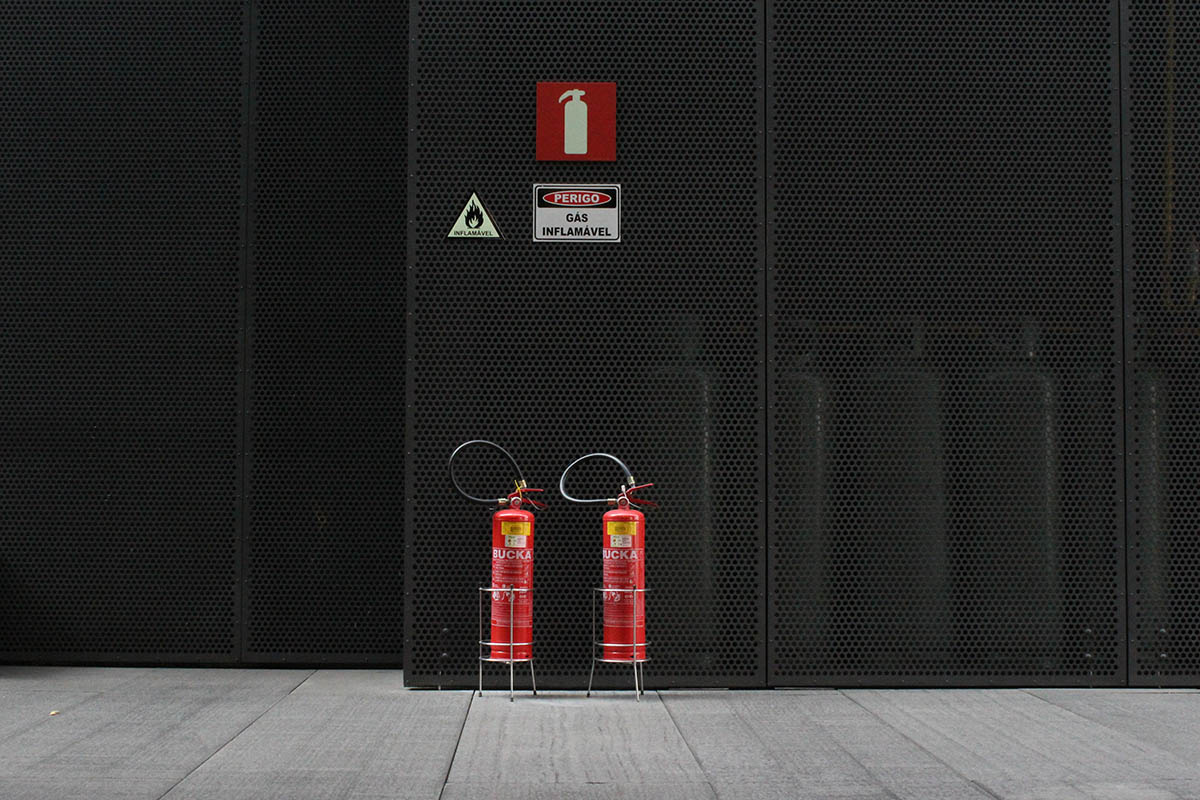 Some goods get contaminated when exposed. A good security seal ensures that the contents remain intact within a container and that no chances of spilling over.
Industrial Security to avoid trafficking of contraband
Quality security must be approved by ISO17712 which demands strict compliance to set standards.
If your load doesn't use these high-quality security seals, your cargo might not be allowed to enter the USA and would only be released after thorough investigations by the customs department.
Also, C-TPAT demands that all containers coming into the USA be secured so that customs officers can check whether or not the load is safe to enter the country. That's why we recommend using ctpat seals for transportation as they are hard to break and tougher to tamper with.
To prevent mishandling of arms and explosives
Transporting firearms and explosives is such a risky undertaking.  What if they fall in the wrong hands along the way? What if something happens and they explode? Well, these are some of the questions you may ask.
Well, such goods are mostly transported by the government or authorized security departments. The transporter has to ensure high standards of security for such items as required by the relevant authorities. Security seals come in handy here, especially those with specific qualifications and certifications.
Security seals for transporting ammunition need to feature tracking and also be able to give tampering evidence and the ability to resist breakage.
Industrial Security: Choosing the right Security Seal for the Right Job
As said earlier, security seals are not all the same. They come differently according to their various uses. For instance, a security seal for a fire extinguisher will be quite different from that one of a container.
You need to consider the following factors for the best choice of a security seal:
What needs to be sealed? – Container, bag, vehicle, etc.
What temperatures will the seal be used?
What duration will the seal stay fixed?
Whether you need an easy removable seal or barrier seal?
For how long will the load remain unattended?
How valuable are the contents?
What are the seal numerical requirements—sequential or random?
Which type of bar code needs to be used?—electronically readable or otherwise?
What are the logistical specifications?– various colors to be used