How to Keep Employees Connected During Crisis
We're at an interesting point right now. There is a pandemic affecting most of the world, and as a result, many employees are working from home. Covid-19 has led many places to require that non-essential workers stay home whenever possible, and that's leaving employers trying to figure out how to best facilitate this.
One of the areas of concern is keeping employees connected with one another, connected with the company, and connected with their culture. The following are some ways to help ensure connectedness during a crisis.
Employees Connected During Crisis: Intranet
Using an intranet can be so helpful anytime, including during a crisis, and it's a growing priority to implement the use of a company intranet. Even outside of a pandemic, there are benefits of an intranet for businesses. Intranets are part of many organizations' digital transformations because they help them communicate with their workforce internally.
An intranet can help manage workflows and streamline communication and during times of uncertainty, they are a good way to widely disseminate necessary information. The following are some of the benefits of an intranet in the general sense:
Intranets can help you improve employee engagement, regardless of whether they're working remotely or not.
This can be because it helps create a sense of community in the workplace, which is especially important right now, and it can help connect employees with a greater sense of purpose.
An intranet can help provide updates on company news.
Intranets can increase employer brand through things like employee recognition.
Employees Connected During Crisis: Combating Isolation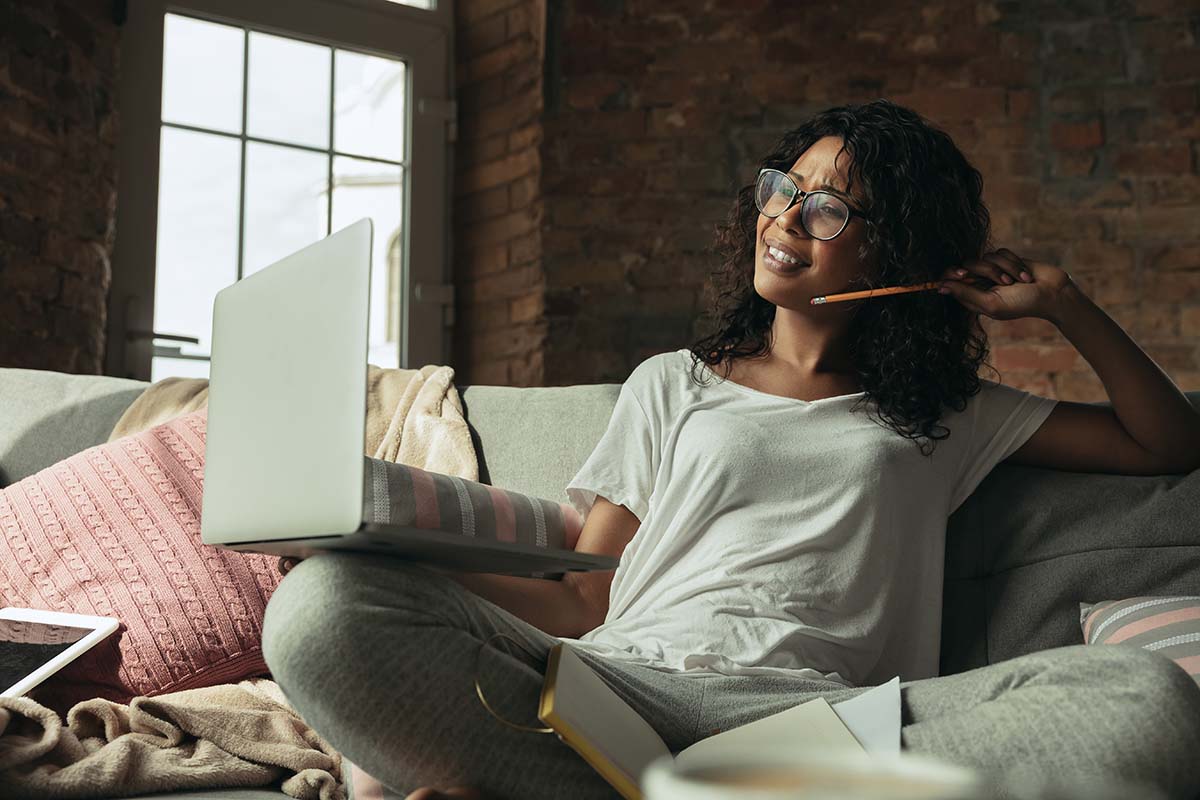 During a time like what we're facing right now, employees might be battling with feelings of isolation, especially if they live alone. You want to support the whole employee, so as part of that, make it your goal that you take steps to combat isolation among your remote employees.
You can use social networking as an example, and make sure that you're assigning work that necessitates collaboration at some level, if possible. You should also try to have video chats with employees to check in with them personally and professionally and let them know you're there. Even when you can't do live chats or meetings, you can also record video messages or use video voicemails.
Encourage Employees to Take Care of Mental Health
Again, employers should be providing support to their employees in a holistic way right now. It's a challenging time for most people. There are things that you can encourage your employees to do which will help them take care of their mental health, and hopefully, in turn, be more productive during their work hours.
For example, encourage employees to have a set schedule, and make sure that you let them know they can log off at the end of the workday. You don't want employees to feel like they have to stay chained to their desks during this time.
Sometimes what happens when employees work remotely is that they will get worried they always have to be available, and that can take a toll as much as some of the other elements that people are dealing with at this moment.
Send out tips for getting exercise even when at home, preparing healthy meals, and trying to get through the crisis as well as possible. Don't just tell employees what the work hours are, but really encourage them to stay within those confines.
Sometimes people will feel like if they're home anyway, they should work nonstop and it's not going to be good for them mentally or physically to put themselves through this.
Use Humor
During dark times, it can feel very heavy for most of us. Help your employees not only feel a little lighter but also maintain your corporate culture with humor. Maybe sending out a meme or funny video will help everyone's spirits a bit. Just be careful when using humor in the professional sense that you don't cross boundaries that some employees might find offensive.
Give Employees What They Need
Finally, if your employees are making the move to remote work temporarily, check in with them and see if they have what they need. This could mean access to certain tools or software, for example. Just check in regularly to see not just how they're feeling and how work is going but what you can do as an employer to give them those things that they do need to make their job and life easier during a tough time. Employees will remember how you treated them and how connected you were to them during this time.