Solutions to Increase Image Resolution
As time goes by, social networks are more and more used. Nowadays using images or taking pictures is very common.
However, this experience is quite limited in all the websites since the images do not have the best resolution.
Uploading images to social networks with the best possible resolution is a bit complicated, but it is very important that the images have the best definition.
Today there are many tools that can facilitate this work, and give us the best images by increasing the resolution of each of the images.
Increase Image Resolution with Photoshop
Adobe Photoshop is an excellent tool that exists today, it has professional and strong features.
In spite of being a very professional tool, it is also a very difficult tool to manipulate, because it contains many steps to edit the images.
Therefore, to use Adobe Photoshop, it is necessary to become a professional, because it is a tool for professionals who like to edit videos and photos.
Due to the difficulty, this tool is not suitable for users with no professional skills, so it requires to see many tutorials to be able to use Photoshop.
Furthermore, Photoshop takes more than 30 minutes to finish enlarging a single image.
Increase Image Resolution with AI Image Enlarger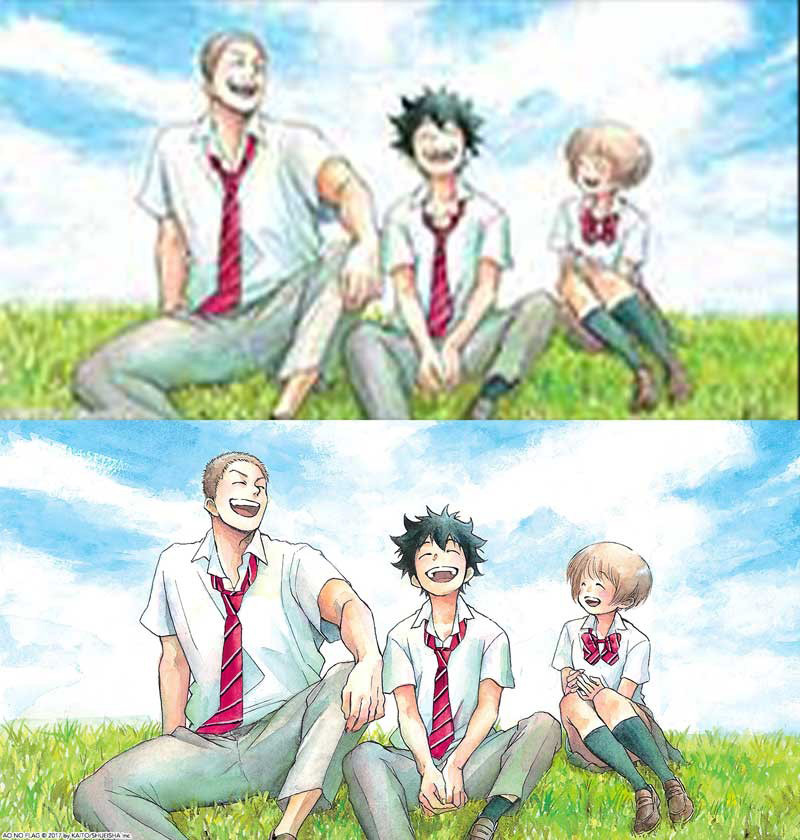 AI Image Enlarger is a fabulous new image upscale online tool based on AI technology.
It uses the most advanced technology to enlarge the image without generating consequences and affecting the overall structure of the image and its resolution.
This is very easy to use the lightweight tool, there is no need to be a professional to edit the images with this great tool.
What is it about?
AI Image Enlarger aims to solve the problems that affect other similar tools, such as a blurred photo, slow and inefficient algorithms, limited support, etc.
In addition, this tool is quite extensive, since it is compatible with the vast majority of devices, you can use it on Windows, Mac, iOS, and Android.
Even novice users will find it easy to use, as the process only consists of four steps.
You can also choose the type of tool you like best since if the web-based tool is not appealing to you.
You also can opt for the downloadable applications, which also allow you to increase the size of the image from the comfort of your desktop, taking up very little space.
Pay Version
This incredible tool has 3 versions of which you can enjoy, Free, Premium, and Pro.
Of course, each of these versions has certain limitations. The Pro version is the full version, where you can enjoy without any limitation and get the best results.
The Pro and Premium versions can be obtained by paying monthly or annually.
Premium version ($14.99/month)
Pro Version ($39.99/month)
Steps to Using AI Image
The steps are simple to understand, and they are very few.
To start, you need to create an account to get the Free version and be able to use this tool
Once you have the account created, click on the orange button that says "Click to choose files"
Then you must select the image
And then you must select the algorithm and the scale you want, and the AI Image will do the job
List of Benefits
The process is simple and straightforward
It's easy to adapt to the website's interface
The tool has a Free version
Al Image Enlarger is equipped with the most advanced technology of artificial intelligence
There is no need to download any program, as the tool is online and works on any device
Conclusion
Compared to Adobe Photoshop, AI Image Enlarger contains numerous design options, and you can use your imagination to do anything. Photoshop is a very difficult tool to use.
That is a tool created for professionals. It also takes up a lot of space on your hard drive and demands many requirements to use this tool without interruption.
Contrary to AI Image, which is a rather light tool. It is ideal for people who do not have much knowledge of technology, as this tool has its own technology based on artificial intelligence.
The process is very easy, and you don't need to download anything.