You Can Listen to This Article Here
How to Choose Black and White Wall Art for Your Home
You've got a big blank space on your wall. Maybe it's above your sofa, your dining table, or your bed. You may pass by it and be inspired to put something there, you say you'll think about it, but then you never find that perfect piece. We have all been there. Finding framed wall art can be intimidating. You have the world of home décor at your fingertips thanks to the internet, but that almost makes it harder to pick the one piece that's right for you.
Black and White Wall Art: Satisfaction
There's a sense of satisfaction in overcoming the challenge of interior decorating and putting the pieces of your home together. Bit by bit, your life fills up the empty spaces of your new abode, and it starts to feel more like you. Getting started is usually the most daunting part, and to help you succeed, Bumblejax has put together this acrylic prints buy guide for those specifically interested in adding acrylic art into their home. 
The Power of Black and White
What was once unavoidable is now a coveted artistic choice. Black and white photography is timeless, and for a good reason. The color white is associated with light, goodness, cleanliness, and peace. On the other hand, the color black is associated with sophistication, power, elegance, and style. Black and white together make for a powerful combination. Elements from color each bring out the artistic vision of the photographer in it's rawest form. After all, we live our lives in color every day.
We're accustomed to seeing the world in a certain way. Black and white wall art pulls you away for a moment and makes you see things differently. You're able to see the details of everyday life in tones of black, white, and grey that you otherwise miss. Finally, seeing the world's beauty front and center in its purest form can evoke certain emotions. It's no wonder that so many artists choose black and white to convey the feelings they want to in their art. You can do the same with your wall decor as well.
Decorating with Black and White Wall Art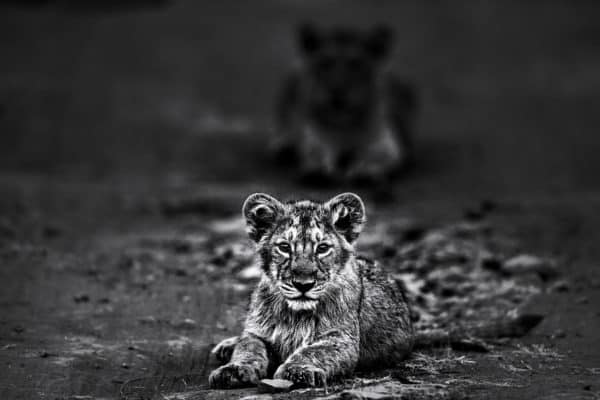 As exciting as it can be to decorate your home, you might be stifling your enjoyment by second-guessing your choices. This guide hopes to help alleviate some of those apprehensions.
Because of its timeless nature, black and white wall decor can be very forgiving. Investing in black and white wall art is investing in a classic. The neutrality of black, white, and grey means that they can fit in anywhere. You don't have to worry about clashing colors and aesthetics here. Instead, you can focus on the subject. You can focus on how the art makes you feel.
Versatile Medium
Wall art is an incredibly versatile medium. It places its owner's individual tastes at the focus of a room. Within moments of entering a room, your gaze is carried to the walls and their adornments. Simply walking into different rooms can speak volumes about the person who put them together. Their passions, struggles, stories, and personality are displayed through the media that decorate their living spaces. 
What Wall Decor to Pick for Each Room
Each room in a house is the backdrop for different parts of our lives. Choosing the right wall art to express yourself or change the feel of a room can be tricky. But the right choice can polish up any room and make it feel a lot more like home. So how do you choose what's right for you?
The Living Room

Mostly used for entertaining, this room is usually at the front of any home and often the most intimidating to decorate. While it can be tempting to play it safe with this room, it is important to go for whatever excites you the most. Wasting this great space on art that doesn't connect with you is a lost opportunity. Breathtaking art makes for a great conversation starter and also sets the feel of the rest house. Popular choices for this space are a single large-scale piece or an extensive gallery of wall art. Living rooms are often areas of life, energy, and personality, which mirror and radiate these help to establish such qualities. Images portraying action, movement, or bold shapes are great ways to achieve this.
Contrasting Themes
Contrasting themes, like hanging contemporary canvas art in a traditional living room, can be a great way to create interest in the space. Additionally, investing in a statement piece for the living room can give you a starting point to build the rest of the room around. There are many hanging art styles, whether in plexiglass, floater frame, shadowbox; you need to make sure the art is of the highest-quality on archive paper for protection.
The Bedroom
The room where you unwind and prepare for your hectic life can set the tone for your whole day. Bedrooms embody a sense of tranquility, peace, relaxation and are typically the most personal rooms. You want to feel peace and connection with your surroundings when you retreat from the world. Abstract pieces, soothing black and white tones, images of nature, and vast landscapes are great choices for maintaining this room's serenity. The best places to display wall hanging decor are above the bed or directly opposite it.
Side by Side
Additionally, you can hang two smaller pieces of wall hanging decor on either side of your bed above your side tables to create symmetry. Always opt for pieces that are the same length or smaller than the bed or furniture they hang above. You can also balance the room by placing a larger horizontal piece above the bed. Then filling the wall opposite with a gallery of canvas art. This allows you to have more flexibility in curating the feel of the room.
The Office
When you're in this space, you're focusing on getting a task done. You will also be meeting a goal or working on something you're passionate about. That's why it's important to surround yourself with art that will help you channel the energy to support this. Use this space to display wall art depicting action, power, and drive. Conversely, you can also use it to hang up work that makes you feel content or motivates you to power through your day. Clean white wall art, black calming elements, and grey tones can wake up the room. Even if you aren't always completely enthusiastic about the work you do in this room, it helps to have art that inspires you to push on. You may wish to select moderately sized pieces for this room to overpower the room or distract you as you work.   
The Kitchen
Arguably the most important room in your house, the kitchen is frequently rejected when decorating. However, this room deserves just as much attention as the others since we spend so much time here. The difficulty with the kitchen is that it tends to be crowded with appliances and lacks free space. Smaller or more modest pieces tend to work better for kitchens as a result. Keeping this area clutter-free and avoiding busy pieces can have things moving smoothly and keep everyone's stress levels down. Stick to white wall art, black simple pieces, or anything simple to give a cleaner look to the room.
The Bathroom
View this post on Instagram
The last room that people usually think to decorate beyond a bowl of potpourri and nice towels. The bathroom has the hidden potential to be a great space for art. Depending on the use of a particular bathroom, you can opt for different feels when selecting art for the walls. A half bathroom could do with more fun or quirky pieces to amuse guests. At the same time, you could use calmer pieces to create a more serene feel for a master bathroom. Choosing art that plays with light tones can open this small space and give it the illusion of being bigger. Lighter tones reflect more light than dark tones do, giving the room an airy feeling. This can be perfect for creating a peaceful environment to pamper yourself in or get ready for the day. 
Black and white wall art: in conclusion
Going about selecting art for your home can be especially daunting. But it can be comforting to know that ultimately you can't be wrong about art that you truly love. Your personal style and what attracts you go above all else and give you the final say in what to put on display in your personal space. Common rules of thumb like matching your art to your decor or maintaining the same color scheme are being broken more and more as trends and tastes change.
Love of Art
Part of the beauty in art lies within its subjective nature, which really does leave it up to the interpretation of the viewer and gives you the freedom to curate your home as you wish. To view more gorgeous homes with black and white wall art, please visit https://ejazkhanearth.com/black-and-white-wall-art/
Enjoy more black and white wildlife pictures by Ejaz Khan at https://ejazkhanearth.com/animal-pictures/