You Can Listen to This Article Here
Living Room Wall Art
You don't have to be an animal lover to appreciate just how much beauty there is in the animal kingdom. For many people, this beauty is worth preserving, either through film, art, television, or photography. For many more people, this beauty is worthy of decorating their homes. If you have ever been enamored by the scenes of a wildlife documentary, a photograph, or appreciated the raw beauty of animals in the wild you may be one of these people.
Art always doesn't have to an expensive purchase, on museum-grade canvas, in a wood frame, an elaborate design, or from a popular artist. You can design your home with art that simply gives thanks to you and lets you feature things that make you happy.
Black and White Animal Fine Art Photography
Do you remember watching old black and white movies when you were younger? Those movies showed the world in a different light, one where color was removed. Still, we cherish that cinematography as much as that of modern films. This color palette lent a timeless look that we still celebrate today through black and white wall art. It's a style that has never gone out of style and likely never will. Black and white art hooks the viewer and almost designs a room for you. Even without an interior designer, you can choose art for yourself with some guidance. While there isn't a perfect book, email, coupon, or analytics that can tell you what art to pick, there are plenty of resources to help you along the way.
Living Room Wall Art: Why
Black and White
?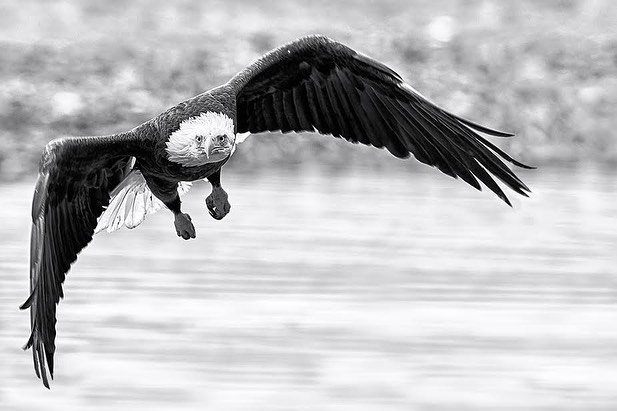 When buying a piece of art you are investing not only money but also your taste and preferences. A large elegant art print can be the perfect item to add to your home and maybe a part of it for years. This reason makes black and white wall art so attractive to prospective art buyers. The sophistication and style of black and white art will remain untouched as time goes on.
There's nothing quite like the style and simplicity of black and white wall art. Soothing colors and tones of nature can maintain the serenity of your home. A black and white picture frames a calm environment wherever it is placed. The muted color palette puts the focus back on the subject and doesn't draw your attention to it.
When it comes to wall decor ideas, black and white wall art is a versatile option. One of the big advantages of this kind of photography is that the colors of the art don't compete with those of the room. You have the freedom to shop for the rest of the space without being shackled to a color scheme. You can focus on the imagery itself and back to the subject being portrayed.
What Should Your Living Room Wall Decor Make you Feel
The living room is where many of us spend our time in the home and really experience our lives in privacy. Everyone has memories of lounging in the living room watching Saturday morning cartoons as a kid or unwinding on the couch after work as an adult. This room is usually the centerpiece of any home and often the most intimidating to shop for. After all, it is the room in your home with the most visitors and has the most heart.
You can shop for living room wall art to feel content or motivate you to power through your day.  Living rooms can be very different rooms compared to your dining room, bathroom, or bedroom. These four walls are typically locations of life, energy, and personality. Pieces that mirror and radiate these help to establish such qualities and can have an impact on your mood. Pieces portraying action, movement, or bold shapes are great ways to account for these settings. Living room wall art offers just this and it's no surprise that many people love the energy it brings. 
The living room is also the room that usually displays the passions and personalities of the people of the house. Since the living room is such a melting pot and a central location it's usually adorned with accessories that the people in the house love.
These can be photos of family, wildlife photography, paintings, wallpaper, and other prints. Design this room with décor and artists within your budget that makes you feel connected with your home. We often want to share our passions with those who we invite into our homes, and living room décor is a great way to do this.
How To Decorate The Living Room
While it can be tempting to play it safe with this room, it is important to go for whatever excites your creativity the most. Wasting this great space on art that doesn't connect with you is a lost opportunity for a great conversation starter. Forget coffee table books, boring prints, or art on display to please others. Instead, take the time to seriously shop for potential art ideas for your living room and enjoy the experience.
The daunting challenge of selecting interiors for your living room is that the room tends to be rather large, especially compared to other rooms in the house. The bigger empty walls can be more difficult to fill, especially with the added expectation of that art there being the centerpiece of the house. However, there are a few ways to break this down so that you can select the wall decor that works best for your home.
Single Statement Pieces
For those of us that prefer bold statements, an oversized piece of art can be a simple embellishment for any living room. The most obvious advantage of going for one large piece of waller decor over multiple smaller ones is that you only need to coordinate it with the furniture. If you have a modern or country aesthetic, you simply need to account for that with one piece of art.
There is no other art that it could be fighting with or overpowering. You can invest your time and money in one piece that may have more of a wow factor due to its sheer size alone. Additionally, investing in a singular statement piece for the living room can give you a starting point to build the rest of the room around. It should be noted that negative space isn't always a bad thing, and if used effectively can really help your art-pop.
Gallery Walls
If you'd like more flexibility or simply can't choose just one piece of wall decor, you might consider putting together a gallery wall. After all, large art can get to be quite expensive and difficult to transport and hang up. You can opt for smaller artwork that can be arranged as a college or group.
It can be fun to stick to a theme and incorporate that into the living room decor. You can play with certain colors, components of nature, or styles. For example, wildlife photography can be paired with natural landscapes or you could build a gallery of portraits. You can really experiment with any texture and proportions here. 
An easy rule of thumb is to hang up two or three pieces in a gallery that complement each other and flow together. Separate them by 2 inches or more to create a break between them. Feel free to space them out even further if you have a larger space to fill, but keep the spacing uniform. Additionally, be sure that the collection is in the center of the wall.
Hanging Art
An easy way to ensure that your art catches the eyes of anyone who enters the room is to simply keep the art at eye level. This makes it so that the viewer doesn't have to look around much to take in the art. Given the height of the average adult, you should hang the art roughly 60 inches off the floor, but can be adjusted based on how big the piece is. Additionally, if the art is going above furniture or a fireplace, it is best to leave 6 to 9 inches of paces between them.
What Kind Of Art Prints
Living rooms are often areas of life, energy, and personality so artwork that mirrors and radiates these helps to establish such qualities. Images portraying action, movement, or bold shapes are great ways to achieve this. Contrasting themes, like hanging contemporary wall art in a traditional living room, can be a great way to create interest in the space as well. 
Living Room Wall Art: In Conclusion
The living room is a room of such interest for good reason, and as a result, deserves some attention. Investing some time into deciding what you want to show off in your living will make it much easier to coordinate all the decor. Most importantly, it's important not to take it too seriously. The goal at the end of the day is to create a space that you enjoy and the only opinion that matters, in the end, is yours. 
WALL ART HOME DECOR FAQ
Q: How does black and white wildlife photography blend with different color rooms?
A: Since it's the end of two spectrums every color in the middle blends very well, black and white just enhances all colors.
To view more gorgeous living rooms and for design inspiration, please visit https://ejazkhanearth.com/living-room-wall-art/
Enjoy more stunning horse pictures by Ejaz Khan at https://ejazkhanearth.com/horse-pictures/