Coaching Tips From an SEO Specialist
If you want to improve the performance of your website this year and achieve more traffic, more conversions, and a better organic ranking on the SERPs, you've come to the right place. SEO is ongoing website optimization and content marketing process that ensures your business or brand is visible and accessible. Read on for some top tips that you can start using today.   
Links are Powerful 
It's useful to think of your website as a house with many rooms, the same way you might think of the internet as a city (or many cities) with interconnected houses, stores, and shopping malls. The way that websites connect is through backlinks, and your website will have internal links. 
Identify the core content on your website and create a series of internal links that points to secondary content; this helps the algorithm identify what content is authoritative when ranking your site. Of course, backlinks are also a powerful form of authority when the algorithm ranks.   
Reduce Page Loading Time 
Internet users today expect their websites to load quickly – within three seconds – otherwise, they move away, increasing the bounce rates. Not only that, the algorithm penalizes websites that don't load quickly because it affects the user experience. There are ways to solve the issue. 
For the best results, you want your website to load in under one second, any longer, and you start to see an increase in your bounce rates. Reasons your website might be running slowly include the type of server you are using and the number of images and video content you have.     
WordPress Tuning
One of the most popular website builders on the market today is WordPress which offers excellent value for money, excellent customer support, and enough flexibility to turn any website or business into a success. WordPress is also extremely easy to fine-tune for SEO purposes. 
WordPress Performance Tuning starts the same as any on-site SEO strategy; you begin by taking weight out of the website so that it runs more quickly. Find the balance between plug-ins and necessary features, then use a performance tuner to assess your site's overall metrics.  
Image Optimization 
Chances are you have images on your website to add some interest to blog posts or to break up blocks of text Images are engaging for users and help to focus the theme of your content; however, images can be a disadvantage; they can slow your site causing it to underperform. 
On the other hand, images that are optimized properly have provided your website with more authority and increased its traffic. First, make sure the images are the right size for best performance – a jpg or png should do. Next, name the image file with relevant SEO keywords.    
Tips From an SEO Specialist:
Use Header Tags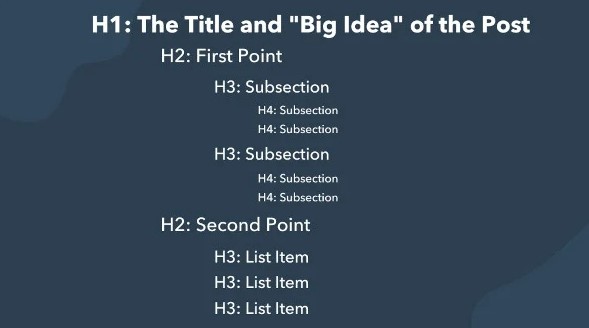 Once upon a time, header tags were used extensively by SEO experts to grab the attention of the algorithm and flag it as relevant content. It is still used in this way, but instead of cramming keywords into header tags, they are used to focus the content and improve the user experience. 
Header tags tell the search engine what the content is about and helps with on-page optimization in this way; however, user experience is more important in this regard, and the proper use of headers can increase "dwell time" on-site – use a range of H1, H2, and H3 tags. 
Increase Social Sharing 
Sharing on social media does not have a direct bearing on your search engine ranking, but the engagement you get from sharing your content and increasing your brand visibility sends signals to Google about the value of your website – it also increases traffic and conversions.
Creating a social media post only takes a few minutes, so you can potentially post something relevant to your business every day if you want to. The idea is to generate more interest and engagement in your website, which in turn increases the chances of getting better backlinks. 
Keyword Optimization
Keywords are a mainstay in SEO strategy and need to be identified, integrated, and invested in for the best results these days. The search engine algorithms are more sophisticated nowadays and understand the difference between keyword stuffing, AI content, and content for users.  
If your keywords are not properly integrated into your website's content, the search engine won't rank it well in the organic search results. On the contrary, the search engine actively discourages stuffing and AI content by penalizing you in the rankings – so focus on quality!  
Tips From an SEO Specialist: Revise Title Tags 
After the content itself, your title tags are the next ranking factor for search engines. The title tags tell the search engine what the content is about (how relevant it is) and how much value it has – after all, a title tag with a high click-through rate indicates that content has a higher value. 
It might take you some time to get the best combination of words for your title tag, but it's worth the effort if your content is authoritative and the one that people click on. Popular title tag formats include How-to articles, listicles, Q and A articles, Complete Guides, and many more.   
Use Video Content
Video content can be a double-edged sword; on the one hand, it is far more engaging for users and reduces the bounce rate on your website; on the other hand, video content requires a larger file size and can therefore slow your website and have a knock-on effect for your rankings. 
The best strategy is to analyze what written content is performing the best on your website and turn that content into video. Doing so will further strengthen the keywords you have for that content and make it more visible in other spaces, helping to direct more traffic without losses.    
Tips from an SEO specialist: Improve Meta and URLs
Meta descriptions are not a direct factor for search engine rankings, but they can help the search engine display your content in the form of a snippet and help users to find you more easily. Additionally, you need to check that your content matches the URL to improve your SEO.