How To Turn Animal Photos into a Canvas Print – Photographer's Guide
Do you sometimes feel that your animal photographic shots need a place in the physical world? If so, pick those perfect clicks and convert them into canvas prints to give them life. So, let's look at easy steps to turn animal photography into a canvas print.
Select the Best Animal Photo
Photographers take plenty of shots of animals in different poses. At the right time, observing the animals and being friendly to them increases your chances of bringing "The Perfect Shot." But, when converting an animal photo into canvas prints, always choose the best photos according to the canvas size. Go for a high-resolution image for a large canvas, whereas you can select an average resolution for a medium-size canvas. 
For example, if you love dogs, click on various pictures of dogs in different poses. After this, choose the best one to convert into beautiful canvas wall art of dogs. The small, medium or large-sized wall prints look great on the walls of your home or you can sell them to earn more money.  
Edit the Photo with Best Tool
You must be familiar with tools like Photoshop, Lightroom, DaVinci Resolve, etc. So correct the brightness exposure and make the necessary adjustments to make the best prints of photos. In addition, you must match the aspect ratio of the image to the canvas. A large aspect ratio can go with large canvas prints. On the other hand, the right aspect ratio will not mess up with pixels and turn your canvas print crystal clear.
It is Time for Canvas Printing
Canvas printing will create exceptional animal wall arts perfect for decorating spaces, gifting, and selling out your photos. The best part is that the canvas has a unique texture that brings out every photo detail. In addition, they are lightweight, ready to hang, and very durable. So, if you're looking for the best colors and details, canvas prints are for you. 
Canvas Printing Options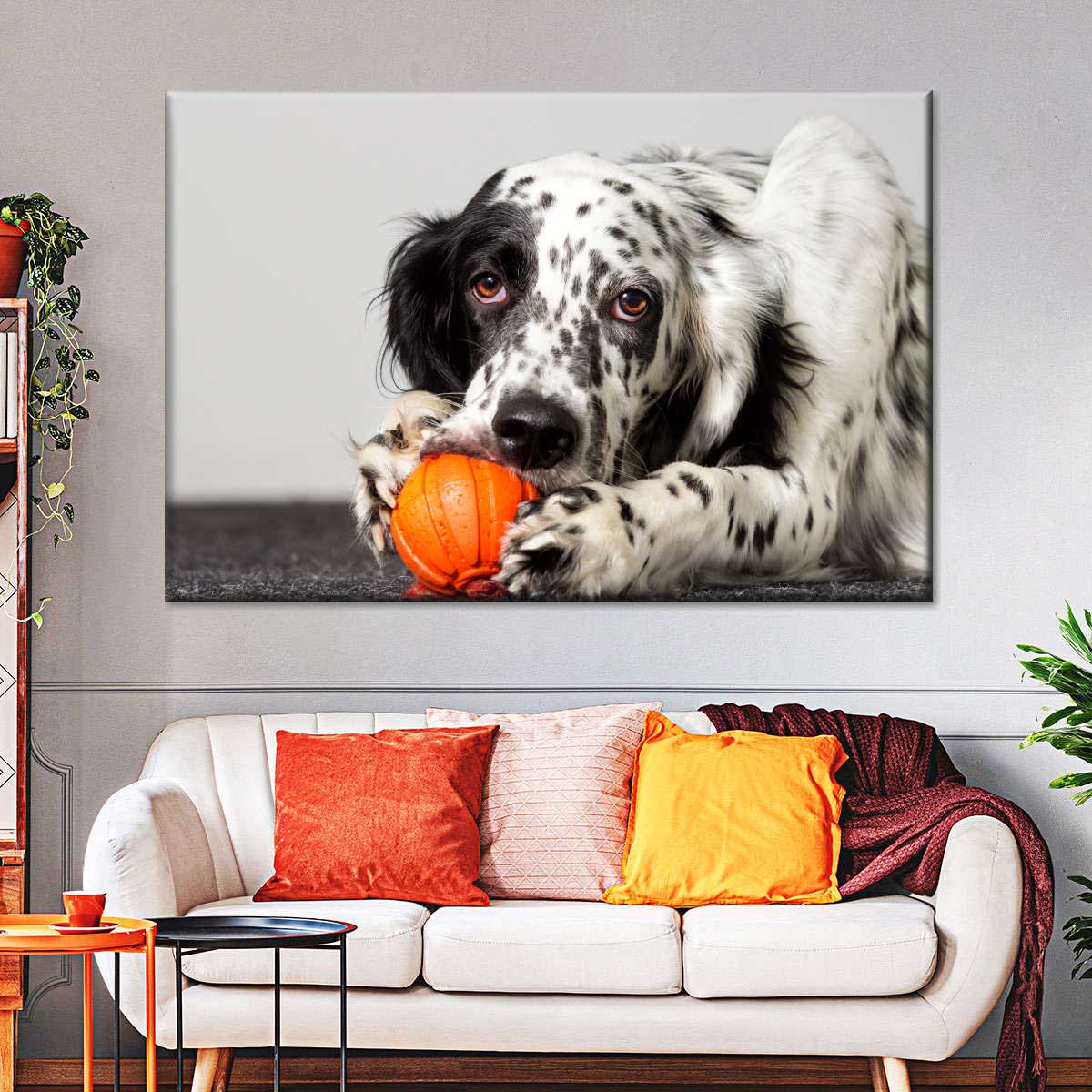 You can upload your photo to some reliable website that will deliver you canvas prints at your doorstep. You can select the canvas prints' shape, size, and style. They can be multiple, vertical, horizontal, triptych, etc.  Also, you can contact local offline stores for canvas printing. Another option is to invest in an inkjet printer that can print your photos on canvas. There are two types of canvas print which involve various kinds of printing techniques:
Surface Printing
The image is printed over the paper and then attached to the canvas in this method. Also, you can directly print it to the canvas. So, according to your photo, you must inquire about the style of the canvas. For example, is it fine art quality photo paper or museum grade? The final result of animal wall art can depend on all these factors.
Turn animal photos into a canvas print: mounting
This canvas is stretched over wood and mounted on a wooden element. It's a traditional method. It comes in various thicknesses, gloss, mirror effects, and digital effects. It's a more conventional way, and each style will have minor differences. 
Matte or Gloss
A matte print has more texture, and it's true to the colors. It doesn't have shiny protective film and must be handled with care. A glossy print whereas has a protective film that gives too much reflection. Also, glossy ones can lead to minor color changes. Both are appropriate according to the style of photography.
Sale the Prints at the Best Price
Once you convert the animal photo to canvas prints, it is time to sell those prints at the best price. As a photographer, you can sell your artwork to earn good money. Here are a few tips for you to sell the canvas prints online:
Make a promotional page on social media
These days almost every person in the world is using social media like Facebook, Twitter, Instagram, and more. So, creating a promotional page of canvas prints can be very beneficial for you. This can help you sell your beautiful canvas prints and allows you to reach more customers globally. 
Participate in online exhibitions
There are various art exhibitions organized online by various designers. You can participate in those art exhibitions to showcase your animal photography and canvas prints. Furthermore, you can set a price for all your canvas prints according to their size and can convenience people to buy them. 
Also, through exhibitions, you can reach people who have a real interest in artwork. With this, the chances of selling more pieces will increase. So, never miss any exhibition, be it online or offline. 
Make your website
Having a business website is very important to get noticed by people. So, create a good-looking wall art website and get it SEO optimized to stay on the top of the search engines. Then, update it every week with your new art collection or photographs to attract more people. 
Turn animal photos into a canvas print: Bonus Tips
Converting your beloved animal photography shot to canvas is a dream come true. So, always sort out your photos, create different folders and start with smart editing according to canvas style.