Conversational Customer Service: How to Improve it
There's a lot in between 'hello' and 'goodbye' with a customer. How a customer agent handles the conversation with a customer is enough to impact satisfaction or disappointment. Typically, proactive communication with customers can add numerous benefits to your business.
Customers will often recognize your efforts to find a solution to their issues, and they'll start trusting you and your services more when you learn how to provide conversational customer service. Excellent communication will help you identify any pain point the customer may face. Thus, you can prevent these issues from escalating into more severe problems.
Believe it or not, there are crucial elements an agent should include at the start of every customer conversation. What's important is getting things off on the right foot effortlessly and efficiently.
With an omni-channel contact center, an agent can easily handle a customer conversation across all channels. The best part? It offers a personalized interaction that enables a smooth flow of questions and responses.
But how do you start? Take a look below at practical techniques to start a conversation with a customer.
Conversational Customer Service:
Preparation
Because the customer is always right, ensure you prepare yourself properly for every interaction. Whether it's your first day or as a veteran working as an agent using the Omni channel contact center, confidence is critical.
With adequate preparation, the chance of anything going wrong is zero. Prepare yourself with the following steps:
Conversational Customer Service: Use a Proper Tone
Conversations with customers rely on simple, polite, and direct language. Always use 'thank you, have a nice day, and welcome.' Better still, use polite verbs like 'may' instead of 'can.'
Practice with Dialogue Videos
As always, practice makes perfect. As a first-timer, practicing with videos will help you understand more about your role.
Preferably, practice in front of a friend or a mirror and pay attention to your body language and pronunciation. Look for videos that help you improve your confidence and use different, simpler words.
Research
It's best to know more about your company's products or services. Look at your company's product and service information and learn about popular and not-so-popular items.
This way, you can answer any client's questions and offer assistance where necessary. It feels terrible for a customer to hold the line or wait because you have to ask someone about a product or service you sell.
Don't Be In a Hurry
While sounding confident, try not to be in a hurry. First, you don't want to miss any query from the customer. Also, it wouldn't be nice if the customer felt you were not giving them enough attention.
Additionally, be careful not to do all the speaking. Allow the customer to speak first as much as they want as you listen attentively. While listening, ensure you maintain eye contact or respond to show you are attentive and interested.
Make the Conversation Purposeful
This is not small talk. The primary goal is to achieve customer satisfaction and make a sale. Every customer poses a challenge, and your role as the customer service agent is to provide a solution. Better still, the answer should make both of you happy.
Talking With a Customer
When talking to a customer, keep it direct and precise. Here are a few tips for starting a conversation with a customer effectively.
Greet the Customer
Greeting a potential customer requires politeness and professionalism. You can also try to be friendly but make sure it's not too much as this may put off the customer.
Examples of customer greetings are like:
Hello, how may I help you?

Good evening madam. How can I be of assistance today?
Conversations with Customers: Introduce Yourself
Without rushing the conversation, speak directly and politely. Introduce yourself and your company, whether it's a new or repeat client. An excellent example of an introduction would be;
'Hello, my name is Ann Davis from Malcolm Security Services. Recently, we introduced a new package that may interest you. Would you wish to learn more about it?'
Understand and Give Correct Response
Customers are different based on their various needs. A few times, you'll come across a customer that knows what they want and are direct about it. But usually, most have a vague idea and need your assistance finding what they need.
Therefore, it's the place of a customer agent to understand through their vagueness and help them. If a suitable product or service is expensive, try your best to convince them it's worth the price.
The best approach would be to observe or listen before talking. There are hints a customer gives to the things they need, and that's where you'll pick up a favorable solution.
For instance:
'Would you like to buy a Samsung phone? It's a good fit for your needs. Aside from the excellent features, the price range is pocket-friendly. Besides, it currently has a discount, making it a perfect bargain.'
Remember to pause in between to allow the customer to speak.
Negotiate the Pricing
Often, a customer may want to buy a product, but the price may not be friendly. So, you'll need to expound and emphasize the features to prove it's worth the high cost. Better still, compare it to similar models and show why it's a better choice.
If the issue is only the price, discuss other favorable payment plans if your company allows it. Some businesses have discounts, partial payments, and refund options. Showing the urgency of the product being in high demand may help you seal the deal.
However, if the price exceeds the customer's reach, you should offer another favorable option. The goal is for the customer not to leave disappointed and empty-handed but happy about their purchase.
Say something like:
'Yes, it seems expensive, but considering all its features, this is a perfect bargain. And because this product has a limited supply, it's a great choice.
If you don't have the whole amount, you can consider alternative payment options like partial payments.'
Conversations with Customers:
Don't Be Rude To a Rude Customer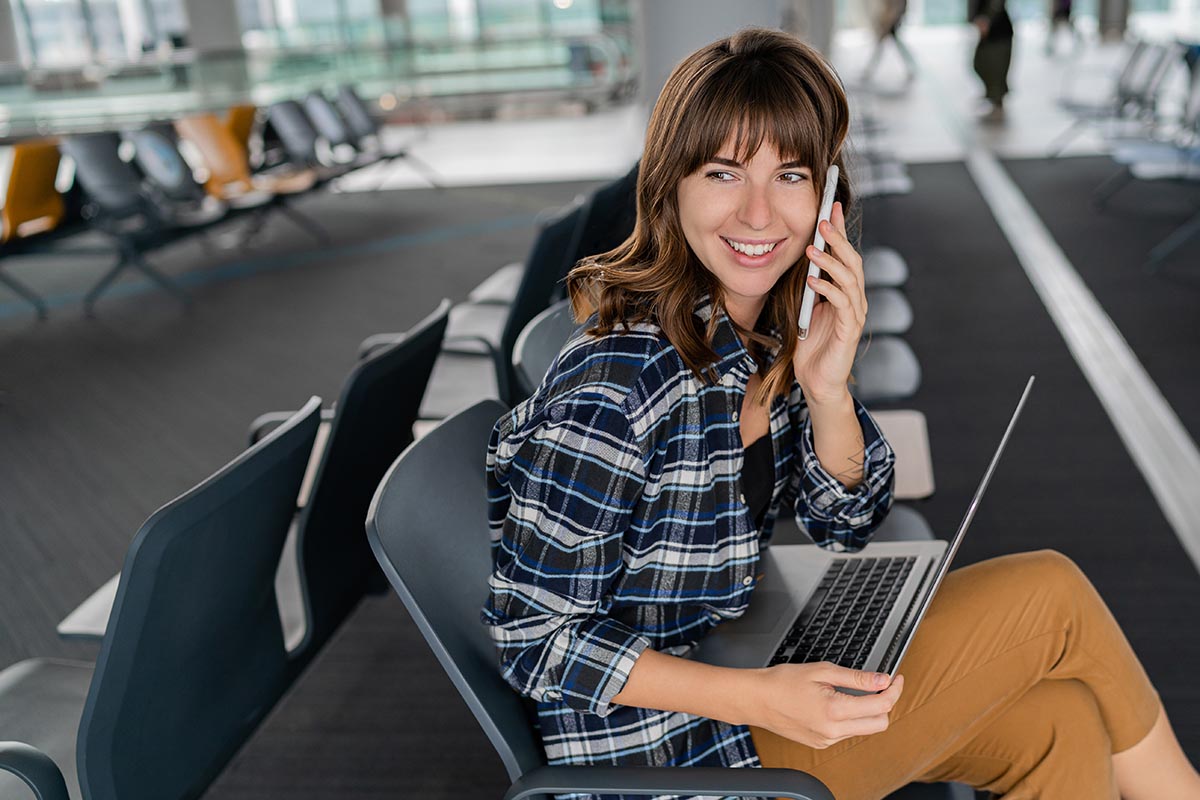 Sometimes, a customer may start the conversation rudely and lash at you. It's normal to have bad days; sadly, people try to take it out on others. If this happens, try to stay calm and don't take offense.
As an agent, it's your job to please the customer. Soothing them and talking to them nicely goes a long way.
For example:
'We're very sorry we didn't meet your expectations. But, I'd like to rectify the situation and allow you to exchange the product freely. I understand you are unhappy, and I apologize for causing the inconvenience. If it's okay, would you answer a few questions to help us find a solution to avoid this issue again?'
End the Conversation
After successfully convincing the client to make a purchase, you should end the conversation positively. Most importantly, it leaves a gap for future transactions.
End it with something like this:
'Thank you so much for shopping with us. We look forward to doing business again. You're free to contact us if you have any questions about the product.'
Conversational Customer Service
: Wrapping Up
The secret to practical techniques to start a conversation with a customer lies in professionalism and empathy. The first technique is being a polite stranger to warm the ground for the customer to feel comfortable.
After establishing a rapport, listen attentively and respond to your customer when necessary. This way, the conversation takes an excellent direction to end with a sale.
Generally, how you start talking to a client determines the end.  Start with a confident and happy note, and the conversation is bound to end with a positive note as well.