Why Ping Pong Robots Could Be The Future Of Tournaments
Ping pong was once revered as an easy sport to set up and play. Just grab the bats and go. Today, however, technology is revolutionizing everything, even the game of ping pong. That is because the game of ping pong has become something that it has never been before. It is a trend that has swept Silicon Valley, across the United States and spans the globe.
Ping pong is a trend that techies love. It has been brought into the lunch rooms of tech giants everywhere, and tournaments and competitions are played worldwide for the most serious of players. So it would only stand to reason that the game itself would be revolutionized by the people playing it. 
Cue the ping pong robot. If you play, you see this day coming. Learn more about how ping pong robots could be the future of tournaments right here.
The Google Ping Pong Robot That Helps Crush Opponents
The Google Robot is just one way that technology is changing the game. This robot is connected to the end of the table, and lets players play with a robot to improve their skills. The features on this bot are that it can withstand up to 340 shots of rally. It slides back and forth at the end of the table, much as a human would. It's an arm that is powered by the Sim 2 Real technology that simulates a real-life experience.
This is just one example of how robots change the face of ping-pong tournaments everywhere. For players that don't have an opponent to practice with or don't want one, the Google Ping Pong robot brings training to life. This ping pong robot is among the most advanced of its kind. Other ping pong robots can churn out balls but may not provide the rally experience of a simulated human player that this one does.
Features of Ping Pong Robots
What you will find when you are looking for a ping pong robot is a buffet of opportunity. You'll see battery-powered options, remote-controlled options, plug-in robots, noisy or noise-free robots, and easy-to-setup features that make the purchase enticing.
Most ping pong games are intended to be a pick-up-and-go sport, and this technology helps the most severe player do precisely that. You may also consider looking into a ping-pong robot that is easy to carry around.
Many today will have memory functions and companion applications for their smartphone so that you can play the game and customize it as you go. Some apps allow you to customize your drills and shots and help you track your progress, while a robot can, on its own, stores the memory of how you play. 
When looking for the right robot for your ping pong tables, spend time on research.
Benefits of Ping Pong Robots
Some players may see this technology and think this is a little too much. Ping pong is supposed to be an athletic sport that inspires healthy socialization and competition. This is true; that is the point of ping pong. However, today's ping pong world has changed, and so have the tools that will go with it. Those wondering if ping pong robots will threaten the game's social aspect can simply avoid purchasing one.
The world of ping pong today is a competitive one. The intention of the robot is not to replace human players permanently but is to enhance the practice methods of the player in question.  
Even in an extreme scenario where robots were brought into the tournament as an opponent, as would be the case in an online simulation, there is still a human player at the end of the device or bat playing the game. These are not robots that are going to remove the fun for many players but will rather enhance practice and tournament experience. 
The benefits of ping pong robots are that they add to a player's skill and talent. They serve the higher purpose of skills training and coaching when a human is not there to do that job.
Become Part of the Future of Ping Pong
Ping pong robots are the future wave in the game of ping pong. Consider the purchase if you are serious about playing ping pong beyond your family and work get-togethers. Get coached by a robot in the privacy of your own home or recreational center, and see the difference for yourself to become part of the future of ping pong.
---
Author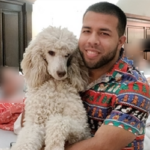 Franco is a Content Writer by day and an eCommerce guru by night. As a HubSpot Certified Content Marketer, he enjoys creating content that helps illustrate words in a unique way to readers. He currently writes about technology, sports, and the outdoors.