Are you planning to pursue an MBA? An MBA degree can be a game changer for you if you want to advance in your career. Hence, choose your specialization wisely. An MBA opens doors for you and provides you with opportunities to grow in many different industries. It adds to your skillset, and you can become more favorable to employers than others. An MBA graduate has generally been deemed a suitable choice for managerial roles in multinational organizations.
According to the Missouri Economic Research and Information Center, management, marketing, sales, finance, and business operations are some of the fastest-growing careers in the state. You can pursue them and stand out with the help of an MBA program.
An MBA helps you explore different avenues and career paths. In this blog, we discuss the top six careers you can pursue with the help of an MBA degree.
Career Options with an MBA: Human Resource Management (HRM)
HRM is based on attracting, hiring, training, managing, and developing employees to become irreplaceable assets to a company. It helps them fulfill organizational goals. An MBA program with a major in HRM is a great way to instill the right skillset in students to succeed in this field.
It also helps you excel in your career. For example, an MBA focusing on HRM will help you devise better strategies for developing the organization's human resources because you would have advanced knowledge, skills, and capabilities to cater to the company's needs.
If you plan on pursuing an MBA with this focus and want to manage it without disrupting your daily life activities, an online MBA program is an excellent choice. The online MBA programs in Missouri are one of the country's best and can help you in your career development.
Pursuing an MBA and majoring in HRM allows students to distinguish themselves in the job market and establish a strong footing for a satisfying and prosperous career in this dynamic and inspiring field.
Management Consulting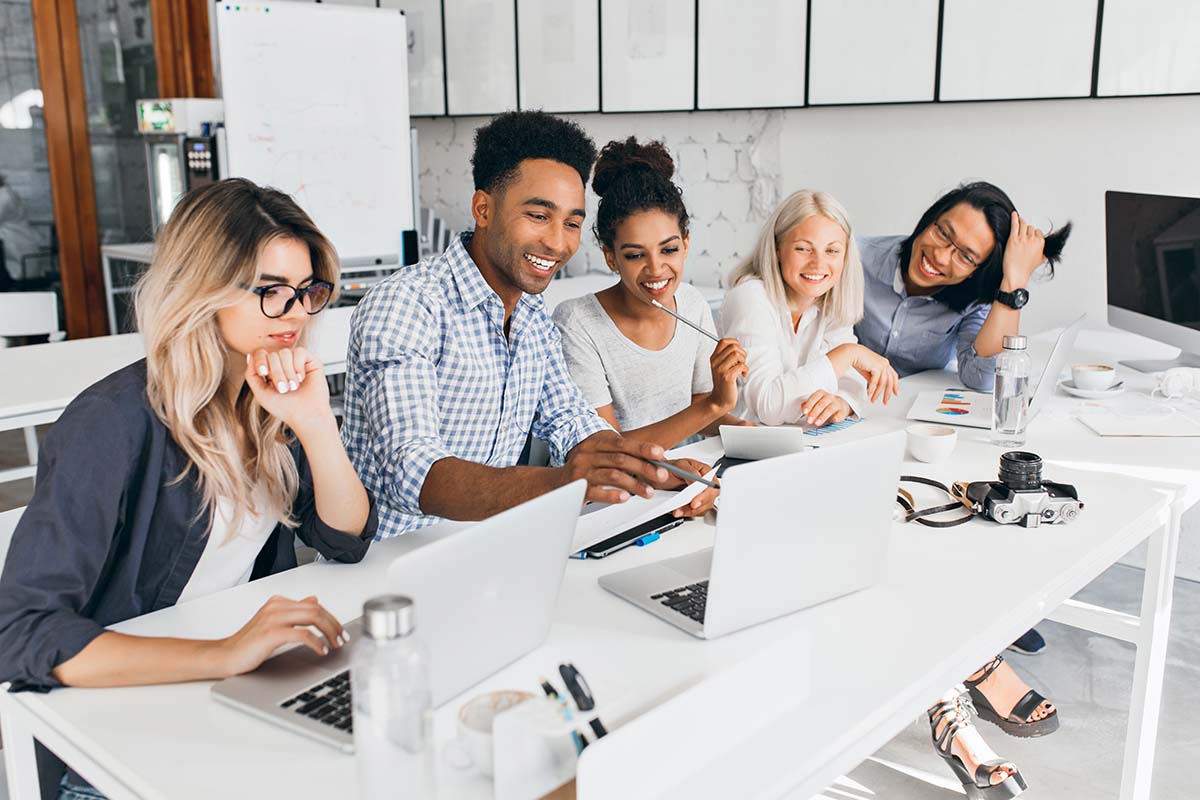 Management consulting comprises experts helping businesses improve performance by planning strategies, solving problems, and managing variation. These professionals work with businesses of all sizes and industries to identify areas for improvement and develop solutions to tackle complex challenges.
Earning an MBA degree can prepare students for a career in management consulting by teaching them essential business fundamentals, critical thinking, and data analysis. Management consultants work in teams to research, analyze data and offer client recommendations. They might be involved in projects related to reformation, improving processes, market research, and more. Since businesses must adapt to market conditions and new technology, the demand for management consulting services is expected to grow nationwide.
Marketing
Marketing is about market research, understanding consumer behavior, designing promotional campaigns, and ensuring that the product or service caters to the needs and wants of the consumers. Good marketing is the gateway to higher revenue and sales.
If you want to succeed in this field, get an MBA with a major in marketing. It will help you gain the relevant skillset and industry knowledge needed to succeed. Keep in mind marketing managers are crucial personnel in any organization because they help it grow and prosper. Hence, it is a relatively safe career choice.
Accounting and Finance
An MBA degree in accounting and finance can give graduates various career opportunities. They handle finances, analyze financial data, and make strategic financial decisions to support business operations.
Graduates in this field can have a career path in corporate finance, financial analysis, financial planning, investment banking and analysis, and accounting management. They can work for corporations, financial institutions, government agencies, non-profit organizations, and more. By earning an MBA in accounting and finance, graduates can have a competitive advantage in the job market and opportunities for career advancement and growth.
Career Options With an MBA: Operations Management
Operations management involves overseeing a company's production process, including managing resources and improving efficiency. Operations management professionals are vital in ensuring companies achieve their goals while maintaining high productivity. The demand for operations managers is expected to increase across the United States, making it an excellent career option for MBA graduates.
Supply Chain Management
Supply chain management ensures products get from the production unit to the customers. This process involves planning, sourcing materials, manufacturing products, delivering them, and handling returns.
An MBA degree specializing in supply chain management can teach people the skills they need to do this job well. Supply chain managers are responsible for ensuring products are delivered on time, reasonably priced, and with good quality. They need to be good at organizing the movement of goods, communicating with suppliers and customers, and using technology to help things run smoothly.
By getting an MBA focusing on supply chain management, people can pursue a potentially successful career in a field with much room for growth and advancement.
Entrepreneurship
Entrepreneurship is the process of starting and growing a business. It involves identifying opportunities, taking risks, and using resources to build a successful business. Entrepreneurs are known for being innovative and facing challenges, and they play a crucial role in creating jobs and boosting the economy.
An MBA degree specializing in entrepreneurship can help you be a successful entrepreneur. Entrepreneurs must be skilled in developing business plans, managing finances, and leading teams. They also need to be able to adjust to changing market conditions and navigate complex legal and regulatory environments.
Students with an MBA in entrepreneurship can position themselves for success in creating their businesses or taking on leadership roles in existing ones. It's an exciting and rewarding field that offers opportunities for those with the proper education and training.
Career Options With an MBA: Bottom Line
An MBA degree can help you transform your career path, equipping you with valuable skills and knowledge to excel in various business fields. Whether you're interested in finance, marketing, operations management, entrepreneurship, or supply chain management, an MBA with a specialization can prepare you for success in your desired field.
The best part is that you can pursue your degree online, with flexible options to accommodate your work and personal commitments. With the right education and training, you can unlock numerous opportunities and achieve your career goals while positively impacting the dynamic world of business.