Sumo Omni Lounge – the Best Bean Bag for Creative Peopl
e
Welcome, a Sumo Omni – an uber bean bag that looks like a giant (4.5′ x 5.5′ 18lbs) pillow! The cool thing is, that unlike traditional bean bags, this one can be modeled in different shapes depending on your activity. The manufacturing quality is really good and the fabric looks water resistant and washable.
Sumo Omni bean bag can be easily called a kind of a sensation in the world of modern interior design trends. Being created about 40 years ago, this bean bag chairs have been gaining the popularity right now. This is not surprising at all! Why?
Well, in the extremely busy world where life has been streaming significantly fast, increasing its speed every minute, it would be awesome to find a cozy and peaceful place for a break
Relaxation "Oasis" at Home
This amazing bean bag chair will become a perfect "oasis" zone for your relaxation, comfort, and loved ones.
Frameless furniture has been gaining more and more popularity in the last few years. With its unique and at the same time very simple design, Sumo Omni bean bag is also called "alive" chair. Filled in with polystyrene beads that are easy to wrinkle and straighten, the Sumo oversized bean bags take shape of the body.
You can sit, lie down, and throw back your head – no matter what are you going to do, Omni bean bag completely adapts to your body. You will feel yourself comfortable and relaxed doing everything that you love. Relax, take a cup of tea, and read your favorite book.
The Omni lounge bag chair is very light – just 3-4 kg, so you can change its location as often as you want without any extra effort.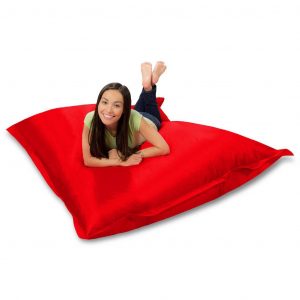 With a variety of colors, this chair bag easily fits in even the most refined interior. A removable top cover is easy to remove, change, wash and mend.
The Omni lounge bag chair is not only the most practical chair but is also eco-friendly kind of furniture. Producers of the chair use hypoallergenic bags, chemically and biologically neutral filler, which means that parasites will never be able to live in there.
You can be confident about the safety of your loved ones, this seat bag is suitable for all. In addition, the oversized bean bags has no sharp angles, and in general – no corners, so even small kids can play with it.
Omni oversized bean bag will become not only indispensable acquisition but also a wonderful gift. Nowadays, young people, adults, children, will be excited to use bean bags. Even if you spent a few minutes sitting in this bag, your mood and productivity will rise up dramatically.
The Omni lounge bag chair is perfect for any space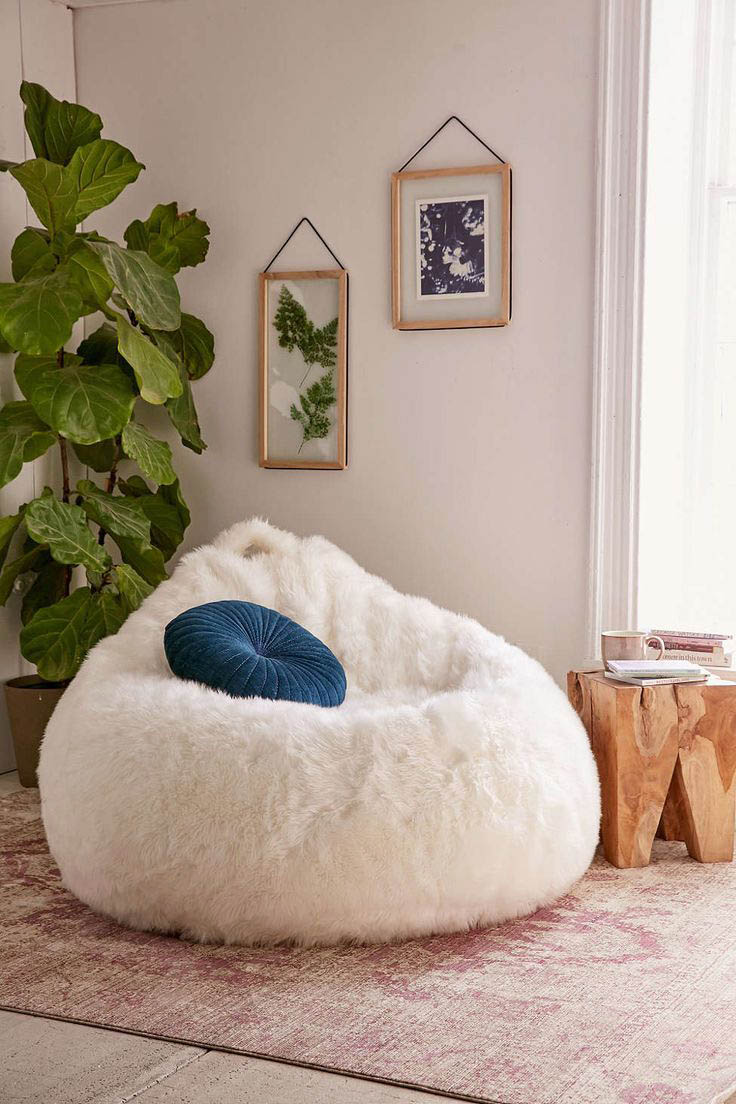 This fantastic oversized bean bag is perfect not only for your home but also will add some originality, style, and add a creative touch to any room or space, from the serious office, especially if you are a business owner, photo studio or cozy cafe. Style, comfort, practicality, creativity, and a great mood – all this you will get as a great bonus when you get this oversized bean bag chair – just choose the color you like!
Things you should know about Sumo Omni Lounge – fantastic oversized bean bag:
Our Oversized Bean Bag Chairs measure 72″ x 72″ x 36;"
Soft and stylish corduroy bean bag cover;
Huge variety of popular color choices for your Oversized bean bag chair;
Stays fluffy and full, and will never go flat;
Our Oversized Bean Bags can fit two or more people;
Made with 100% Polyurethane Foam.