Human Skull Illustrations and Tips on How to be a Successful Illustrator by Sam Sephton
Skull illustrations? Artworks of Sam Sephton were previously featured on InternetVibes some time ago. Today Sam kindly shares with us his vision of the successful artist and shares his tips on how to be a successful illustrator and what tools and accessories professional illustrators use. Here we go…
Sam: Hi, my name is Sam Sephton I am British…I love drawing. Since graduating from Plymouth University with an Illustration degree in 2014 I have been living in the Cotswolds, working full time at the family kitchen design business, and working as a Freelance Illustrator every minute I get free. I am due to finally move down to Barnstaple with my Lady in two days.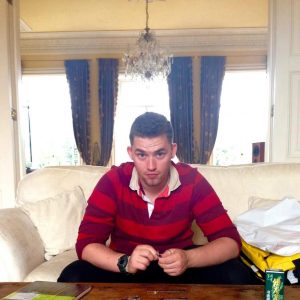 Ecstatic doesn't cover it. I love nature and the outdoors, apparently, my hidden talent at parties is to have a really weird compendium of zoological centered facts in my brain. I also shred my mountain bike whenever I can.
Drawing from my imagination was always my favorite thing to do. I think I was lucky in having a series of fantastic Art teachers all throughout my school years. That and it was the one thing that lets me relax.
My family is very artistic and visually aware; they have always encouraged my brother and me to push our drawing skills. I was quite anxious growing up, whether it is doodling in a classroom, or sketching people on public transport it always seemed to slow things down."
Who is your greatest inspiration for you in Art?
Sam: At this moment Ronald Searle inspires me the most. If you don't know about his life, please look it up, what a man. The Morrowind Concept art of Michael Kirkbride is also incredibly influential.
What kind of tools and accessories do you use to create your artwork?
Sam: I love ink. I gravitate towards Indian ink. I have amassed a bulk of dip pen nibs that I use. I also employ fountain pens (Ronald Searle influence) and Watercolours. Recently I have loved my sharpie pack for doodling duties. I always try to just have something on me to draw with. What are the brands that produce the tools and accessories for the illustrators? Tools you work with? You cannot go wrong with some Faber and Castell Pencils.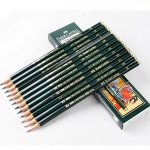 I favor a Somerset Satin paper every time. Pentel Brush Pens and Waterman fountain pens are essential to me. My experience is you do tend to get what you pay for with fountain pens, good maintenance isn't just a necessity for brushes.
What are your favorite phone applications?
Sam:
Pokemon Go
Instagram
Behance
RSPB eGuide to Birds of Britain
Pinterest
What kind of software do you use to create your artworks, additional equipment?
Sam: I use an old Wacom Bamboo and Adobe Photoshop on the cloud. I need to get better at Adobe Illustrator.
What are the most known contests for illustrators do you know?
Sam: To be completely honest I'm useless at remembering them. I do enjoy following Secret 7 every year, though.
What kind of advice would you give the beginners in illustration art and what is the most important rule every artist supposed to follow?
Sam: Don't stop drawing. Much of that sentiment revolves around sketching down ideas. Oh, and get a website/ e-portfolio. There is something awesome about being able to say "just Google me".
"I do what I want" Do what you want, if that happens to be working on something else and then working on your drawing when you can that is fine, everyone is different. There are many careers that complement a love of illustration. If you do not feel particularly rushed to go, full-time Illustrator, then that is fine. Better to build up at your own rate than burnout. See more Human Skull Illustrations on Internet Vibes.
Skull illustrations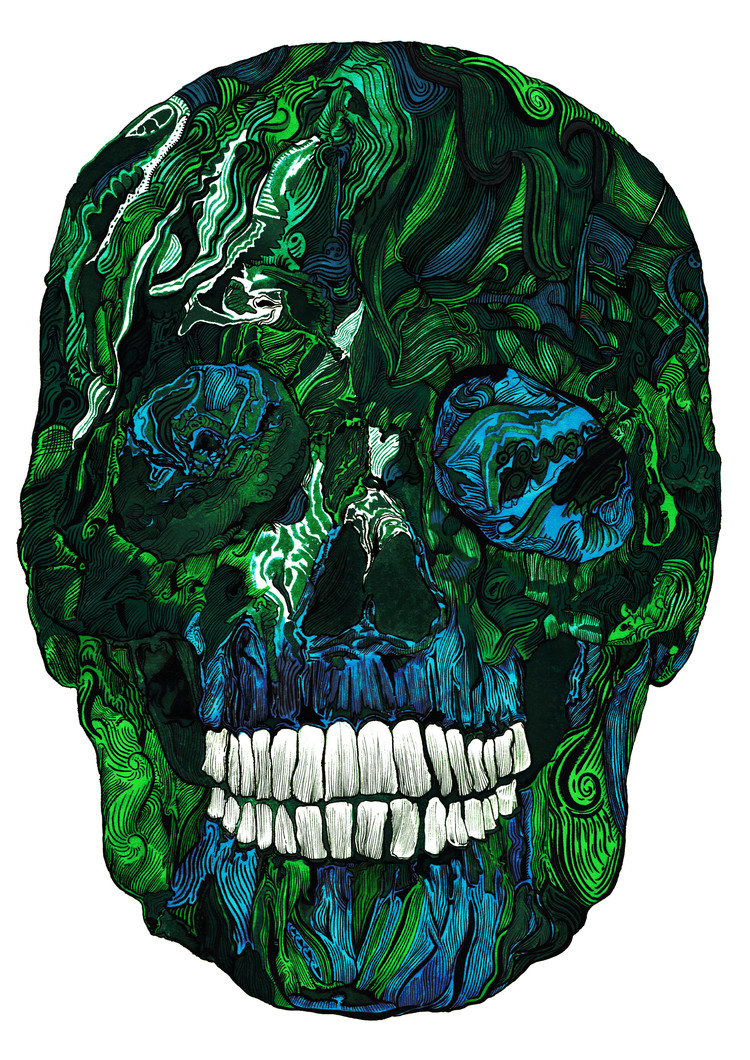 Sam Sephton website: SamSephton.com; Sam on Social Media: samsephton.tumblr.com, behance.net/samsephton