Fashion Drawing: An Interview with Fabulous Fashion Illustrator Natalia Jheté
Fashion Illustration recently has become one of the most popular and as I think, the most attractive form of art.
This direction of art is always interesting to explore.
Fashion Illustrators with their tremendous creativity and skills can feel themselves like free birds, choosing the direction to pursue.
Just spread your wings and fly!
We – the art lovers can simply take a seat and enjoy the flight of those talented birds, guessing about their next destination.
There are many talented artists, Illustrators who take runway looks, celebrity style and outfits, magazine editorials and street style images and interpret them by hand into bizarre creatures.
Those artists opening a new era of illustration art. As for me, that's way more interesting and involving than current fashion photography.
Do you know why? I guess that is because, the fashion illustrator puts together not just colors, shades and lines. They unite in masterpieces their talents and creativity; unique hand sketching techniques and parts of own spiritual existence.
In the 1930s, Vogue began to replace its illustrated covers with photographs. This was a major turning point in the fashion industry.
However, it was so long time ago!
I think it's time for fashion photography to take a step back and give a chance to fashion illustrations to gain absolute popularity again.
Why not? Maybe it is time for the new change in the world of Fashion Drawing.
---
Today, I am happy to introduce you to a great fashion illustrator – Natalia Jheté. I was impressed with her artwork.
I think that every Natalia`s fashion illustration is an exceptional creature deserving her own independent life.
Natalia was so kind as to answer some of my questions and to share with us the secrets of art life.
Natalia Jheté is not just a great fashion illustrator but an interesting, sincere, gentle and open mind person.
Well, honestly, I think she is simply awesome!
I wish Natalia to achieve all her goals and to face with the greatest success in her life.
I hope one day she will invite us to see her artworks in her personal exhibition.
I am sure that we will definitely see her marvelous fashion drawing in top fashion magazines.
Amazing Fashion Drawing Gallery by Natalia Jheté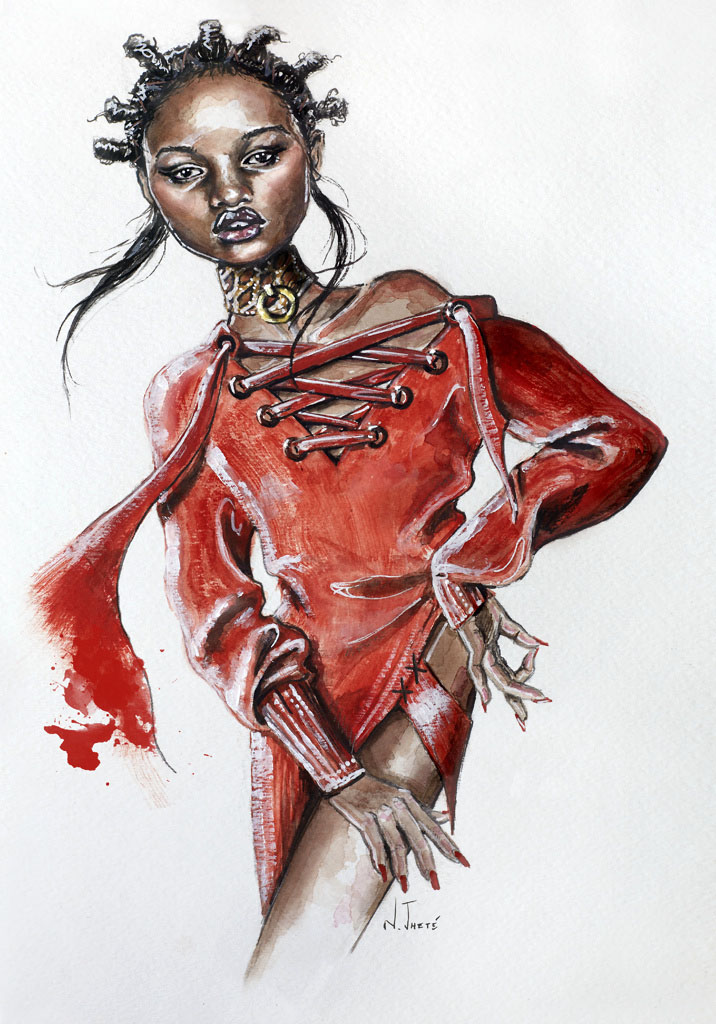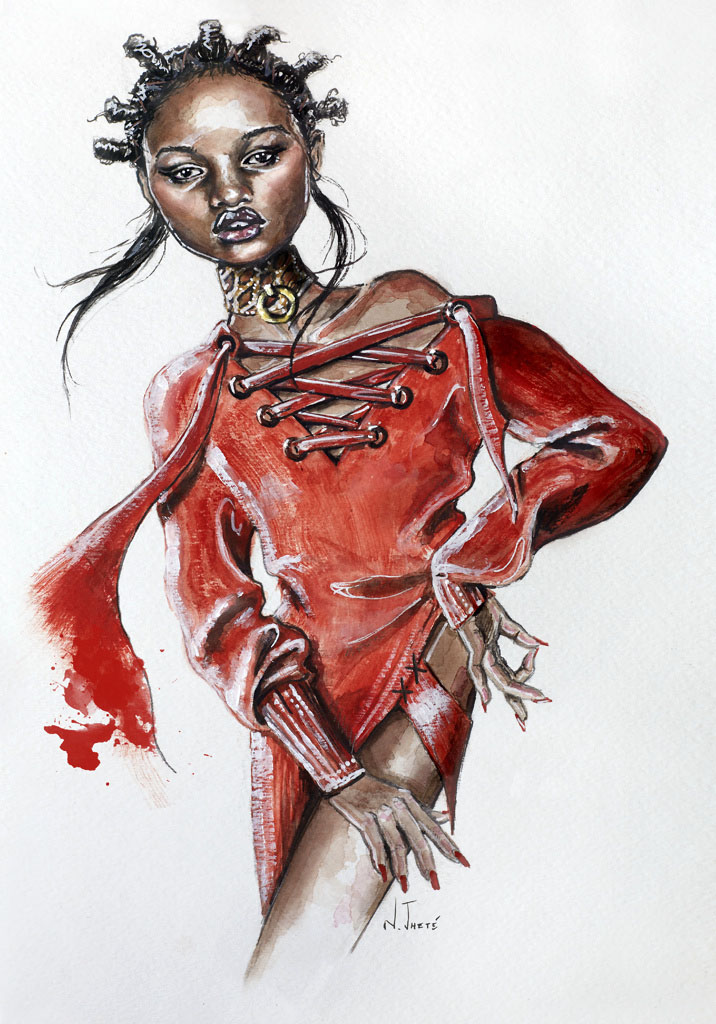 ---
Alla: Tell me in a few words about yourself. Where do you live? What do you do? What's your background?
Natalia: I am a New York-based illustrator originally from Miami.
I have been creating art for as long as I can remember and have always found great inspiration in fashion.
---
Alla: What is the role does the artist have in society?
Natalia: I think an artist's role in society is to offer a new perspective.
It is our job to introduce viewers to a vision they would have never seen without our help.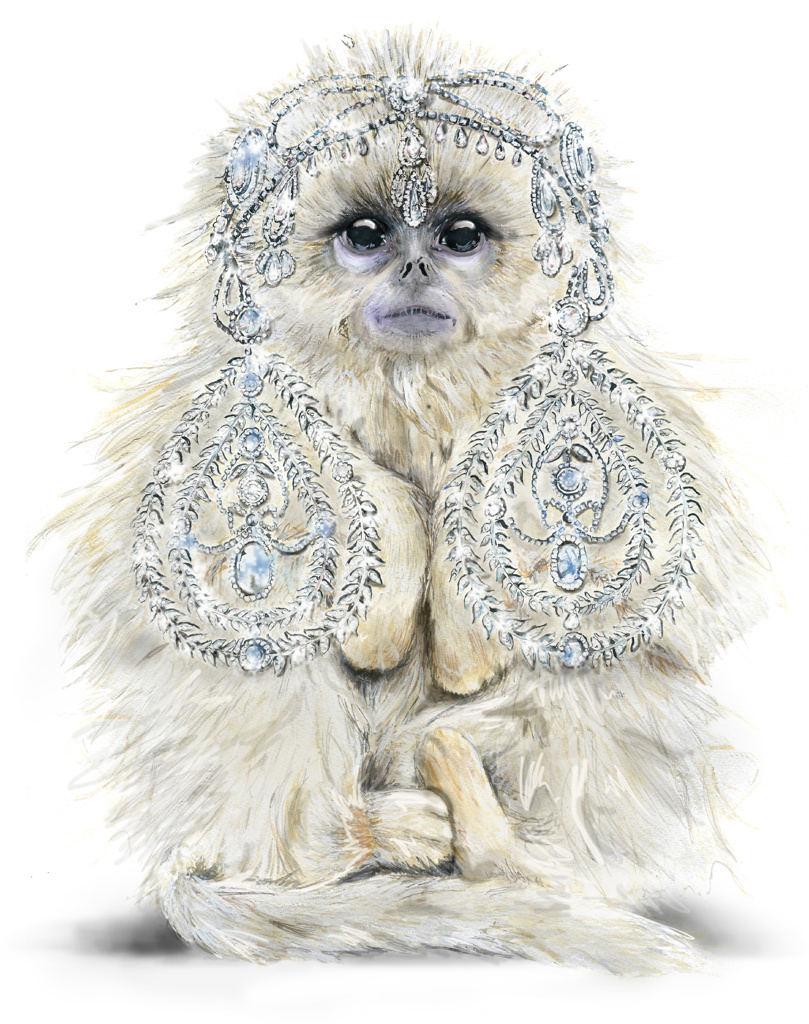 ---
Alla: Describe a real-life situation that inspired you?
Natalia: Now, more than ever, current world events have been moving me in a very big way. In the coming year, I hope that I can learn to infuse those emotions and positions on these events into my work.
---
Alla: What jobs have you done other than being an artist?
Natalia: Although art is my current obsession it is not my only obsession. Originally I went to school for women's wear design and I even developed a clothing line called Jheté with a friend. On top of design and illustration, I also take on freelance jobs as an assistant stylist. I really try to take on any jobs that keep me in the loop with other creatives like myself.
---
Alla: When did you realize that art must become part of the lifestyle?
Natalia: There was never really a specific moment where I realized art was part of my lifestyle because art has always been a part of my life.
From the time I was in 4th grade, I was enrolled in classes for the art and even created art outside of school.
---
Alla: Who is your greatest inspiration?
Natalia: My greatest inspiration is seeing people succeed at something that they are truly passionate about.
In the world where everyone seems to be working just to pay the bills it incredibly refreshing and inspiring to see someone who gets to follow their passions.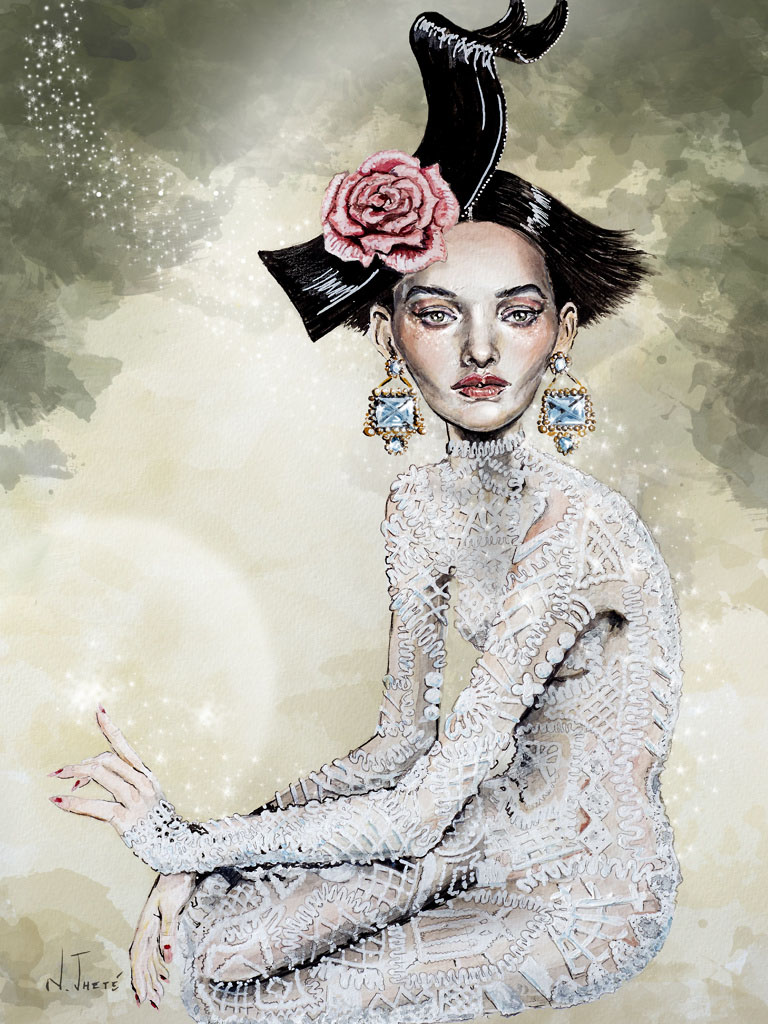 ---
Alla: What is your biggest achievement?
Natalia: I think my biggest achievement was gaining sponsorship from Grumbacher. Grumbacher is an American manufacturer of art supplies and they have supported me and my work since I decided I wanted to make illustration my main focus. Gaining that sponsorship was the beginning of things getting real.
---
Alla: Do you take part in art competitions?
Natalia: I have never been in an art competition before. It is not really something that I ever thought of and it kind of seems silly to me. Everyone interprets art so differently so how can it ever be truly judged.
---
Alla: What memorable responses have you had to your work?
Natalia: I've never really gotten a memorable response from my work. At most the best would have a be a good chuckle I received for my fancy monkey illustration. People really get a kick out of that one.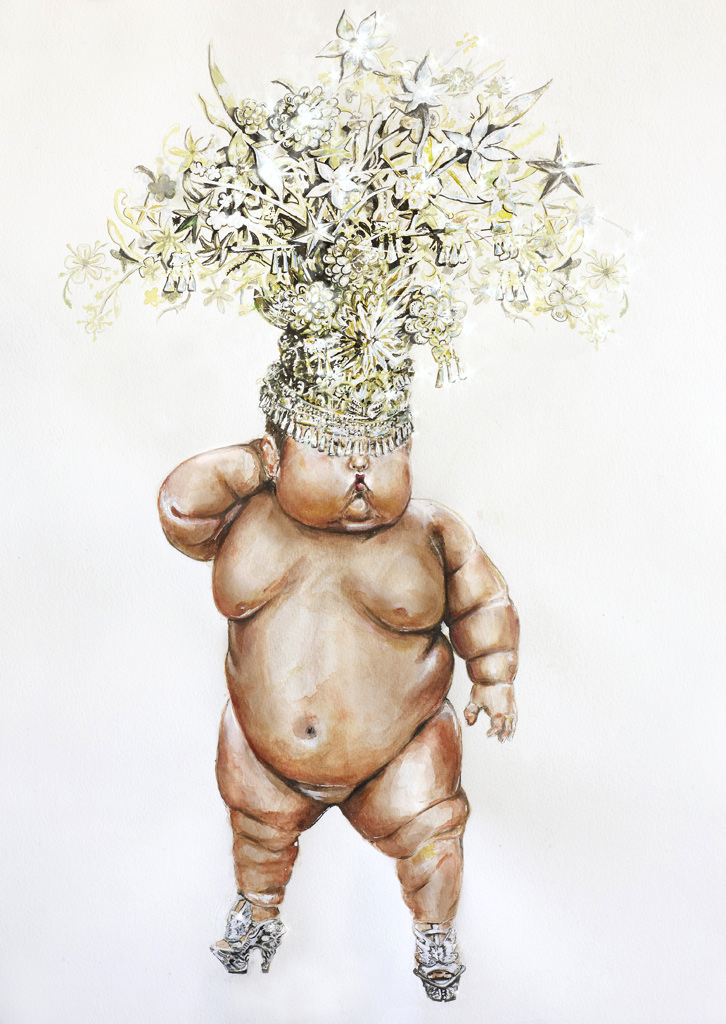 ---
Alla: What food, drink, song inspires you?
Natalia: So funny, you should ask this question as recently while grocery shopping I've found myself buying fruit just because it looks so strange. Rambutan is one of my personal favorites right now.
---
Alla: What do you dislike about the art world?
Natalia: I can't really say there is anything I dislike about the art world. I suppose I haven't seen enough of it yet to dislike any aspects but I am sure in a few years I'll have a long list.
---
Alla: What do you like the best about your lifestyle?
Natalia: The best part of an artist's lifestyle is the freedom you have. It is wonderful to be able to take my work with me anywhere I go and find new and exciting inspirations.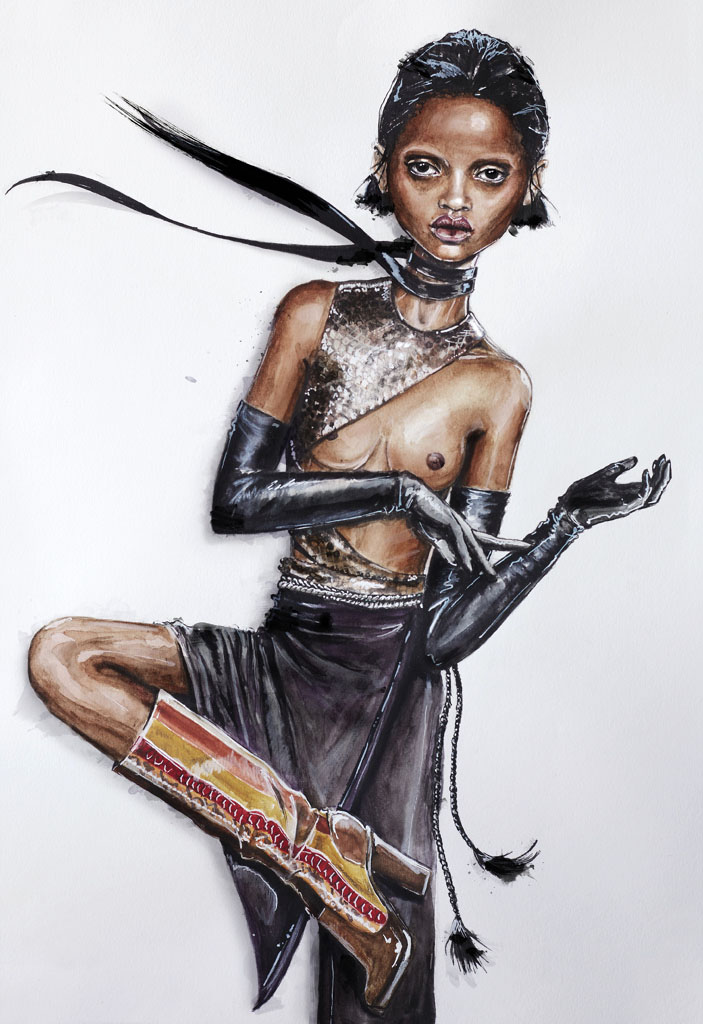 ---
Alla:  If you would ever become a movie director, what kind of movie you would film?Natalia: I myself am drawn to movies that have amazing visuals so naturally I'd love to do the same.
I'd love to create something that is surreal, sexy and a feast for the eyes.
---
Alla:  What is your biggest goal?
Natalia: My biggest goal will be to merge my background in fashion design with my illustration. I'd love to refocus on Jheté and incorporate illustrated textile prints.
---
Alla: Do you afraid of failure?
Natalia: To be honest I have never been one to fear failure. I have always believed that life happens as it is supposed to happen and you don't fail at things. I look at it as it was just never meant to be.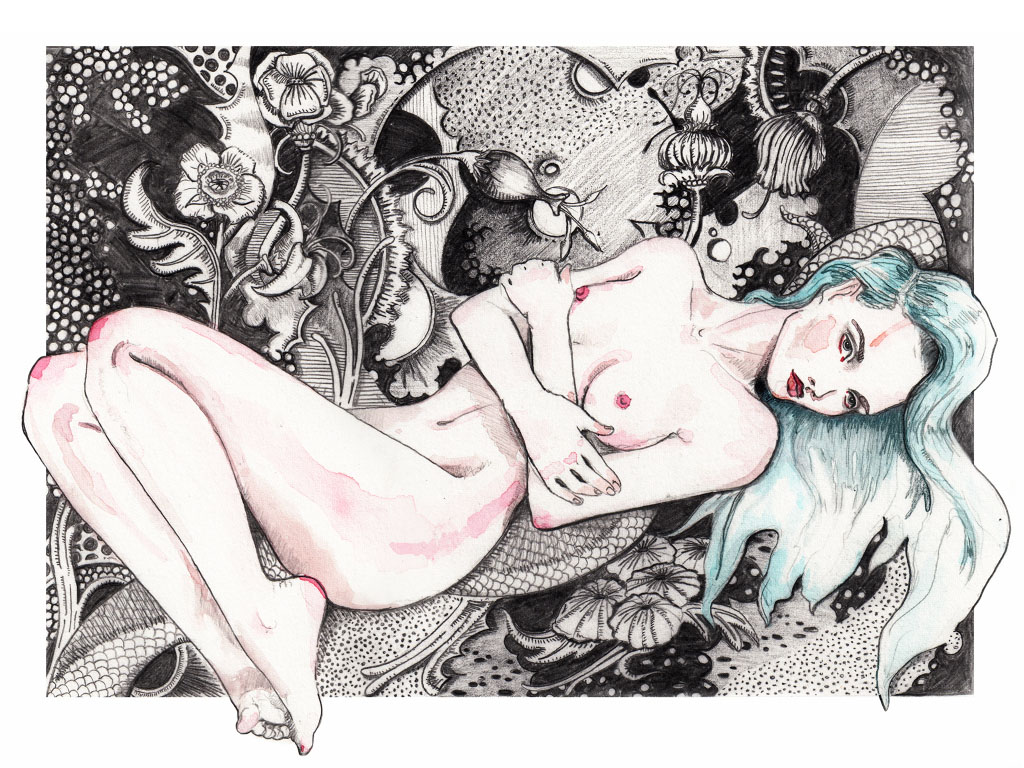 ---
Alla: What would you call the biggest adventure of your life?
Natalia: My biggest adventure in life has trying to discover who I am as an artist. It is an adventure that all artists take but you don't always find the answer.
---
Alla:  What art do you most identify with?
Natalia: I am not sure what style of art I most identify with but the genre that appeals to me most is surrealism.
I am drawn to its sense of wonder and excitement and I would love to incorporate those aspects into my own work.
---
Alla: What work do you most enjoy doing?
Natalia: I would have to say I enjoy doing fashion related illustrations the best. Having the opportunity to merge my interests in art and fashion just feels right to me.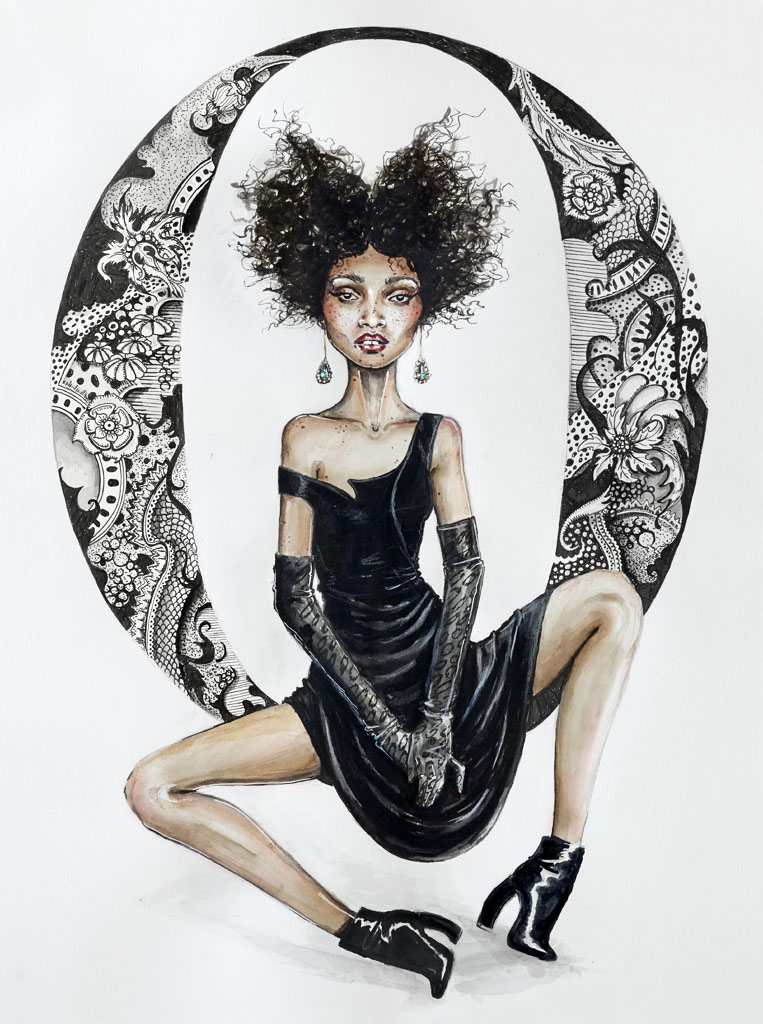 ---
Alla:  What's your strongest memory of your childhood?
Natalia: I am not sure what my most vivid childhood memory is. Oddly enough, for the most part, childhood appears as a blur to me.
---
Alla:  What's your scariest experience?
Natalia: My scariest experience would have to be being left home alone once as a little kid.
I remember listing to the bathtub drip and just breaking out in tears because I thought the tub would drip until the world was flooded. Thankfully that never did happen.
---
Alla:  What's your favorite artwork?
Natalia: My favorite work of art is a monkey I painted inspired by a famous photograph of Kate Moss by Annie Leibovitz. It is such a beautiful creature and it gave me so much Inspiration.
---
Alla:  What's your most embarrassing moment?
Natalia: My most embarrassing moment happened this past December. I went to a gallery opening of one of my favorite artist and when I shook his hand I turned bright red and couldn't speak. He looked at me as if I was a crazy person.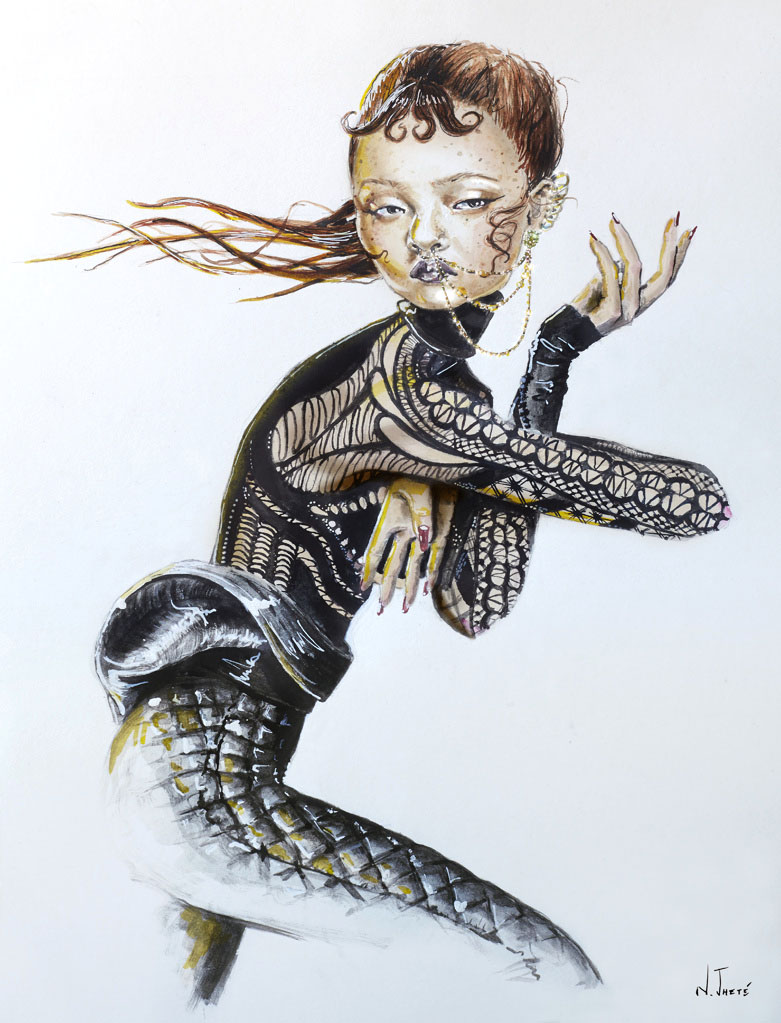 ---
Alla:  Favourite or most inspirational place?
Natalia: Although I have never been, I have a sneaky suspicion that the trip to Iceland would inspire me in a very big way.
There is something about the culture, history, and environment that really captures my attention. Hopefully, in the very near future, I'll have an adventure over there.
---
Alla:  Do you have any fears?
Natalia: If I have any real fears I don't think I know them yet.
---
Alla:  What is the process of creation? How do you create your illustrations? Natalia: Although my creative process is always changing there are two things that stay consistent:
I must have sexy music. Have inside of us, waiting to get out, is what's real.
I have to find a face that speaks to me as my inspiration. Usually, the whole painting starts with the face so until I find my muse there is nothing. No game plan, no ideas, no starting point. She inspires it all.


---
Alla:  What kind of software do you use to create your fashion drawing?
Natalia: My illustration is created using eco-friendly and sustainable watercolor products.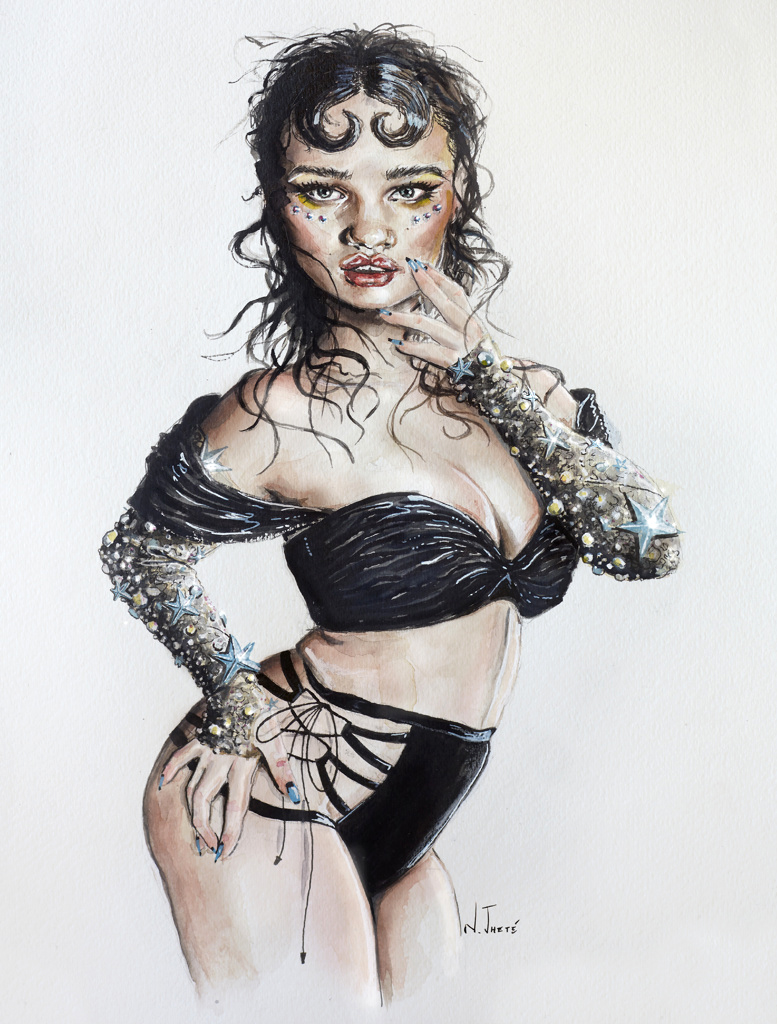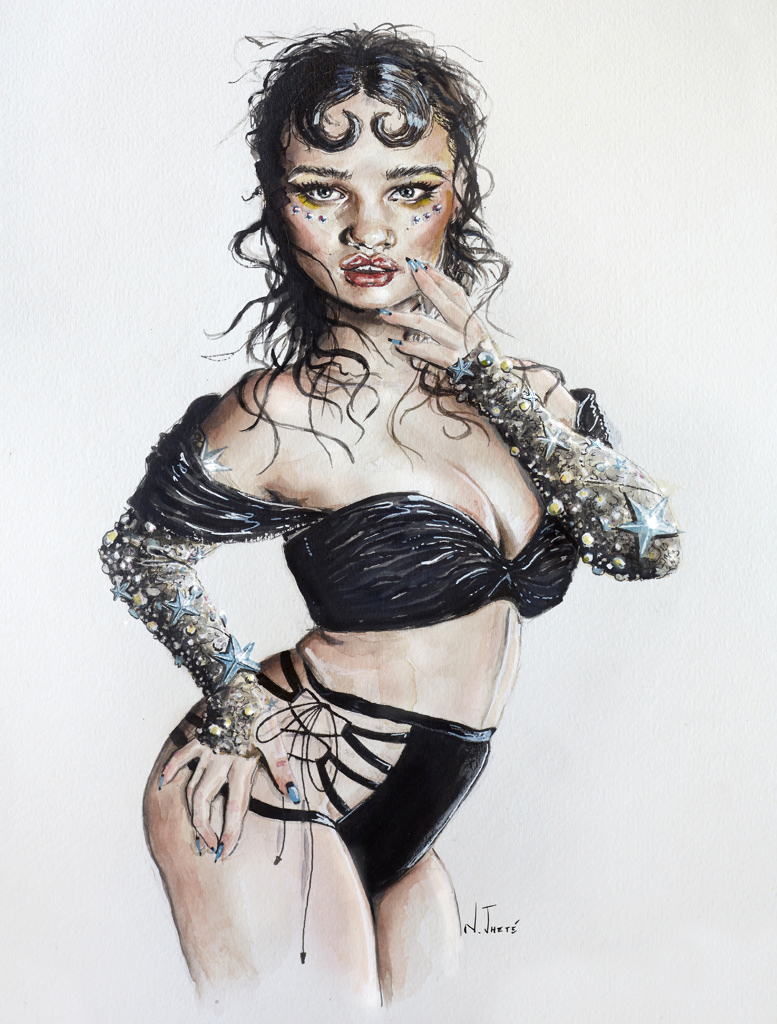 ---
Alla:  Is there some special technique you use for your  Fashion Drawing?
Natalia: There is no special technology that I use to create my art. I do everything by hand and eventually, clean it up a bit on Photoshop. I wouldn't say Photoshop is a special technology, though.
---
Alla:  Do you cooperate with well-known brands?
Natalia: Currently my goal is to collaborate with designers that are environmentally conscious, eco-friendly and sustainable. Although I have had that chance to collaborate with many talented brands they are all rather new and still developing their identities and place within the industry.
---
Alla:  Any suggestion you would like to give to those who would like to make art and their hobby a part of their lives?
Natalia: To anyone looking to make art part of their daily lives I would say never stop creating. It is easy to get distracted by the world and all of its issues but doesn't let that get in the way of expressing the story that you have to tell.
---
Alla:  What's the best piece of advice you've been given?
Natalia: The best piece of advice I have ever been given is to never stop creating.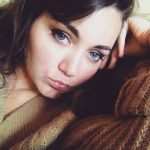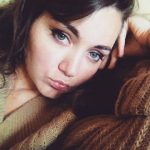 Those fashion illustrations are just a small part of Natalia's art. To see more of amazing Fashion Drawing please visit the website: www.nataliajhete.com
Stay tuned for Natalia's latest updates on Instagram 
@nataliajhete
and Facebook. If you have some questions contact Natalia via email: 
[email protected]
---
Thank you!