Which is the Graceland Tour the Best?
If you have decided to visit a home of the Rock`n`Roll King Elvis Presley – the mention Graceland, its a great idea!
Be sure this experience will become one of your best travel adventures. But first, I think you mind be interested to see my personal experience of visiting Graceland in Memphis and read the review before moving forward.
To investigate the details of Elvis Presley life from the place he was born to his beloved forever home Graceland I would suggest you get the best Graceland Tour. This tour offered by one of my favorite tour company – tours4fun.com. They provide a fantastic tour "Elvis & The Southern Sounds With Holiday Lighting At Graceland Tour." Click here to discover all the details about this fabulous eight days tour.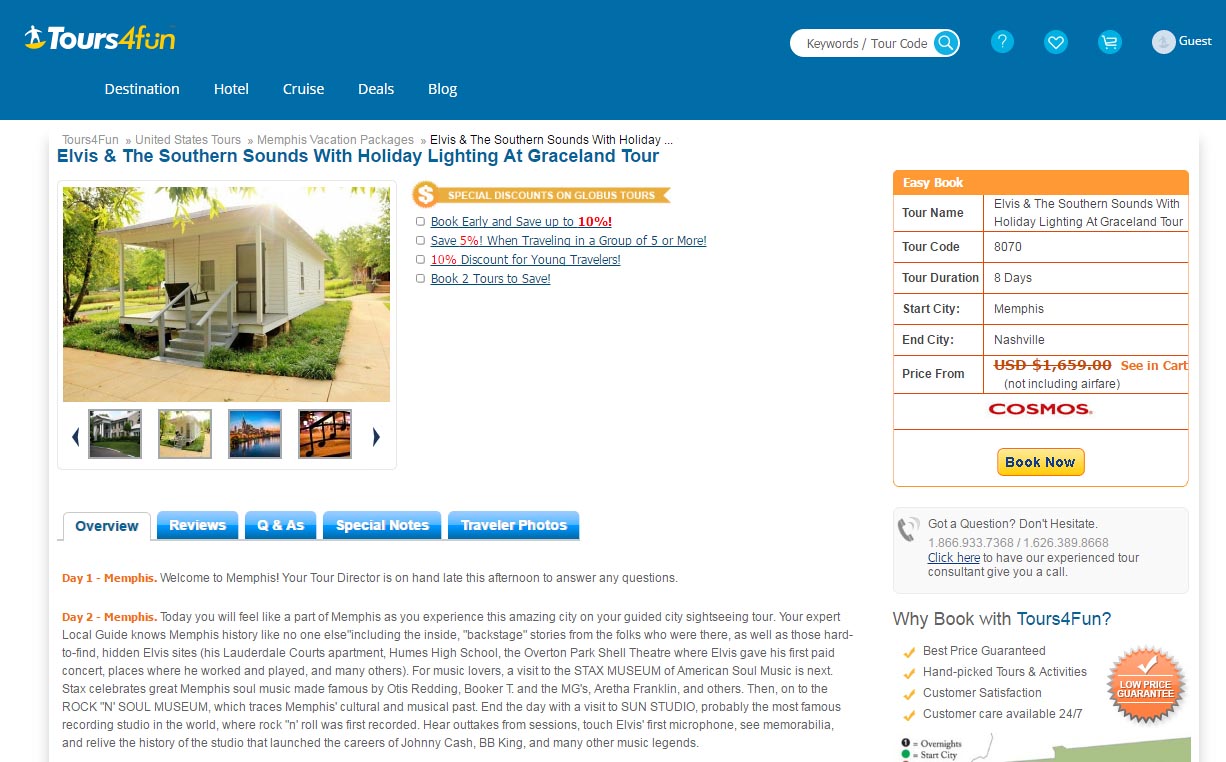 But first of all, you need to know where Graceland is located – in City Memphis, State Tennessee, USA. It means that you have to reach the city first of all and you have a few options to do so. In case you have decided not to explore Memphis and Graceland on your own.
1. Travel to Memphis, TN by Car
If you have decided to travel by car to Memphis you probably don't need any assistance in this case. One of my favorite app that every car driver suppose to have.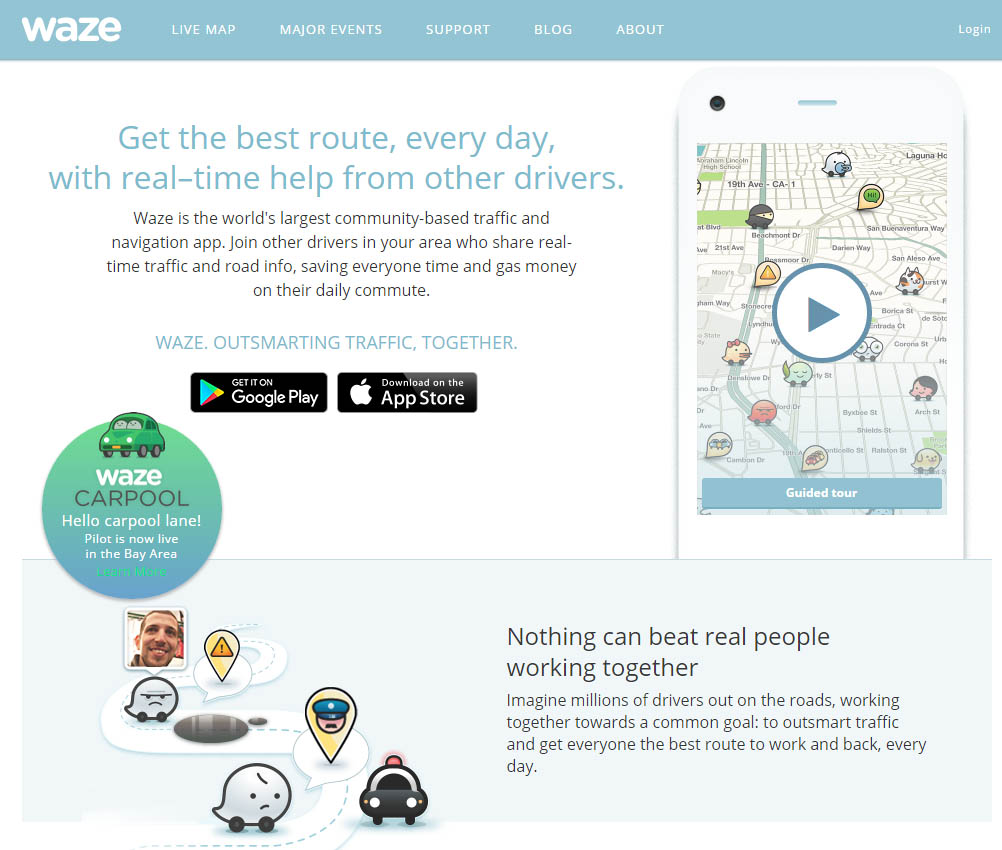 Waze app allows t drivers to know what is happening on the road right now. Helps to avoid traffic and helps to choose the best route with constant updates on the road, providing you with accidents, hazards and other happening on the road threats.
Website: https://www.waze.com
2. Travel to Memphis, TN by Bus
If you choose to travel by bus it means that you love adventures. Traveling by bus gives you great advantages depending on your departure destination:
1. You will no need to worry about parking;
2. You will not feel the tiredness when you reach your destination as if you would travel by car all night and you always can change your travel plans.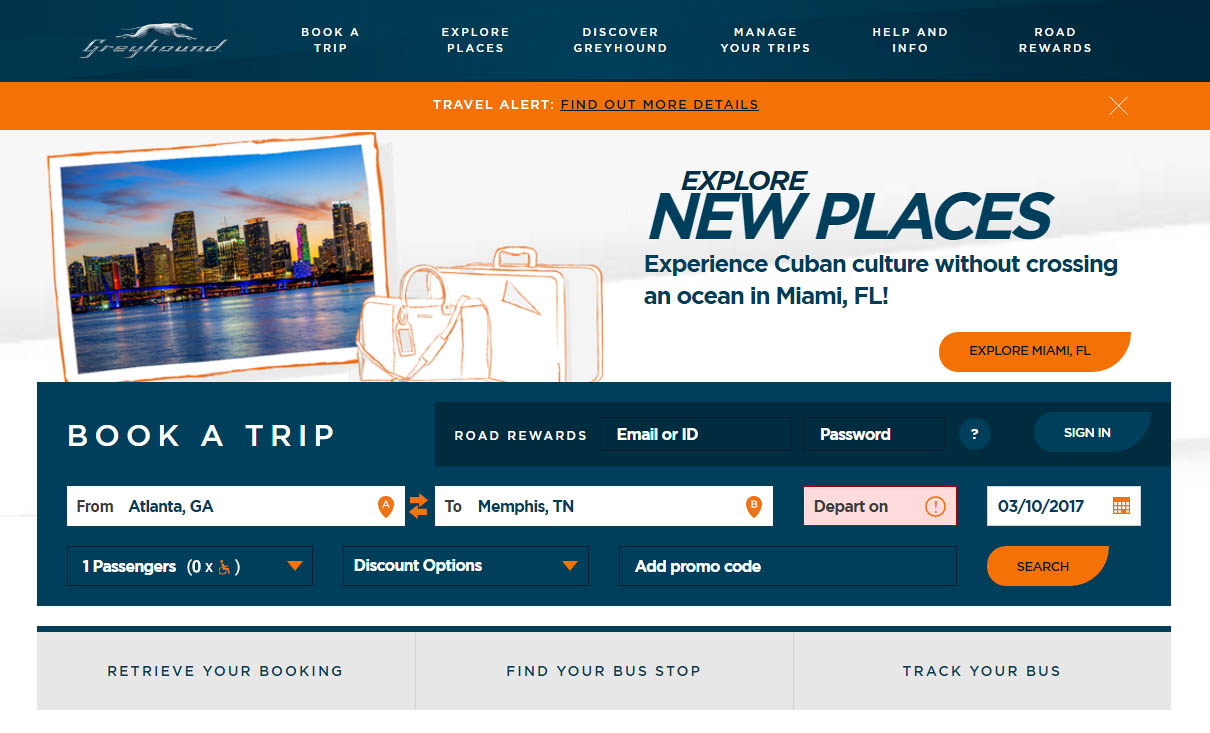 In this case, I would highly suggest you use the best American bus travel service – Greyhound. The bus ticket will cost you around 20-40$ one way approx – that`s a great deal! Plus you always can join a reward program and get your ticket for even less.
Website: https://www.greyhound.com
3. Travel to Memphis, TN by Plane
The easiest way to Reach Memphis in Tennessee is a plane. The best service to find the cheapest flight is www.skyscanner.com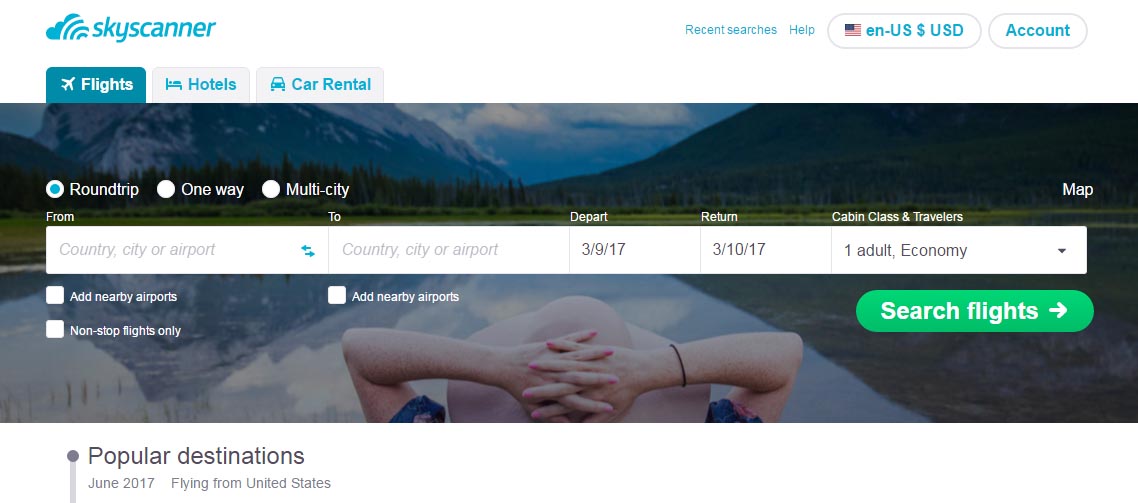 I hope you will enjoy your trip!