Charming Twins-Albino Blow Up the Internet with their Unique Beauty
Albinism is observed only in one person for 17 000 cases. But this case is even more unique as in the Brazilian family Bavar; two albino children were born – the twins Lara and Mara. Remarkable girls very quickly have attracted the attention of media and have become the media celebrities. This obvious fact has attracted the attention of the fashion industry as well.
Recently, the albino twins along with their sister Sheila, the twins took part in a professional photo shooting for Insanis, Nike, and Bazaar Kids.
Now Lara and Mara Bawar are 11 years old. They were born in the ordinary family in São Paulo, both with a complete lack of the melanin pigment. Their skin, their hair is completely white, although their facial features are very similar to their sister Sheila, who was born with black skin. Due to this, the sisters look like the film negative copies of each other.
Photographer Vinicius Terranova invited girls together with their 13-year-old sister Sheila for a professional photo shooting. As only the final pictures were published for the first time on Vinicius Terranova Instagram, they instantly received several thousand likes.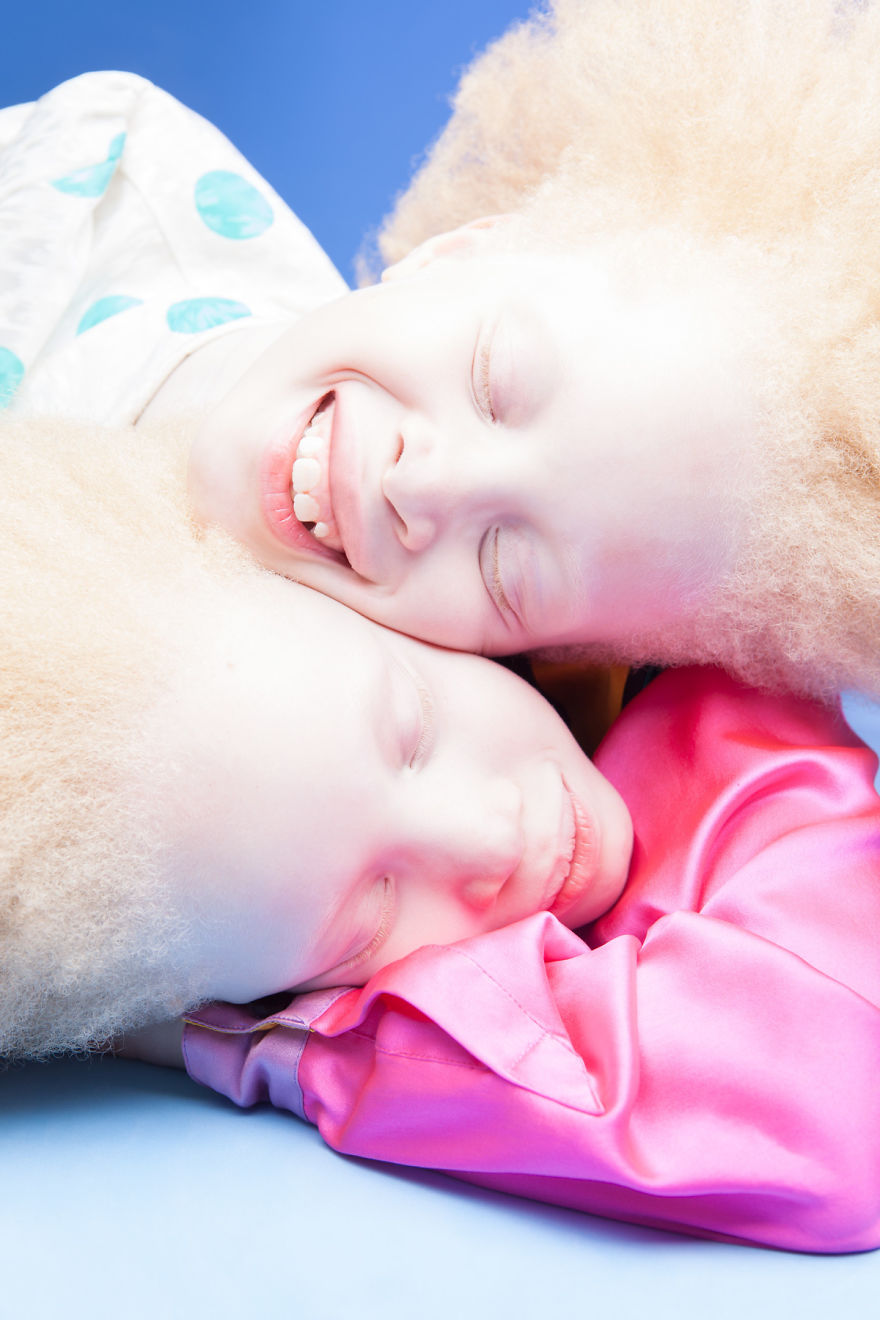 A series of photographs with Sheila, Lara, and Mara entered the photo project called "Rare flowers" (Flores Raras). The photographer considers these pictures to be the gem of his project. He says that: "For the first time I saw girls on video, they were just incredibly beautiful and talented, and I immediately wanted to work with them, they are very self-confident, very educated and they know how to work."
"Their beauty is not that much unusual as it is just sporadic. We are not used to seeing it every day, but it should be shown, it should be seen." This is a kind of a statement about how the diversity of beauty can exist, how magnificent and perfect it can be."
The 11-year-old girls themselves are very optimistic about their future. Now they want to become actresses and models. "I like to learn new things; I like to design dresses, I like to pose, play in front of the public." When I grow up, I probably will become a stylist", says the older twin sister.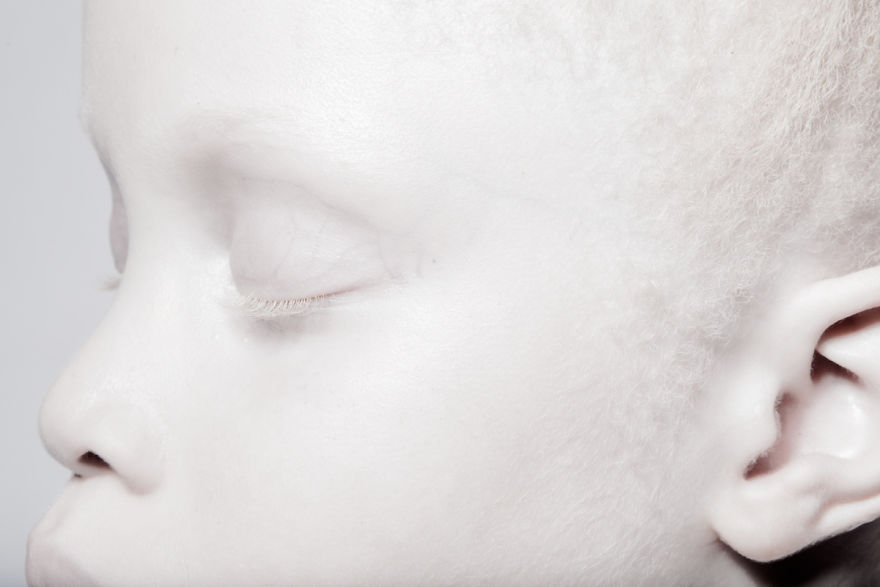 Lara, says that for them the albinism is beautiful, they like their skin, eyes, hair color. The skin and hair are just gorgeous, and when they apply makeup, it looks very unusual. The hair just perfectly fits with their appearance, they play very beautifully and yes, of course, they are very pleased to read good comments under their photos.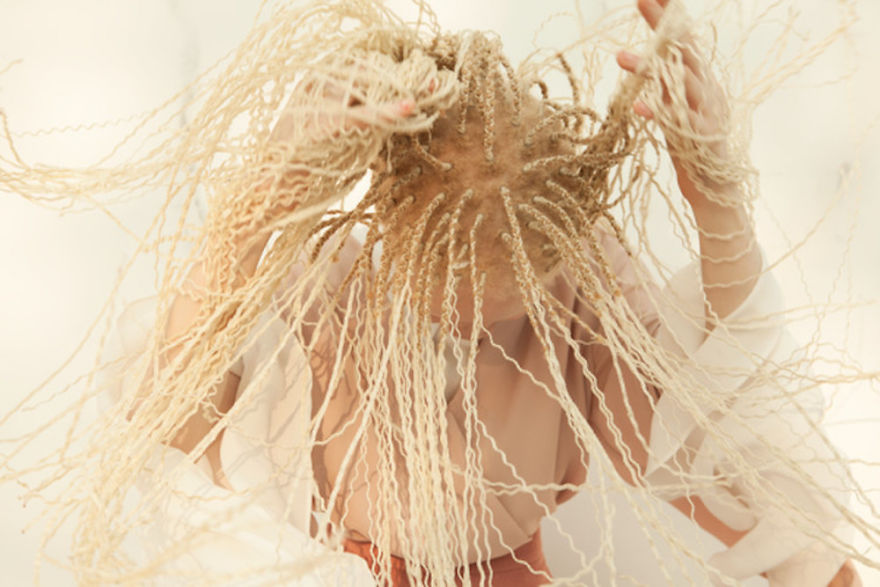 Despite the differences in appearance, the albino twins are very similar to each other and get along very well.
It is amazing and evident that both sisters treat their presence not as a defect, but as a beautiful gift that makes them unique. "We like to live with such appearance," Mara confirms this idea. "We like to stand out of the crowd, and we are happy that we have such a unique beauty."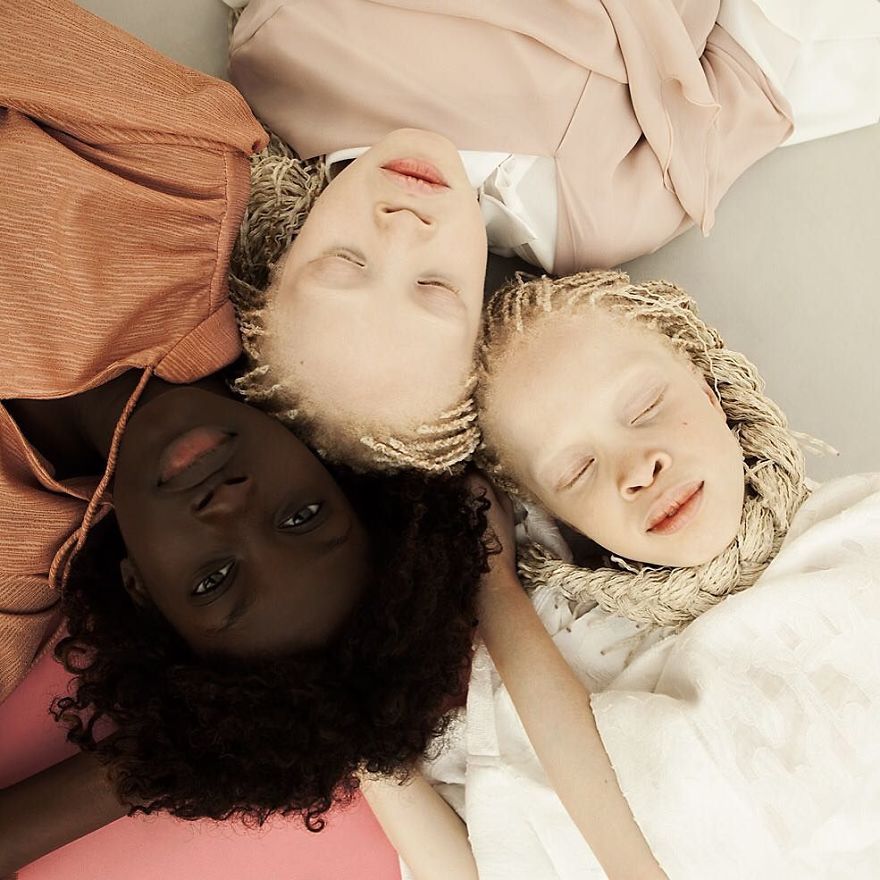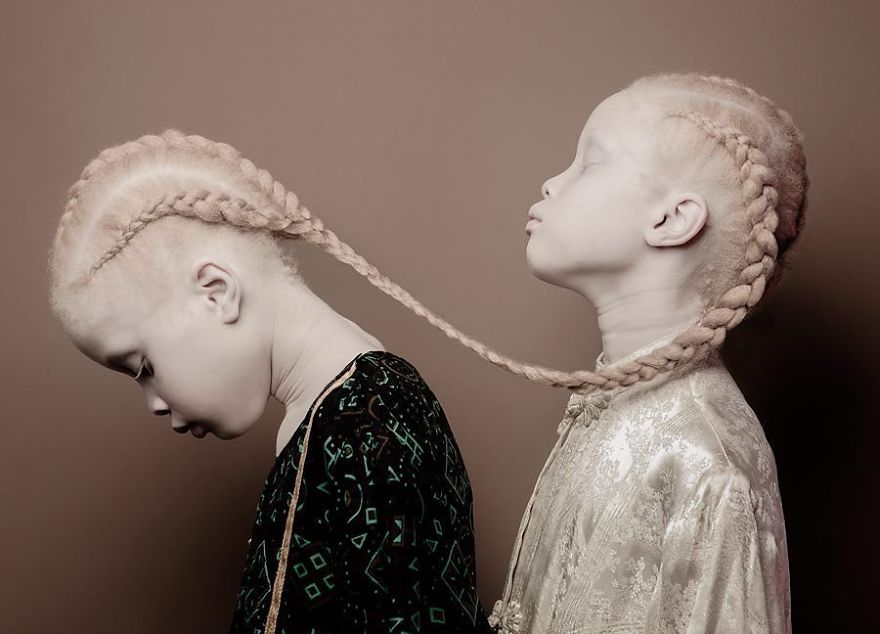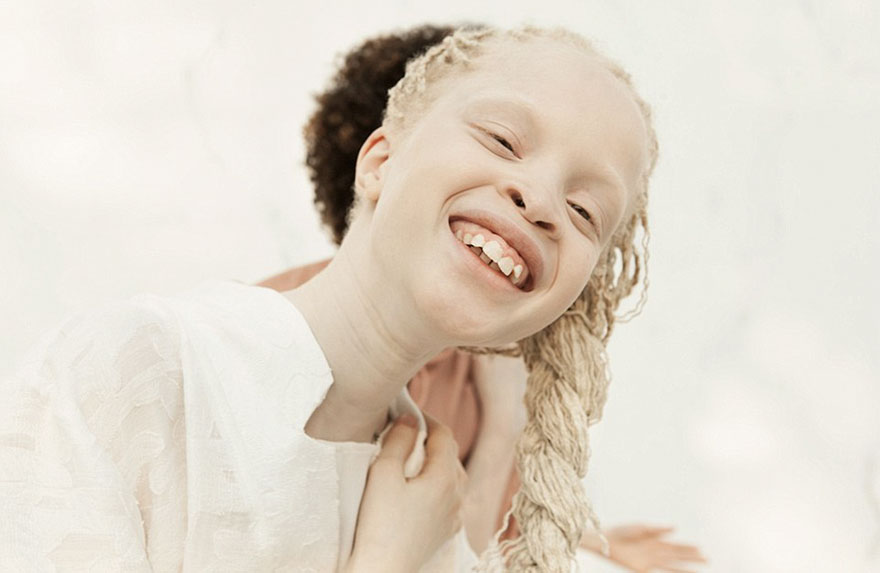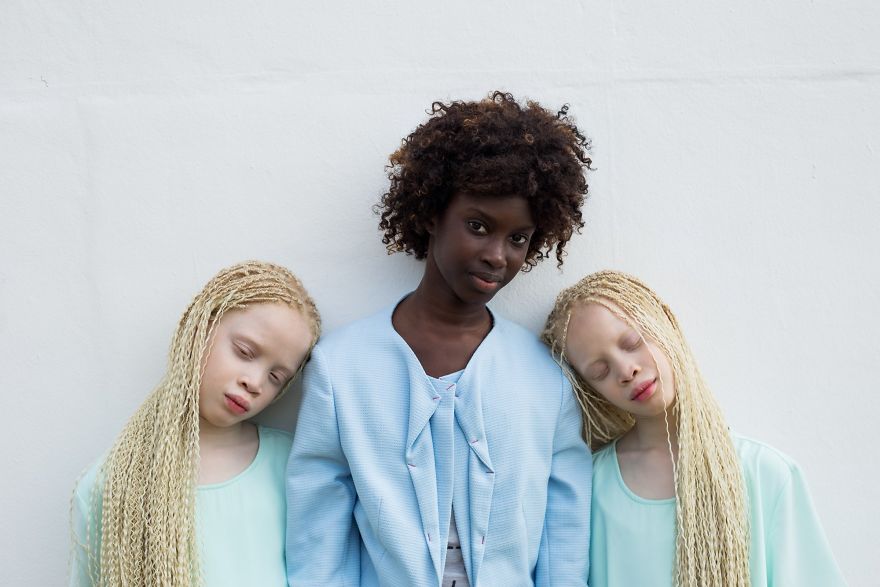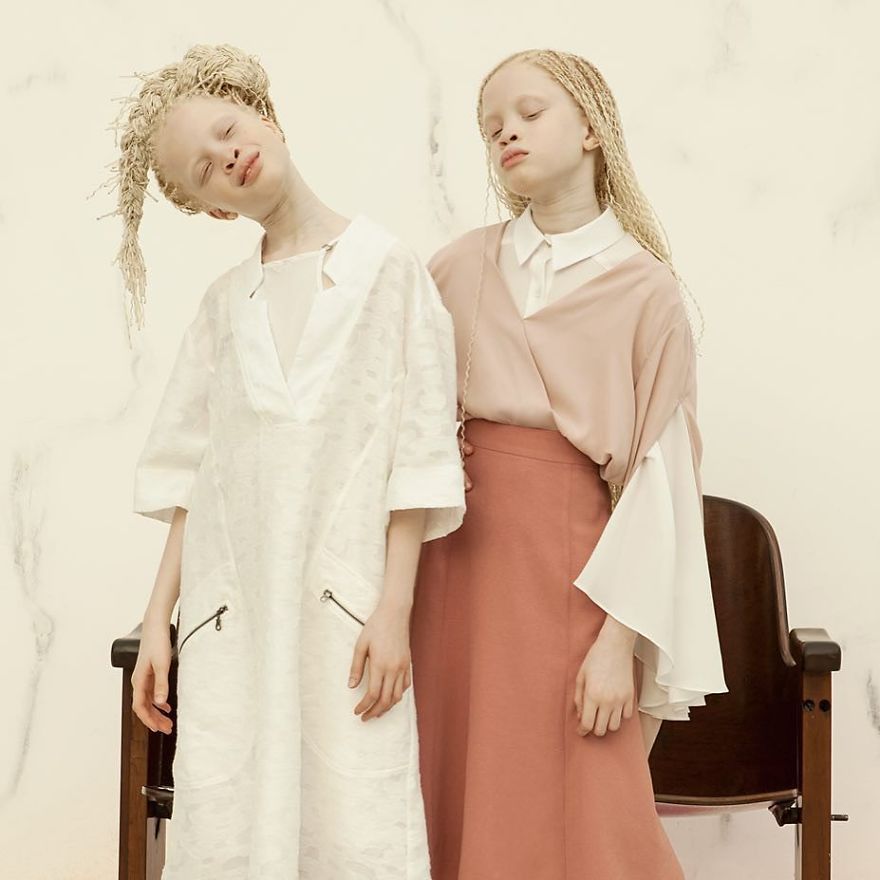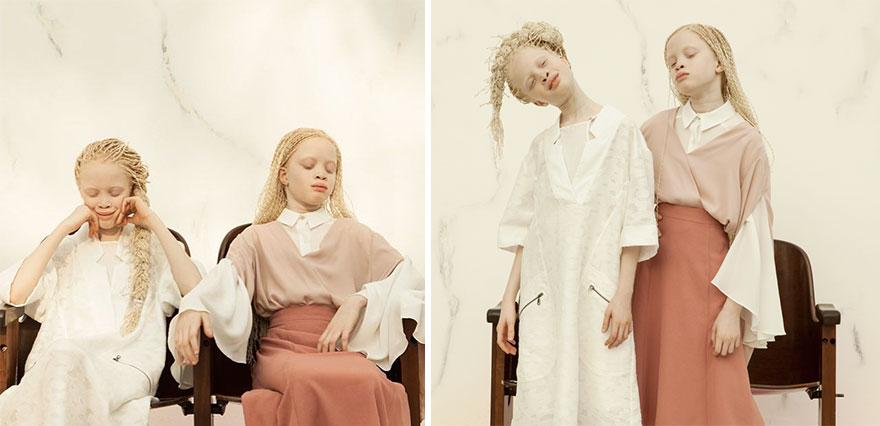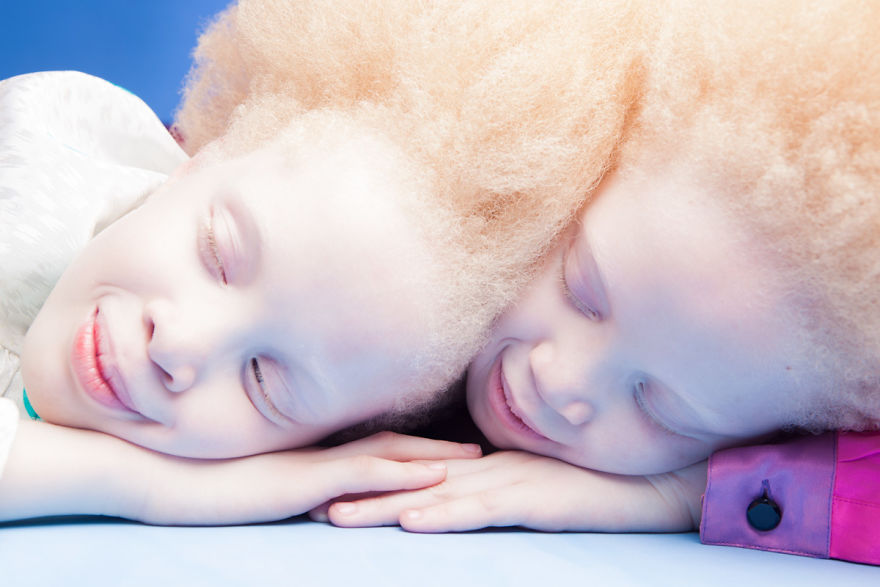 Have a spare time? Enjoy Cox Plate Betting with some of the best options today.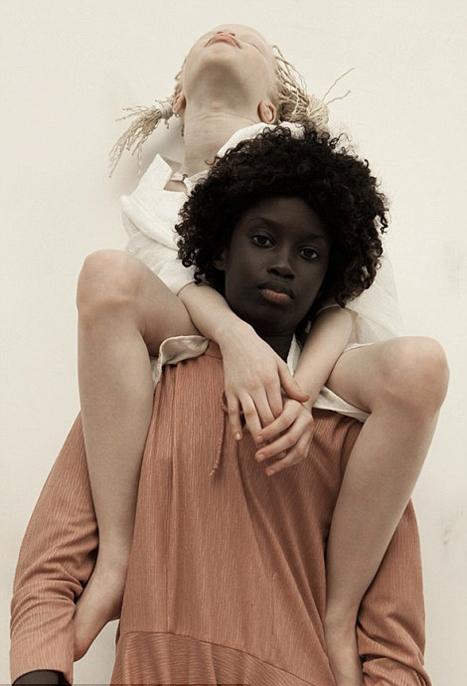 Despite the fact that the girls were born in Brazil, their parents are originally from Guinea-Bissau. For girls to grow up and live in Brazil has been a very positive experience – their family loves them, they are admired, they are complimented.