Top 3 Apps for Spontaneous Travels
You already know that I adore spontaneous adventures. Traveling has been my passion since I can remember myself. Living in the US opens an incredible opportunity to explore exotic and fabulous lands with a unique nature and identity. Just like my spontaneous adventure to the magnificent reservation of Cherokee, which is in North Carolina, and my meeting with the glorious Smoky Mountains was groundbreaking!
The Smoky Mountains are "Smoky" only in certain weather conditions. But I was lucky enough to catch those weather conditions and enjoy the natural beauty of this delightful creation of nature. This experience taught me something new and valuable, and I would like to share my wild and spontaneous travel experience with you. To be lucky, it's incredible; it's a real adventure full of joy.
To be prepared for unplanned trips, you don't need 100 apps to plan everything in detail. It would help if you were ready for any surprises that may happen. This kind of adventure is perfect for those willing to take risks. All you need is your state of mind, positive attitude, and only three applications you may need, yet not ten but just 3, and 2 of them you probably already have on your smartphone.
Saying this, I hear a song by a band called Crowded House is in my head -"Everywhere you go, take the weather with you"… and yes, because this is the most important.
3 Apps for travels to make your spontaneous travel unforgettable: Weather by WeatherBug
The first thing that appears in the morning in my hands is my smartphone. I turn off the alarm, read my social media, and then watch the weather. After all, I need to understand what I'm wearing today. I think it's quite a similar scenario for almost all of us.
I needed to find the most convenient tool for checking the weather on my phone because this is the tool I use every day. Like in my adventure to Cherokee, I was expecting the rainy days, and waiting for this kind of weather, I found a perfect weather app – Weather by WeatherBug.
First of all, it's free.
You can find the information about the weather now, hourly; in 10 days, you can also open this application in Google Maps (my other favorite app to use). You can see all the weather layers and everything you may think about. Super easy to use, and it gives you the most accurate current and future weather reports. See a few screenshots and get your app for free.
WeatherBug Android download | WeatherBug iTunes download 
Apps for travels: Instagram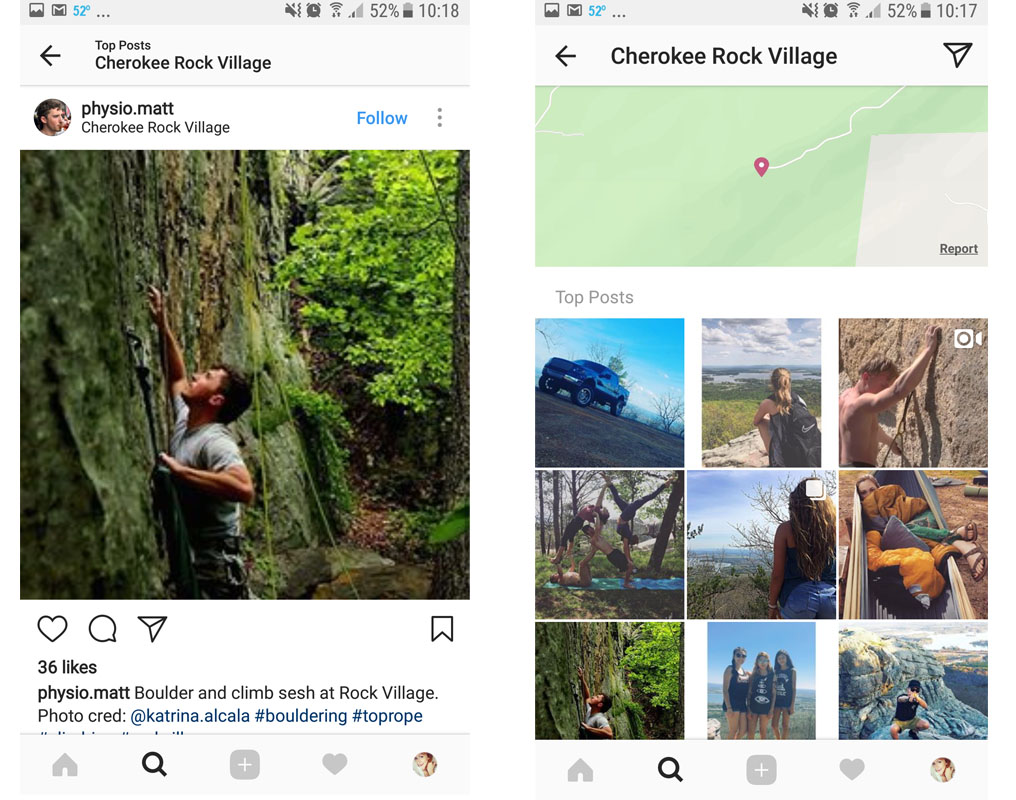 Another Free fantastic app for every spontaneous traveler. Instagram is one of the most loved social network communities and one of the most used applications when traveling – I live there! You can not just share your fabulous photos; you can also preview and discover some new places where only a few people were before. This app will allow you to investigate the place from different angles, find an undiscovered place, and make your perfect shot if you adore photography just like I do.
Or maybe it will help you get a negative impression and realize if you need to go there. I love asking people about a specific place in comments or sending a direct message. I have discovered a few fantastic locations and even found great friends.
Apps for travels: Google Maps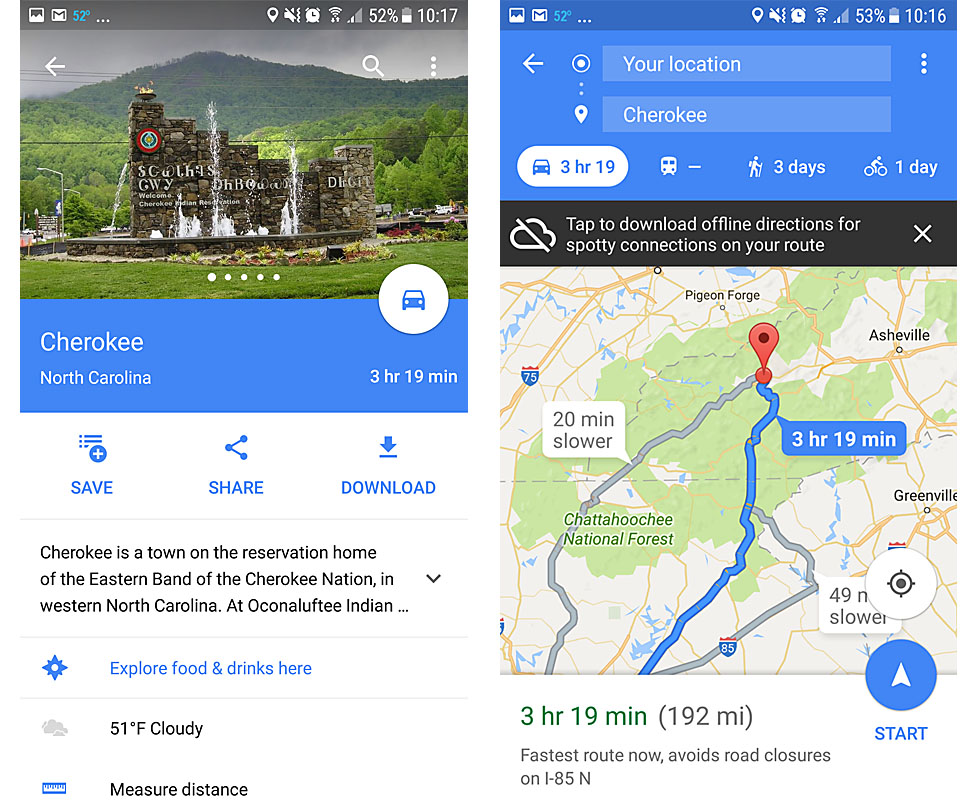 Google Maps – in my opinion, is the best offline and online map. It's hard to imagine someone who did not use Google Maps. It is a perfect route planning app that allows you to see an entire travel route yourself. Also, Google Maps can save your time by warning you of accidents or repairs on the route, automatically suggesting you an alternative way. The most valuable function of this app is the help in finding the right place to have a meal.
Hundreds of reviews will help you to save your nerves and dollars. This is an excellent navigation system with GPS for your smartphone. Yes, that's it! We were talking only about spontaneous adventures. If you plan a severe trip, you might get to add a few more apps, but I can assure you those apps will be enough.
Always leave yourself the "freedom to make a maneuver"! If you feel like you want to stop in the middle of the road somewhere for a little longer or visit a place you did not know about but coincidently discovered via Instagram, do it! Sometimes it's a real pleasure to go with the flow!
Follow the routes that locals recommend to you, try delicious local food, enjoy incredible landscape views, and discover new travel destinations not listed in any guidebook. Don't overload your smartphone with tons of unnecessary applications; live now, live an adventure! All that is an incredible reality and the essence of spontaneous adventures!
"Everywhere you go, you always take the weather with you…" Lyrics by Crowded House.