Raster and Vector Illustrations from Alberto Seveso
Alberto Seveso, a gifted illustrator and designer from Italy, has captivated the art world with his mesmerizing illustrations that seamlessly blend the realms of raster and vector graphics. Currently residing in Bristol, UK, Seveso's work stands out for its elegant originality and the remarkable execution of his artistic vision. His journey is even more intriguing because he is a self-taught artist who has never formally attended a university, relying instead on his independent creativity to forge his path.
Early Life and Inspiration
Before venturing into the art world, Alberto Seveso spent the first two decades of his life in Sardinia, Italy. Initially, his educational pursuits led him to a culinary school, a field far removed from his eventual artistic calling. However, during this time, he began to gravitate toward the fine arts, setting the stage for his remarkable creative journey.
In the 1990s, at the age of fifteen, Seveso started honing his creative skills by delving into the popular graphic editor Deluxe Paint. It was only later that he discovered the potential of Photoshop. This formative period saw the convergence of his two greatest passions: digital art and photography. With a unique blend of these two worlds, he carved a niche, merging reality with the digital realm. This fusion catapulted him to fame and earned him widespread recognition in the art community.
The Artistic Vision: Transforming Reality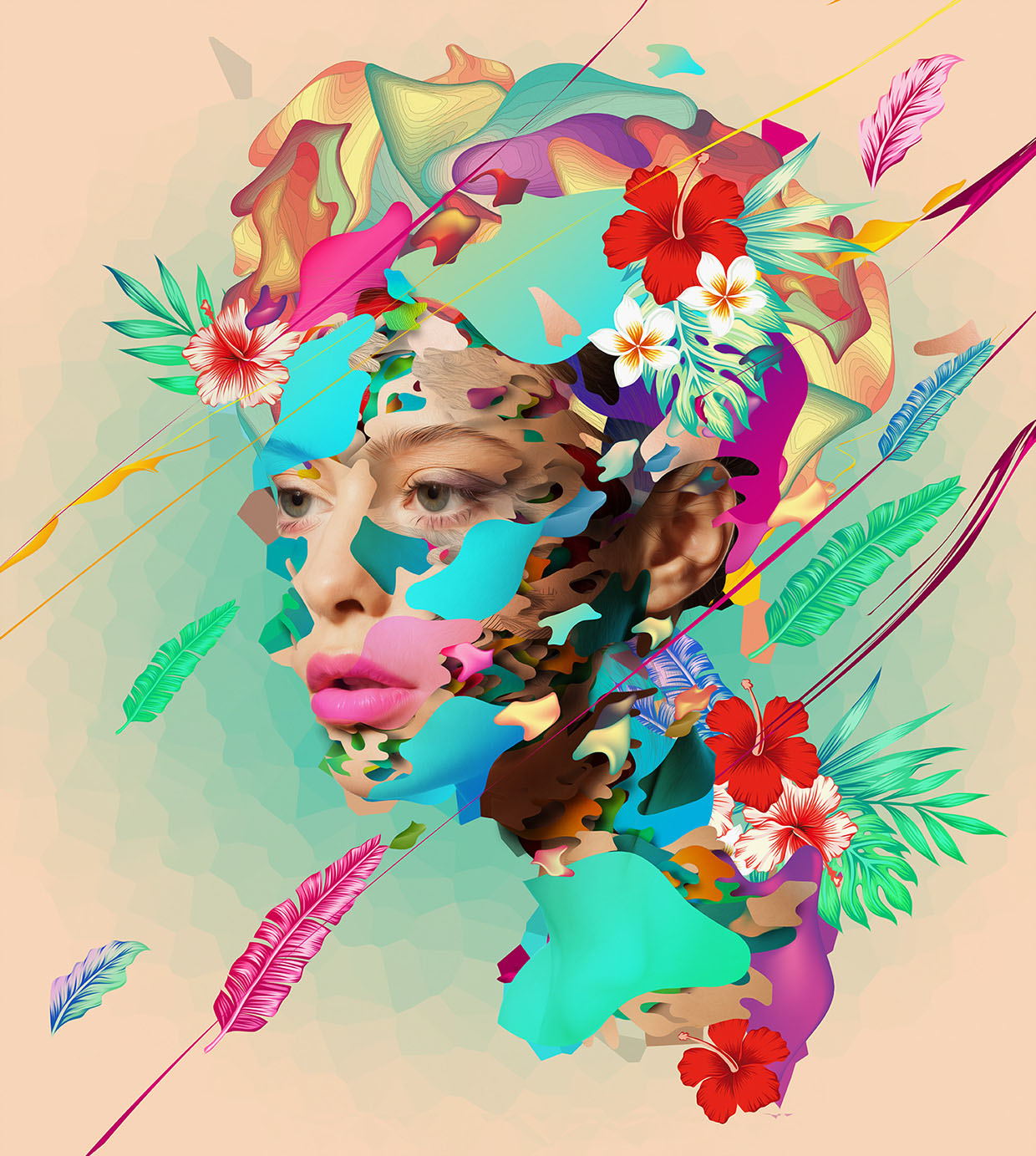 Alberto Seveso's artistic prowess shines brilliantly in his transformation of human appearance. Using photographs as his canvas and employing digital manipulation techniques, he reimagines the human form, imbuing it with an otherworldly, beautiful, elegant, and mysterious aura. One of his most pioneering concepts involved replacing human skin with intricate floral patterns, a groundbreaking idea that showcased his innovative thinking.
Boundaries do not confine Seveso's artistic palette. He continually explores ideas, forms, and colors, employing a dynamic approach to his craft. His works often involve removing or highlighting certain elements, resulting in a recognizable and vivid style that distinguishes him from his peers.
Pioneering "Dispersion" Art
The visual deconstruction inherent in Seveso's work played a pivotal role in giving birth to a burgeoning art trend known as "dispersion." In this style, elements of an image appear to disperse, creating an ethereal and captivating effect. Alberto Seveso is unequivocally the frontrunner in this trend, his innovative approach inspiring a generation of artists to explore the boundaries of their creativity.
Conclusion
In illustration art, Alberto Seveso stands as a trailblazer and visionary. His ability to seamlessly merge raster and vector graphics while transforming the human form into something unreal, beautiful, elegant, and mysterious has left an indelible mark on the art world. Beyond his artistic prowess, Seveso's journey from Sardinia to Bristol, his self-taught approach, and his pioneering role in the "dispersion" art movement serve as a testament to the boundless possibilities of human creativity. As we continue to witness the evolution of his unique artistic journey, we can only anticipate more groundbreaking and captivating works from this remarkable artist.