7 Things To Look For When Choosing An Altimeter Watch
Whether you are a regular camper, a hiker, or just an outdoor fanatic looking forward to experiencing some jungle or mountain adventure, an altimeter watch must be in your camping list.
If you are planning to visit Britain's highly isolated regions such as Burnbake Campsite or high altitude areas such as Newgale, Pembrokeshire for the first time, the last thing you need is an inability to figure out the right spot to set your tent. An altimeter watch uses atmospheric pressure to determine altitude, making it easier for you to maneuver your way throughout the jungle as well as to find a comfortable spot for your sleeping tent.
What is an altimeter watch?
An altimeter watch is simply an instrument used to track changes in altitude. However, it doesn't measure altitude directly. It is simply another version of a barometer that exploits atmospheric pressure changes to determine altitude changes.
Some altimeter watches feature a thermometer and a digital compass that enables you to evaluate your environment, to keep track of your location as well as the upcoming weather. Getting these sophisticated features at a price of $100 or less is no longer a dream.
You don't want to miss out on the best and affordable hiking watches that features all of these at Spot The Watch. In short, an altimeter watch or GPS tracking device allows you to navigate mountain peaks or travel cross country with limited risks. Here are some of the reasons you must include it on your camping list.
Reasons you need an altimeter watch when camping
Knowing your location – Even with a map and a compass, you might not be able to know your location on the map without knowing your altitude. Due to this, you won't be able to figure out where you should be going. An altimeter watch enables you to figure out your location by tracking the altitude of the area.
Locating water – When you are out camping in a snowy area, you might need to locate running water for personal use. Without an altimeter watch, you may have to travel long distances looking for water without success. With an altimeter watch, you can locate lower elevations to locate running water.
Know where to set your tent – Sleeping in high altitude areas might cause altitude sickness. Apparently, you won't be comfortable sleeping in such places.
An altimeter watch allows you to locate a suitable place to set your tent.
What to look for when choosing an altimeter watch
Display resolution
High altitude areas might compromise your vision, especially at night, making it harder for you to read and use your altimeter watch. To get an altimeter watch that will serve you anytime and anywhere despite the weather, you need to choose an altimeter watch with a high-resolution display for easy reading.
Sturdy construction
Camping or hiking can be rough sometimes especially when you are looking to have an adventure. If you have a delicate instrument in the name of an altimeter watch, chances that it will get broken before you finish your camping are high. So, go for something sturdier. When it comes to camping, I would recommend the one made of stainless steel.
Scratch-resistant glass
No matter how rough you want to get while camping, you need your altimeter watch to serve you for an extended period. You need a watch you can still wear even when you are not camping. That might be impossible if its screen is scratched and it looks old. When choosing an altimeter watch to go for the ones with a screen resistant glass.
An astounding design
Most probably you won't be keeping your altimeter watch to use on your next camping trip. You might want to wear it to meetings. Why not choose something that looks good on your wrist? Something more of a watch than camping equipment. Depending on how you are planning to use your altimeter watch, choose something that you will wear to any place without thinking twice.
Built-in GPS
Just like any watch, your altimeter watch might not read well, especially when the temperature changes abruptly. In most cases, you might need to calibrate it to get the right reading. If this happens when you are in the jungle somewhere, then you are doomed. The good news is, most altimeter watches are featuring a GPS receiver that will provide you with automatic calibration. When choosing an altimeter watch to ensure that it has a GPS. With a GPS, your altimeter watch will also be able to set time automatically.
Compatibility
Most probably, you will visit a new place. If you can't get someone to guide you when camping, you might have a hard time figuring out your routes. Luckily, most altimeter watches you will come across on the market are compatible with several operating systems.
Due to this, you can import important routes in GPX format from your laptop to your watch to use when hiking. Unfortunately, not all will work with iOS. If you will be using an iOS device, then it is vital that you seek a piece of advice from the dealer.
Distance tracker
Even when you are in a new place, you will want to explore the area. You will walk long distances hoping to find your way back to the starting point. Luckily, your altimeter watch can help you do this, but not all. When choosing an altimeter watch, you will come across those that feature cloud-based applications that will give you an overview of how you have been moving even after covering long distances. These type of applications allows you to track the distance you have covered making it easier for you to figure out your way back to starting position.
Additional tips when choosing an altimeter watch
Visit your local dealer – Most altimeter watches are slightly larger than you may think and more often, they don't fit women. If you do online shopping without research, you might have to return it back. The best way to avoid this is to visit your local dealer and try it out.

Ease of use

– The last thing you need troubling you in the middle of nowhere is an inability to use your altimeter watch to figure out your location. You need something with features that are easy to access and use. So, when choosing an altimeter watch, ensure you don't choose what will trouble you.

Bluetooth compatibility

– Most probably you won't be able to carry your laptop with you to the camping site. Your smartphone is much smaller so, it is easy to carry it. While in the jungle and you want to track your way back, you will have to download all your movement information to your phone so that you can track your way back. Bluetooth makes this much easier. So, choose an altimeter watch that is compatible with Bluetooth.

Price

– Just like any other product, there are those altimeter watches that are priced much higher than what is expected. Most of these watches come with features that might not be useful to you. What you need is a durable watch that will help you figure your way in and out of the jungle or mountain and help you make a good camping decision.
The Bottom Line
Camping can be fun, boring, or terrifying depending on how you plan it. Without the right gear, there is always a high chance you will get stuck somewhere. Luckily, there is no restriction on what you can include in your camping list. An altimeter watch is just a small instrument that will help you a lot in the jungle.
Unless you are on to something riskier than a jungle adventure, this is the last gear you want to leave behind. However, not all altimeter watches on the market are equal. When choosing an altimeter for camping or hiking it is important that you pay close attention to useful features that will help you maneuver in and out of the jungle with limited risks. Use the tips above when choosing an altimeter watch and realize how fun your camping or hiking experience can be.
Bio: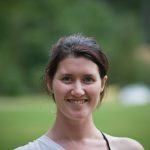 Christina is a young blogger who is very passionate about her work. Her long experience as a blogger made her an expert on different niches like home, outdoor, lifestyle, leisure, etc. As a blogger, she believes in quality content and backs up all of her posts with relevant research information.
It is her goal to share this quality information in the form of guidelines, reviews, lists, and other types of blog posts to her readers. She believes in constant exploration and evolution as a blogger. You can learn more about Christina at Rainy Adventures