How To Choose a DJ Controller-Computer
Choosing the right dj equipment finance is the first and most crucial step toward successful music production and mixing. With many choices out there, it is hard to just put the finger on what to buy.
There are different options and brands for every budget. What makes the difference is the kind of specifications and hardware features that you get on the type of controller you buy.
Considering that you need to take your DJ'ing to new levels, you need tools that can deliver optimally, which is why you need to set aside some money for DJ equipment costs and invest in things like controllers with pro features and options. Here are some of the things you should consider when choosing a DJ controller computer.
Number of channels needed
Most DJ controller computers offer either two channels or four channels. This translates to having 2 or 4 decks to mix on. If you are a mobile DJ, then a two-channel controller is a good option.
Club DJs are better off with four channels. It is important to note that four-channel controller computers will work with DJ software to support that mixing provision.
What formats will you be using?
Many of the best DJ controllers under 500 with 4-channels like Traktor Kontrol S4 provide external audio sources such as Compact Disc sets, Turntables, and computers.
These sources can be connected directly to the controller through several input options on the mixer. The best DJ controllers under 300 with channels like the American Audio VMS2 have a similar feature, but they are widespread.
There is a great benefit DJ'ing from a digital format since you get to leave all the bulky record boxes and CD wallets and hit the gig using a single hard drive, SD card, or a thumb drive.
You can also use your computer or tablet to store and play your favorite music with all the convenience you can find. You might also like: Consider a DJ headphone or a studio headphone is a right choice for you.
What's your kind of software?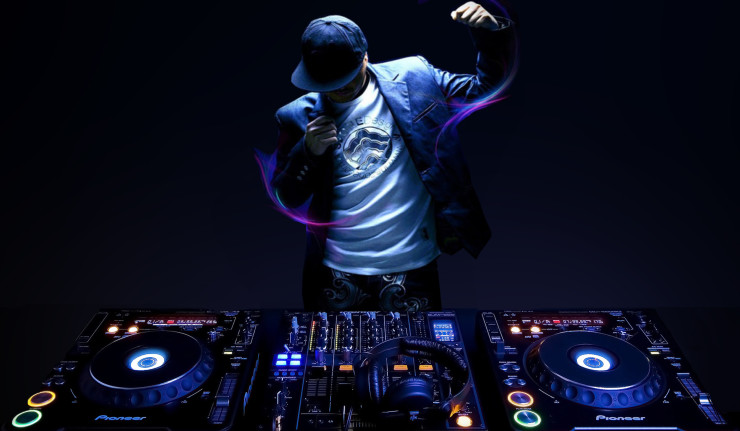 The majority of the DJ controller computers in the market can be configured to work with some of the best and most popular DJ software out there. However, it is important to consider the software you will use.
More often than not, the designers of DJ controller computers have particular DJ software in mind. Because of this, most controllers come with some version of the software in the package. The packaged software is usually a lighter version of the real thing. High-end controllers, however, go with the full version of the DJ software.
Every DJ has their preferred software, which should determine the kind of hardware you buy; for more details about DJ equipment, check Tucker & Bloom DJ record bags.
The kind of music you play
This may come as a surprise because technically, you can play any music using any DJ Controller computer. The thing, however, is that certain controllers have additional and exclusive features that are more favorable to given genres of music.
If you are into playing dance music, for instance, you are better off with a Numark Mixtrack Pro 2, which has MPC pads that can generate effects that are perfect for dancehall.
DDJ-Ergo by Pioneer has very touch-sensitive jog wheels, which makes it ideal for scratch-acholic DJs. It is important to take your time to ensure the controller you are getting will do just what you want it to do.
Your budget when you know how to choose a DJ controller-computer
It is not a utopia that we live in, so the question of budget is quite important. We should consider a budget highly even though we can hype and jibe about the best high-end controllers with pro features. Getting a proper controller shouldn't be so expensive; at least, it should be cheaper than getting a couple of turntables and a mixer.
Reviews can help you get the best DJ controller computer for under $500 and $300. With proper research and patience, you can check a good piece of DJ equipment for your art.
Takeaway on
How To Choose a DJ Controller-Computer
So there you go, what you need to consider when buying a DJ controller computer. New models are being released with every wake of the day, and many other factors keep changing. However, with these tips, you can rest assured that you will get only the best possible.