Designing The Perfect Dining Room
Dining rooms aren't given the type of attention people give to their bedrooms. They would only look at a dining room with a big table in the middle and some chairs attached to it.
However, with the right combination and contrast of chairs and tables, you can make a dining room worth showing off to your family, relatives, and friends. Creating a rainbow combination of colors with décor and chairs is a great way to have a quaint and colorful dining room.
Choose the chairs of colorful material, which should also be transparent. Whether round or square, a glass table would be a perfect choice when you plan a dining room design. Of course, if you did want to go down the more traditional route with your dining room, a large oak dining table would probably work well with the room.
It is better to keep a colorful tray in the middle of the table and have some bright fruits in it at all times. Walls don't have to be colorful: plain and soothing paint would be just fine. However, an unusual painting on the wall would complement the whole décor perfectly.
Furthermore, it must be made sure to keep the room well-lit at all times in the daytime and with a natural-colored light bulb at night. Such decoration of the dining room would have your guests thinking and kids loving forever.
Dining room furniture ideas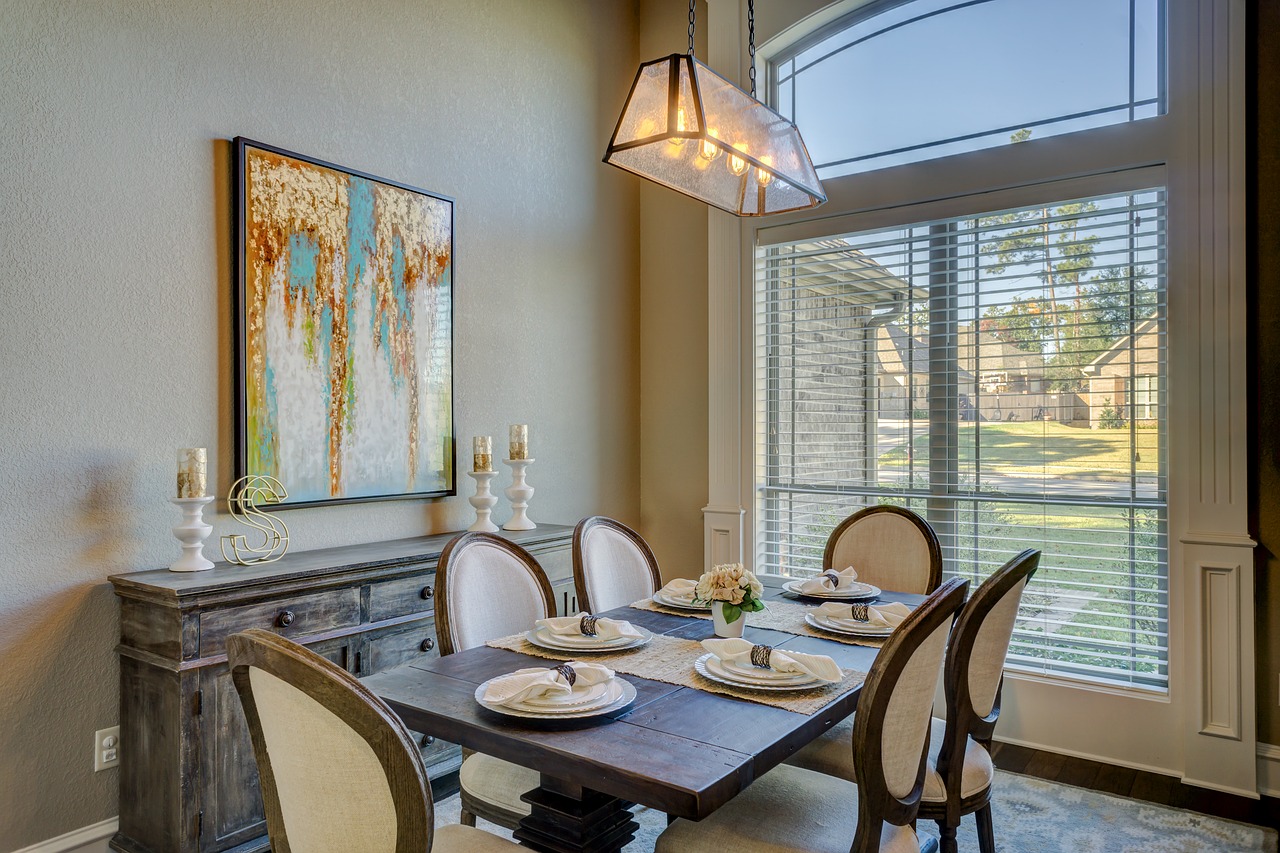 A dining place should always be firstly comfortable and secondly beautiful. Whenever you buy furniture for your dining room, you have to prefer comfort and beauty. You have to go for comfort first because people eat at the table and have many important discussions while eating. And it should be beautiful because it will represent you. Sometimes it becomes hectic when selecting chairs. If you want to
keep your dining room spacious, you will need to look for a normal chair size. Of course, the number of chairs you want with the table can be increased or decreased having kept the guests in mind.
 What kind of furniture should you buy?
You can get your dining room space while setting the chairs closer to the dining table. Armless chairs take less area than armchairs. You can also go for armchairs if you have quite a big place in your dining room. Armless chairs will depend on the size of the room.
Measure the room and then go for the number of chairs you want. People usually keep the chairs separate, and they set them before dinner. You first ask yourself whether you like casualness or not before you make up your mind to do these settings.
Dining Room Design: How to Choose the Right One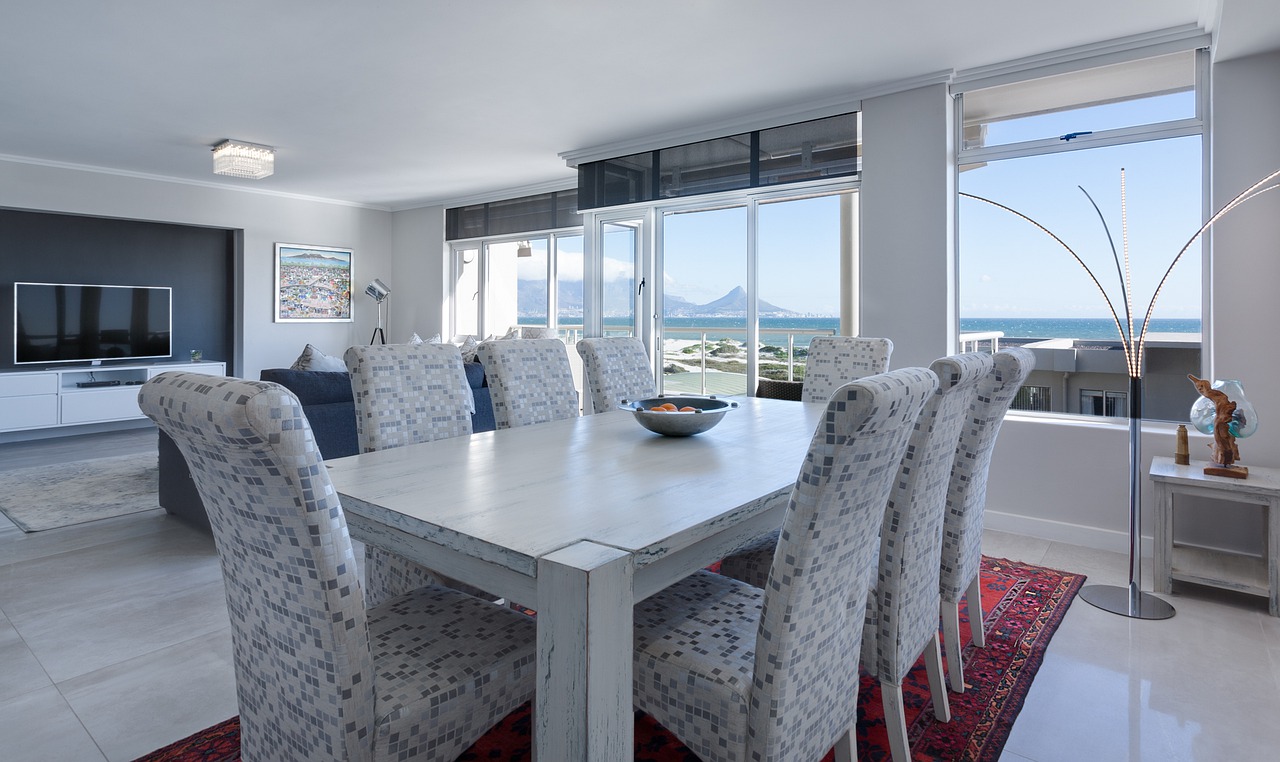 Choosing the best dining room furniture sets is easy as it only requires chairs and a table. The number of chairs will depend on the family members, but adding a few more for unexpected guests is good.
You can keep the dining room spacious and elegant by keeping the pieces of furniture to a minimum. If you have storage problems, you can add several built-in shelves to solve them. It would help if you also kept in mind that the quality of the furniture set should never be compromised. Ensure to get the dining room furniture sets from a reliable store only to avoid investing your money in items that are not worth it.
If you have a small dining area, decorating it is not hard, and it's less expensive as well. On the other hand, if you want a formal dining area and a bigger space, you need to invest in more expensive sets to decorate it.
The furniture set should include a bigger table that can accommodate up to 6 persons. A buffet table should be included, and you need to provide a baker's rack, a separate bar set, shelves for storing items, decorative vases, and a plant stand.
Comfort is another important factor that should be considered when choosing a furniture set. Since the tables and chairs can be made from various materials such as metal and wood, you can ensure that whatever set you get will look good in your dining room. Pick a dining set that speaks of your personality and meets your requirements.
Don't judge the furniture set by its appearance alone, but if they suit your taste. By doing this, your money will not be wasted on dining room furniture sets that do not meet your requirements and taste.
About the Author: Carol James is an EssayLab psychology department writer and senior editor. She has an MA degree in social sciences and is an excellent specialist in this field. Carol works with numerous materials on the subject and is eager to share her knowledge with our readers.