New Jersey's Online Gaming Market has Back-to-Back Record Months.
Online casinos are alive and well in the state of New Jersey. Atlantic City is known for its hot games but the online venues are showing their worth in a run of record gross revenues for two months straight. As of February 2018, the New Jersey regulated the market for online gambling brought in an astounding $21.99 million. The month of January saw stellar returns but February trumped it by $29,785. The market is firm and on an upswing.
Good news for the newcomers
The latest online casinos preparing to join the crowd are Ocean Resort and Hard Rock. Thee two newcomers are in the process of preparing for their launches later in 2018. They join the well-established Golden Nugget, Resorts, Borgata, Caesars, and Tropicana. It looks like these two are entering the fray at the right time.
Powerful growth in New Jersey online casinos
The leader of the pack of licensed online casinos was the Golden Nugget, raking in $7.88 million. Under its large umbrella are Betfair and Sugar House. Not bad for a group effort from the trio. The Golden Nugget online casino has cornered a certain aspect of the market. They not only have three online venues for betting, they are the only online casino operating in New Jersey that provides live dealer games in the online environment. This definitely gives them an advantage over those that do not. Unlike some of the others, however; it doesn't offer poker.
Borgata came in second place with a revenue of $3.79 million with just over half a million coming from its online poker rooms. Resorts is a strong third with a revenue of $3.78 million and just under $700,000 generated from its online poker rooms. The Tropicana Casino places fourth as a strong player in the game, with revenues of $3.35 million. Caesars is fifth, but certainly not a small contender with a gross revenue of $319 million.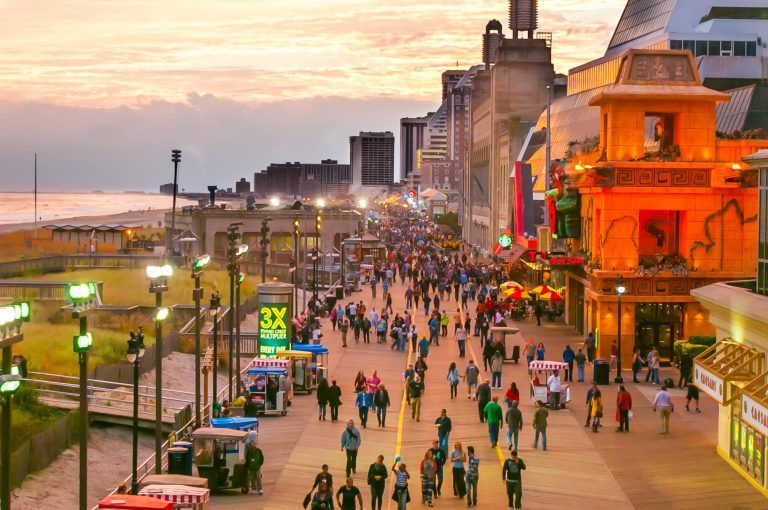 Why the recent upsurge in online casino use?
Online casinos are seeing tremendous growth in their banking months because they offer solutions to the problems found in bricks and mortar casinos. Players gain immediate access to games they want to play without waiting for access to a table or machine. There is a wide assortment of gaming choices in the online environment and the fun can be had from any location with internet access. You don't have to drive for miles to find a casino. You can play from the comfort of your own home.
Users can play for fun to test out the games before deciding to bet with real money. There are thousands of gaming options whereas, in local casinos, you're limited to the games that the establishment has on hand at the time. There are no long cash-out lines and you can play any time of the day or night. In short, online gaming is more convenient.
Will the current growth continue?
According to Anirudh Vashishth, Casino Editor of BonusSeeker.com, there is still a lot of room for growth in his opinion. He uses Golden Nugget's recent success as an example. He believes that there is still a lot of room for growth in this niche.