Beginners Guide to Forex Trading Help or Do You Need Forex Regulated Broker
Do you have an interest in Forex trading but don't know much about it or where to start? We'll give you the Forex trading help you need. Forex is an abbreviation for foreign exchange. Forex trading is one of the oldest financial trading businesses.
Trading has evolved over the years to become a lucrative undertaking. What exactly is Forex?  Finding Forex trading help that is easy to understand is sometimes hard. Here are some important insights.
Forex Trading Help 101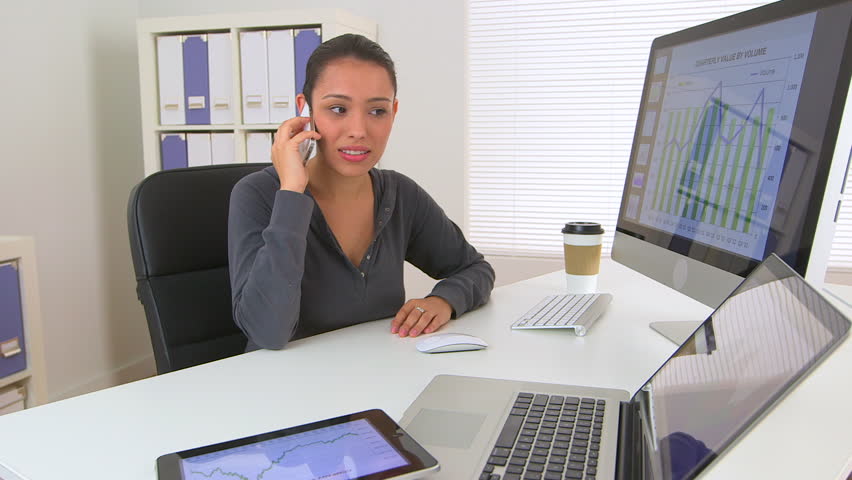 We start by first conceptualizing the foreign exchange as a very large marketplace where currencies are the tools of the trade. Currencies need to exchange hands to make it possible for international trade to go on smoothly. Here is a scenario that you might need to consider.
A person living in the US may want to import goods from France. One will need to pay for the cheese in Euros.  This means that the US resident will change his bucks to Euros at a certain exchange rate.
The same applies to British tourists touring Egypt. On arrival in Egypt, he will certainly need to exchange his British pounds for Egyptian pounds. These scenarios form the basis for foreign exchange.
The primary need for currencies and their exchanges makes Forex the largest single financial market in the world. Forex trading is also the most liquid market around the globe. Uniquely, the market does not have a central regulator or marketplace, and you always can find forex brokers to help you out,
Currencies are traded over an electronic network. Transactions take place over a computer network. It is open 24 hours a day, five days a week. The major financial market players include Tokyo, Sidney, New York, Frankfurt, Tokyo, and London.
Each specific time zone is thus applicable to specific players. When a trading day comes to an end in the New York market, a new session begins for Tokyo, Sydney, and Hong Kong. This is the driving force that makes forex trading extremely volatile and active.
Making Some Profit
According to top forex brokers, you have engaged in selling or buying goods in your local market in one way or the other. The commodity usually has a buying price and a selling price. In forex trading, a pair usually has a bid price and an ask price.
The bid price is usually the lower price, while the asking price is a bit higher. The difference between the bid and the asking price makes some profits for the broker. Let us expound more on how one makes profits in the Forex pattern day trader.
Consider a pair like USDJPY. USDJPY stands for a combination of the US dollar and the Japanese Yen. Supposing you buy the pair at 130.01 and the pair rises to 130.22, there will be a difference of 21 points in the values.  This is known as a pip difference. Pip's difference is what you make in profits.
Understanding Charts
Forex trading is done from a chart that keeps us updated with price movements. There is a single chart for every tradable pair in the Forex. The chart moves in three ways. It can move up, down, or sideways. Determining the movement direction of the chart forms the greatest part of trading Forex. The chart is presented in the form of bar graphs or line graphs. Forex charts can also be presented in the form of candlesticks. Candlesticks from the easiest way of understanding charts' movement, or you need a Forex regulated broker.
How to Determine Chart Movements
Different traders have their own ways of studying and determining chart movements. There are several methods by which one can work with the graphs. They include:
Price action
Technical trading
Fundamental trading
Others use custom made indicators.
What Is a Technical Indicator?
A technical indicator is a set of digital instructions that give signals if the market movement satisfies a set of conditions. An indicator is based on a mathematical formula. Examples of the Metatrader 4 platform's indicators include the alligator, moving average indicators, and exponential moving average indicators, among others.
Fundamental indicators are purely based on political, economic, and natural happenings around the globe. Remember that Forex is highly affected by the mentioned factors above.
Huge impact news may have positive or negative influences on certain pairs. For example, during Brexit, senior officials' announcements regarding the process had a really huge influence on the Great Britain pound.
Fundamental indicators are also driven a lot by the economic calendars of different countries around the globe. Such an economic event is the Non-Farm Payrolls. Non-farm payrolls come every first Friday of the month. During the announcements, any USD pair moves very quickly.
Getting Started
Learning forex is easy and straightforward. What is next after learning? Many beginners find themselves at these crossroads.  If you are still looking for a regulated broker, you should check out this website. Remember, Forex is done online, so you can certainly get a broker online.
Once you get the skill, you should focus on getting a good broker to work with. Remember, Forex is done online, so you can certainly get a broker online. Brokers can be reviewed from different sites on the internet. Forex trading information is easy to get on most sites online.
Among the things to consider when choosing a broker is the ease of withdrawing your profits, tight spreads, and the reputation of the company. You also will want to know if the broker is properly regulated to ensure your funds are safe.
Funding Your Account
Once you are sure about the Forex regulated broker of your choice, you will need to fund an account with real money. Forex investment is determined by the number of funds you upload to your account. Money management is also key to ensuring that you don't easily lose your funds. Small account holders may consider smaller lots in their trades.
Good to Go with Forex regulated broker
Consistency is key in forex trading. Get a trading plan, perfect it, and stick by it. Ensure that your losses are manageable and minimal and that profits surpass losses. Beginners are also advised to invest amounts that they are comfortable losing without much stress.
If simple forex rules are followed, making easy with consistency becomes easy and enjoyable. Perhaps you then might want to become a full-time trader. The forex trading help is purely educational and shouldn't be used as advice for placing positions.  Contact us for more insights on forex trading for novices.