How to Make Your Daughter's Prom Night Memorable
The mother-daughter relationship is a special one, which is why you should do all you can to make the key moments in her life special.
This means helping make the day as easygoing and fun as possible, yes, but it also means spending that time together that makes your relationship so perfect.
Mothers are a source of inspiration, which is why you should help make every milestone in her life special with these top tips:
Help Her Find the Perfect Outfit
The first step to any successful prom is to find the perfect outfit.
Prom dresses are in a league of their own. It is one of the few nights in one's life that you can wear ball-gowns and over-the-top outfits, and working together to find the perfect outfit will help make the milestone just that more special.
There is a great variety of options out there in terms of prom dresses, regardless of style, color or size.
Instead of rushing around trying to find an ideal dress, look online for inspiration to get you started, and you can click here to see some of the plus size proms dresses there are on offer.
Dressing for your body shape means choosing dresses that were made with that shape in mind.
It's the best way to look your best and feel great too.
Host a Party
What's a prom without a before an after-party? One way to make such a milestone more special is by hosting a great party for her. You can do this without being too overbearing, either.
All it takes is a few classy decorations, some bite-sized snacks, and great music.
Another way that you really improve the quality of the party is to create a photo wall. One of the best aspects of prom is, after all, taking all the photos together.
By creating a photo wall, you can create a fun and exciting backdrop for your daughter and all of her friends to have fun with.
All you need to do is head down to your local craft store to pick up the necessary supplies.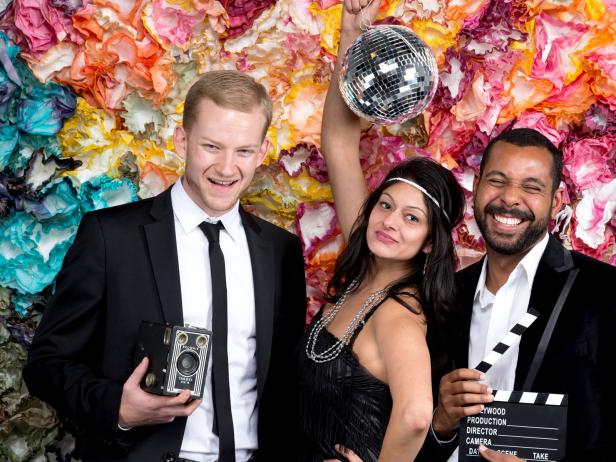 Prom Night: Spend Quality Time Together
Last but not least, spend quality time together. Go get your nails done before prom together, go enjoy a spa day together, or be there when she gets her hair done, and so on.
Work on creating the photo wall together or planning the party for her and all of her friends.
You don't need to do all the work yourself, and by working on these projects together, you can really enjoy the quality time together.
A mother-daughter relationship is so special, and by bonding with her during this fun experience, you can make memories that last a lifetime.
Prom can a fun experience in every girl's life, but only if the experience itself is a positive one.
By helping her enjoy it no matter what, you can make the day special and rewarding one she can look back on fondly for years to come.