Why You Should Hire a Professional for Property Maintenance
You're probably wondering whether or not you should hire a professional to perform property maintenance on your house or investment properties. Take a look at why it's a good idea to skip the hassle and hire a pro instead.
Has your house maintenance list gotten absolutely out of control?
Whether you're trying to maintain your own home or doing property maintenance on one of your investment properties, it can be a real challenge to keep up with everything that needs to be done.
When you own a home, you need to mow the lawn, clean the gutters, trim the trees, powerwash the patio and walkways, keep your HVAC system up and running, clean your chimney, and do so much more. It can be almost impossible to keep up with it all.
Fortunately, you can get help with home maintenance. There are professionals you can hire at every turn to tackle any job you want, and there are many advantages that come along with hiring the pros to help.
Here are some of the reasons why you should bring in professionals for property maintenance.
They Will Get Property Maintenance Jobs Done Right the First Time
No matter how handy you might be around the house, you probably don't know how to maintain and fix everything inside of your home.
But when you hire a property maintenance professional, they'll have the experience it takes to take care of whatever you need to be done. More importantly, they'll make sure it gets done right so that you don't have to worry about it moving forward.
A professional can tackle any task that might arise. From fixing a leaky pipe to figuring out why the A/C won't kick on, your entire home will be covered.
They Will Come to Your Home Quickly If You Ever Need a Repair
There are going to be times when you need to have emergency maintenance done in your home. A plumbing problem might suddenly pop up, or something else might randomly stop working.
If you're home and have the time to fix it, it might not be a big issue. But if you're not around or, worse, if you're out of town, you'll want to be able to call on a professional for help.
This is especially true when it comes to investment properties. You might not live near a home you're renting out, which means you won't be able to respond to an emergency.
When you have a property maintenance company by your side, they'll be able to tackle the issue quickly.
They Will Prevent Small Problems From Turning Into Big Ones

The whole point of doing property maintenance in the first place is preventing small issues within a home from turning into bigger ones.
Let's take gutters, for example. Having a few leaves in your gutters at the beginning of the fall isn't the worst thing in the world. However, if you allow leaves to continuously pile up, you could be looking at trouble by the time winter rolls around.
Clogged gutters can lead to huge problems later. The gutters can cause ice dams, roof damage, and even fall off a home.
But when you have the pros handle property maintenance, you can safely have your home's gutters cleaned. You don't have to deal with the consequences of clogged gutters.
Hiring professionals will ultimately be a small price to pay when you consider the alternative.
They Will Keep Your Home Looking Its Best
In theory, you might want your home or rental property to look its best. But in reality, you might not have the time to do the things necessary to improve a home's curb appeal.
Professionals can step in and tackle the jobs that need to be done to make a home look great. A company like LaborPanes can do window cleaning, pressure washing, and more to make your home shine.
Your home or investment property will give off a better impression to others when the pros tend to it.
They Will Add Value to Your Home Over Time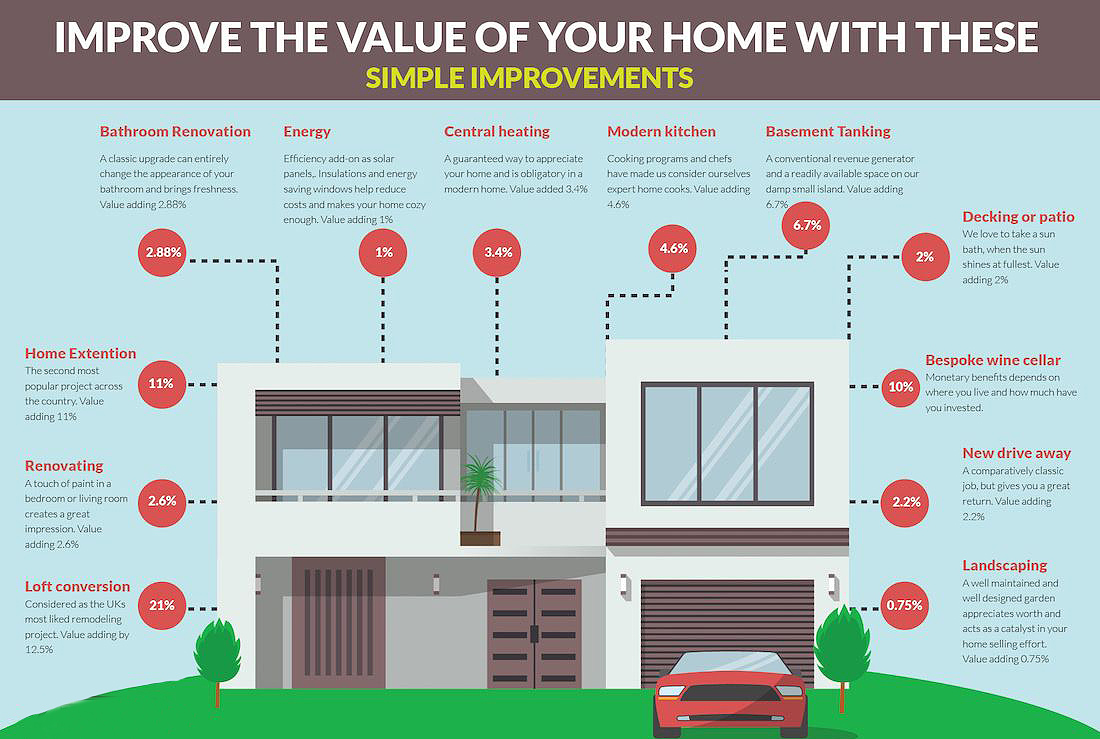 Some people shy away from hiring professionals to do house maintenance because of the costs associated with doing it.
This is certainly a valid concern. But at the same time, you can actually add value to your home over the years by taking the right maintenance steps and working on the right home improvement projects.
When you do things like care for your heating system and prune your trees with the pros, you'll help your home maintain its value and even improve upon it.
This won't be the case if you either neglect your home or do a bunch of DIY projects. You could actually bring your home's value way down by attempting to maintain it and make repairs on your own.
They Will Allow You to Spend Time Doing More Important Things
The best part about bringing in professionals to do property maintenance for you is that you won't have to spend a bunch of time doing it all yourself.
Rather than doing odd jobs around your home, you can spend time with your kids, launch a small business, or take up a hobby that helps you relax.
Rather than running to your investment property to fix one thing or another all the time, you can hang out at your house with your spouse or invest in other properties thanks to the success of your first one.
There are some jobs around the house that you might actually enjoy doing. But if you're spending far too much time checking things off your house maintenance list and not enough time enjoying life, then you should consider switching things up.
By finding someone else to worry about home maintenance, you can get back to living your life again.
Hire Professionals to Help With Property Maintenance Today
Are you tired of spending all of your time maintaining your home or your investment properties?
Stop allowing property maintenance to monopolize your days. Call on professionals to provide you with the assistance you need.
Both you and your home will be better off because of it. You'll get your time back and your home will look and operate better than it has ever before.
Take a look at our blog for more tips that will help you care for your home.