You Can Listen to This Article Here
How to Budget-Friendly Decorate Your Home
Home is the place where you want to get down all your stress or burden and feel relaxed. If your home is well-decorated, it will give an additional feel of joy and happiness. Right?
Well, you must be very careful about decorating your home in such a way so that it can give you a minute of peace and relaxation every day.
However, there are a plethora of ways to decorate the home interiors, but choosing something reasonable is the best way to make your home look more beautiful.
If you are looking for the best way to decorate your home interiors without spending lots of money over it, then here are some of the budget-friendly home decorating ideas stated below which will surely help you to give your interiors an attractive view.
Konservatory also suggests a range of highly recommended indoor plants, ideal for well-lit rooms including kitchens and conservatories. Indoor plants can bring both harmony and tranquillity, as well as a touch of much-needed color, to an otherwise dull room.
Hang A Sunburst Mirror In Your Dining Room
For giving your home a sweet and simple look, DM Interior Studio suggests you choose a budget-friendly sunburst mirror.
It is the perfect home decor which will reflect the beauty of your dining room and make your guests gaze towards it without blinking their eyes.
Hang Flower Bouquet On Walls
The hanging flower bouquet on the walls of the rooms is the best way to enhance the beauty of your home interiors. It is one of the budget-friendly and beautiful ways to decorate your home.
For decorating your home in a unique way, you can order flower bouquet online from any flower shop and get it at a reasonable price.
Place Flower Pots On Shelf
Decorate your entire home by placing decorated flower pots on the shelves. The different kinds of flowers will fill your home with various fragrances and also make you feel fresh every time.
It is one of the most beautiful and budget-friendly ways to decorate home interiors.
Decorate Your Bedroom With Wall Art
Hang the beautiful paintings of themed arts such as an oversized fish painting, a painting which reminds the ancient time, a portrait of a historical place, and so forth.
These kinds of wall arts will give your home a nice look at a budget-friendly way – its a great home decorating idea.
Give A Classy Look To Your Living Room With Pillows
Use pillows to enhance the beauty of your sofa. Decorate it with beautiful pillows and give your interiors a classy look.
It is also one of the most budget-friendly ideas to decorate your home because you can use various patterns of pillow covers to give it a different look at a regular interval of time without spending extra money.
Make Your Staircase More Attractive With Driftwood Handrail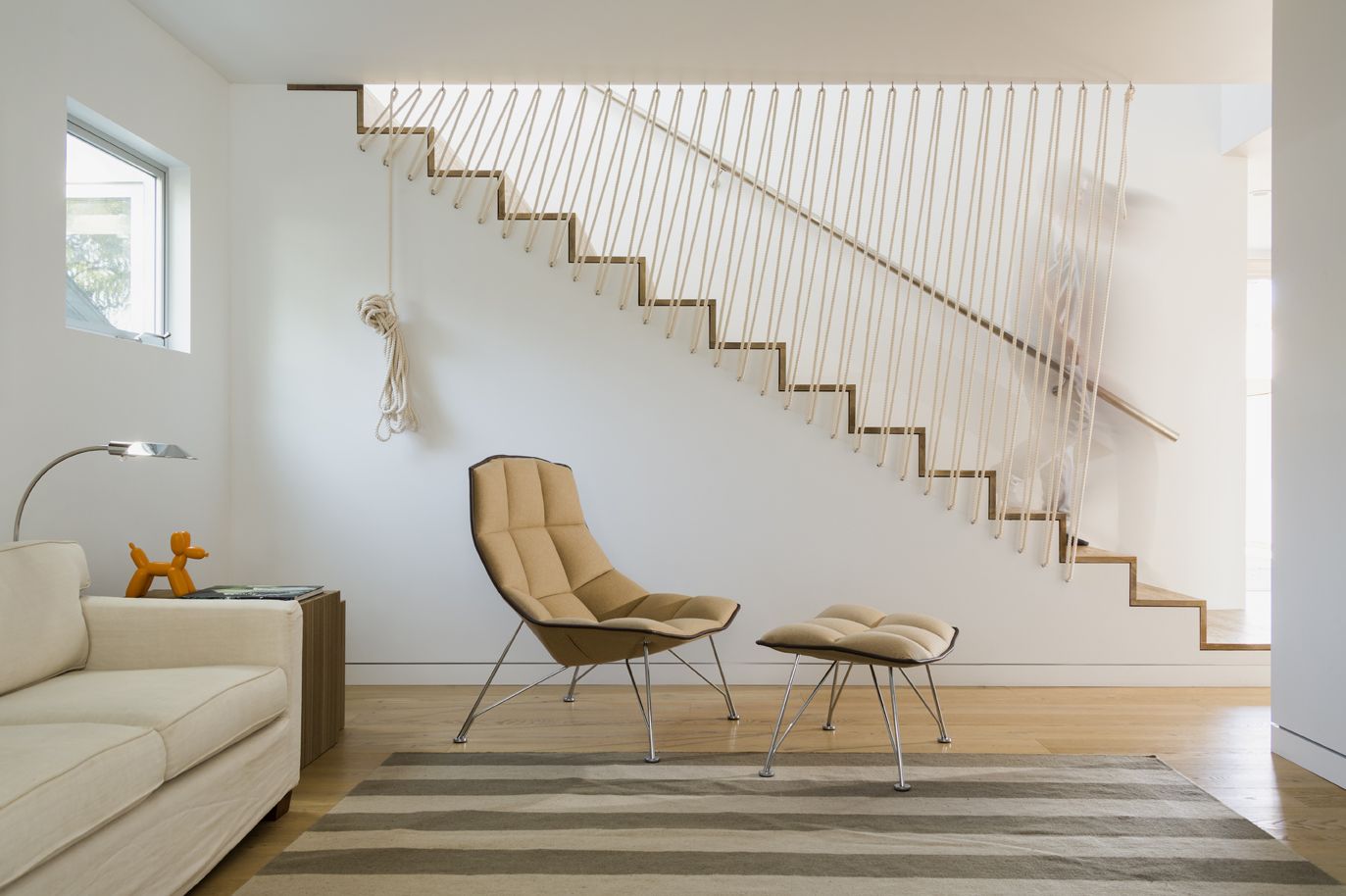 The only thing you need to do for decorating your staircase is just bringing wooden blogs and give them a beautiful look by making some cuts and paints.
Fix them to either side of the walls of the stairs. It is the most pocket-friendly way to give your staircase an attractive look.
Paint The Walls And Ceilings With Different Colours
Give your home a beautiful look in a budget-friendly manner just by painting the walls and ceilings with different colors.
Use your favorite colors to paint the walls or ceilings of your home so that you can make love and romance alive in your relationship for a lifetime.
Use Lights As A Home Decor
Lights are also one of the budget-friendly ways to give the home interiors a classy look. Using them in a beautiful way will help you to give an excellent finishing to your home interiors.
So, use colorful bulbs and decorate your home beautifully.
Make Your Daily Stuff Personalized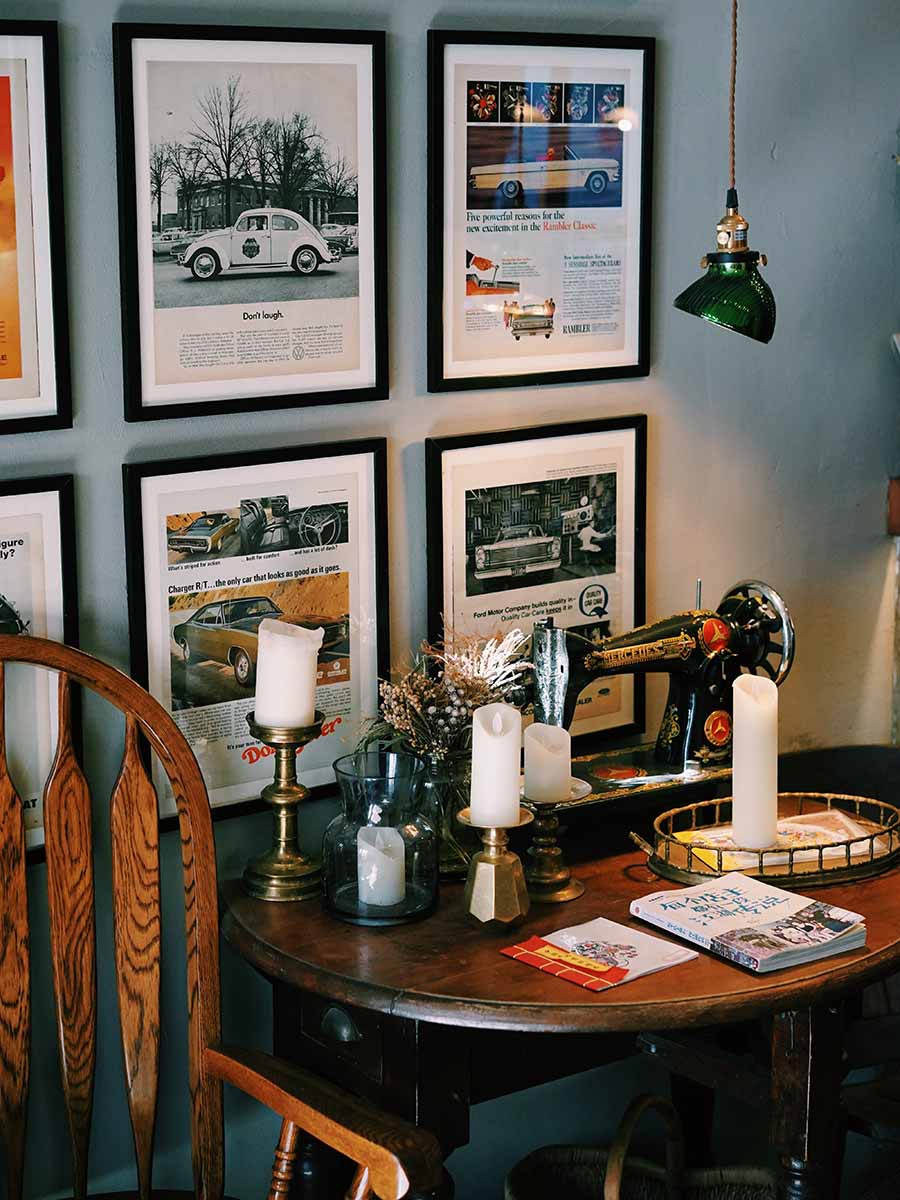 Things that you use on a daily basis, such as a lamp, blanket, cushion, etc. can be made personalized to give them a different look.
The personalized things also help you to add an extra charm to your home interiors even at reasonable prices.
Decorate Your Kitchen With Herb And Plant
There is a plethora of plants available in the market which can give your kitchen an awesome look. For example, Hibiscus plant, Bonsai plant, Aloe Vera, Golden Cypress plant, etc.
These are not only useful to enhance the beauty of your kitchen, but also give you a fresh and healthy environment in the most budget-friendly manner.
Decorate The Doors And Windows With Beautiful Curtains
Give the doors and windows of your home a beautiful look by covering them up with well-designed and colorful curtains.
It is one of the pocket-friendly ideas to give the home interiors a charming look. So, go for the best collection of curtains and use them in enhancing the beauty of your home.
The best thing about it is that you can change it on a regular time interval and also give a new look to them by washing them on a regular basis.
Enhance The Beauty Of Floor With Floor Mat
Never forget the floor of your home, it also plays a very important role in increasing the beauty of your home interiors.
Cover the floor of the entire home with designer floor mats and give it a more attractive look at a budget-friendly way. It will surely add an extra charm in the overall look of your home.
So, you can use these pocket-friendly ideas to decorate your home without spending a lot over it.