From Color Kitchen Schemes to Cabinet Doors Handles – Latest Kitchen Design Tends for 2020
The year 2018 is definitely passing away, ready to open a new chapter 2021. It's been a year dominated with super cool kitchen designs such as industrial-inspired concrete surfaces, more glamorous brass kitchen handles, and brass taps, among others.
And for sure, super cool kitchen designs have dominated 2018. Fast forward to 2021. But what does the New Year bring to the kitchen world? Well, kitchen designs for 2019 can only get better. We will explore some bright ideas from modern color kitchen schemes to cabinet doors handles if you want.
We already know about the gadgets for modern kitchen needs. Currently, you will most probably notice that kitchen showrooms are displaying the newest kitchen designs with a whole lot of new designs and glamour.
So whether you're looking for a new kitchen design or a kitchen makeover, there are plenty of the latest state-of-the-art appliances to explore and to pick from and learn the best tips on designing your dream kitchen. Thinking of improving the whole home?
Here's a great guide that will give you an idea about how you can do that and increase the value exponentially.
Kitchen Design Trends – Hot And Cold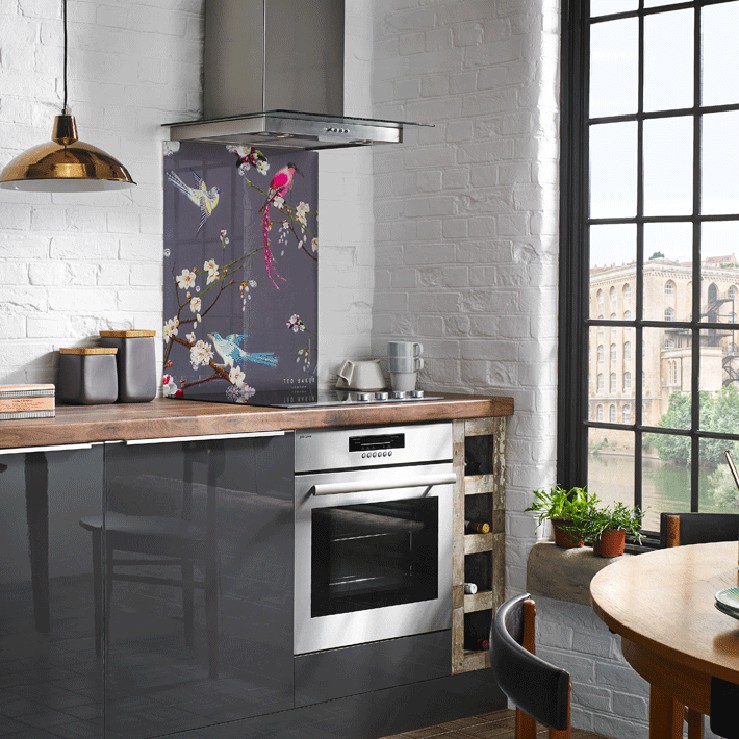 Kitchen splashbacks have been successful kitchen partners, yet choosing your tiles can be a tricky decision. With Ted Baker, you can take inspiration from their new collection, which features three designs.
Note that the collection also comes with a feature for either 'warm' or "cool" pallet.
Kitchen materials will be differen
t
Heard of terrazzo? Well, it has been having the moment in flooring social amenities such as hospitals, among others. Amazingly, it's finding its way back as a trendy ascent surface for many construction projects.
Better still, it's one of the best kitchen trends you will bump into come 2019. The best part is that this material is not only being used for floors alone but on countertops and the wall facing. Finding its way into kitchen space, we couldn't be any happier.
Its components, such as marble, quartz, granite, and its color mix, make a kitchen unique and luxurious. Additionally, Bert & May's passion for raw materials features in their new kitchen designs. A visit to their showroom in East London reveals a whole lot of these.
Undoubtedly, modern kitchen design will be about going back to basics in 2019.
Kitchen Flooring
Celebrated patternista Neisha Crosland's collaboration with Harvey Maria shows her love for Dovetail, her third super cool design for the luxury vinyl flooring brand. Dovetail features a strong geometric repeat pattern and five colorways, namely Flax, Ink Black, Lavastone, Ochre, and Oxford Blue.
Gold and copper accents

Most people are now opting for a metallic accent for their kitchen cabinet, countertop, wall, and backsplash colors. Golden or copper tones are a kitchen trend taking the millennials by surprise with their stylish look. Built-in ovens are getting copper treatment nowadays.
Mostly, these metallic accents can be useful on faucets, cabinet handles and complementing lighter colored countertops. For example, Smeg and De Dietrich can undertake copper trimming discreetly. Consider their smart collections, and probably purchase one of their all-out copper oven, F6011MODVTX, selling at £1,800.
Color choice
Ironically, a naked kitchen is all about adding a color aspect as opposed to being bare! Nowadays, people break away from the traditional all-white kitchen to accent walls, backsplash motifs, etc. Today's color scheme – whether it's the kitchen sink or the kitchen faucet – is something to gaze at while in the middle of kitchen chores, which can scratch that decorative itch.
Cabinet doors & original handles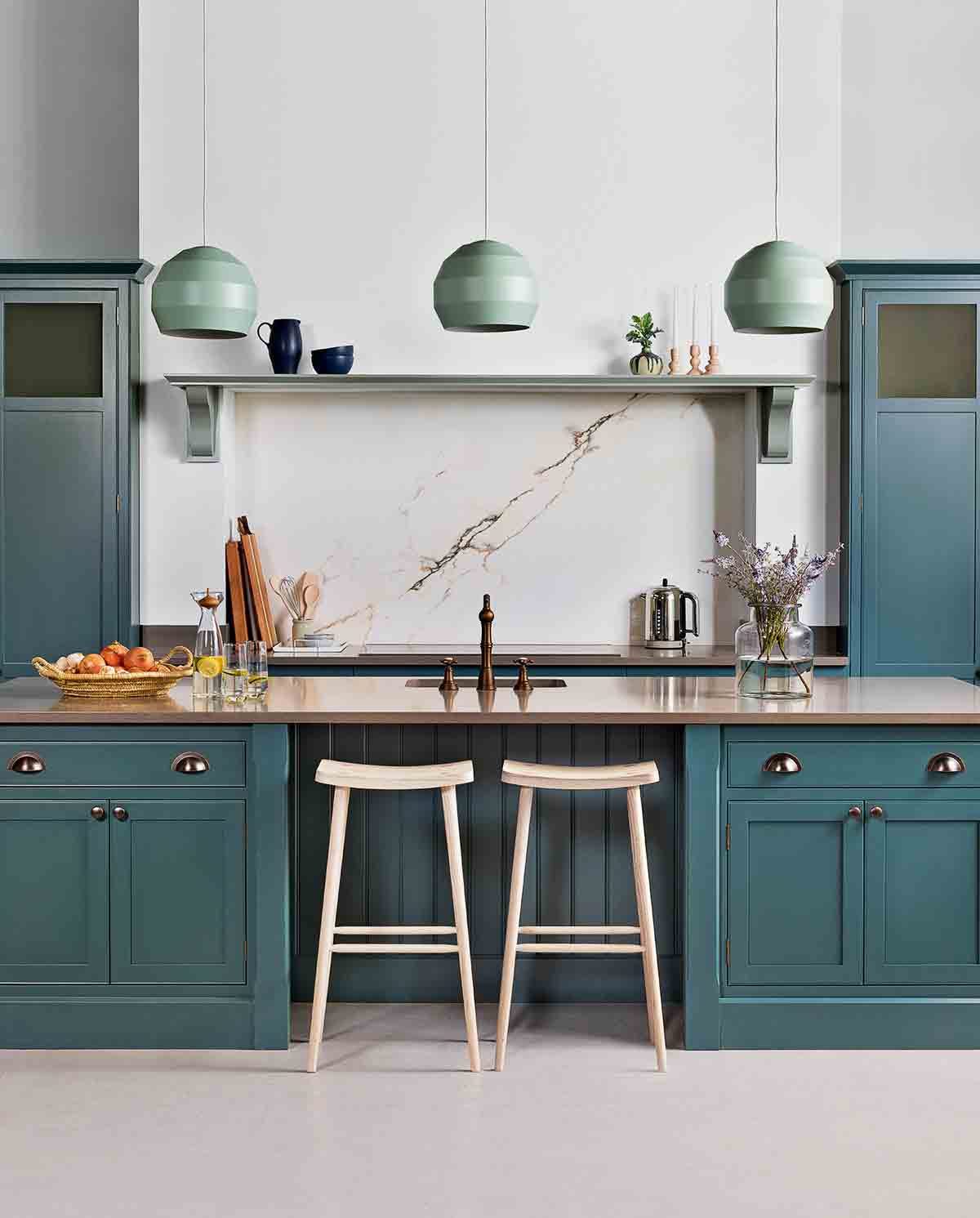 When designing a kitchen, cabinet door handles are one of the considerations. There are several tastes to pick from. Some people opt to have their cabinet handles as cut-out holes in the kitchen cabinet door in various shapes and sizes. Round-shaped holes along the base of the cabinet door are becoming popular. This makes it hard to notice the existence of any handle whatsoever.
Posh porcelain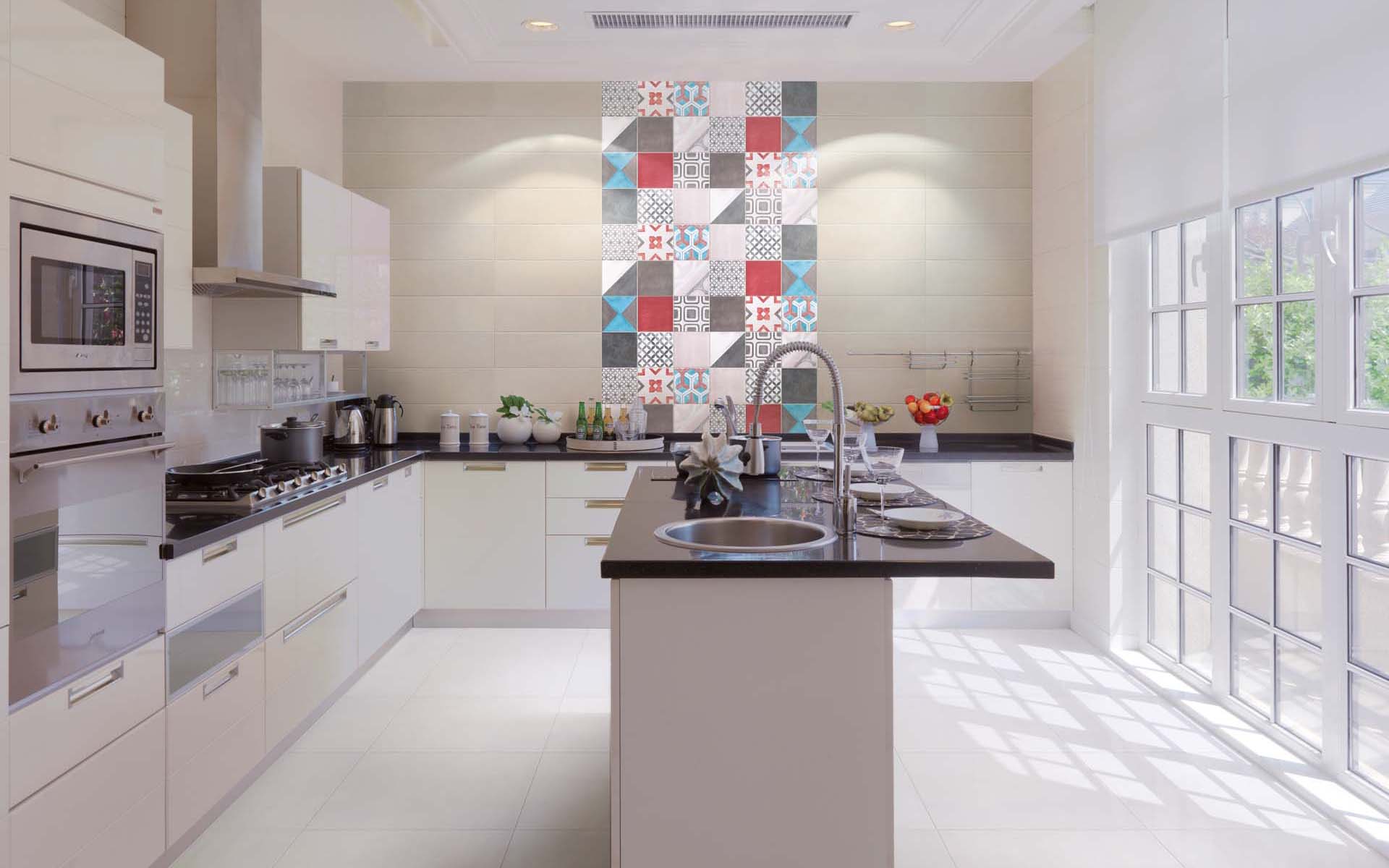 Are you looking forward to colorful, mosaic-style ceramics? Iris Ceramica offers the best collection of floor and wall tiles. Each porcelain tile features a stone finish with vein-like details. Brighten your 2019 kitchen space with a square design, hexagon, or lozenge shape for a quirky twist, effortlessly!
Leading light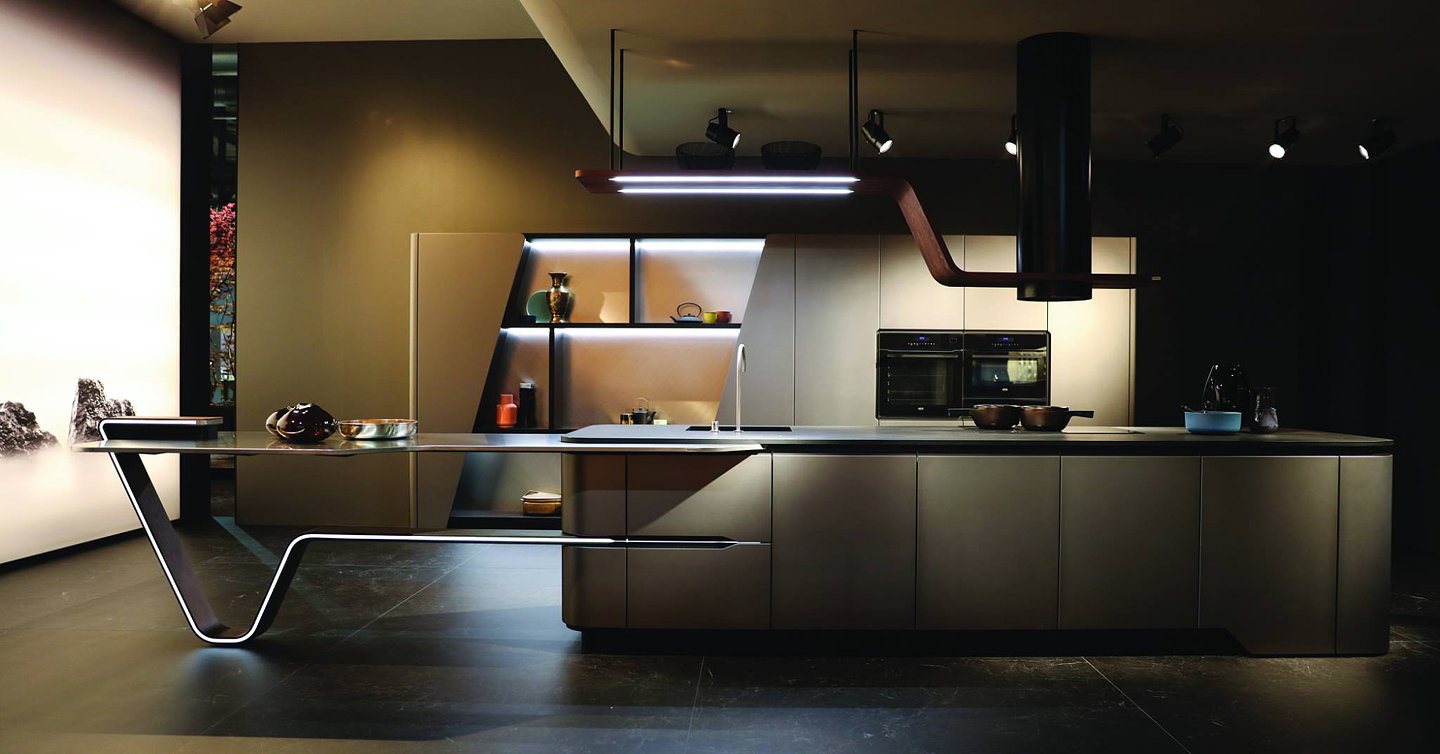 Pininfarina Design's Vision kitchen for Snaidero is enhanced by integrated silicone LED strips. With their collaboration with Ferrari and Alfa Romeo, this design house makes LED lighting omnipresent in modern kitchen designs.
Silent Cooking

Though quiet cookers were a reserve for the wealthy initially, their use for ordinary people seems to be accelerating.
This kitchen appliance should be your feature in your kitchen design if you need some peace and keep noise at bay while rustling up dinner. A good example is the Navy cooker, with its latest sleek and beautiful 7840 Vision model.
La Dolce Vita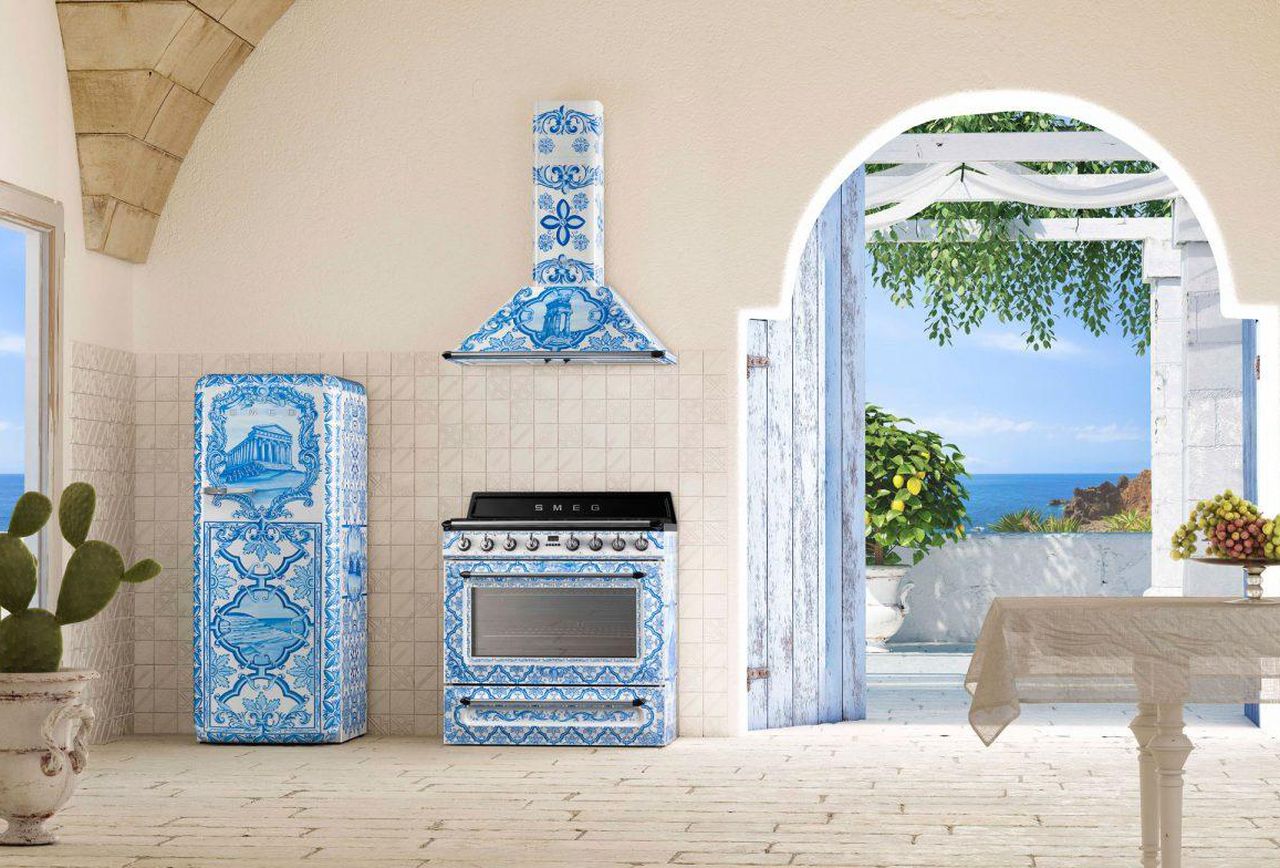 Smeg's collaboration with Dolce&Gabbana gave birth to La Dolce Vita's third innovation, a fabulous kitchen appliance. Your 2019 kitchen design features this appliance titled 'Sicily is My Love.'
Its name tells it all-, from a love-shaped design to a pretty Majolica print.
Fresh Air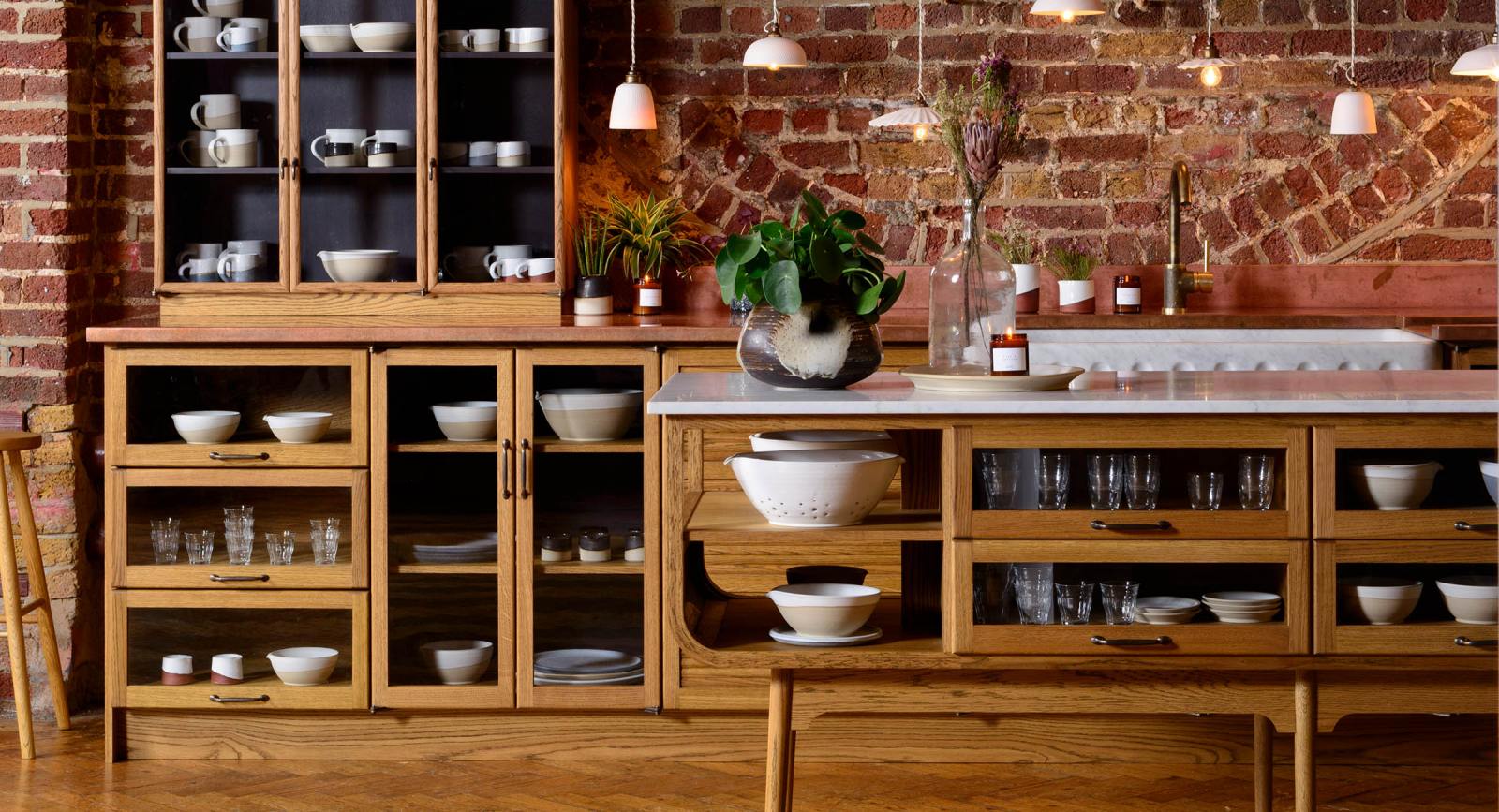 The 2019 kitchen design trends update features timberwork of old gentleman haberdasheries, an update highly admired by deVol. This Air kitchen design comes with dark interior cupboards, aged copper end panels, and natural stained oak finishes.
Kitchen Design Trends Color wheel 
As the year ends, get creative with Bosch's Vario Style fridge freezer endowed with stylish swappable colored doors. Be sure to check out various brands such as Cherry Red, left, Aqua, and Sunflower. It adds beauty essential to your kitchen.
These kitchen design ideas are thriving with full force. Many people are gravitating towards these impactful kitchen designs come 2020, so why be the odd one out?