A Most Expensive Piece of Art Sold at Auction: The 10 Most Expensive Works Sold in 2019
Let us talk about the most expensive art sold last year!
The auction house has recently been marked with jaw-dropping news. The art trend seems to have taken the same route in 2020. Check our art market forecast 2020.
We have compiled the 10 most expensive pieces of art sold in 2019, exclusively from Christie's and Sotheby's, particularly out of their New York salesrooms.
Notably, a sizable number of the most expensive art sold in 2019 was created after 1960, indicating much demand for contemporary art.
Several artists set a record in 2019, including the market superstar KAWS—who set his personal best in auction at $14.8 million, and Banksy sold his piece $12.2 million, among others.
Nevertheless, these figures fade in comparison with the 10 priciest works bought from auction houses in the course of 2019.
Claude Monet, Meules, 1890 sold at $110,747,000 (Sotheby's New York, May 14, 2019)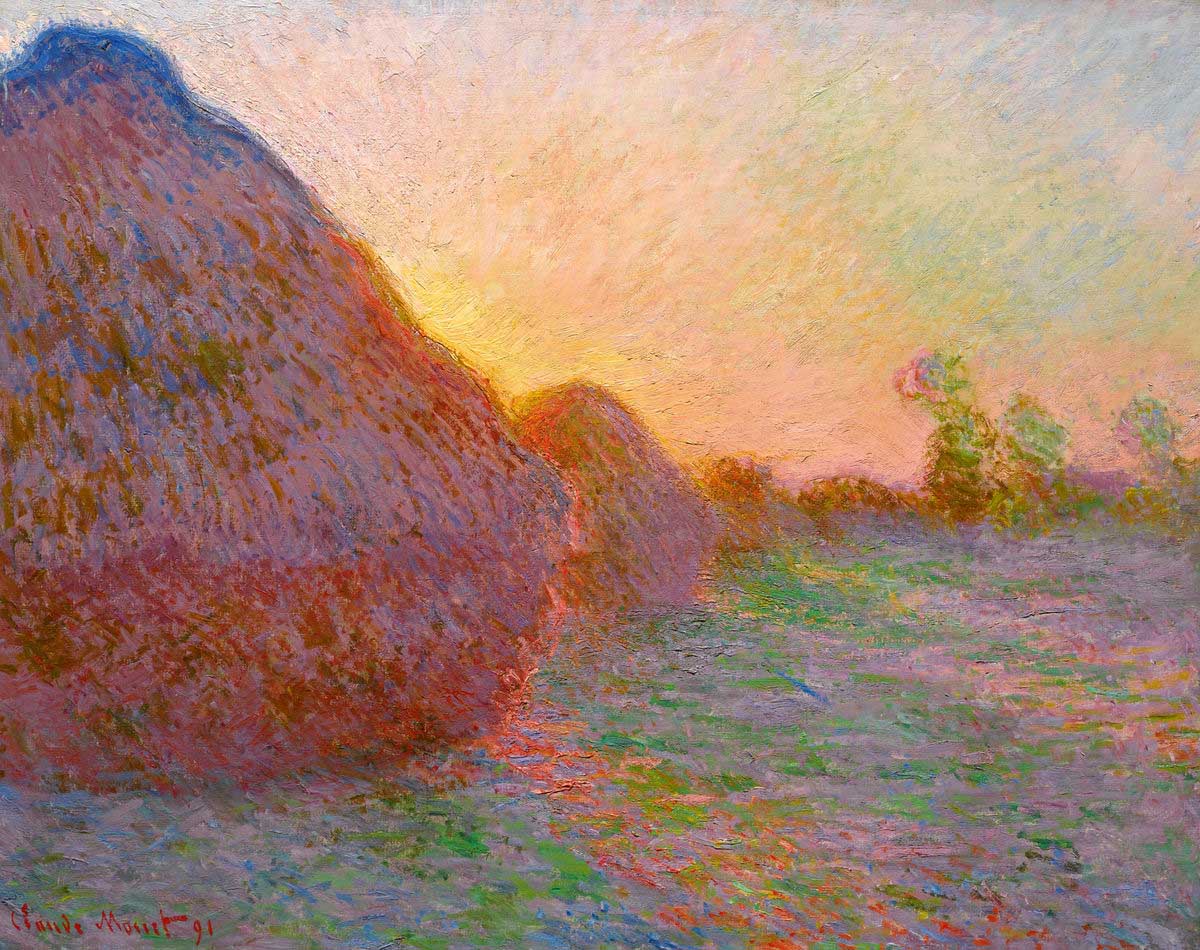 This piece was designed by the French painter's "Haystacks" series which set the record for any Impressionist piece ever sold at auction.
The piece almost doubled its $55 million estimates.
The last time this piece was sold in an action was in 1986, at $2.5 million. Initially, the piece was hosted in a private collection of Bertha Honoré Palmer, who bought it straight from Paul Durand-Ruel.
"We seldom see works of such extraordinary caliber and immense symbolism come on the market, and because of that rarity, we saw fierce competition among collectors for this exceptional painting," said Julian Dawes—Christie's senior vice president.
In comparison to other works in Monet's "Haystacks" series, Meules vividly features a vibrant burst of colors unveiling a sunset in the northern French village of Giverny.
Jeff Koons, Rabbit, 1986 sold at $91,075,000 (Christie's New York, May 15, 2019)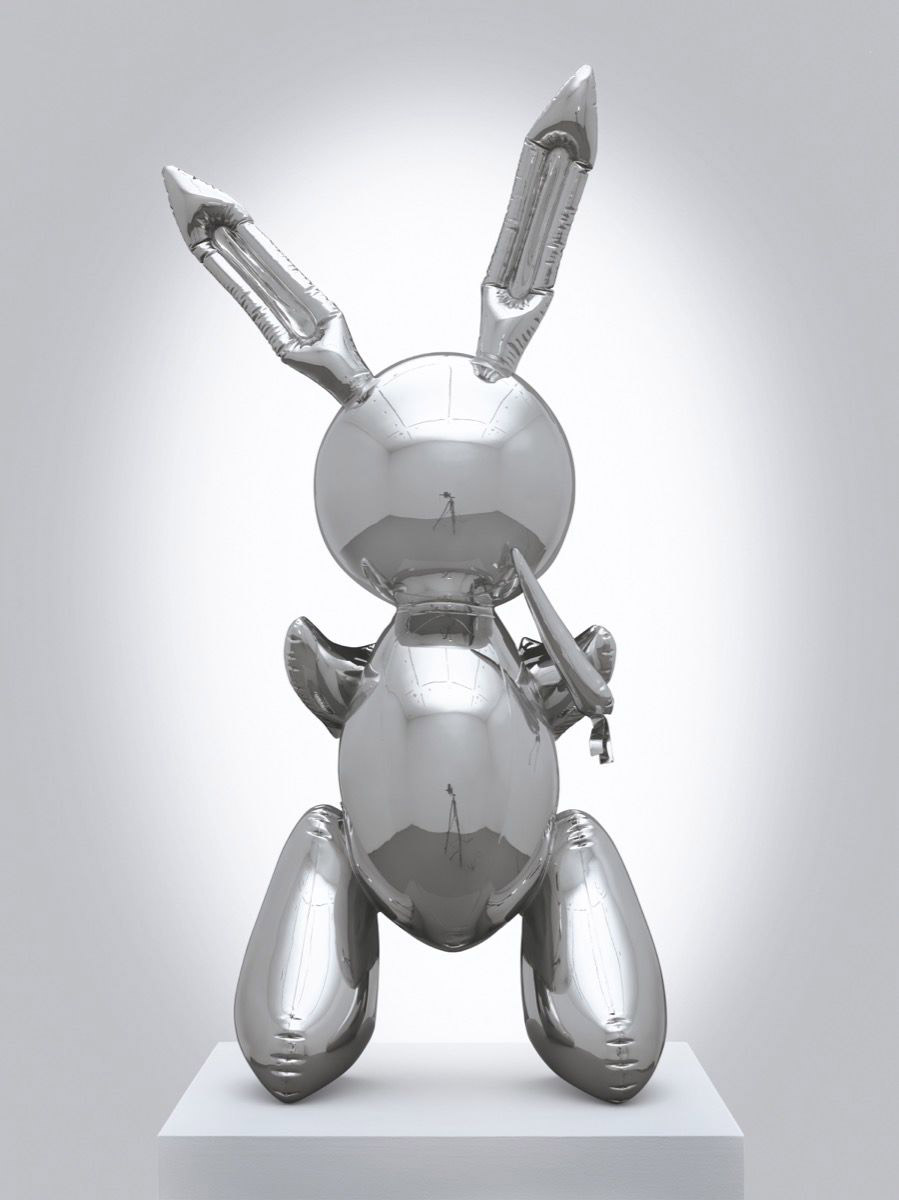 The most expensive art sold: this artwork previously belonged to the late publishing mogul and mega-collector S.I. Newhouse.
It features the signature flash and playfulness associated with Neo-Pop artist.
After the sale, New York Times critic Roberta Smith defended the much-debated work. "Stop Hating Jeff Koons."
She wrote that "Rabbit is intractable, a little warrior, yet it also vanishes into its reflections, which are full of us looking at it."
The piece was marketed extensively mostly presented as contemporary work.
The work just barely edged above Hockney's Portrait of an Artist (Pool with Two Figures) (1972), which sold at $90.3 million.
Can the record possibly bounce back to Hockney in 2020? We can only keep a keen ear!
Robert Rauschenberg, Buffalo II, 1964 sold at $88,805,000 (Christie's New York, May 15, 2019)
This was a politically inspired piece by Robert Rauschenberg which sold for an extraordinary sum.
The piece combines the American iconography, from a bald eagle to the Coca-Cola label to a mid-sentence John F. Kennedy—his pointed finger duplicated.
The art serves as a tribute to patriotism associated with the political arena of the 1960s. Its images irresistibly fight for the viewer's attention through harsh, bright colors.
Paul Cezanne, Bouilloire et fruits, 1888–90 sold at $59,295,000 (Christie's New York, May 13, 2019)
Bouilloire et fruits pride in its 9 owners in its lifetime, and transit among Europe, Africa, and North America. Amazingly, the piece had been stolen at some point, from a residence in Stockbridge. By this time, the art valued at $600,000.
This piece draws its awesomeness from its quintessential Cézanne-ness. The fruits appear on the brink of rolling off the table, their implied motion challenging the genre of the still life itself.
The artist was famous for intensive work on colors: for this piece alone, he took over three years to accomplish.
Pablo Picasso, Femme Au Chien, 1962 sold at $54,936,000 (Sotheby's New York, May 14, 2019)
Pablo Picasso is undoubtedly one of the greatest lovers in history.
This piece features Kaboul, staring out at the viewer with a loveable directness exclusive to man's best friend.
This is among the Picasso's six portraits painted of the duo, revealing the Roque's affection for Kaboul.
"Often, if [Kaboul] comes into my mind when I am working, it alters what I do. The nose on the face I am drawing gets longer and sharper. The hair of the woman I am sketching gets longer and fluffy." He confessed at some point.
Andy Warhol, Double Elvis [Ferus Type], 1963 sold at $53,000,000 (Christie's New York, May 15, 2019)
Warhol is another pricey piece worth mentioning. Part of this piece's name originates from the Los Angeles gallery that showed Warhol's work: the Ferus Gallery.
At its prime, the West Hollywood space presented work by artists such as Ed Moses, Robert Irwin, and Ed Kienholz at the beginning of their careers.
Dubbed "The Cool School," the gallery's roster consisted of handsome men– surfers and beatniks and hard-living, hard-drinking, womanizing artists.
Ed Ruscha, Hurting the Word Radio #2, 1964 sold at $52,485,000 (Christie's New York, November 13, 2019)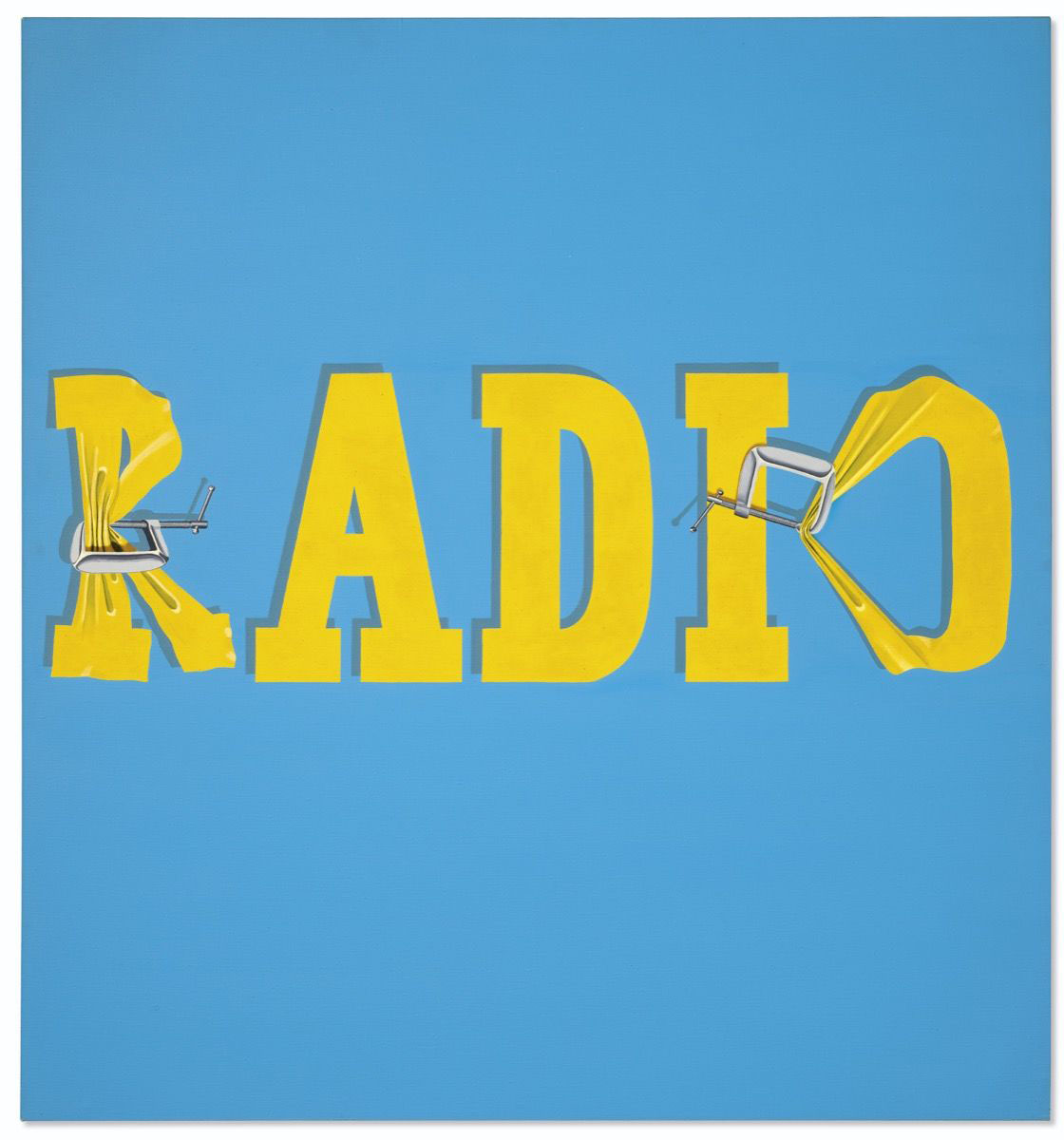 Ed Ruscha, one of the LA famous artists had his first solo show with space in 1963. Much later, he becomes a market superstar, and in 2019, his piece, Hurting the Word Radio #2 smashed his previous auction record of 2014.
Hurting the Word Radio #2 had been heavily marketed by displaying it in its London location during Frieze Week in the British capital.
Although it was estimated between $30 million and $40 million, Alex Rotter, Christie's chairman of post-war and contemporary art, bragged "We wanted to prove we could sell a painting over $50 million this season."
Francis Bacon, Study for a Head, 1952 sold at $50,380,000 (Sotheby's New York, May 16, 2019)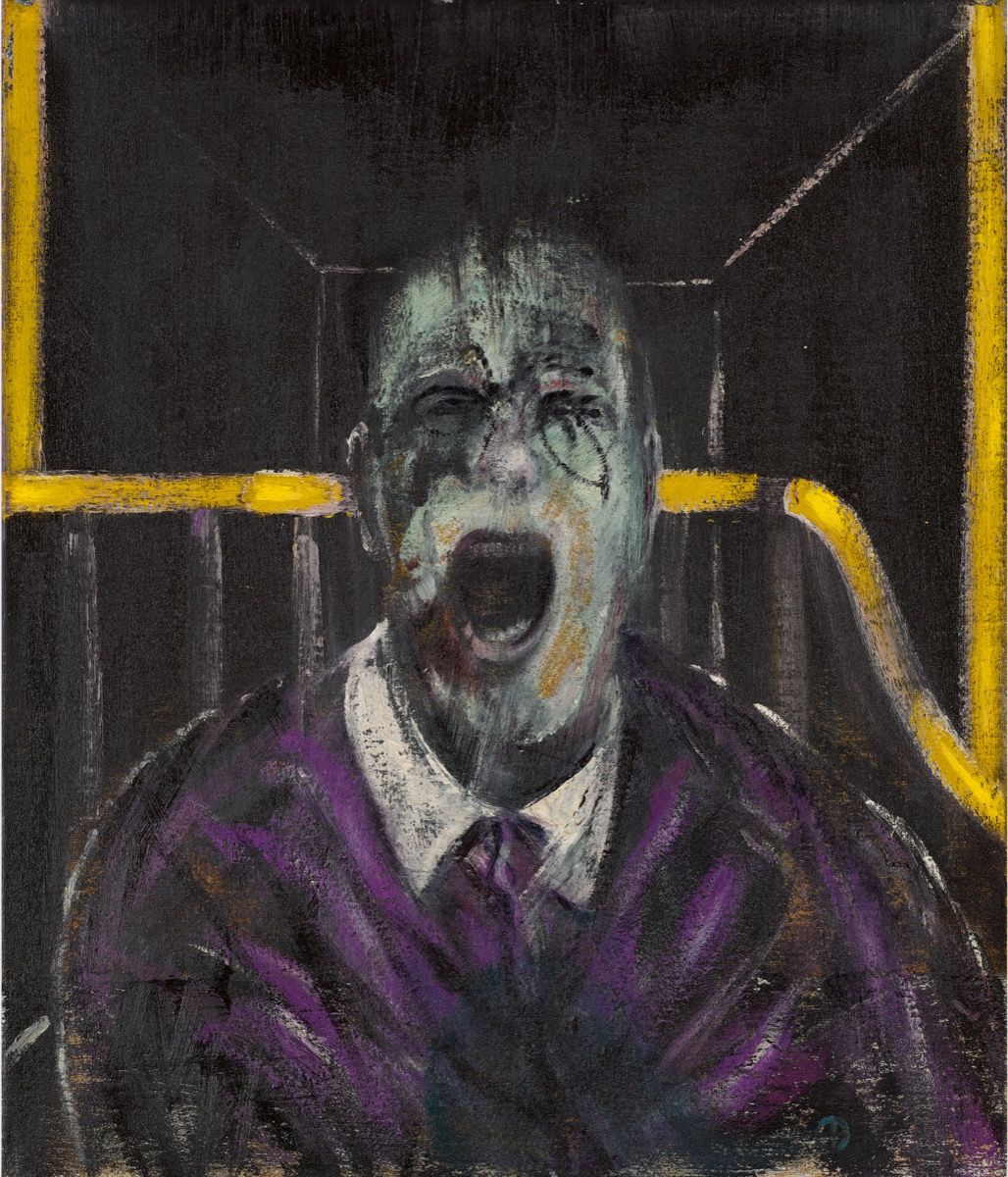 Francis Bacon Study for a Head sees his holy countenance from a much closer vantage point compared to the traditional, full-body angle as seen in his previous Velázquez's portrait.
This piece smashed the previous record of $29.7 million achieved by Untitled (Pope) (1954) in 2012.  It was sold from the collection of Richard E. Lang and Jane Lang Davis.
Initially, the piece was had been bought by Jackson Pollock's biographer Bernard H. Friedman in 1952.
This same year alone, Bacon made six portraits, while there are other five works held by Yale Center for British art and Tate Britain.
Mark Rothko, Untitled, 1960 sold at $50,095,250 (Sotheby's New York, May 16, 2019)
Early 2019, the San Francisco Museum of Modern Art announced the deaccessioning of Mark Rothko painting.
The proceeds would diversify SFMOMA's collection, enhance its contemporary holdings, and address art-historical gaps. This sparked a conversation about when it is appropriate for the deaccession.
After the auction's the proceeds were used to acquire 11 works by 10 artists, including Alma Thomas, Lygia Clark, and Mickalene Thomas.
There was also a creation of an endowment fund, and indeed the proceeds were appropriately used.
David Hockney, Henry Geldzahler and Christopher Scott, 1969 Sold at $49,557,100 (Christie's London, March 6, 2019)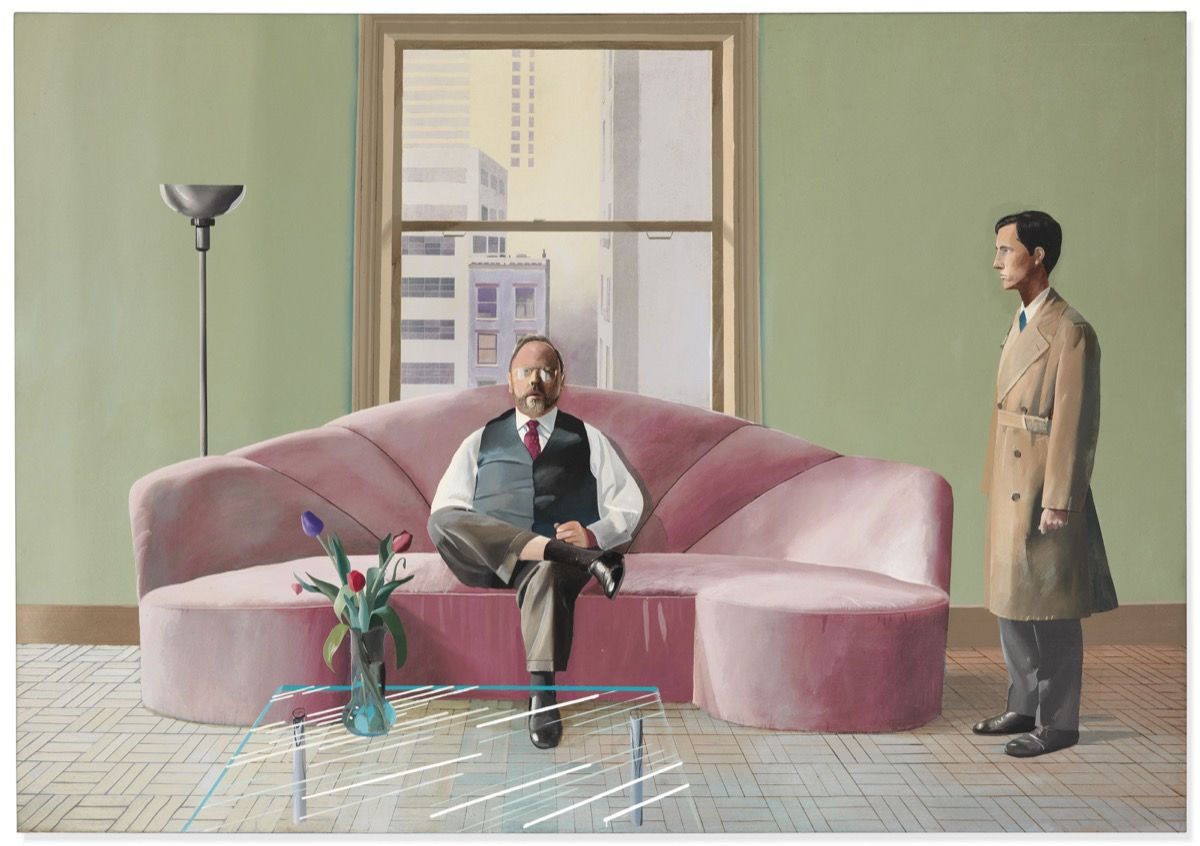 This 1969 piece is one of Hockney's double portraits featuring Henry Geldzahler—a prominent curator and friend who once was New York's commissioner of cultural affairs and Hockney's then-partner, the artist Christopher Scott.
Also, he captures the duo in Geldzahler's irresistible Art Deco apartment in New York.