Explore Amsterdam on the New Eurostar Link
It seems like only yesterday that the Eurostar was announcing its first train to run from London to Paris, but now they're offering non-stop routes to Amsterdam! 
With the arrival of that, it seems only sensible to rush to Amsterdam as quickly as possible.
After all, a break by train in the UK is all well and good, but if you can get to Amsterdam at the same time it takes to get to Birmingham, then there seems like little competition!
This historic city has long been known as a cultural capital, with museums and art galleries aplenty, as well as it's a fair share of delicious food and drinks.
Here's how to spend a blissful weekend in this dreamy Dutch destination and Explore Amsterdam!
Cycle Along the Canals
In a city as cyclist-friendly as Amsterdam, it would almost be crazy not to hire a bicycle.
Hiring a bicycle is a great way to see the city; you get around much quicker than walking, but there are none of the hassles of stopping and starting a car.
Do be careful to hire a bike with a lock, as whilst it's tempting to just drop your bike and pop into one of the charming little cafes; you won't be getting your deposit back if someone cycles away with it!
Although some people delight in planning a route to cycle around, there's something rather lovely about just going where the wind takes you.
There are literally hundreds of cycle routes across the city, including some beautiful ones that follow the canals.
Visit the Flower Market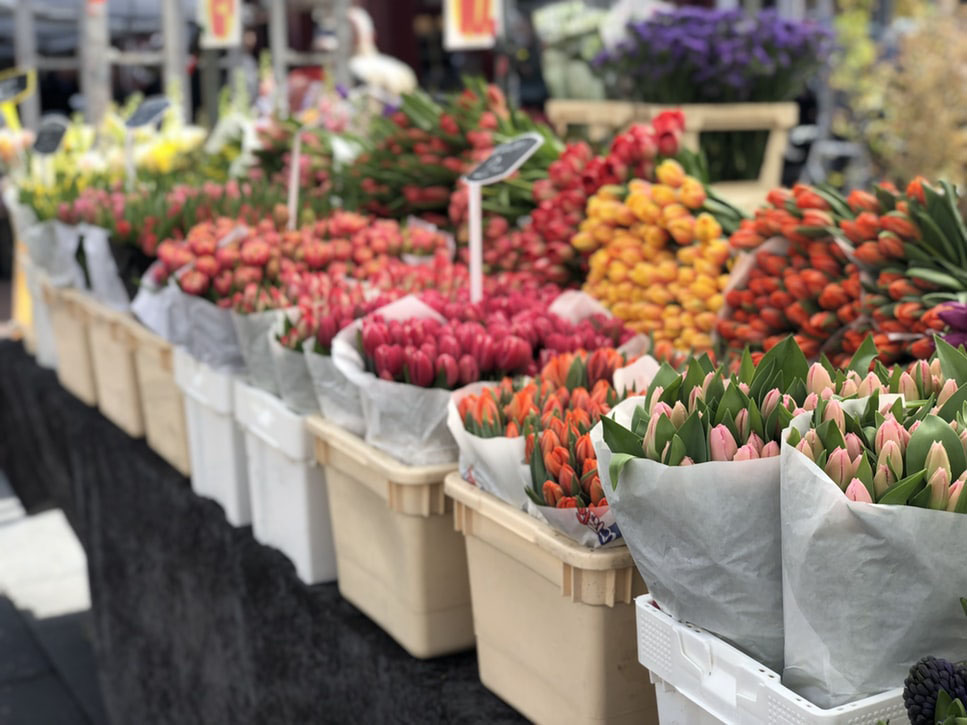 The Bloemenmarkt, as it's known by the Dutch, is one of the most spectacular flower markets in the world. Floating on the canals on colorful barges.
The flower market is an assault on the senses in the most delightful way.
If you're visiting on the weekend, then remember that the only day this market is closed is Sunday, so plan accordingly.
Holland is famous for its beautiful technicolor tulips, of which the Bloemenmarkt has plenty.
For simple bunches of tulips, the prices are reasonable, so taking a bunch back for your hotel room is a cute and affordable idea.
As well as being a beautiful place to pick up flowers, bulbs, seeds, and souvenirs, the flower market also has a rich history.
Now a UNESCO heritage site, this market has been around since 1862.
The market naturally developed when growers would sail into the city on their barges each day in order to sell their wares.
Back in the 19th century, the barges were much more simple, but nowadays, each barge has a glasshouse built on the top of it that allows flowers to grow all year round.
Explore Amsterdam: Get Your James Bond on at The Casino Holland
Casino Holland is the perfect setting for an evening of table games.
Although the casino offers many slot machines, there's something a little more romantic about settling down to a game of roulette or musing over the mechanics of poker.
The atmosphere in the Casino Holland is hushed, yet frenzied, exactly the kind of atmosphere that lends itself to the intense concentration required for a poker showdown.
If you've managed to pack a cocktail dress or a tuxedo, then it certainly helps with getting into character.
After a day of culture, it's great fun being able to really embody your Casino Royale hero or heroine.
Order Some Serious Carbs
After a day, as long as that, chances are you're going to have a hungry stomach to fill. The Dutch take great pleasure in dishing up some of the most moreish comfort food imaginable, but one tops all others.
Patatje oorlog is a classic fast food dish, which brings together a whole host of naughty ingredients.
The base is crispy french fries topped with a seriously generous helping of mayonnaise, next come finely sliced raw onions, followed by a spicy satay sauce.
If you're looking for a delicious way to achieve your entire caloric intake in one meal, then look no further than patatje oorlog – it cannot be beaten.