Encourage Bitcoin: Who Accepts Bitcoins
As bitcoin becomes more widely accepted by different merchants, and the market continues to hold a stable front in the wake of widespread market uncertainty- bitcoin users and newbs alike can begin to start using bitcoin as it was designed.
Often thought of in contemporary trade markets as a valuable asset, as opposed to a currency, bitcoin may begin to shine as global trade norms begin to change.
More retailers and merchants than ever are beginning to get on board with accepting bitcoin payments.
Which is good for them, and great for you.
Why is this so great you might ask?
Well, besides integrated payment systems that make bitcoin purchases a breeze, it really is a global payment system.
Meaning that users won't have to put up with excessive fees or long waits should they hope to deal with countries that have obscure currencies.
Allowing merchants to no longer need to factor in price conversion fees or bank routing delays.
With a super simple click and pay banners, bitcoin specific buttons, and check-outs, as well as a number of other enhanced features that make bitcoin purchases near-instant and virtuously fee-less.
Paying with bitcoin is straightforward and simple- especially if merchants utilize bitcoin payment systems like Bitpay.
Users can either copy and paste the payee address into their send page of payment enable wallet, scan a QR code, or simply open the invoice within the wallet itself.
After that, following the simple prompts makes paying with bitcoin just as easy as Paypal or Venmo.
Using any one of these methods doesn't only streamline the payment process, but keeps users safe from scams or mistakes.
Helping to encourage bitcoin to be the staple currency that it was always meant to be.
Here is Who Accepts Bitcoins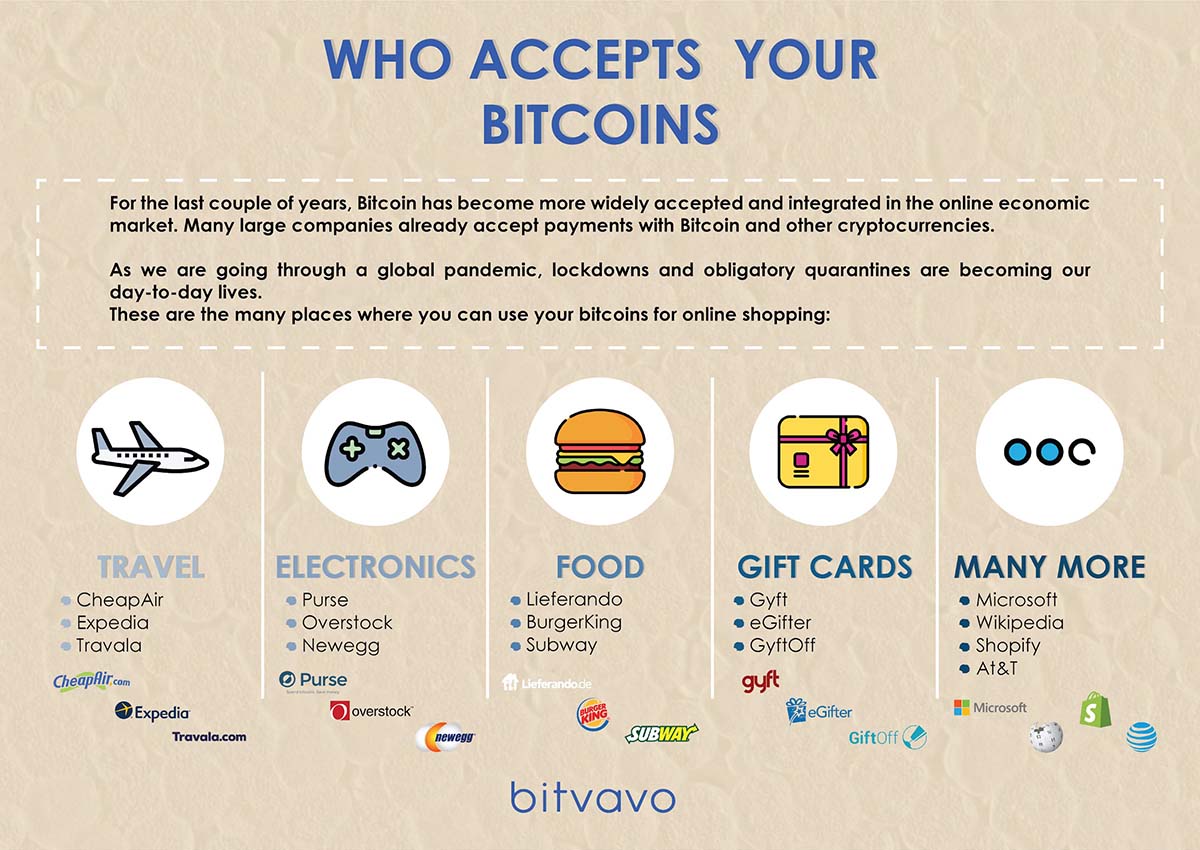 All of this information was provided by Bitvavo, a trading platform.