How to Properly Pack Your Pallet for Delivery
Packing a parcel for delivery within the UK or other areas of Europe can be simple enough; all you need are the proper packaging materials and the right box, right?
But while this is true for most packages and parcels, the same isn't true for pallets.
If you make sure that your pallet is packed correctly, you can have peace of mind knowing that it is amply protected, and you can also be sure of getting the most value for your money.
So what is the proper way to pack and prepare your pallet for delivery? Here's your best guide.
Meeting the requirements
First things first: you have to meet the requirements for pallet delivery.
The good news is that standard European and UK pallets may be able to carry a weight of up to 1000kg and can come with a height of up to 220cm as well.
But you also have to ensure that the pallets have an elevation of 15cm from the ground (at a minimum) so a forklift can easily lift them.
Most of the pallets used today are made from wood, but there are some which are made of fibreboard, metal, or plastic.
It would be better if you stay away from materials that are less reliable, such as chipboard and polystyrene, since they may be prone to breaking.
Pack it and stack it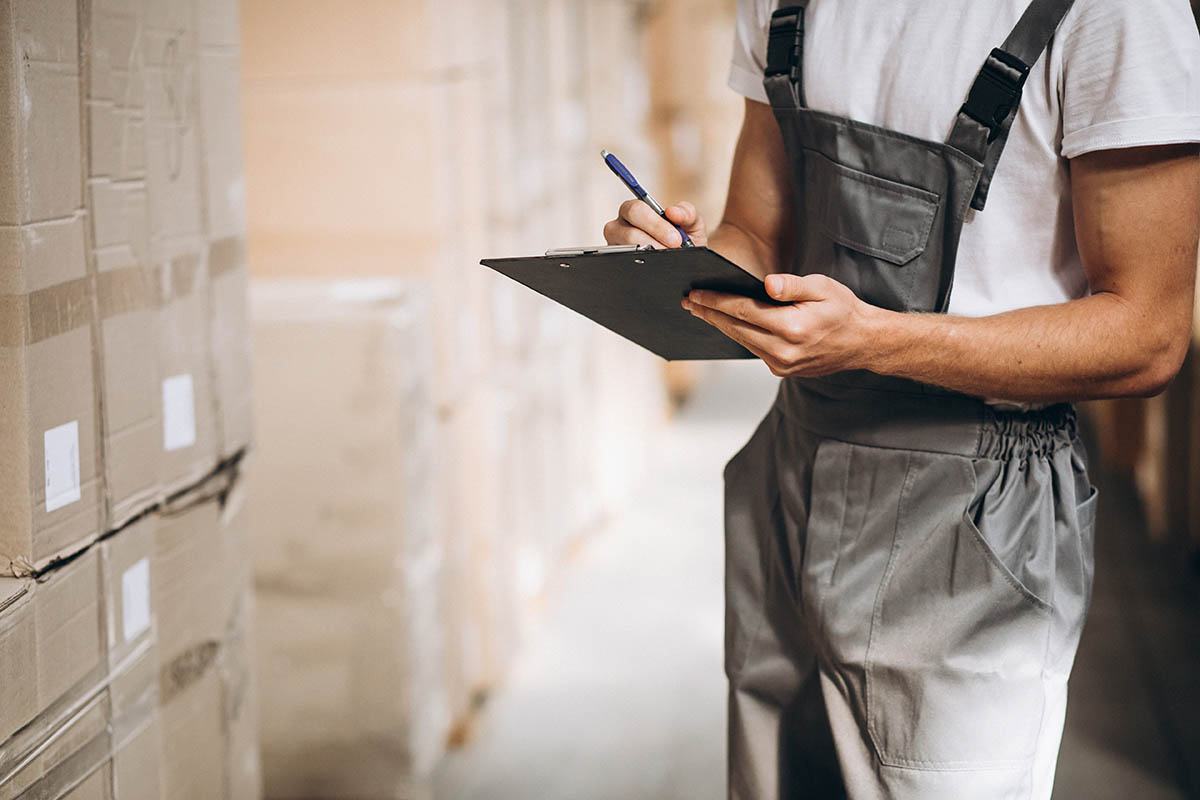 If you want to know how to send a pallet in the best way, the proper method for packing your pallet would be to simply pack it and stack it.
The experts recommend stacking the boxes in columns, and it ensures that you can make full use of space and benefit from extra stability and strength.
The surfaces should all be flat, however, so you should simply place or stack one box on top of another.
Your pallet should look similar to a cube, so avoid making a stack that looks like a pyramid.
But if the resulting pallet is not entirely full or doesn't have a cube shape, you can fill the remaining space with padding or cushioning materials as well.
Make sure, too, that your pallet is completely even, which means avoiding any goods or boxes hanging over the pallet's edge.
Avoid overhanging
As mentioned, you should make it a point to avoid overhang, regardless of if it's as little as 1 centimeter.
Make sure the item is completely contained and even with the base of the pallet.
The lorry will load your pallets together, side by side, in even rows, so if you have overhanging goods, they will not be able to slot another pallet next to it, and you may end up paying for additional space (or worse, have your pallet refused delivery altogether).
If you cannot avoid an overhang, you may book extra space to accommodate two pallets, but keep in mind that a pallet is lifted with the use of a forklift, and forklifts are only equipped with two prongs.
What this means, then, is that the forklift may lift only one pallet at a given time.
The maximum allowance for additional space is only 2 meters (or two widths of a pallet), and the goods should still fall under the height of 1.2 meters.